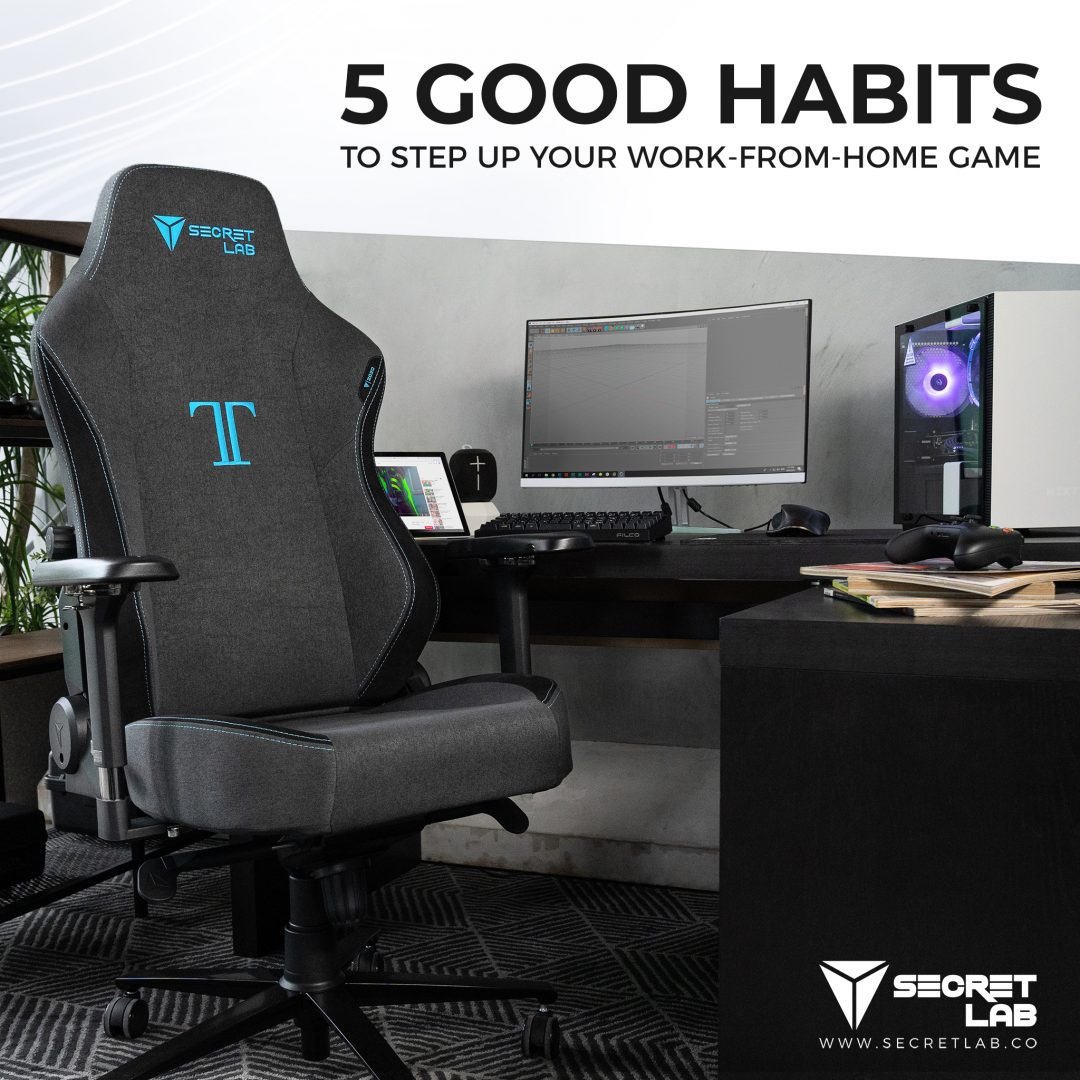 This period of work-from-home and social distancing can be a trying time for all of us. But you can still make the best out of it, and we're going to show you how. With all their ergonomic features and a wide range of adjustments, Secretlab chairs are the ideal stay-home companion. A chair that supports your back properly and relieves strain is a necessity and not a luxury — you'll find yourself far more focused and alert throughout the day, and your back will thank you for it.
But a good chair works best when paired with good habits. Here are some tips on staying productive without your boss breathing down your neck. 
Set up a comfortable workstation
This sounds like a no-brainer, but it's really important that you feel comfortable and at ease at your desk. After all, the last thing you want is to have to keep looking at your monitor from an awkward angle or constantly shift around in your seat to feel better. 
For starters, you'll need a good, supportive chair with a wide range of adjustments, so it can adapt to your unique sitting habits. When back pain accounts for an astounding 264 million lost work days in a year, a well-designed chair is integral to basic productivity. Secretlab chairs are designed to support you in all the right places, keeping you focused and the aches and pains at bay. The four-directional armrests can be moved into the precise position to properly support your elbows and take the strain off your neck and shoulders, while the multi-tilt mechanism lets you tilt back in your seat and lock it at your desired angle. On top of that, the full-length backrest supports a good 165° of recline, so you can set it at the exact angle you prefer.
In addition, you'll want to place both feet firmly on the ground to maintain a neutral posture. Your Secretlab chair is height-adjustable, so you can pull up on the right lever and tweak the height to suit you.
However, your chair is just one part of the equation. The position of your monitor is important too and can affect the way you sit. The top of your screen should be level with, or a maximum of 30° below your eyes. This is because your eyes tend to look straight ahead and downward naturally when at rest. Your screen also shouldn't be too close or too far away, so you can view the entire display without craning your neck or squinting. As a rough guide, your monitor should be placed straight ahead and an arm's length away. 
Sit up straight!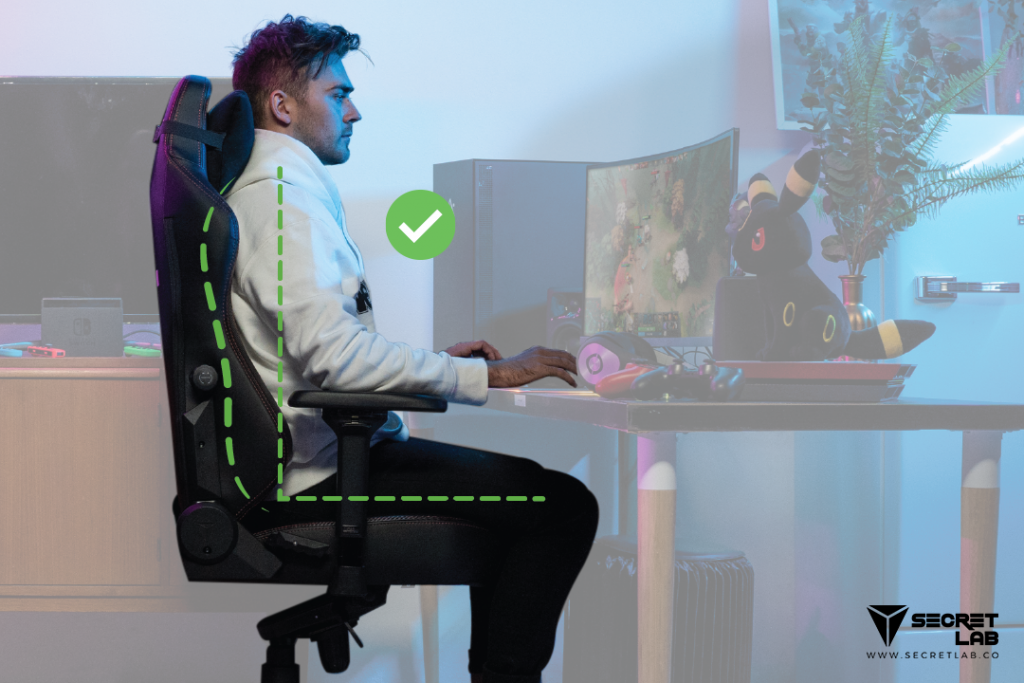 If you find yourself constantly slouching in your seat, Secretlab chairs can help. With a full-length ergonomic backrest, supportive cold-cure foam, and extensive adjustments that adapt to a wide range of sitting preferences, your Secretlab chair has everything you need to stay comfortable and maintain a good posture. If you need a clear guide on how to get the most out of your chair's many features too, check it out here.
And while lounging around on your generous posterior seems far easier than standing up, sitting puts more pressure on your back. When you're sitting, the pressure on your lower back increases by around 1.7x your body weight, and that's when you're sitting properly. If you're slouching, the pressure goes up further. After a mere 20 minutes, your vertebral discs start to absorb the pressure, which can lead to a stiff back as the day progresses and even spinal degeneration or other chronic back conditions in the long term. Are you 30 but feel like 60? This might be why. 
Secretlab chairs are designed to help mitigate these issues. The Secretlab TITAN comes with a built-in adjustable lumbar support to shore up your lower back, while the Secretlab OMEGA has a dense memory foam lumbar pillow for the same purpose.
Remember to take a break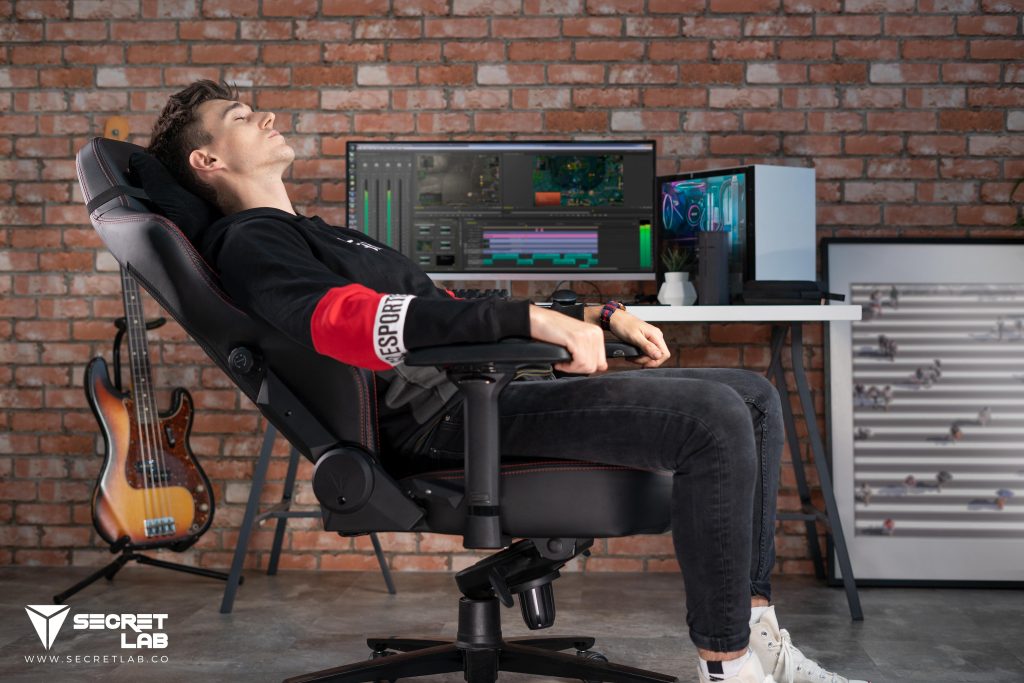 This article may be about staying productive, but that doesn't mean you have to be glued to your work for 8 whole hours. After all, it's not about the number of hours you put in, but rather how efficient you are. Now that you're spending so much time at home, it's really important to get up and move around when you can. Experts say regular breaks can help boost your focus, to the tune of roughly a break every 75 to 90 minutes. 
However, how you use your break matters as well. Use your break to engage in some exercise, which has been shown to boost energy levels, or even take a power nap. The full-length backrest on your Secretlab chair can recline almost completely flat, which is perfect for when you need to catch some quick shut-eye.
Declutter your workspace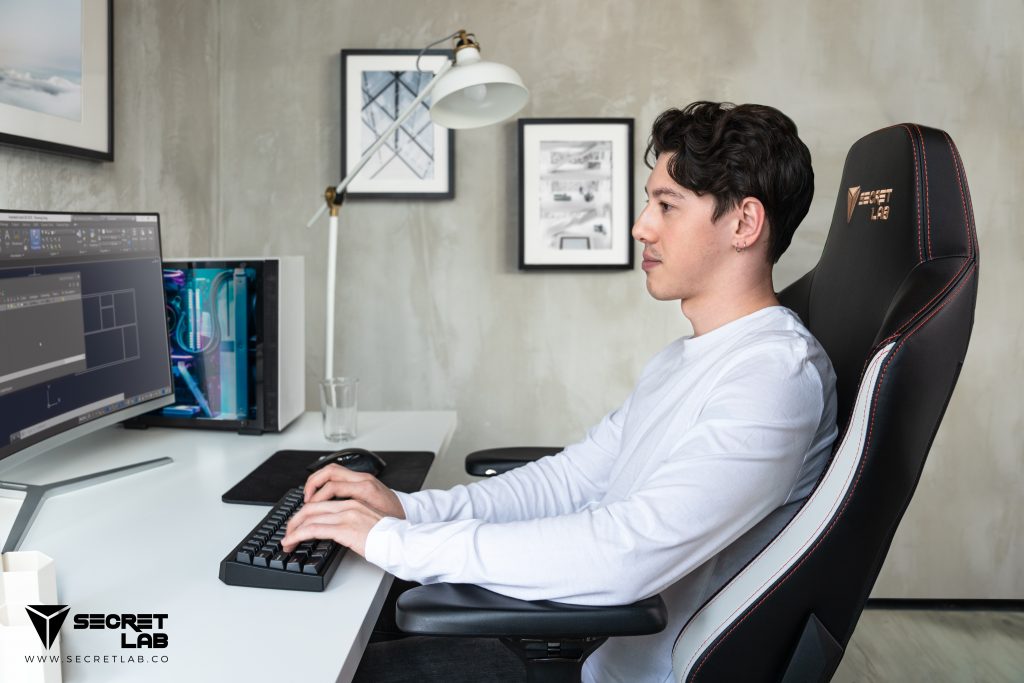 The lines between work and life can start to blur when you're working from home, so the last thing you need is a physical reminder of work spilling over into your living area. Only keep essential items around you and ensure stacks of documents don't build up. After all, few things send your stress levels shooting through the roof like hunting for an important document in a stack of papers. Or better still, reduce your dependency on paper and do away with documents entirely.
A neat and tidy desk is way easier on the eyes as well, and when paired with your Secretlab chair, you might just have a workstation that could become the envy of your poor co-workers huddled on their kitchen stools. 
Spruce up your workstation
One of the biggest challenges of adapting to the sudden stay-home arrangement is finding a conducive space to work from at home. You don't need to have one of those Instagram-worthy setups that look like they were plucked from the pages of an interior design magazine, but you should definitely have a workspace that you feel happy to be working at. Studies have found that decorating your workspace can help increase productivity and energy. This can be as simple as adding a plant to your desk or even a photo of a loved one, and working in more aesthetically pleasing surroundings can help boost your mood.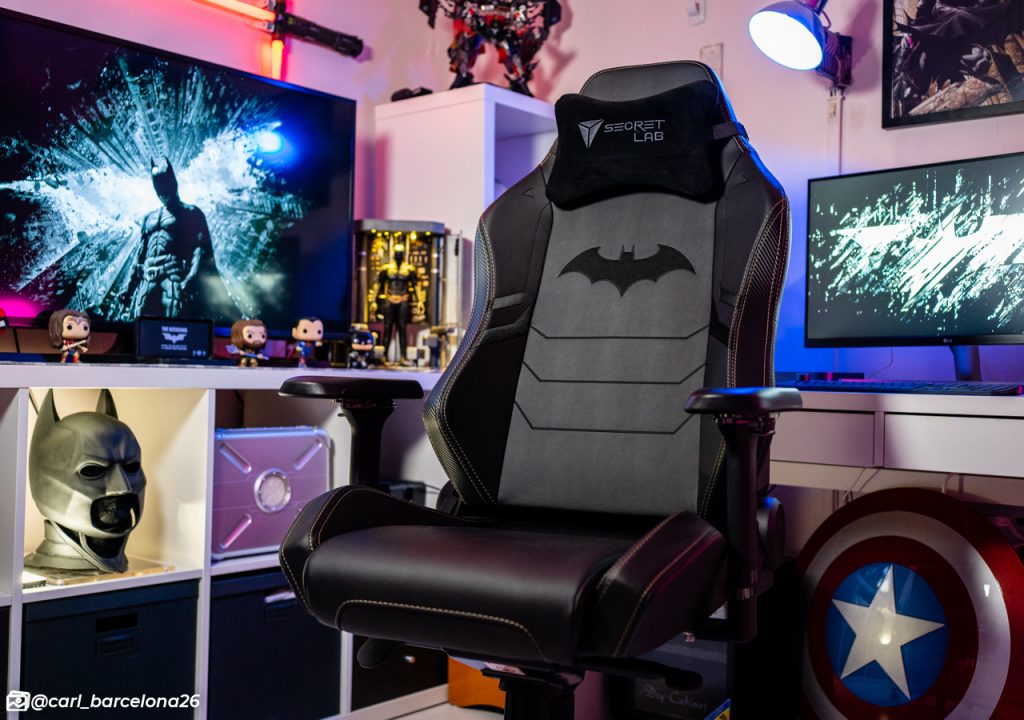 However, if you want to go a step further and create a more cohesive look, you might want to pick up a matching chair for your setup. Secretlab chairs come in a wide range of colors and upholstery options, from buttery-smooth NAPA leather to stylish, streetwear-inspired SoftWeave® Fabric. PRIME™ 2.0 PU leather offers the widest selection, ranging from a sleek and business-like all-black colorway to special edition flavors like the Game of Thrones and Dark Knight Editions. Whatever theme you're going for, there's a Secretlab chair for you.