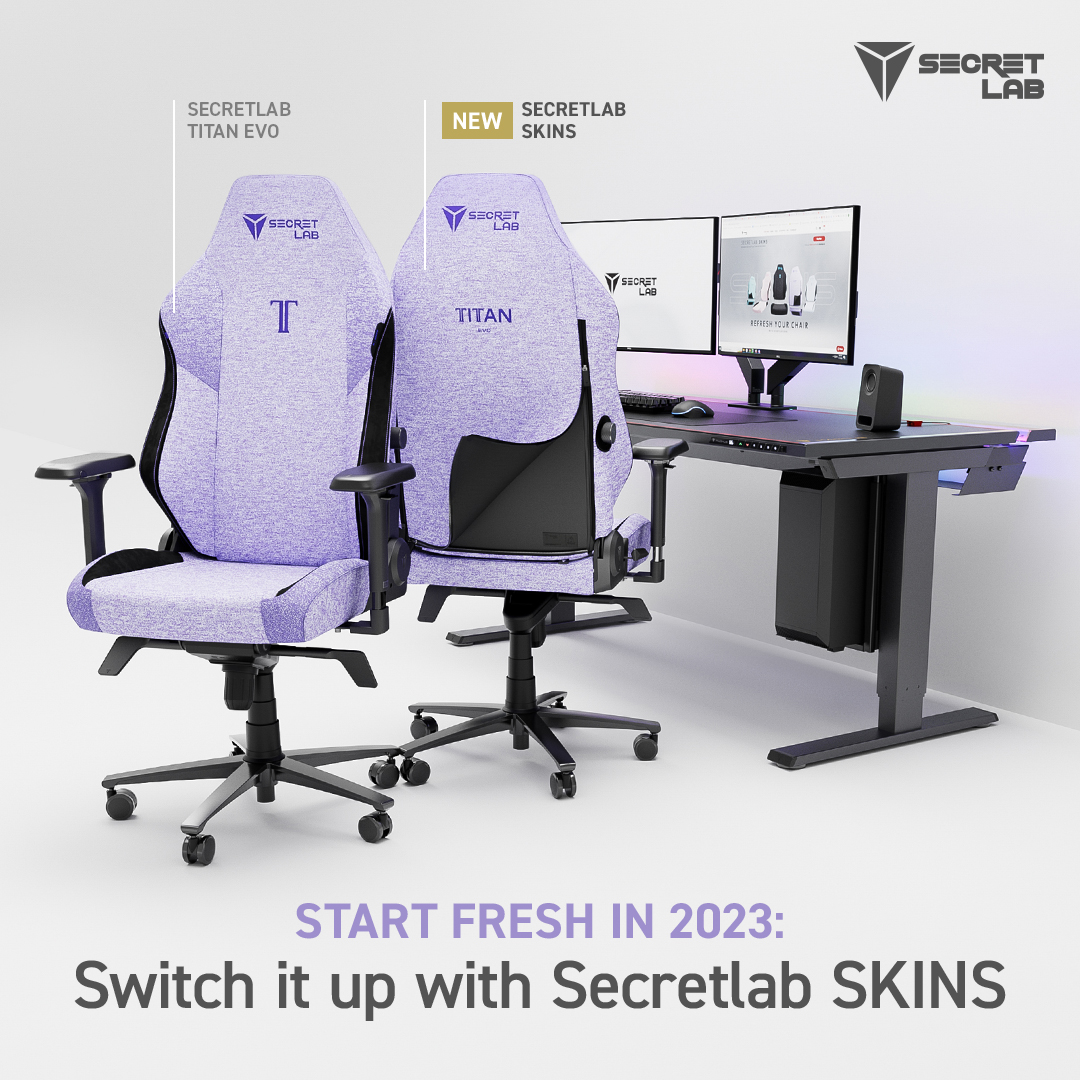 Celebrate new beginnings with a fresh look
New year, new seat? With Secretlab, now you can. Introducing Secretlab SKINS, the world's first premium gaming chair sleeves designed exclusively for the Secretlab TITAN Evo gaming chair. Refresh your setup just in time for the new year at a fraction of the cost of a whole new chair.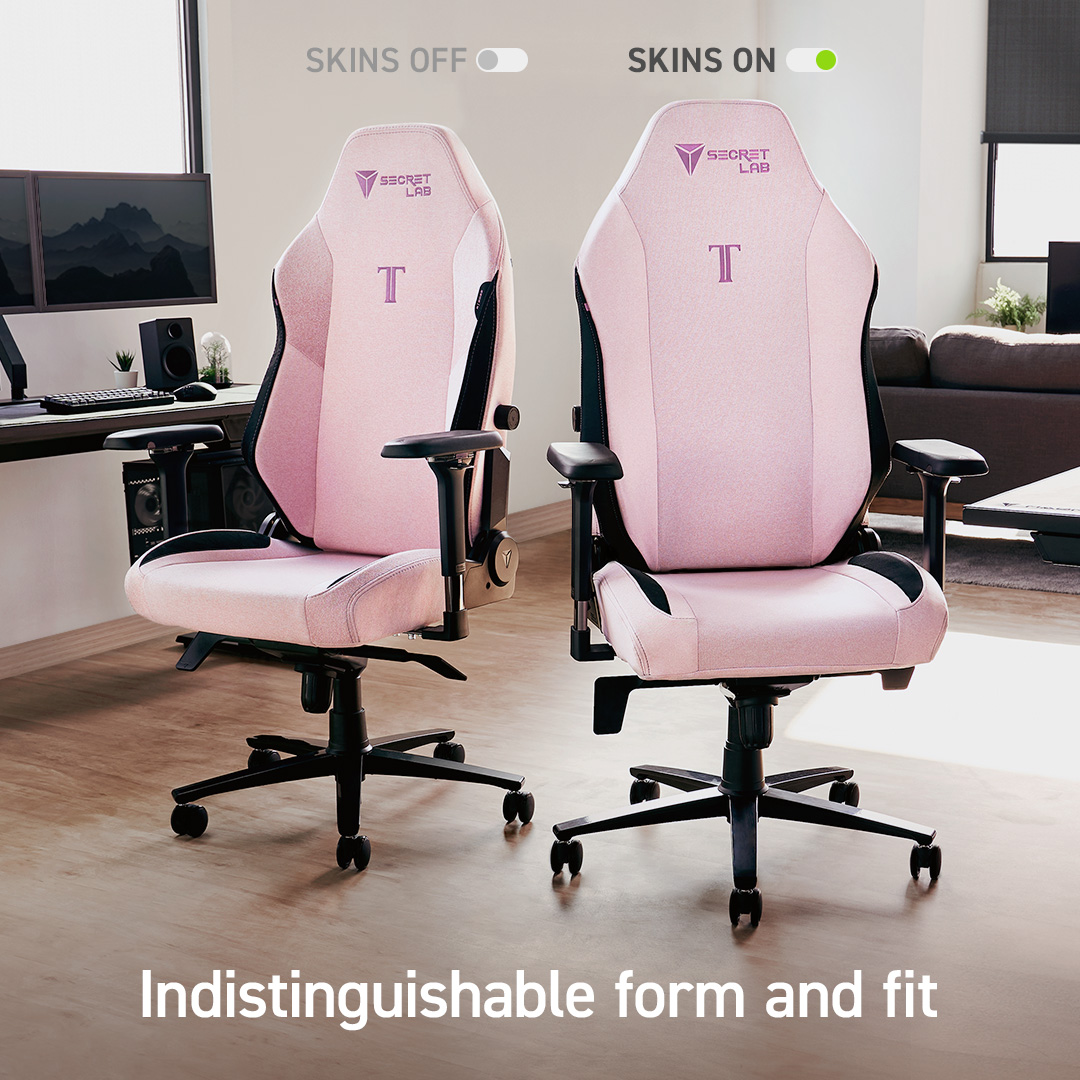 No more worries about third-party seat covers creasing in unsightly manners as you sit. Secretlab SKINS is precision-mapped to the Secretlab TITAN Evo gaming chair for an indistinguishable form and fit. You simply cannot tell the difference between the original award-winning Secretlab SoftWeave® Plus gaming chair, and one with Secretlab SKINS on. Executed to perfection by the Secretlab founders and the Product Team, Secretlab SKINS allows you to experience the same ergonomic benefits of your favorite chair without any compromise. Even with Secretlab SKINS on, nothing gets in the way of snapping on the world's first Secretlab Magnetic Head Pillow, and the in-built 4-Way Lumbar Support continues to work exactly as before. That's innovation and our complete commitment to our users.
---
Update your space in a matter of minutes. Changing the appearance of your gaming chair can now be as easy as putting on a new cosmetic skin on your favorite RPG character. With a simple and intuitive design, the assembly and removal of Secretlab SKINS can be done solo, and take as little as three minutes.
---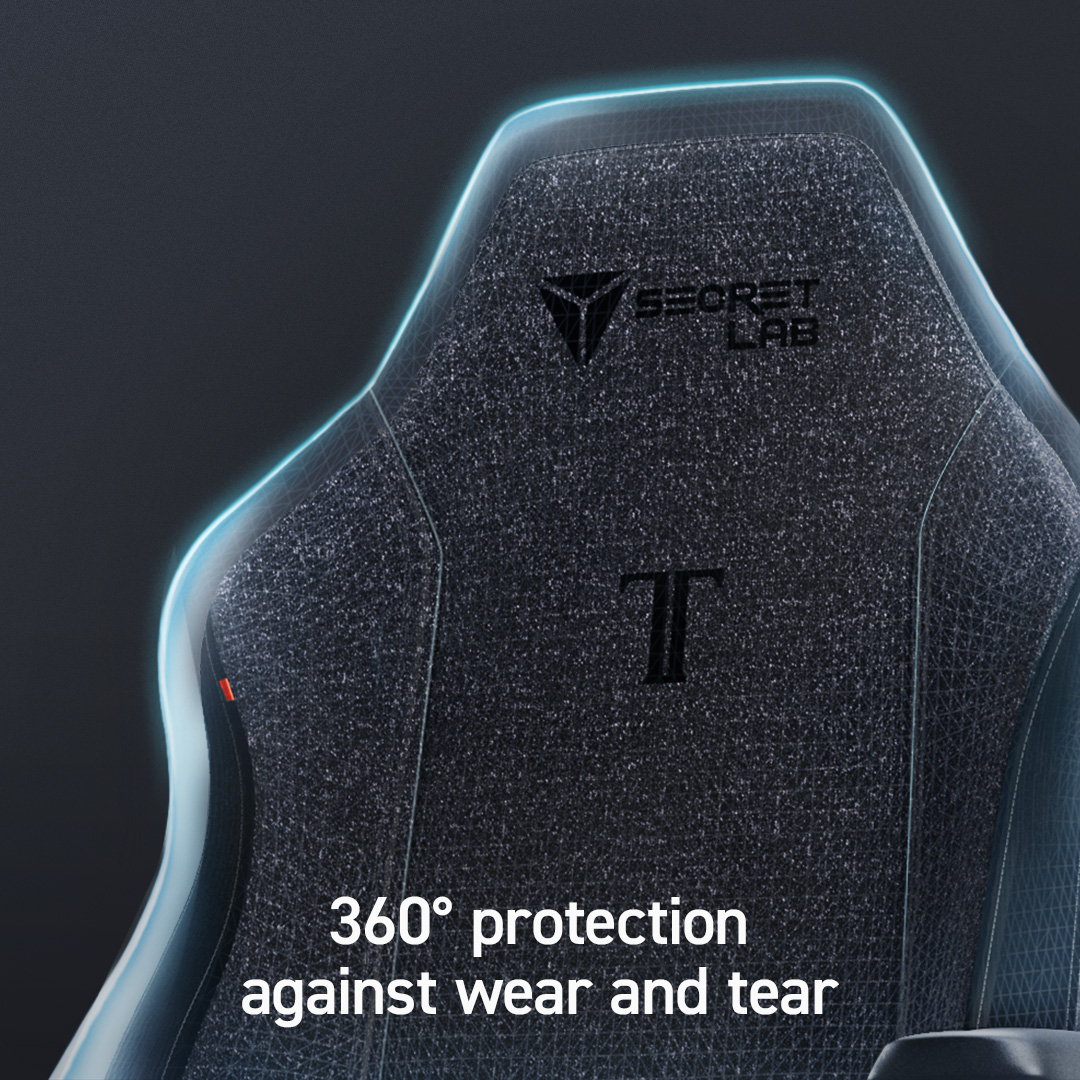 Make a clean start. Take comfort in full coverage protection against wear and tear when you fit Secretlab SKINS over your TITAN Evo gaming chair. Accidental spills on your favorite chair are now simply a wash away — our premium chair sleeves are machine-washable so you can easily get a clean surface all over again. Your ergonomic gaming chair that is built to stand the test of time can now last even longer for a small investment of choice.
[ More tips to keep your chair looking like Day 1 ]
---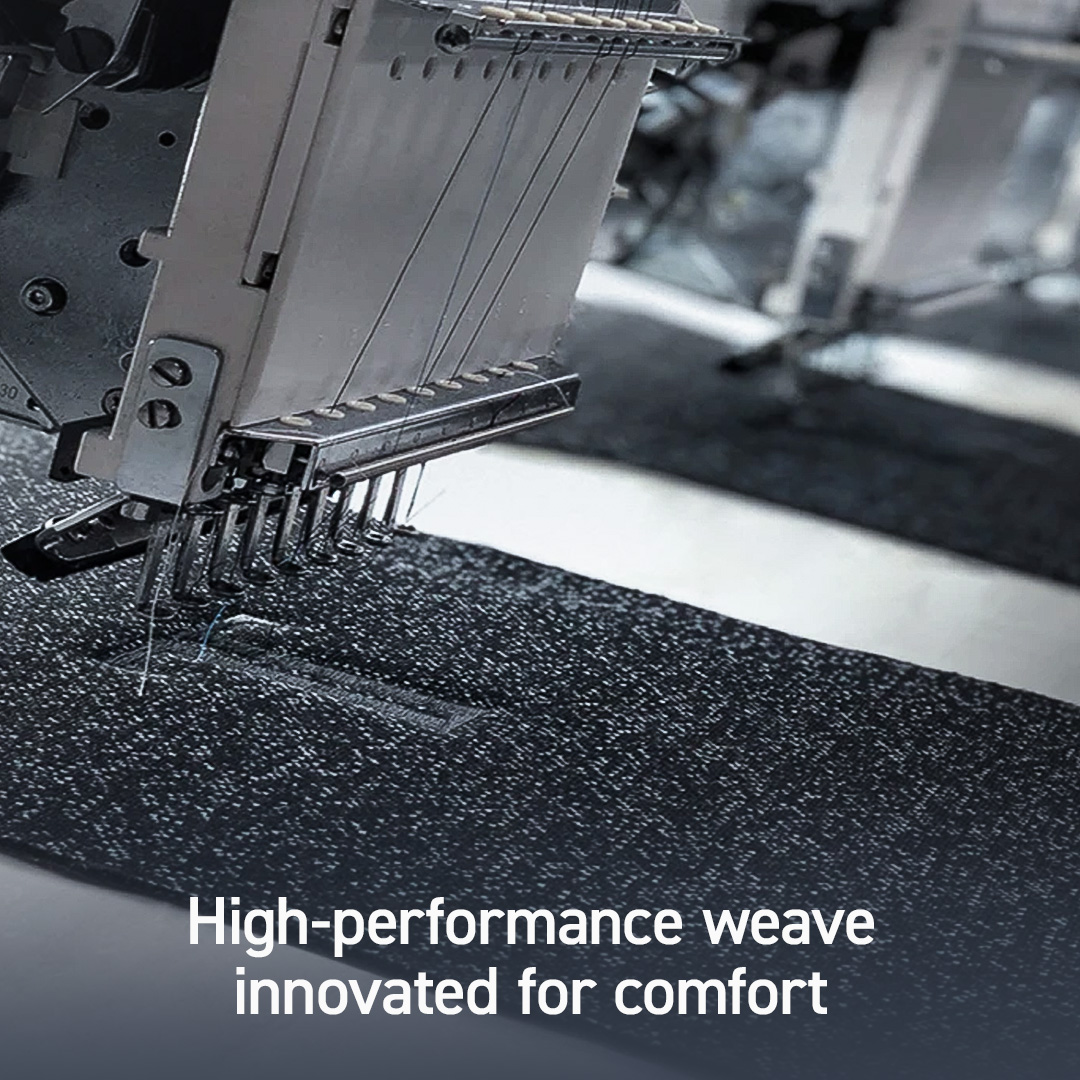 After countless iterations, our product engineers created a variant of our popular Secretlab SoftWeave® Plus fabric suitable for Secretlab SKINS premium chair sleeves. Amp up the comfort with an extra layer of cushioned softness — Secretlab SKINS offers the soft, breathable feel you know and love, without compromises on durability.
---
Take on 2023 in new form. Alongside our Signature colorways, Secretlab also brings you officially-licensed Special Edition designs through exciting collaborations with Riot Games, HBO Entertainment, Warner Bros. Entertainment and CD PROJEKT RED — now available in the comfort of SoftWeave® Plus for your preference. Swap styles and express yourself with a thematic gaming seat that speaks to you.
[ Customize your chair further with our PlushCell™ Armrest Tops and Casters ]
Go classic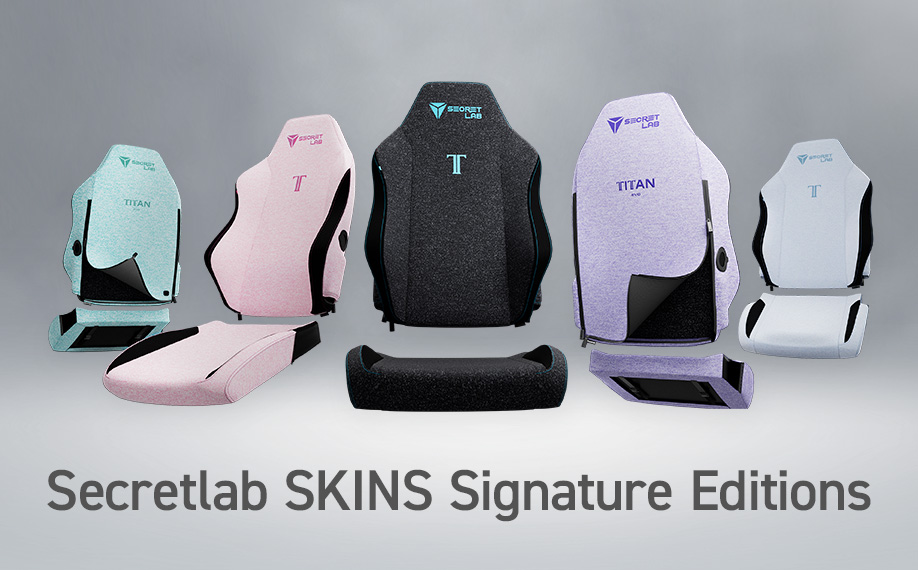 Finish up a day's work soothed by delightful pastel shades. From electrifying Soda Purple and bold Plush Pink, to cooling Mint Green and tranquil Frost Blue, the Secretlab Signature colorway lineup has a hue to match any vibe.
[ Find out which SoftWeave® Plus color is right for you ]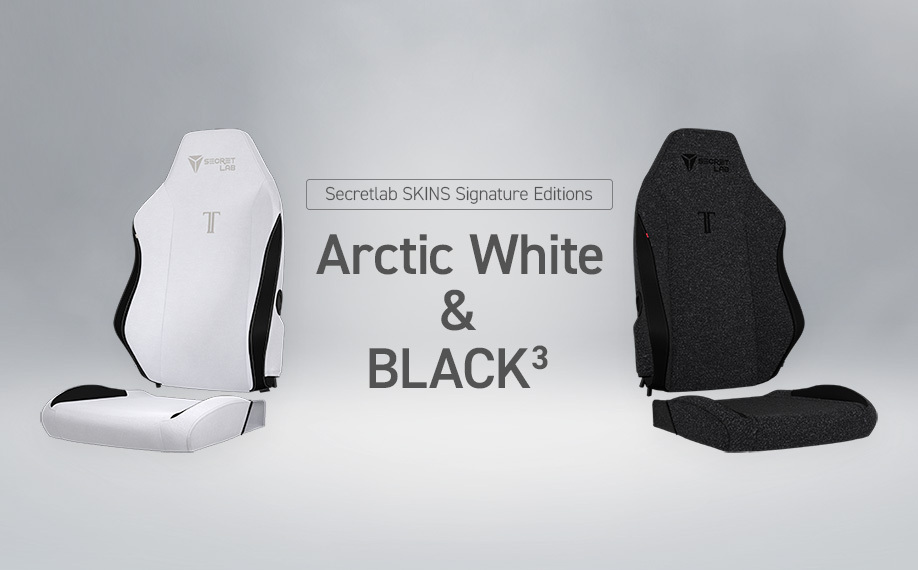 The speckled, off-white shade of Arctic White and BLACK³'s tri-colored weave add an elegant flair to your home office. For a crisp, modern setup that will never go out of style.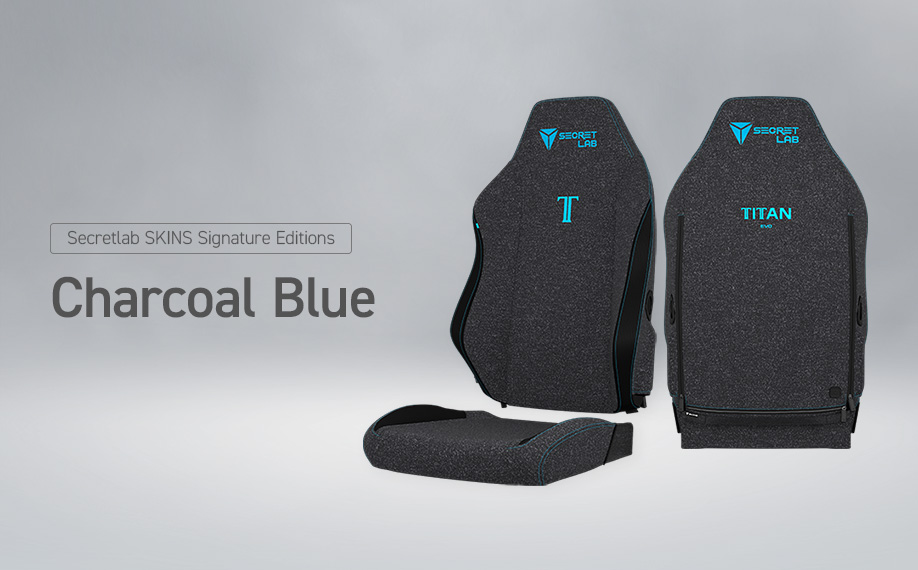 The fan-favorite colorway is back. A smoky slate gray accented with vibrant blue accents, Charcoal Blue instantly transforms your gaming chair into a statement piece that stands out tastefully.
In a League of your own
Your TITAN Evo can now magically transform. Protect your gaming seat with Star Guardian — a SKINS-exclusive design — for the ultimate universal appeal.
Dress up, go all out. Storm the world stage with K/DA POP/STARS outfitted on your gaming chair. For a seating experience worthy of a virtual pop idol sensation.
Nothing says Jinx like loud visuals and incredible imagery. Wear her cloud tattoos on the side wings of your gaming chair, and ignite chaos with Super Mega Death Rocket! at your back.
Pledge your allegiance to your favorite House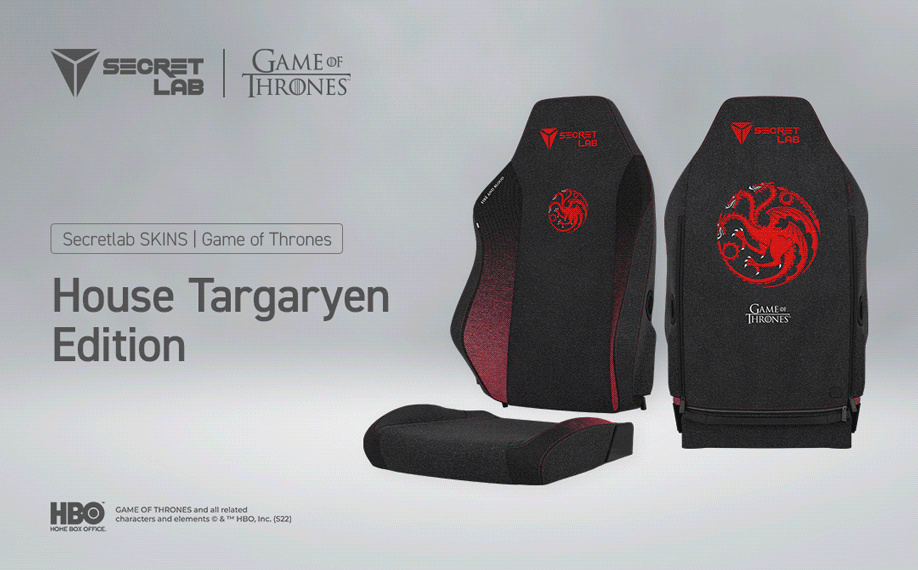 Join the fight for Westeros and play the Game of Thrones. Cloak your gaming chair with the howling direwolf of House Stark, embroidered in cool gray. Warn everyone who encroaches upon your setup that winter is coming.
Unleash your inner Mother of Dragons and bring the heat with House Targaryen. Lead your conquests in work and play to victory on a throne outfitted in foreboding shades of black and red.
Let your seat roar in House Lannister's royal shades of red and gold. Nothing feels more indulgent than plush comfort with the crest of the lion valiantly emblazoned on the front and back of your seat.
Rise up as the Dark Knight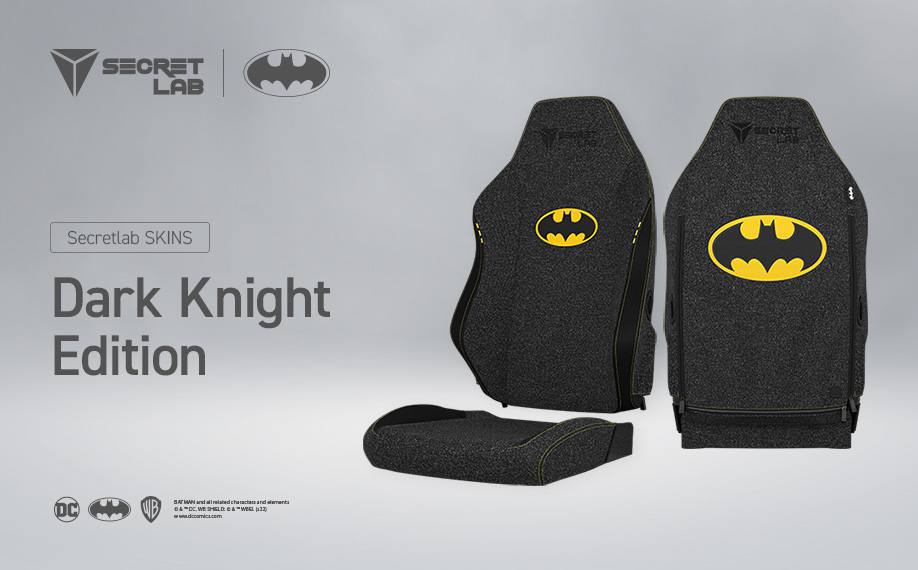 Even the World's Greatest Detective needs incredible support. Suit up your gaming chair with a SKINS-exclusive Dark Knight Edition design, featuring the iconic yellow Batman logo for the diehard comic book fan.
Dive deep into Night City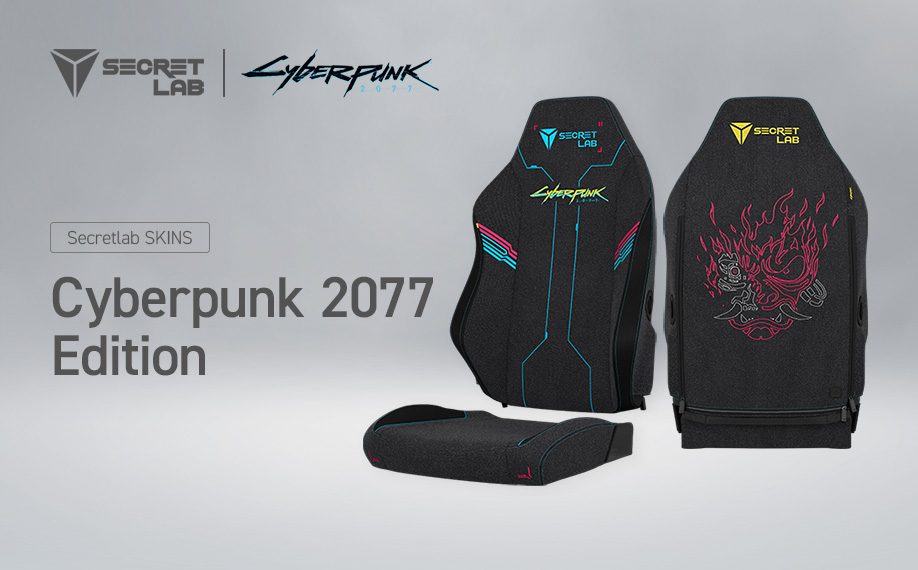 Cyberpunk 2077 fans favoring something more subtle than bright, neon yellow can now rep their favorite game with the SKINS-exclusive design. Blitz through your gameplay while staying fully-charged with the electric traces racing along your gaming seat.
Toss a coin to your Witcher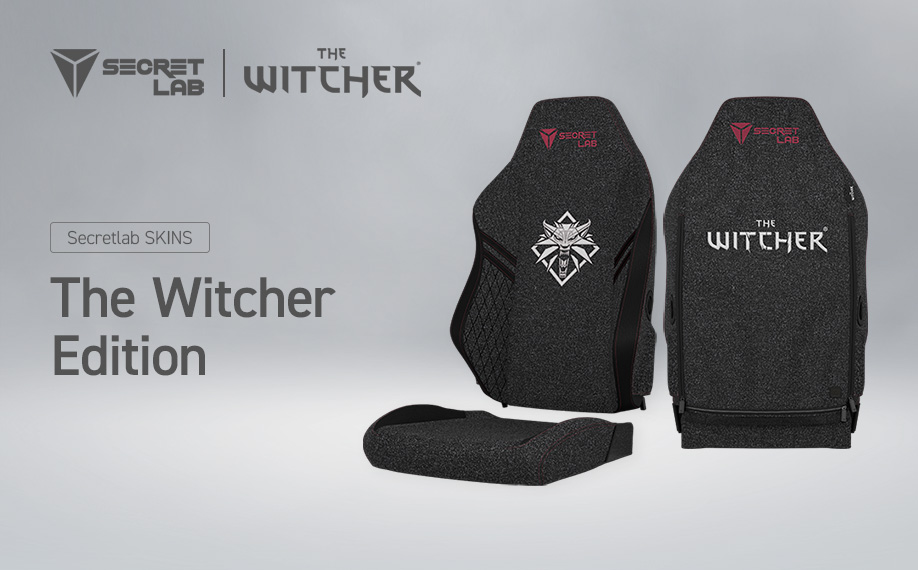 Put on the mantle of the White Wolf. Mastercraft your seating experience to attain legendary comfort and bring the dark, magical world of Witcher to life.