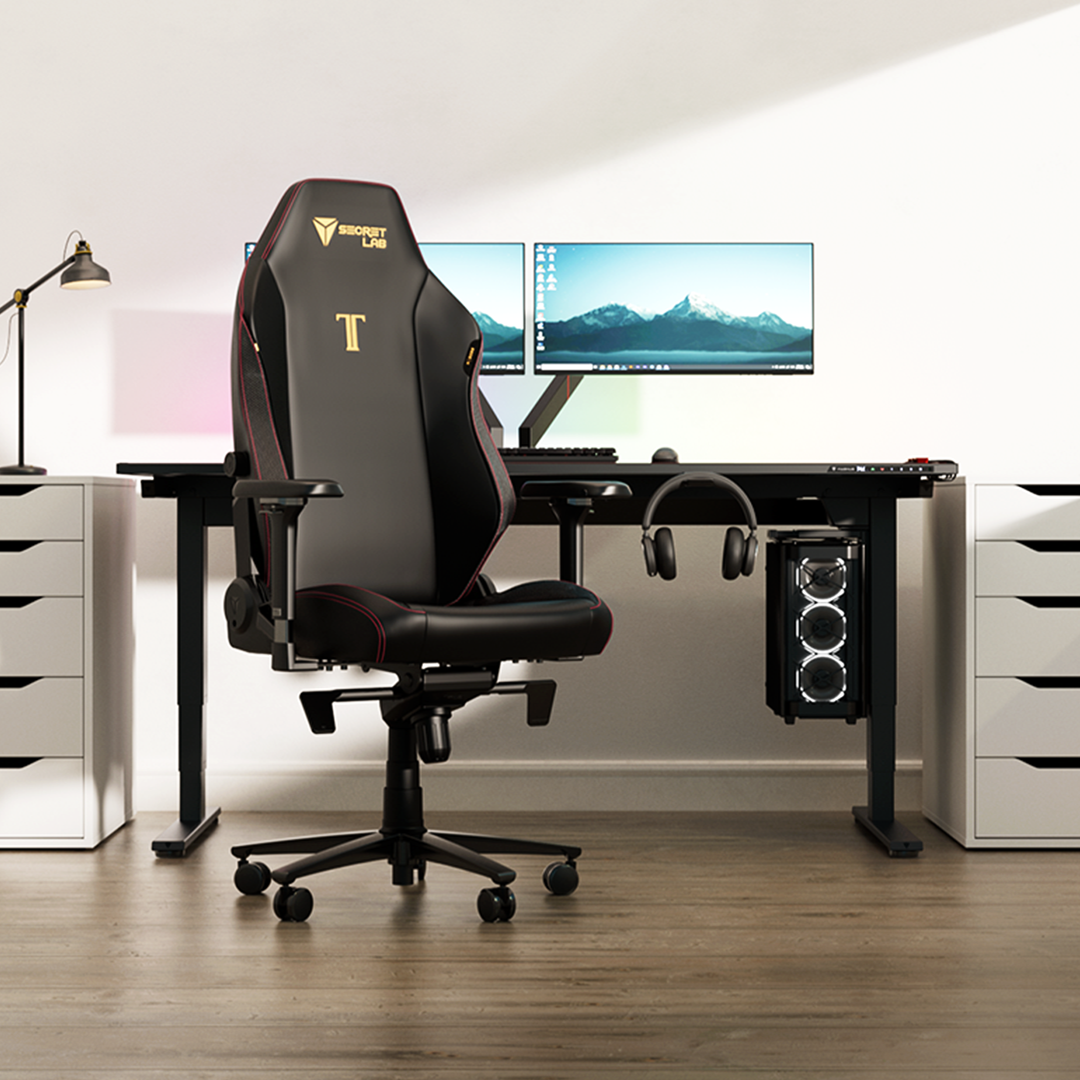 Out with the old and in with the new — except your Secretlab gaming setup is already built to last. Don't let that stop you from giving your favorite gaming chair and desk a necessary spruce-up for the Lunar New Year. Everyone benefits from good habits and a clean space.
There's nothing like a setup that feels and looks brand new with a simple refresh. No better time than now to start the annual spring clean refresh:
1. Declutter

A tangle of cables is tricky to clean around, making it the easiest space for dust to gather. Furthermore, they also can be unsightly and disruptive in a personal space meant for performance and productivity.
If the opposite is true, then a clean and organized gaming desk allows you to maintain a clear mind so you can perform at your best. Keep your wires out of sight – and keep dust at bay – by simply dropping them into the Secretlab MAGNUS desk's full-length cable management tray. Magnetically secure loose cables exactly where you want them with the Secretlab Cable Management Bundle.

And depending on the gaming equipment you use, vastly improve your desk organization with our modular desk add-ons such as the Secretlab Magnetic Headphone Hanger, Monitor Arm (Single/Dual) and Premium PC Mount – each one exclusively made to work perfectly with every Secretlab MAGNUS Pro Sit-to-Stand desk.
[ More reasons why the Secretlab MAGNUS Pro XL Desk is the best investment for your setup ]
2. Wipe down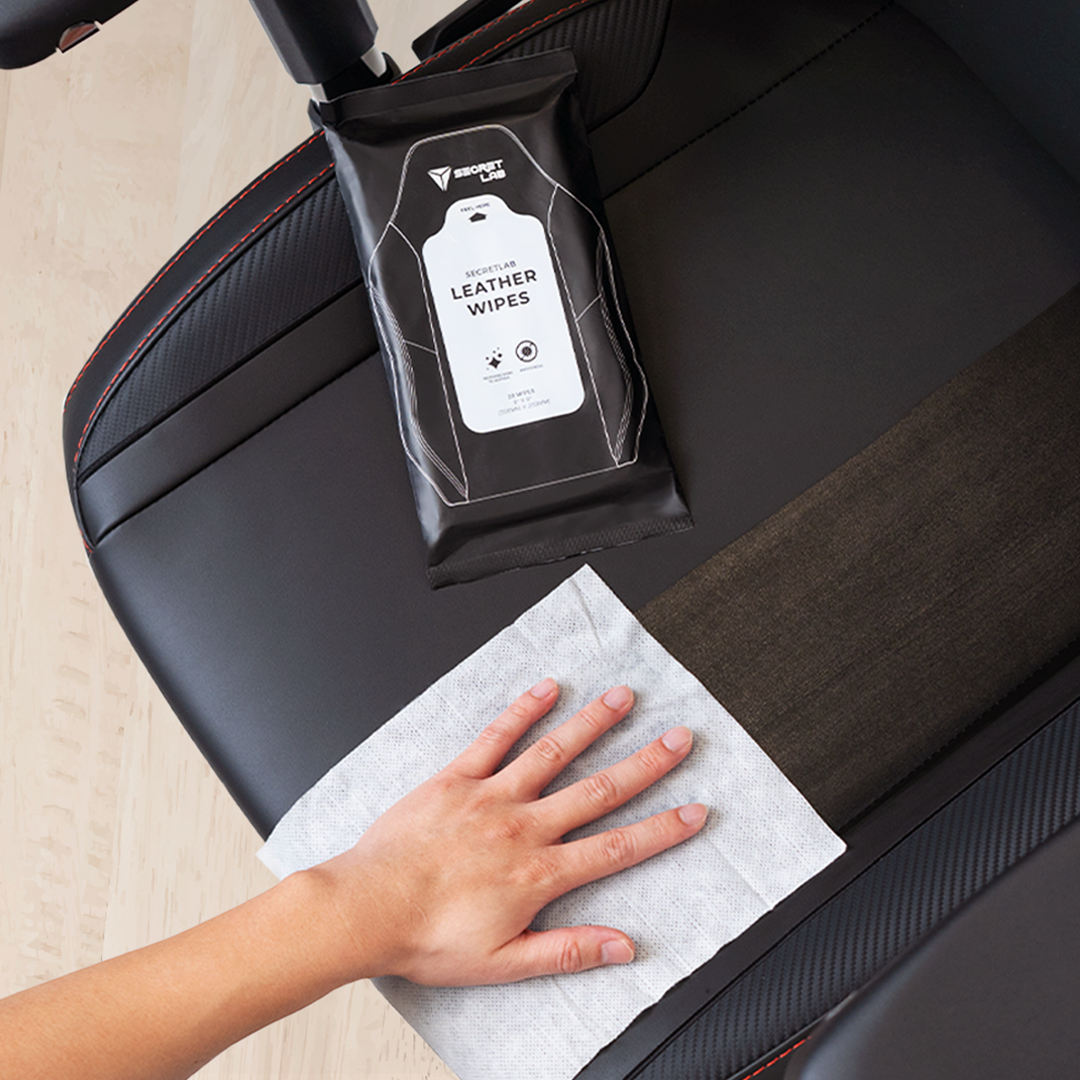 Ensuring your Secretlab gaming chair is spick and span all the time is easy especially when you use our specially formulated Secretlab Leather Wipes. A water-based solution designed for leatherette gaming chairs and Secretlab MAGPAD™ Desk Mat, it is gentle on the upholstery and removes accumulated grime with the ease of only a few gentle wipes.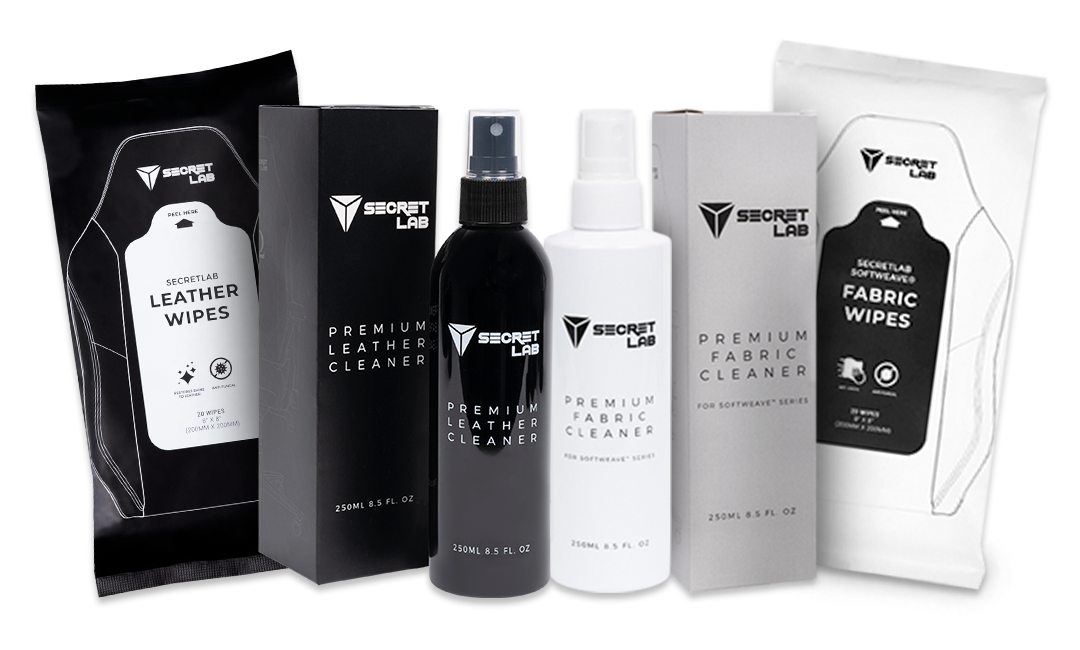 For owners of our popular SoftWeave® and SoftWeave® Plus gaming chairs, Secretlab SoftWeave® Fabric Wipes are your weapon of choice against unwanted stains. For tougher stains, double up the process with an application of the Secretlab Premium Fabric Cleaner for a gaming chair that feels and smells fresh. Now that's peace of mind.
[ Get even more tips on cleaning your Secretlab gaming chair ]
Peripheral gaming equipment like your keyboard unfortunately comes stacked with grooves that are all too easy for dirt to settle into. Spend some time dusting down your equipment as well to ensure that everything is spick and span.
3. Refresh
No need to retire your entire chair just for a new look. Secretlab SKINS premium chair sleeves are made exclusively for the Secretlab TITAN Evo gaming seat for an instant on-demand refresh.
The world's first premium gaming chair sleeves for the Secretlab TITAN Evo, it now takes just minutes to outfit your gaming seat for a fresh new look with Secretlab SKINS. Constructed with a special variant of our critically-acclaimed SoftWeave® Plus fabric, the ultra-soft and breathable Secretlab SKINS is also machine-washable for your convenience. Simply pop the chair sleeves for a quick wash and receive a clean surface on your gaming seat.

Spring cleaning can also be great opportunities for fresh takes and looks for your space. Enjoy more freedom to customize your battlestation with the versatility of Secretlab SKINS. With a growing variety, we'd understand if you have a hard time picking just one Secretlab SKINS design. Thankfully, our team has prepped a handy list just for that