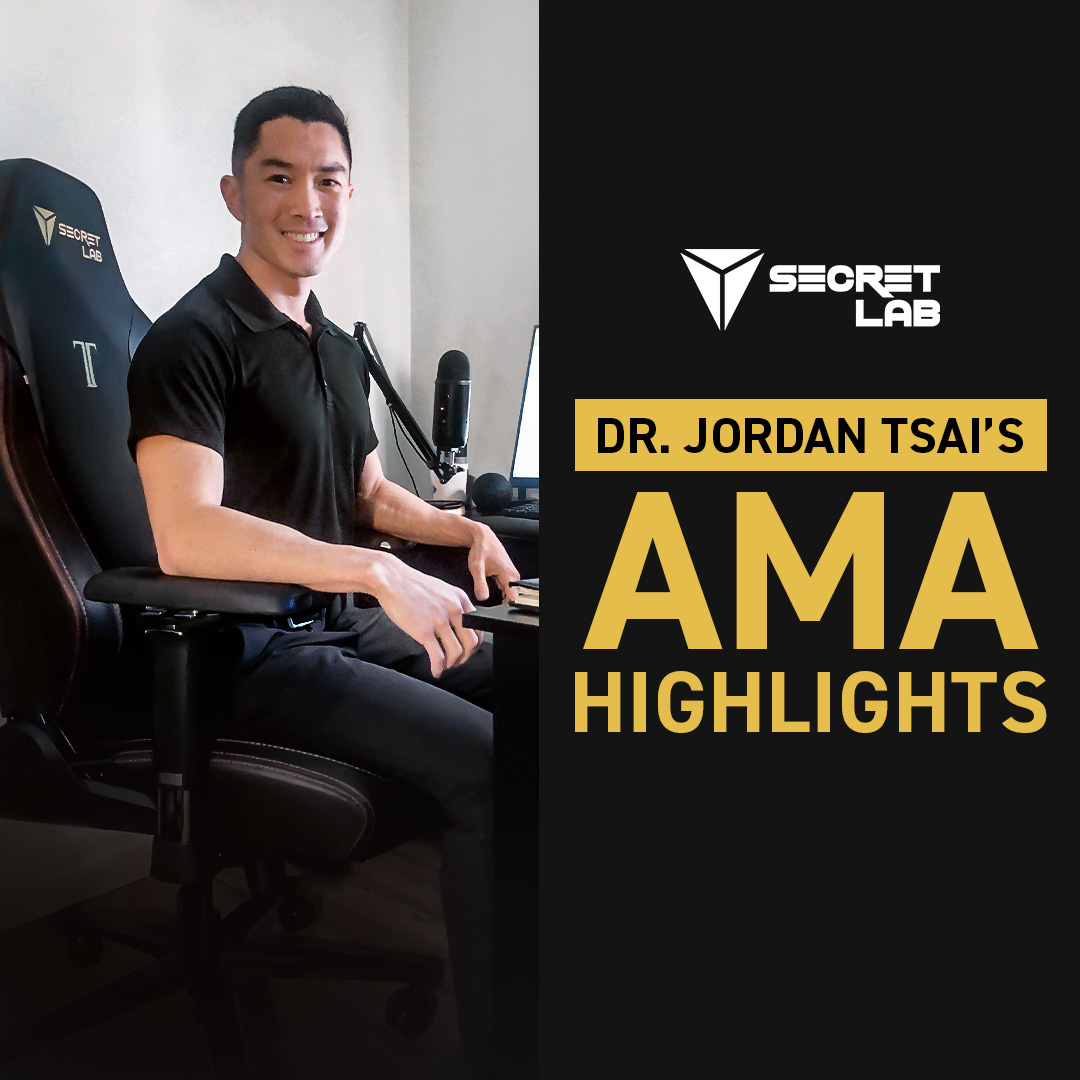 We recently held an "Ask Me Anything" session with Dr. Jordan Tsai, esports physical therapist (Respawn Therapy) for Cloud9 and Evil Geniuses, and a member of our independently assembled Secretlab Ergonomics Advisory Board. The community posed questions about gaming chairs, getting the right posture while sitting all-day, and what really makes a gaming chair ergonomic.
We captured the highlights for easy reference. Read on!
What makes a chair ergonomic?
Is there a correct posture for gaming?
Is my back pain a result of how I sit, or is it caused by my gaming chair?
Gaming chairs are a gimmick and crazy expensive. Can you recommend good office chairs?
Is it healthy to cross-legged?
Where should the lumbar support of my chair sit?
Do you approve of Secretlab's built-in lumbar support? Is it good?
What is Dr. Tsai's favorite Secretlab chair design(other than the Evil Geniuses Edition)?
Is it bad to recline too much in chairs?
Original questions and answers have been tweaked for brevity. View the full AMA on the Highlight tab of our Instagram here.