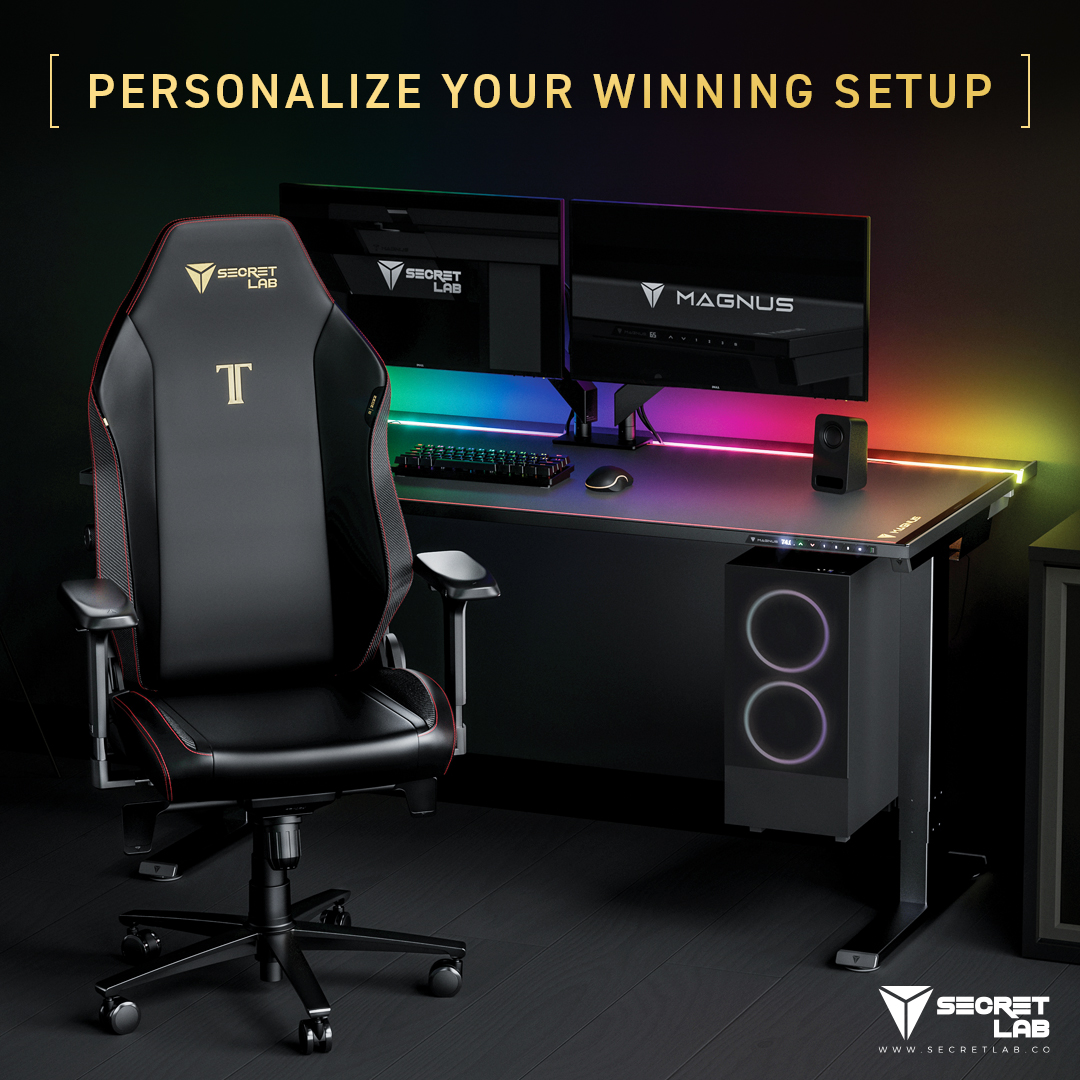 Set the stage.
Give your Secretlab MAGNUS the makeover you demand and equip it with an arsenal of special edition accessories for even more personality and functionality. Bonus points if you match your desk to your gaming seat – nothing feels more complete than a setup that's built in sync.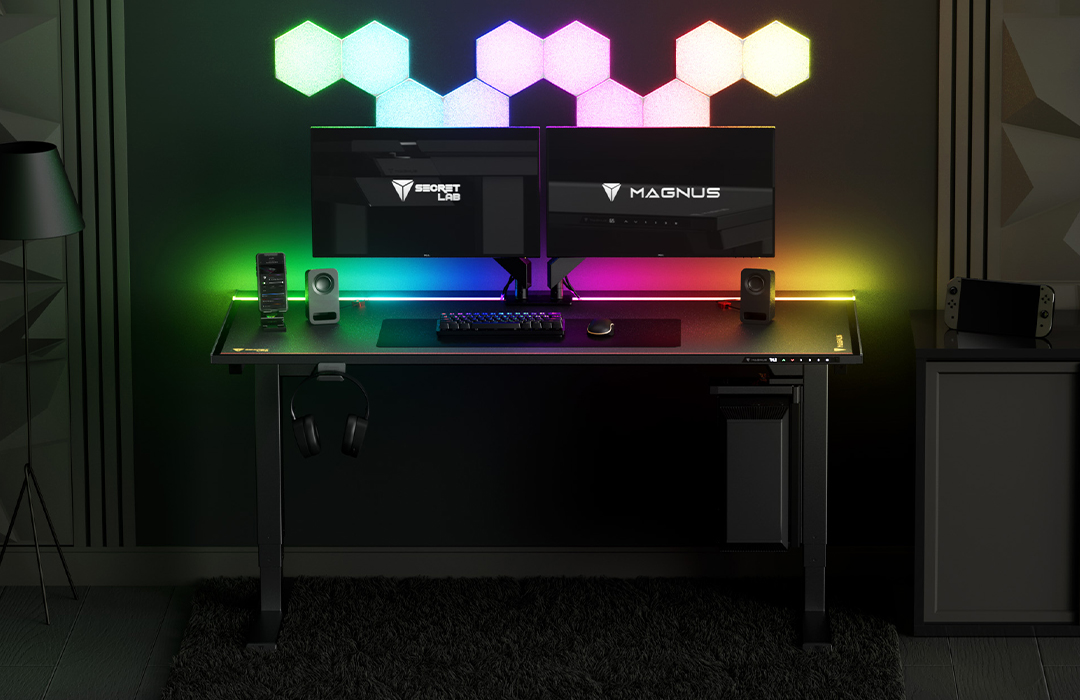 Kickstart your setup journey with the quintessential modern gaming desk made for everything you do.
Imbued with irresistible magnetic appeal that works in tandem with an ecosystem of modular add-ons, the Secretlab MAGNUS Metal Desk offers more room with less cable clutter. Keep loose cords in place with a satisfying snap of magnetic cable anchors, and hide wire tangles behind custom-cut cable sheaths.
Discerning users can go straight to our magnum opus of desks (so far) – the MAGNUS Pro Sit-to-Stand Metal Desk needs only one single cable to power all of your devices. Sit or stand whenever you choose you like for a seamless work and gaming experience, with your desk height tailored to you with millimeter-precision.
Amp up the luxury by rolling out the Secretlab MAGPAD™ Desk Mat to protect your MAGNUS tabletop. Made of durable leatherette for a plush feel on skin, the wide surface area is also aesthetic real estate with a wide range of designs to choose from.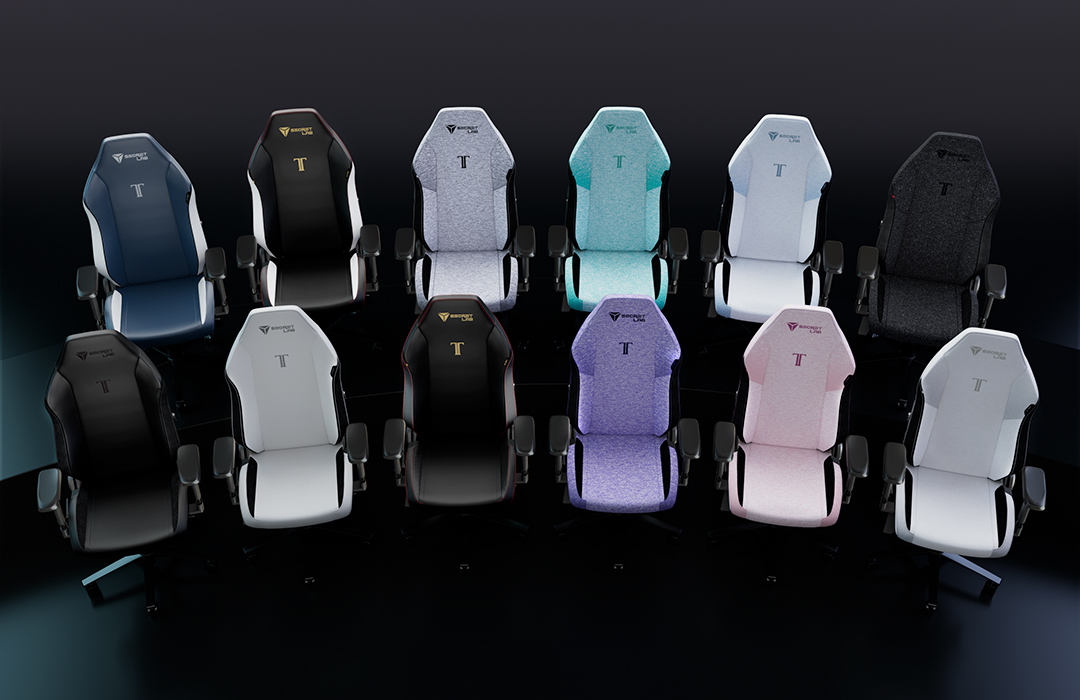 Get a full day's comfort with a gaming chair suited for you.
Your options for customization are endless when it comes to the Secretlab TITAN Evo. Tailoring your seat to your own spine is now possible on-demand – there's a fit for everyone when the lumbar support can be adjusted up and down, and even in and out. Sit upright and focus, or kick back for a light snooze. Anything is possible when you can lock in your seat at your preferred backrest tilt angle.
Pick between the rich, supple feel of Secretlab NEO™ Hybrid Leatherette or the soft, breathable Secretlab SoftWeave® Plus Fabric – two upholsteries with an ever-expanding range of designs because you deserve choice. Take personalization up a notch by also easily switching out your armrests with our CloudSwap™ Technology, or change up your casters for the rolling experience you want (or not).
At Secretlab, personalizing your battlestation doesn't end simply at adjustability for ergonomic comfort. Here's how you can go beyond physical comfort and make your setup feel really special.
Special editions made for fans.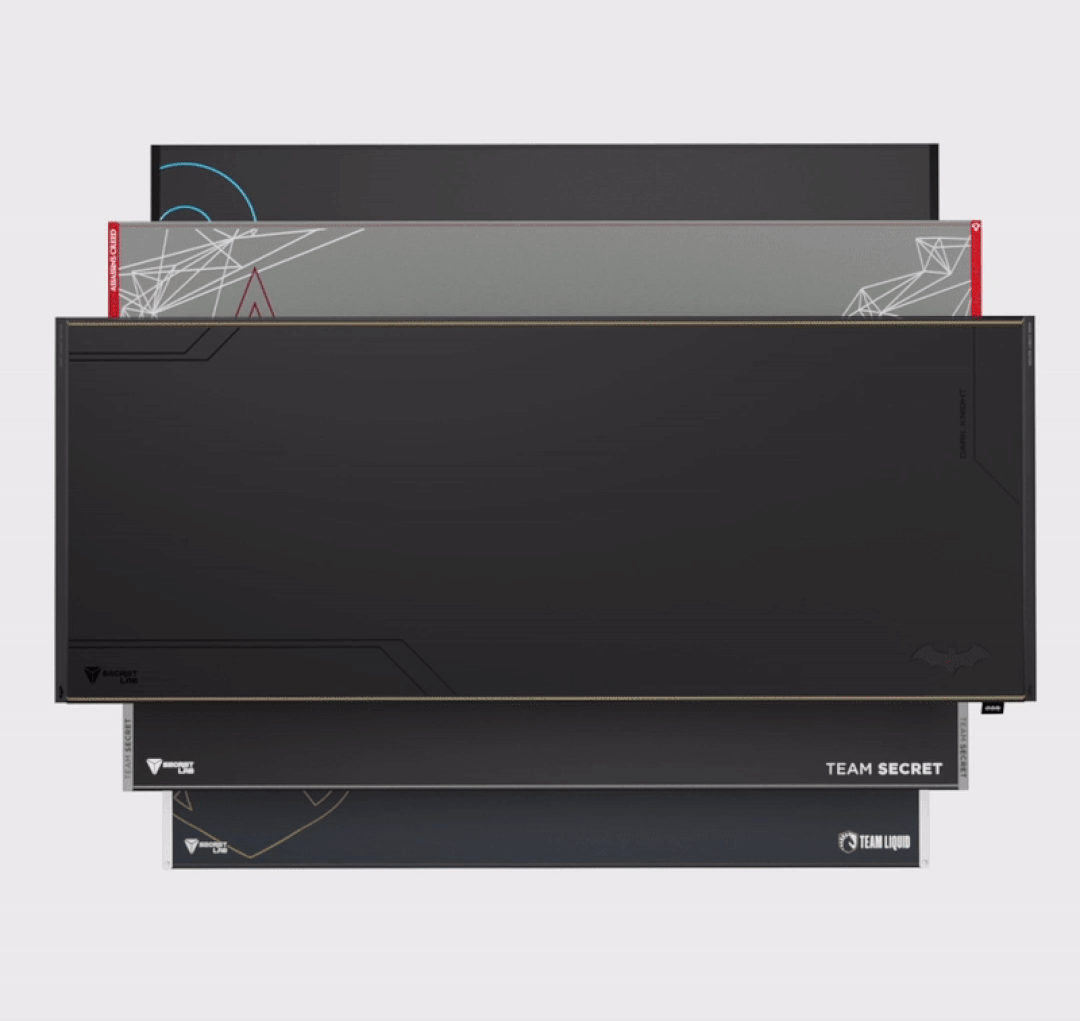 Maybe you really like a comic series. Or a TV show has you being a fan for life. Perhaps, you've clocked in actual years for a game. Take this chance and let your interests be on full display.
Secretlab's incredible collaborations with top global brands mean exclusive access to designing officially-endorsed, and uniquely themed gaming chairs and desks that pay homage to your favorite pop culture poison. Convert your space into one that expresses your personality with these special edition offerings.
Let your setup speak for you. Have some inspiration:
For those who want to go beyond the Wall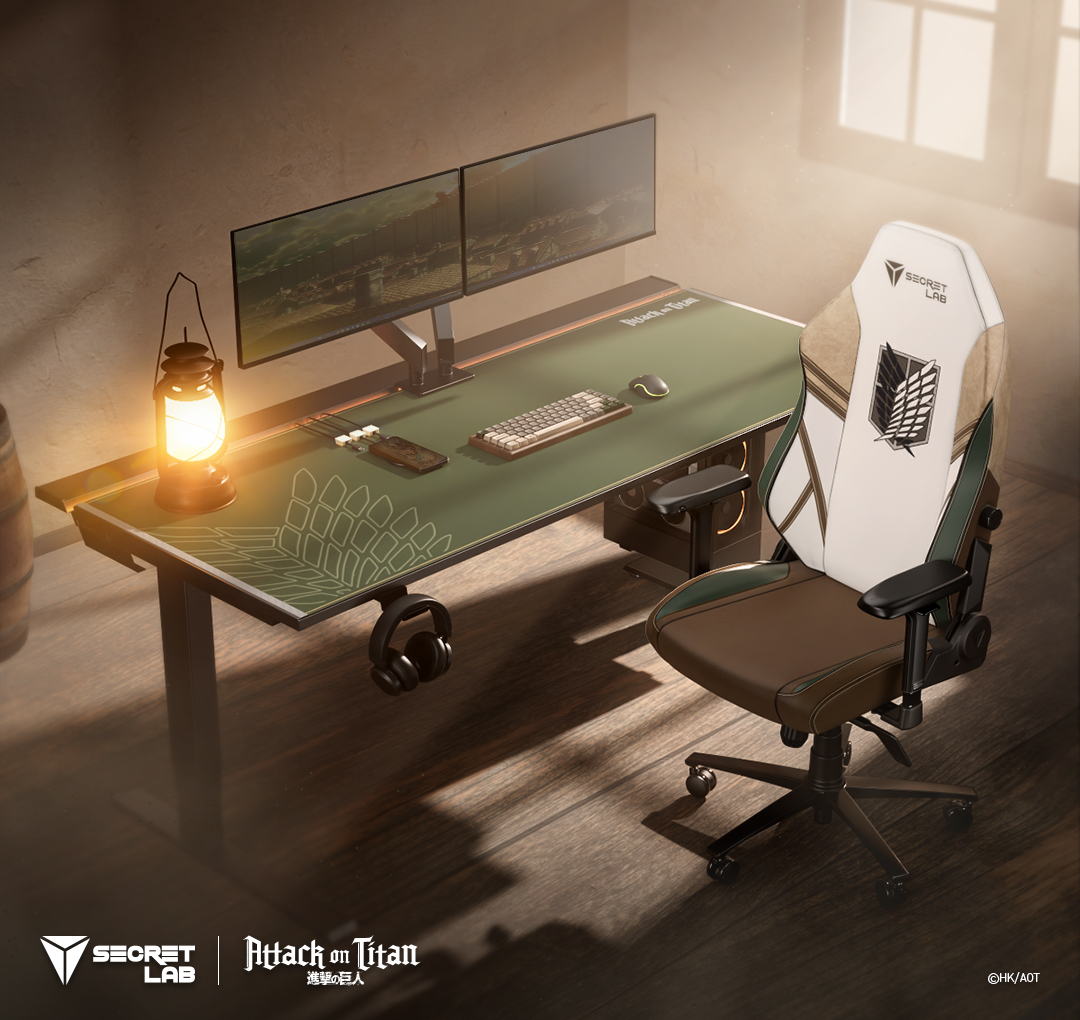 Experience the world's best cable management system befitting humanity's bravest and gear up to battle the Titans with the Secretlab Attack on Titan Collection. With the wings of freedom spread across your desk and backrest, you'd feel like soaring through the air on omni-directional mobility gear alongside your fellow Scouts in combat. This is a battlestation that will have you dedicating your heart in no time.
For the dwellers of Night City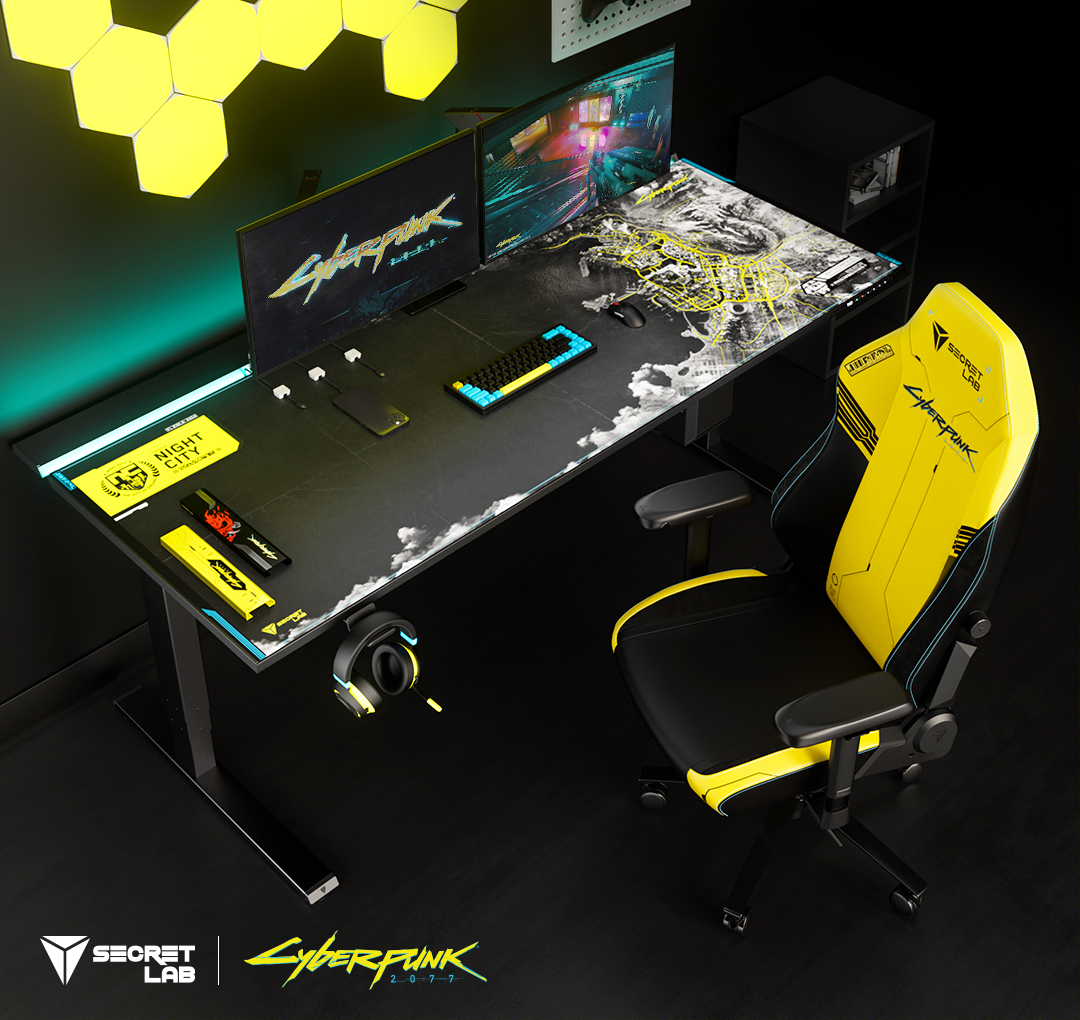 Charge up the cybernetic vibes with the Secretlab CyberPunk 2077 Collection, with a map of Night City meticulously rendered on the MAGPAD™. Modify your setup with the high-tech, low-life aesthetic of the futuristic megalopolis – you'd feel ready to slip into a holocall any moment.
For those who aren't so serious…
What's a jester without a little laughter? Sinister, loud and violent – make way for the Secretlab The Joker Collection featuring DC Comics' supervillain. Stand out with glow-in-the-dark elements on the end clips for an eerie, flamboyant flair.
…and for those who aren't as easily amused.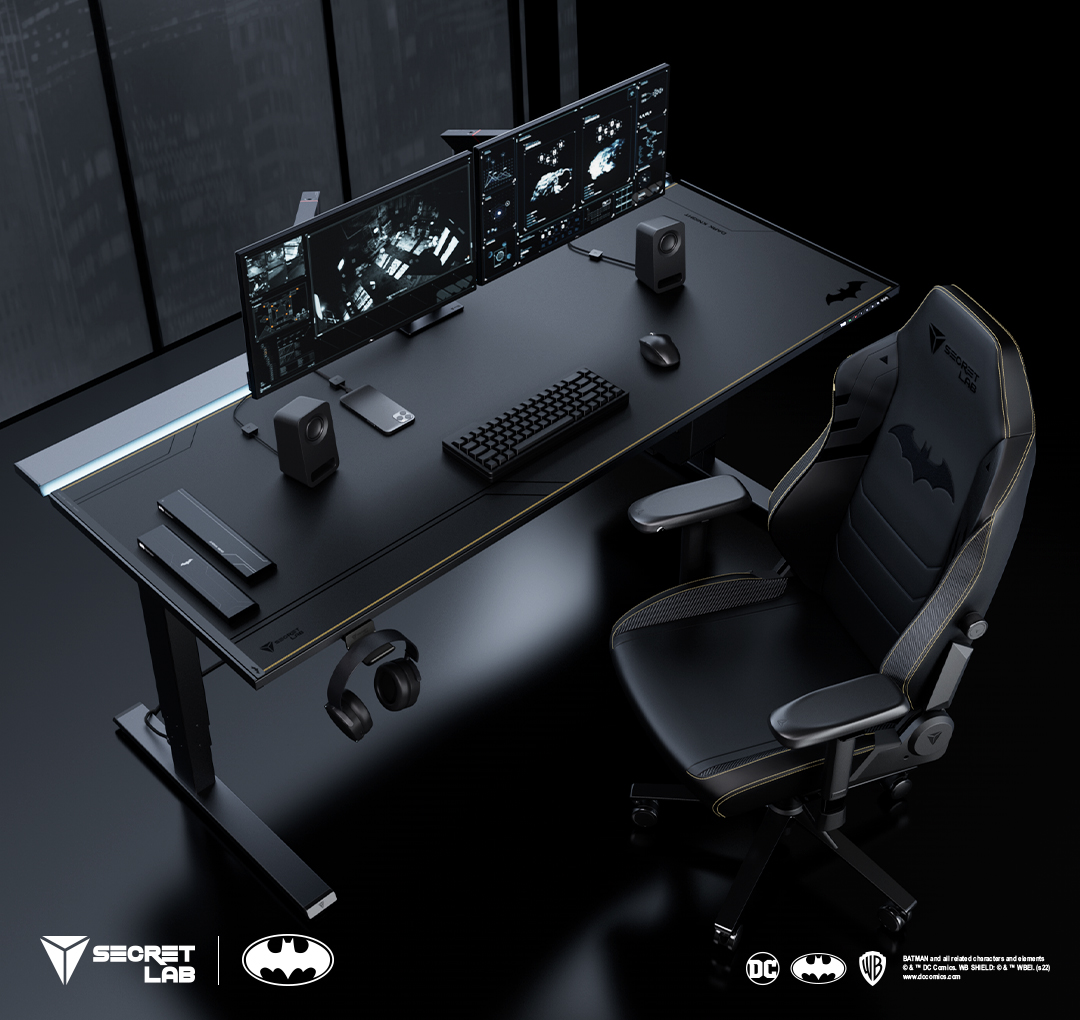 Save Gotham with Batman – the antithesis to the Joker's vibe check. Featuring the iconic Bat symbol of the Caped Crusader on your gaming desk and chair, the sleek and all-black Secretlab Dark Knight Collection captures the spirit of the brooding superhero – perfect for those who like to fight crime in the shadows.
For those who work in the dark to serve the light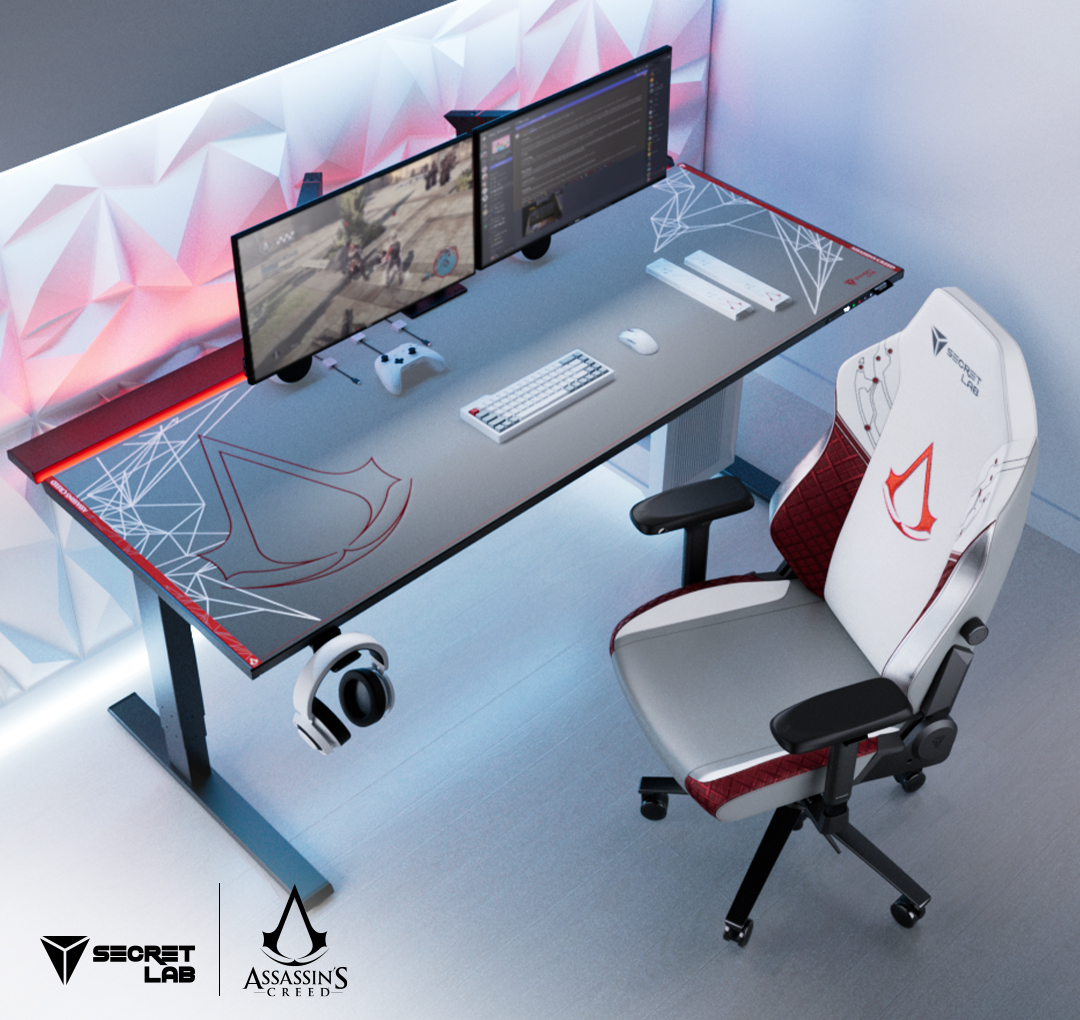 Leap across the rooftops at death-defying heights while being tuckered in the comfort of your very own Animus. The Secretlab Assassin's Creed Collection lets you bear the insignia of Assassin on your chair and desk. Sit easy knowing that nothing is true but one thing – your setup is killer.
For the hardcore esports fan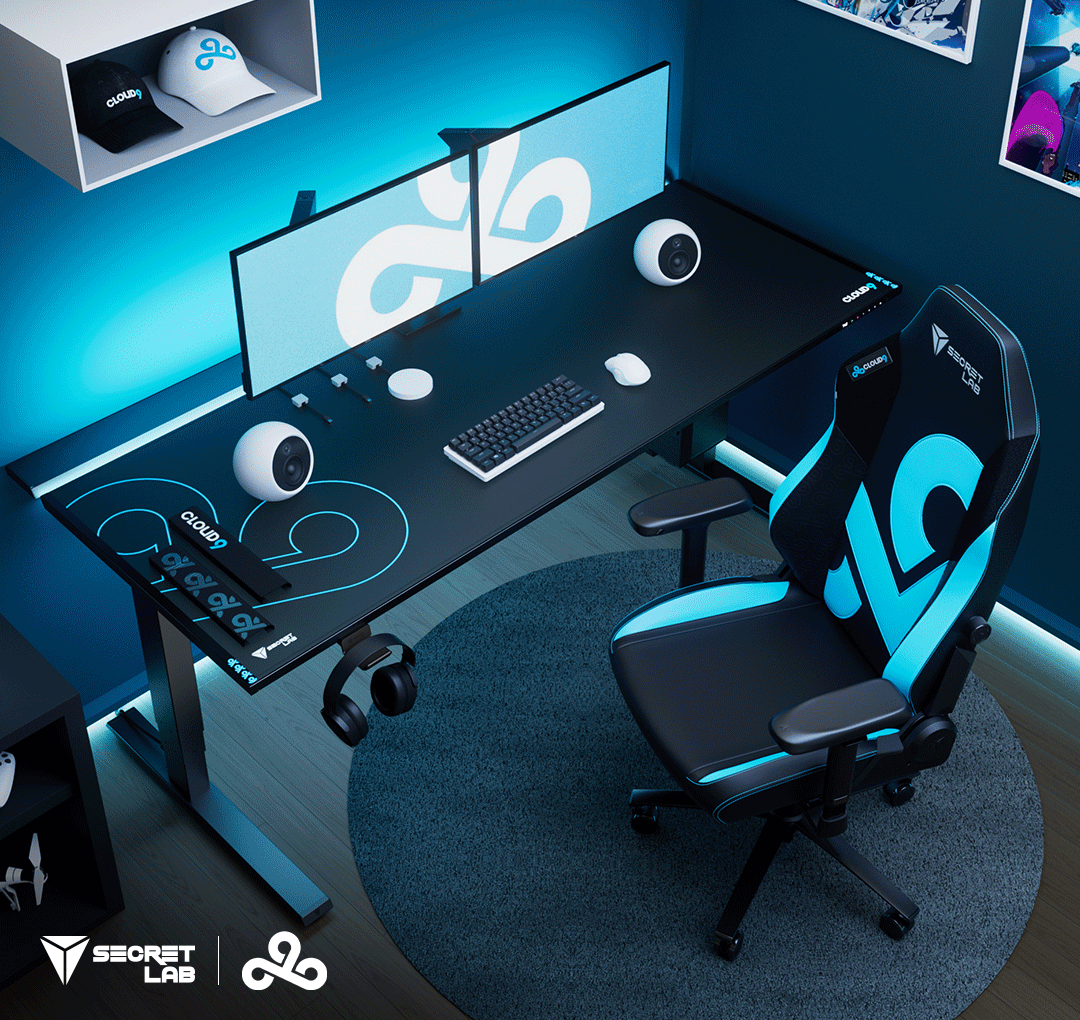 No better way to show unwavering support for your faves. Get matching with your team of choice as you cheer them on for their tournaments. For any aspiring esports gamers-to-be, a setup decked out with your goal is the ultimate motivation you need.
For the ones who choose timeless appeal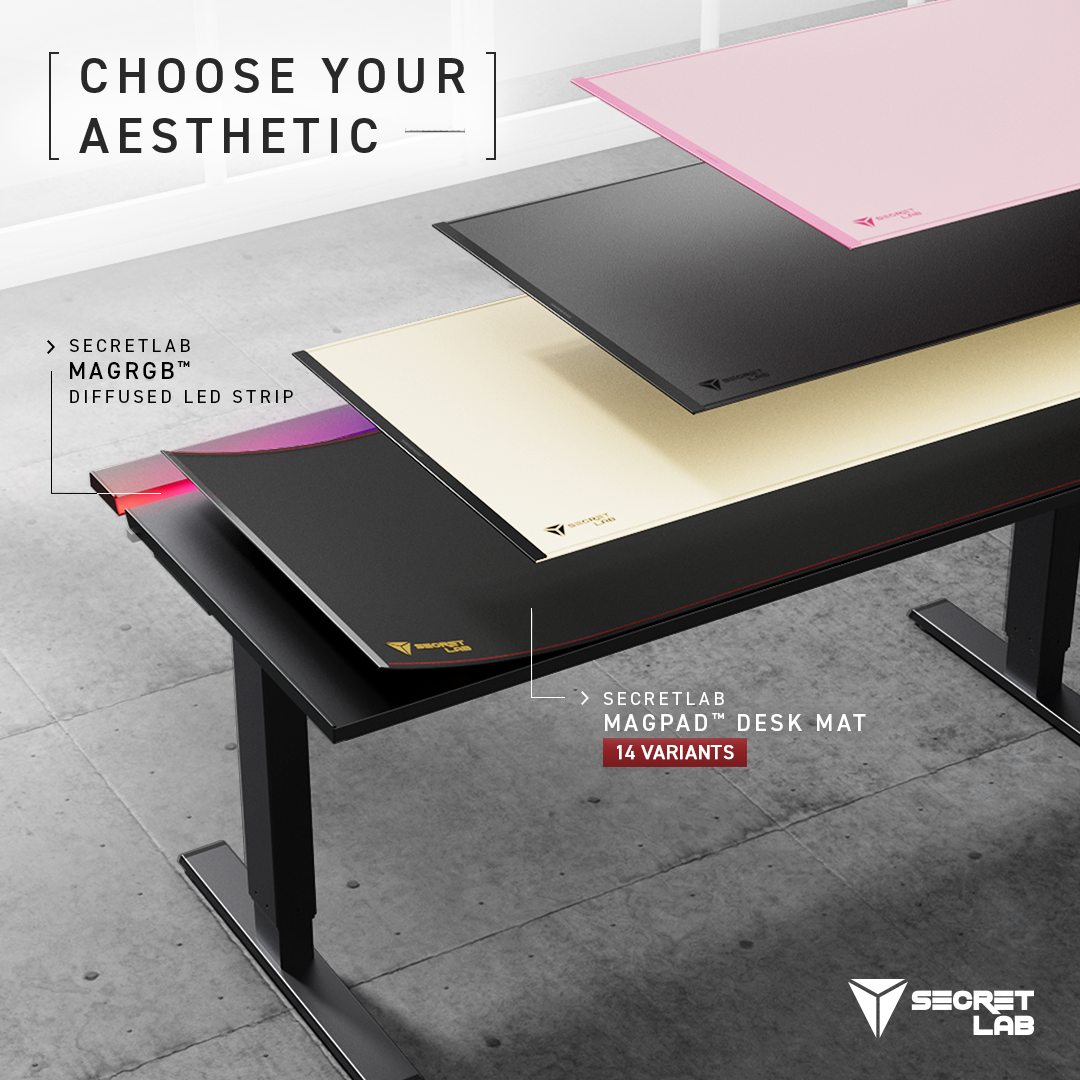 You can't go wrong with the basics – these classic designs will complement any Secretlab gaming chair of your choice. Outfit your station with Signature Black, or add a dash of pizzazz with red embroidery on Signature Stealth. The ideal, versatile choice if you're prone to switching out your gaming seats on a whim.
Or add a bright pop of color to your space. Complete the pink setup of your dreams with Pastel Pink, or opt for Cream White that pairs well with any hue. Only available in limited quantities.