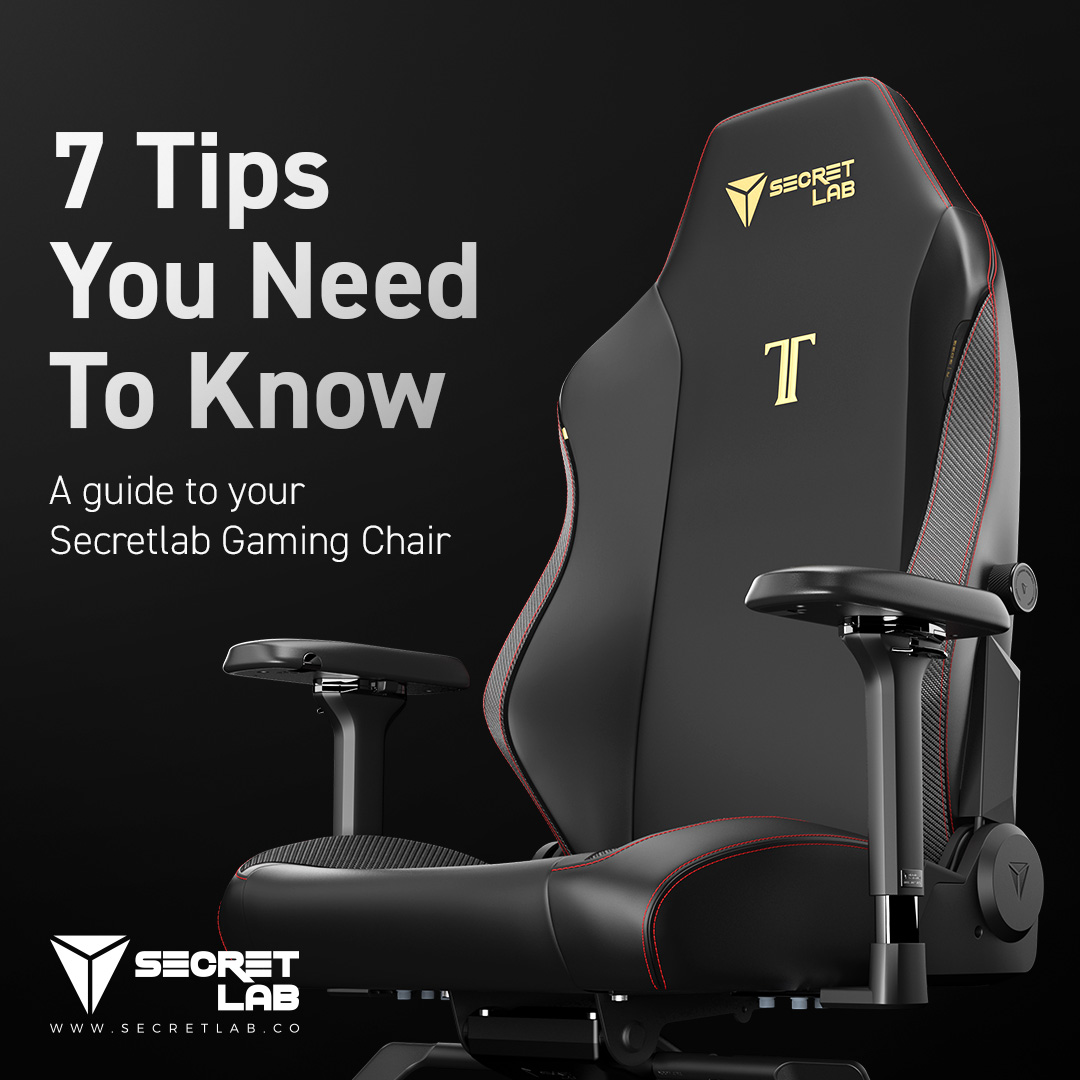 Our most technologically advanced gaming chair yet, the Secretlab TITAN Evo delivers a new level of personalized ergonomic support and unrivaled performance. With innovative features and peripherals to complement your setup, here are 7 tips to help you unlock the full benefits of your Secretlab gaming chair and make the most of all it has to offer.
1. Customize Your Armrests
A world-first on any gaming chair, our patent-pending CloudSwap™ technology lets you hot-swap your gaming chair armrest tops to your preferred material in seconds. Upgrade and take advantage of more advanced and supportive materials, exactly how you like it.
Pick the ultra-soft and dense PlushCell™ Memory Foam Armrest Top for all-day ergonomic comfort or swap to cool comfort with the Technogel Premium Armrest Top for pro-grade support and pressure relief.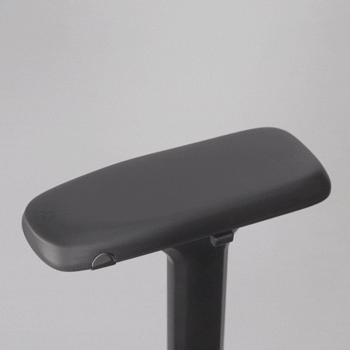 Your Secretlab gaming chair also comes equipped with 4D armrests that are highly adjustable in all directions — up and down, left and right, forward and back, even diagonally — to ensure that your elbows and forearms are always properly supported, whatever position you're in.
2. Flex That Lumbar Support
Here's something you don't expect from your run-of-the-mill mesh office chair. Level up your lumbar support with the new 4-way L-Adapt Lumbar support system that not only goes in-and-out, but also goes up-and-down.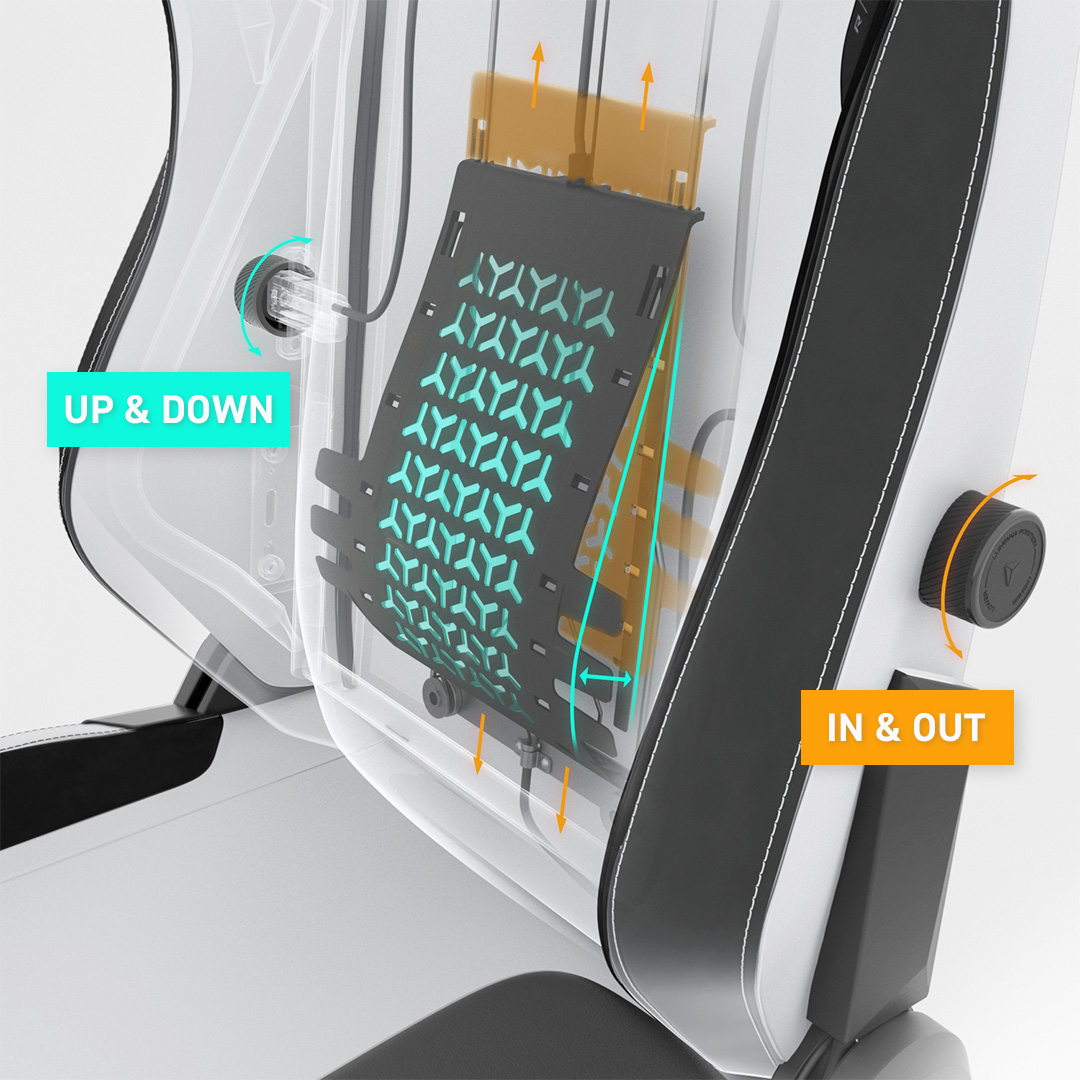 Our ergonomic gaming chairs let you dial in your lumbar support to precisely what you want, where you want it. Now you can have support that conforms to what your spine needs in any position you're seated, without the need for a separate pillow.
3. Rest Your Head And Recharge
Outfitted with the world's first ever Magnetic Head Pillow, get your head and neck support just right by simply moving the pillow to exactly where you want it, without having to adjust any straps. Snaps right into place on your headrest, and stays there.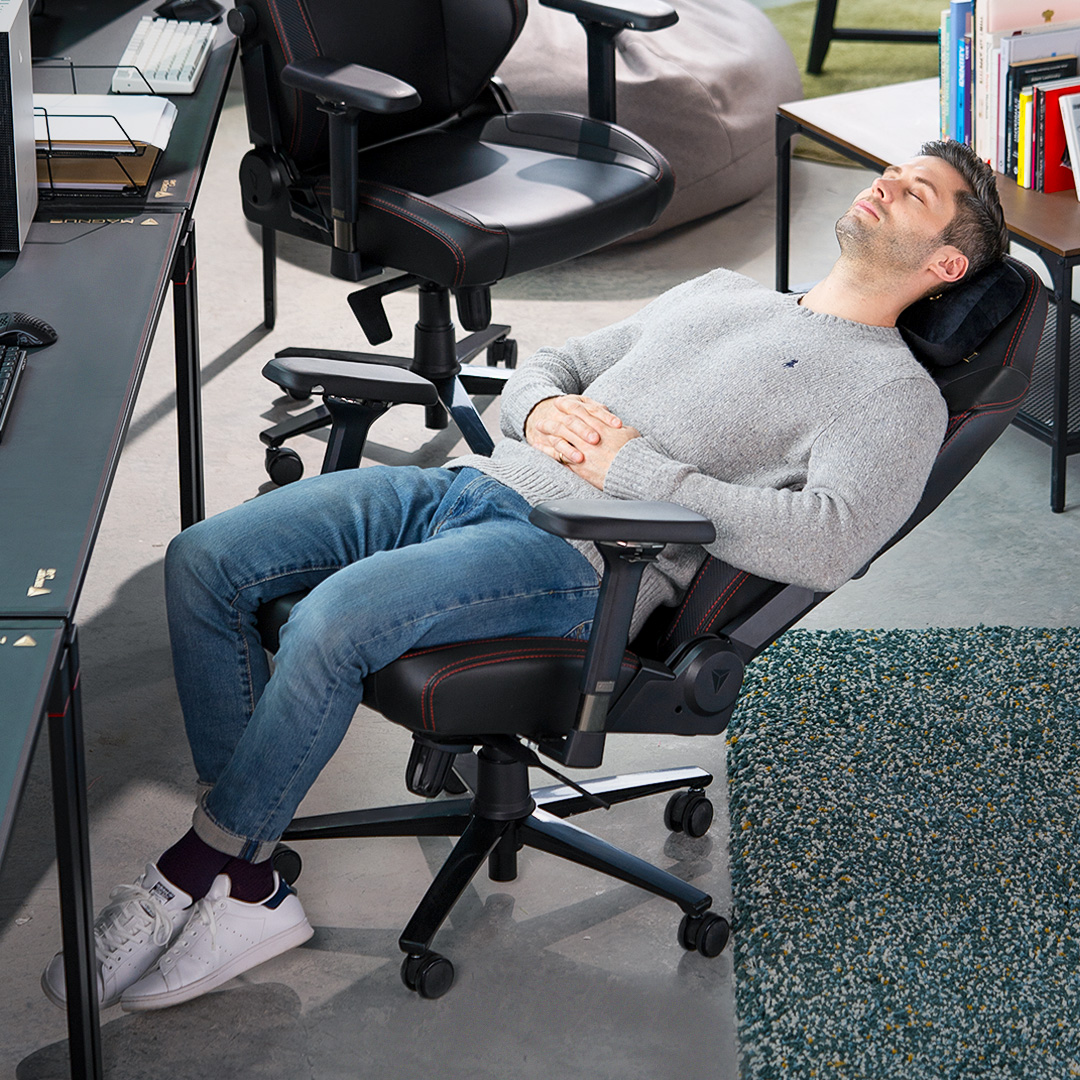 In need of a quick recharge? Secretlab gaming chairs are equipped with a sturdy multi-tilt mechanism that offers a generous 165° recline, so you can lie almost completely flat. Go ahead and take the pressure off. Just rock back, relax, and recharge.
4. Regular Maintenance
When it comes to extending the lifespan of your Secretlab gaming chair, regular maintenance and care will go a long way. Consider investing in our specialized upholstery cleaner, like the Secretlab Premium Fabric Cleaner or Secretlab Premium Leather Cleaner. Made with non-abrasive cleaning agents, these water-based solutions are tested in our lab and guaranteed to be safe and gentle for your Secretlab gaming chair.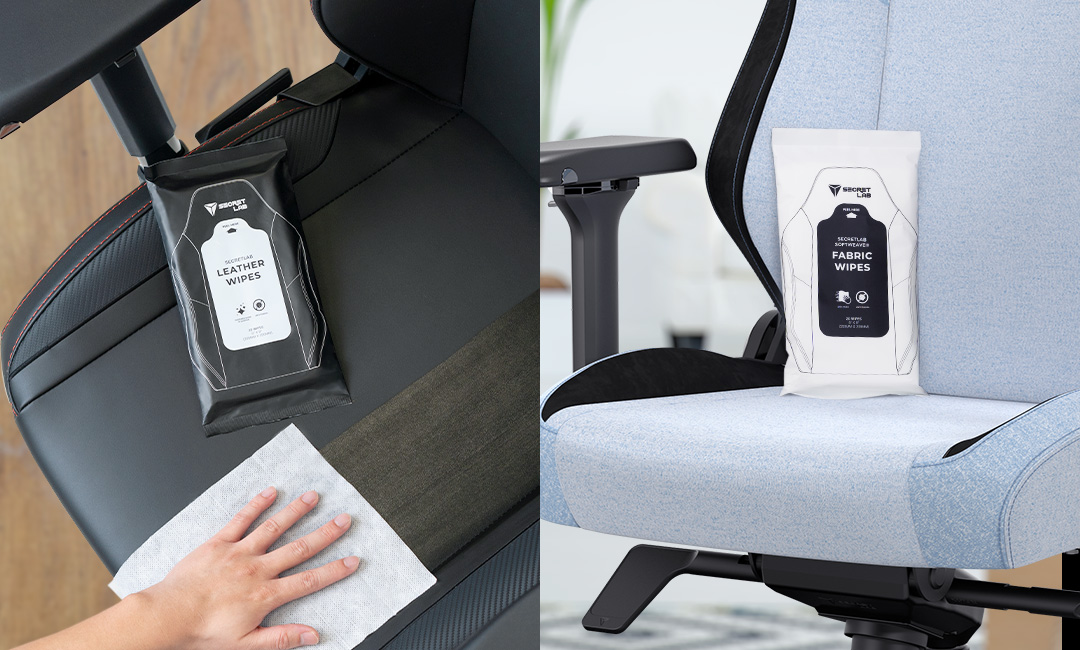 For quick clean-up jobs that require immediate action, try our specially-formulated Secretlab Leather Wipes or Secretlab SoftWeave® Fabric Wipes. Fans of the popular Japanese anime and manga Attack on Titan may even be interested in our exclusively designed Attack on Titan Edition Leather Wipes.
5. Extend Your Warranty
At Secretlab, our goal is to make sure you never have to worry about your gaming chair purchase with us. Covered by up to 5 years of extended warranty — an industry-leading coverage period for gaming chairs — enjoy greater peace of mind knowing your Secretlab gaming chair will have your back for years to come. Extend your warranty from 3 years to 5 years for free when you share a picture of your new Secretlab gaming setup on your socials.
6. Pair It With A Pillow
Give your gaming setup that extra boost of comfort with a Secretlab Memory Foam Lumbar Pillow or the Secretlab Lumbar Pillow Pro. Filled with dense premium memory foam that molds perfectly to the natural arch of your lower back, enjoy long-lasting support, comfort, and durability through your all-night gaming marathons or the most grueling workdays.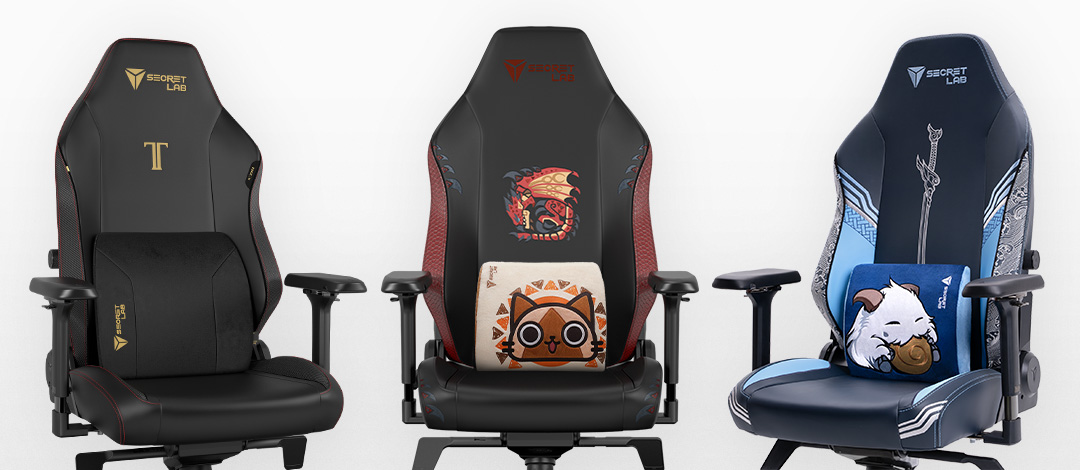 7. Complete Your Gaming Setup
Whether you're gaming or trying to win at work, make the unrivaled pairing with a Secretlab MAGNUS Metal Desk for the perfectly calibrated synergy of ultimate gaming chair and the world's best cable management system on a desk. Experience heightened productivity and performance with our growing suite of magnetic accessories and add-ons for powerful cable management. Total control over your space is now absolutely possible with our complete Secretlab suite.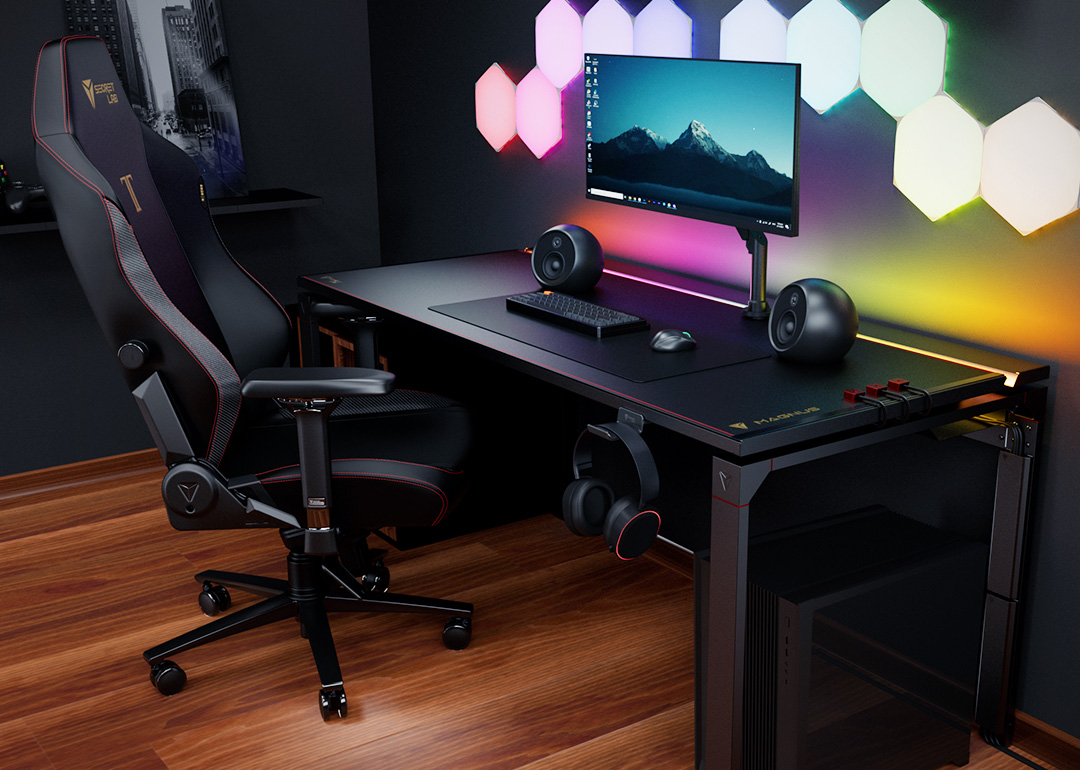 Final Thoughts
Your Secretlab TITAN Evo gaming chair is here to redefine your sitting experience. Designed for gamers, creators, professionals, and anyone who spends most of their day seated; every Secretlab product is purposefully engineered to offer maximum productivity and best-in-class comfort through work, play, and everything in between. So go forth — elevate your Secretlab experience, and get even more out of the activities you love.