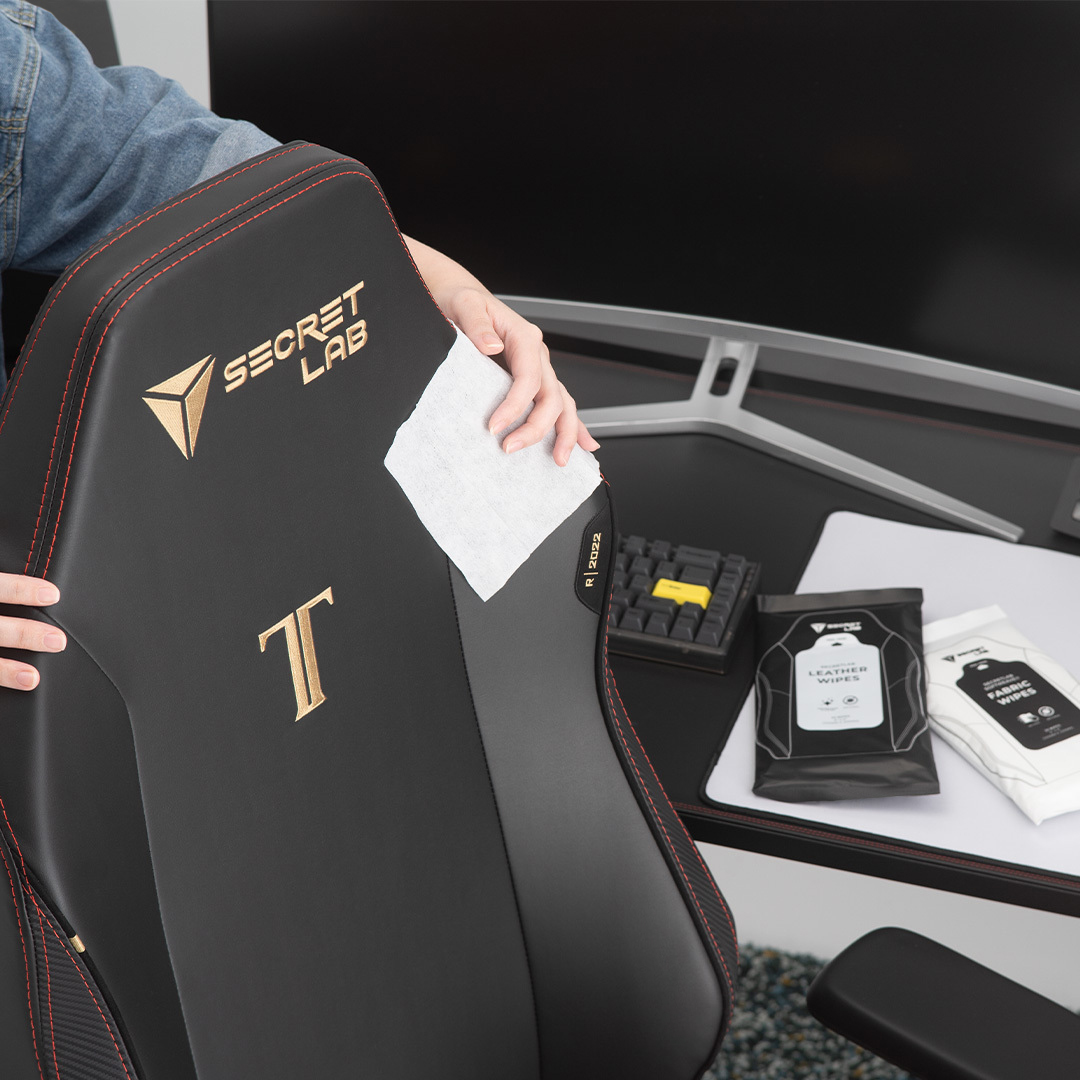 When it comes to extending the lifespan of your Secretlab gaming chair, regular maintenance and care will go a long way.
As with any other furniture that gets regular, heavy use, your gaming seat can quickly become a hotbed of dust and allergens — that's why it's important to clean it on a regular basis. The good news is that proper maintenance doesn't actually require a lot of time. In fact, it can take as little as 15 minutes to freshen up your gaming chair and keep it looking as good as it feels for a long time.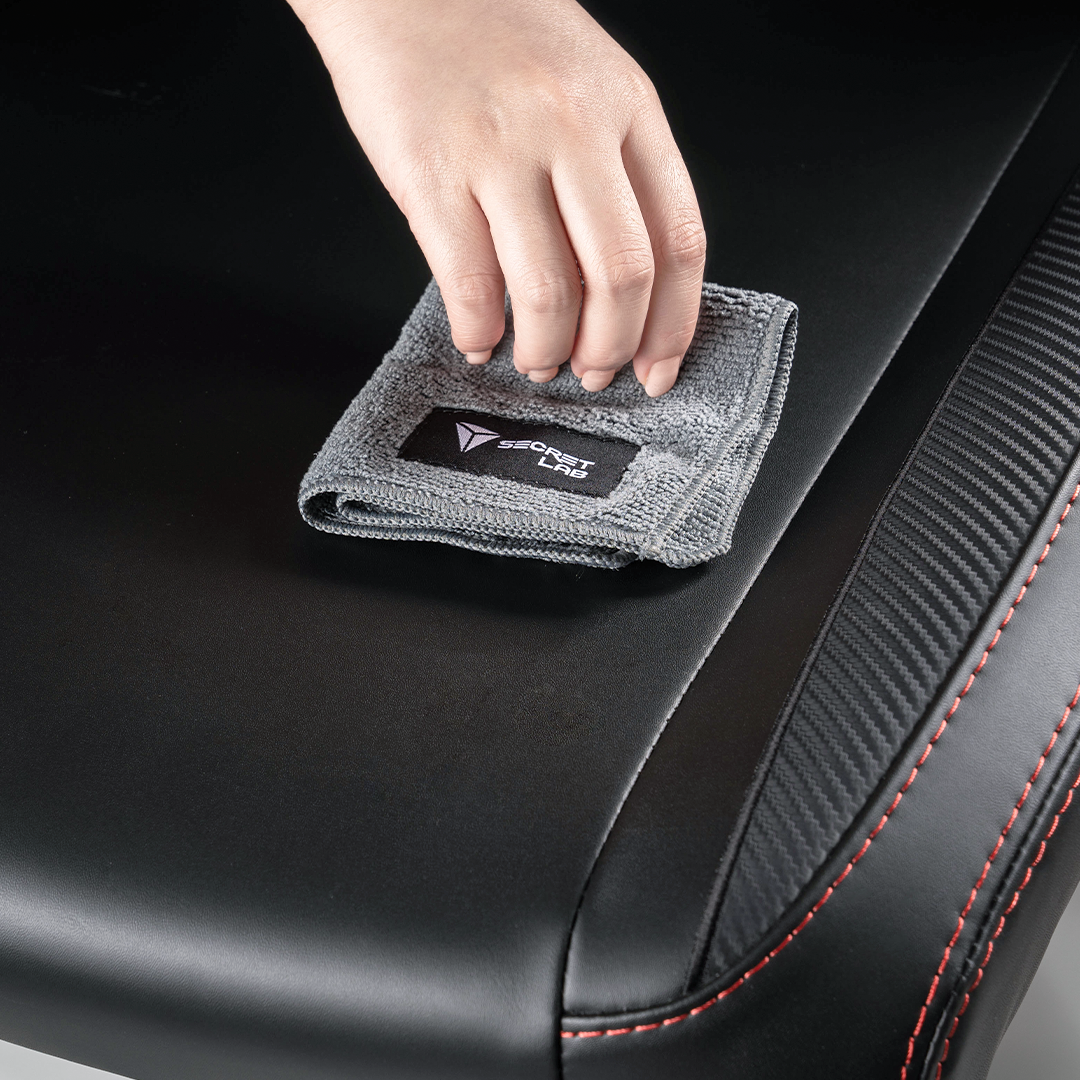 1. DUST REGULARLY
Under normal usage conditions, regular dusting is all that is necessary to clean your gaming chair. Remove dust by brushing your gaming seat with a dry cloth or use a vacuum with the appropriate attachments, before wiping it clean with a microfiber cloth. From the top of the chair to the casters, thoroughly remove any dust, lint, hair, or other debris. If there are spaces that are hard to reach with your vacuum, you can use a duster or a can of compressed air to clear out those tight areas.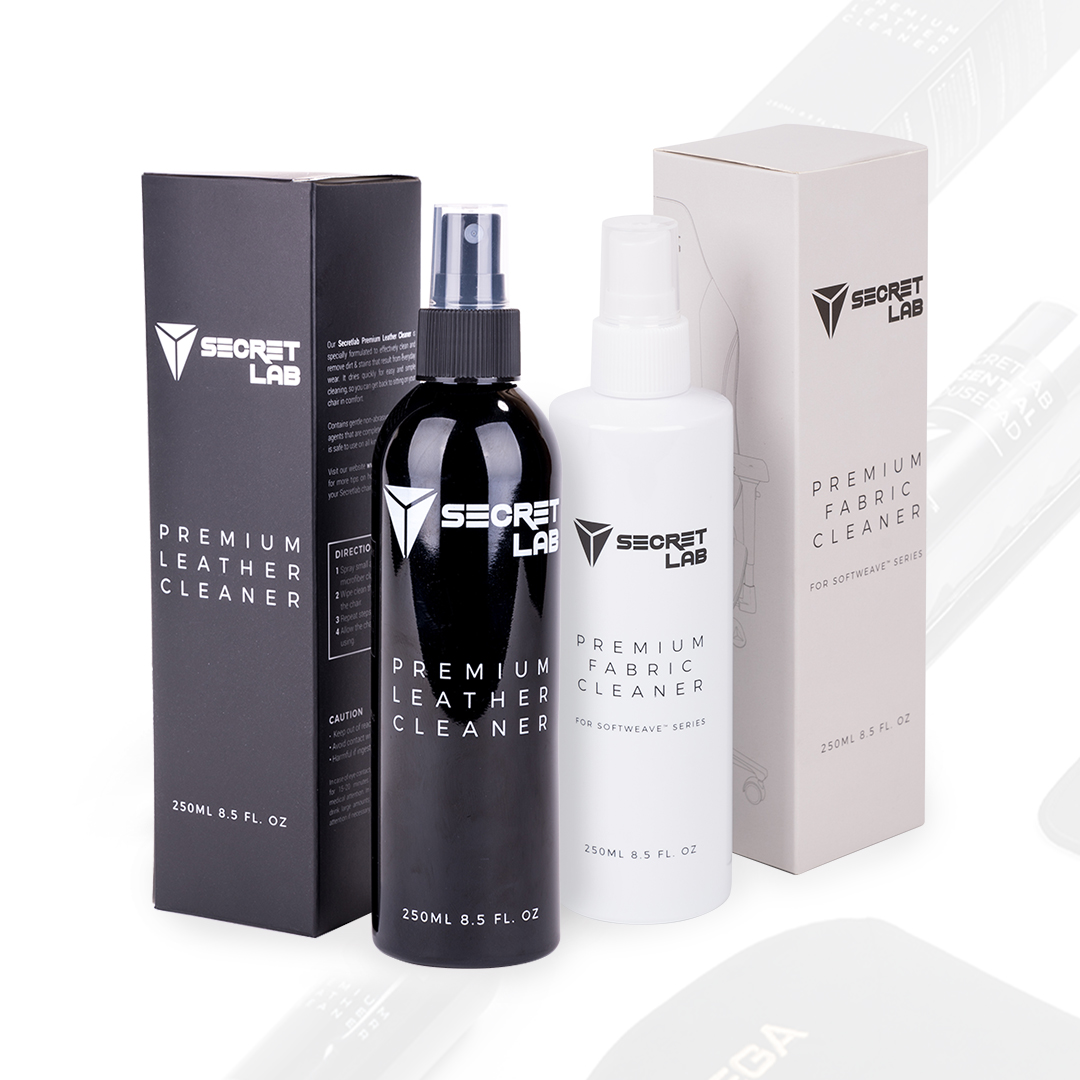 2. DON'T USE HARSH CLEANERS
For deeper cleaning or stain removal, avoid using harsh cleaning solvents as the chemicals could do more damage to your gaming chairs in the long run. To prevent spills from turning into stains, blot them immediately with water or a mild water-and-soap solution.
It is also recommended that you use a cleaner made specifically for the material of your gaming seat. Consider investing in a specialized upholstery cleaner, like the Secretlab Premium Fabric Cleaner or Secretlab Premium Leather Cleaner. Made with non-abrasive cleaning agents, these water-based solutions are guaranteed to be safe and gentle for your Secretlab gaming chair.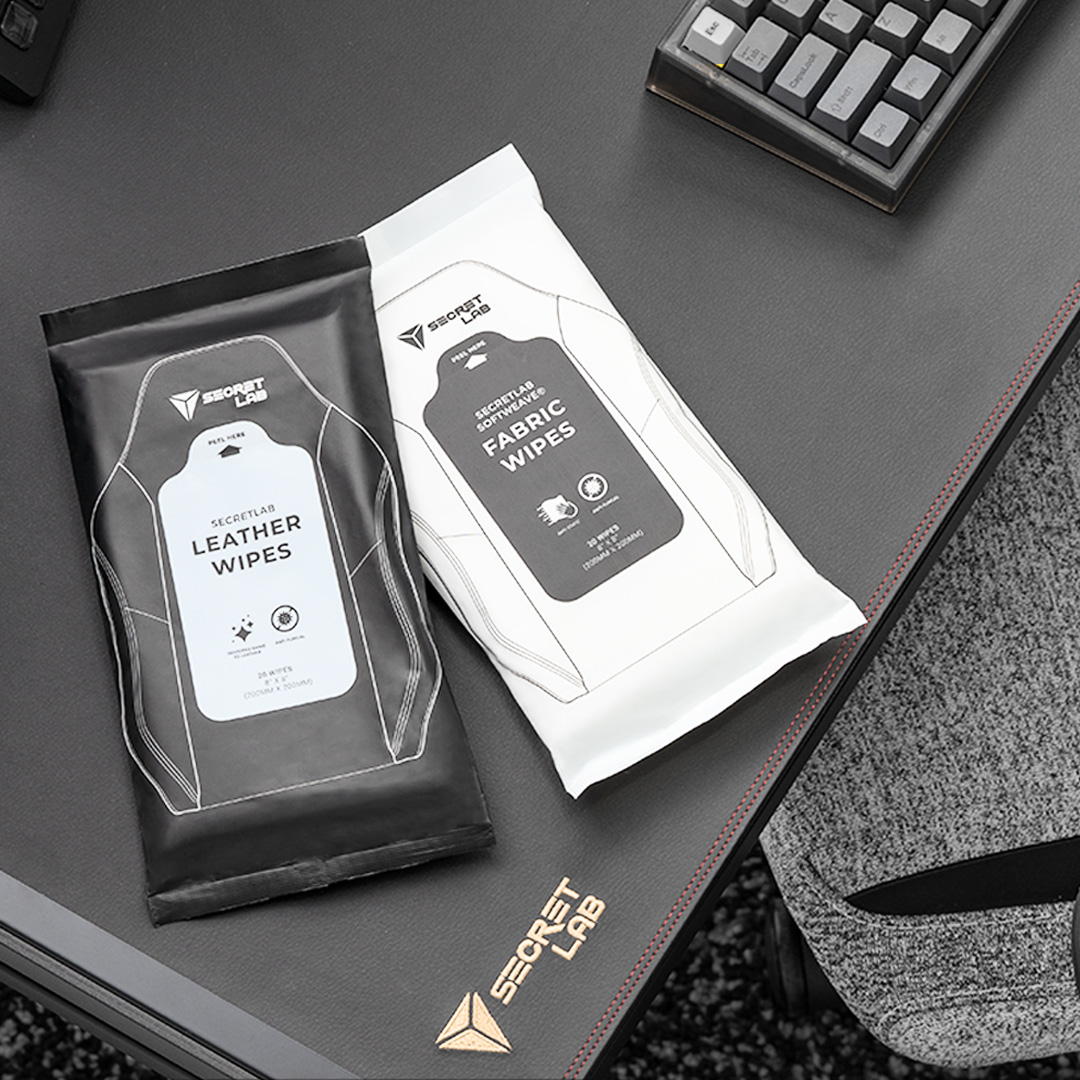 3. STOCK UP ON UPHOLSTERY WIPES
We get it — things can get messy, quick. Upholstery wipes are ideal for quick clean-up jobs that require immediate action. Conveniently-packed for hassle-free cleaning, always keep one within reach to make quick work of dirt and stains. Use them alone, or pair them with our upholstery cleaners for the most thorough, effective cleaning. Specially formulated for Secretlab leatherette, fabric and NAPA leather, try our Secretlab Leather Wipes or Secretlab SoftWeave® Fabric Wipes for one-step, fuss-free cleaning.
Check out our Aftercare Guide for more tips on how to clean and maintain your Secretlab gaming chair.