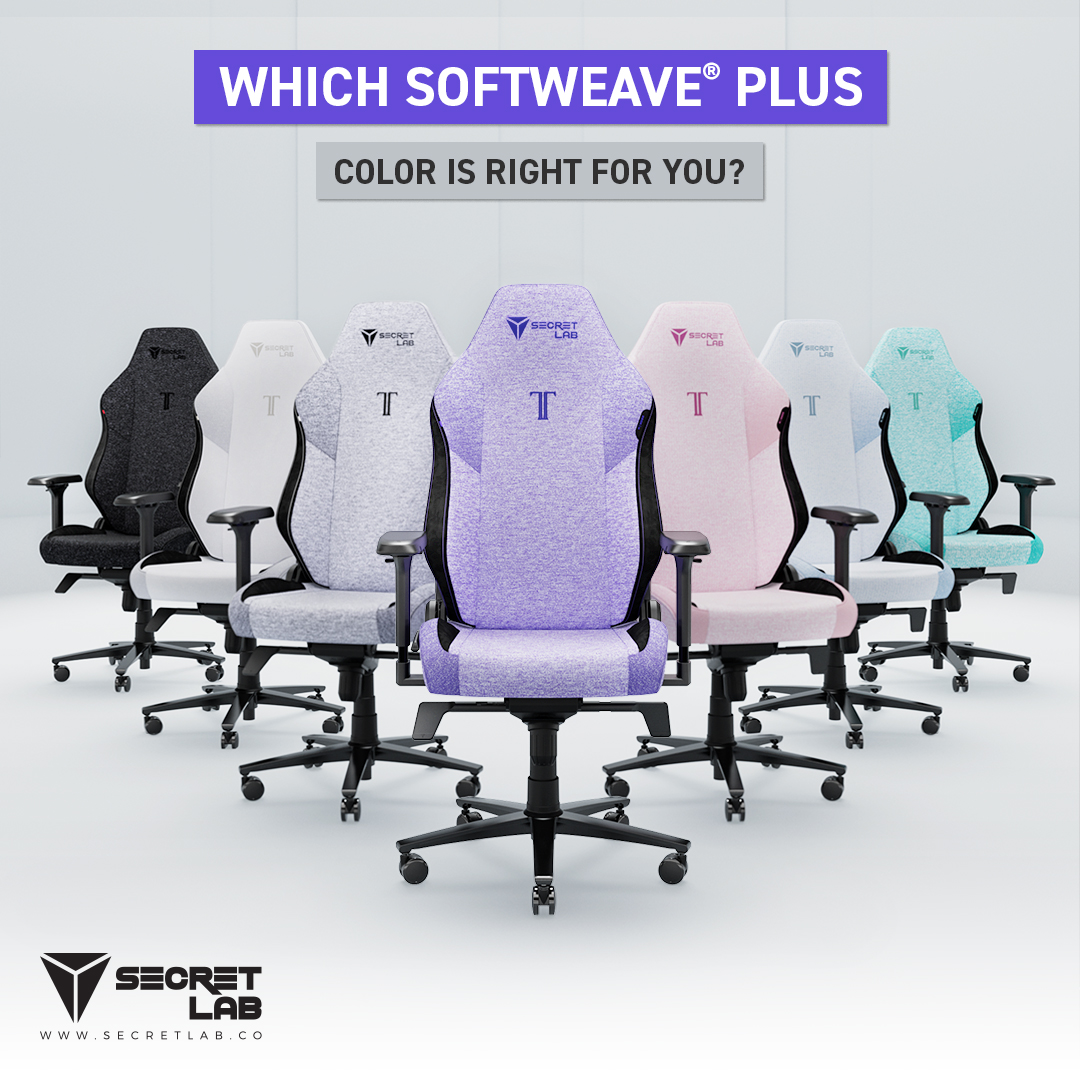 Make room for color. Get a gaming chair that brings a big dose of personality to your everyday.
Whether you're a gamer or a professional, a supportive computer chair is paramount to a good day's work. But the way your setup looks matters too. Some researchers have theorized that color can influence how you feel, where soothing tones like blue and green may have a calming and relaxing effect on your mood.

But that aside, it's difficult to deny the sheer pleasure of sitting at a setup done right. With the pandemic radically changing how we work and play, many of us are spending more time at home than ever. Choosing the right gaming chair can bring a unique expression of style to your setup — if you're thinking of adding some color to your workspace, read on for some ideas and insights.
Soda Purple
Fresh, invigorating and fun. Soda Purple is the latest colorway to join the Secretlab SoftWeave® Plus lineup. Your gaming chair outfitted in this energizing hue is exactly the pick-me-up you need. Revitalize any space with this inspiring shade and stay refreshed even after long hours of work or play.

Cookies & Cream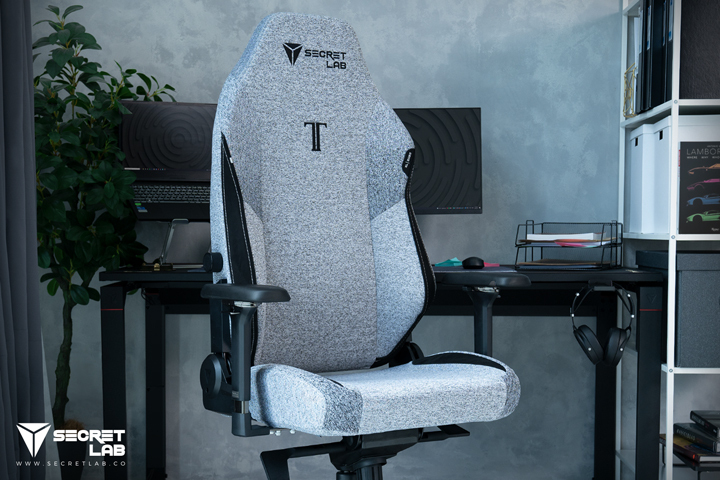 Upholstered in gray and black suede accents, the Secretlab SoftWeave® Plus Cookies & Cream gaming chair is modern and tasteful. It exudes a cool, contemporary vibe, and its neutral hues give it a timeless appeal. Best paired with whites, blacks, and grays for a setup that looks effortlessly put together.
BLACK³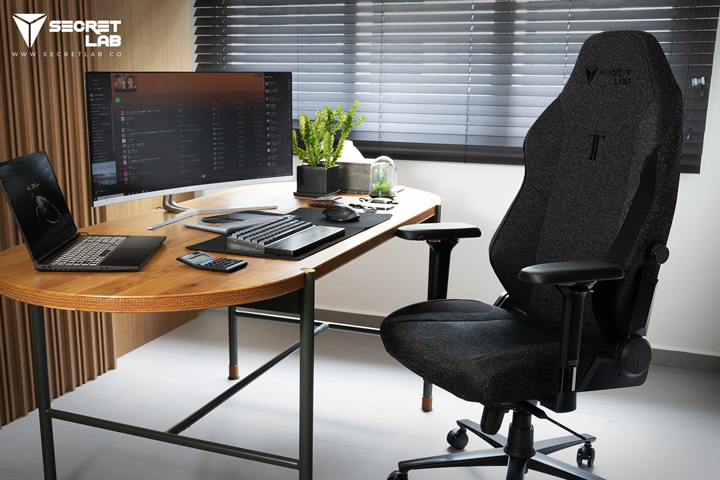 Sleek, stealthy, and ready for action — our most versatile style to date. The Secretlab SoftWeave® Plus BLACK³ gaming chair is a perennial favorite that adds a decidedly dapper feel to your workspace. If you favor an industrial-inspired aesthetic, it's the perfect complement to wood elements, metal fixtures, and exposed brick. A tri-colored weave adds unexpected detail to a classic that never goes out of style. 

Plush Pink and Frost Blue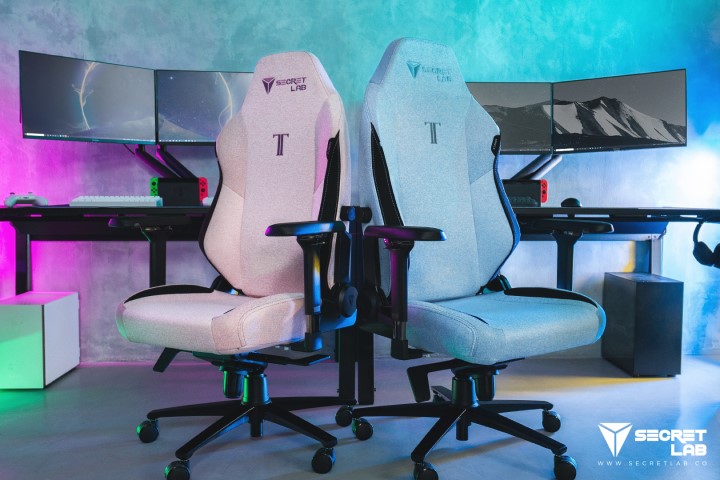 A blush pink that'll have you absolutely smitten. The soft hue on the Secretlab SoftWeave® Plus Plush Pink gaming chair offers a cozy, inviting appeal to any space. Make it pop with synchronized RGB lighting for a bold statement.
Or add some tranquility to your setup with the Secretlab SoftWeave® Plus Frost Blue. A cool, soothing hue that recalls the pale blue of glacial ice — it'll remind you to slow down and take a breath.

Mint Green
Showcase your fun side with the Secretlab SoftWeave® Plus Mint Green gaming chair. Freshen up your room with a joyful pop of color — a prime choice for those who dare to stand out.

Arctic White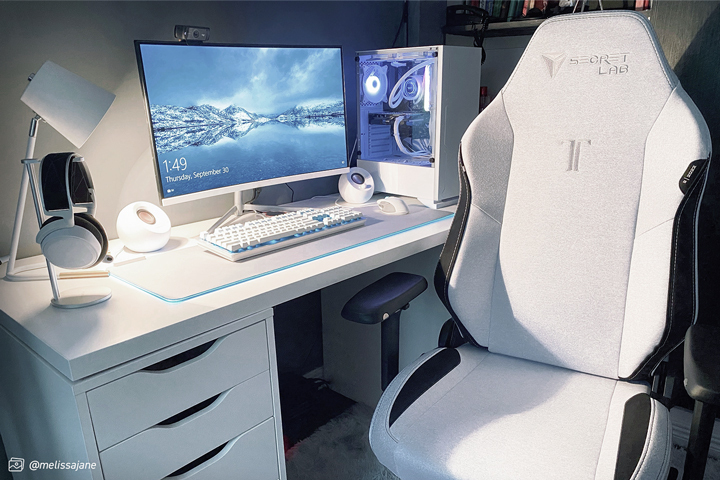 Crisp and clean. With a speckled off-white weave and matching stitching, the Secretlab SoftWeave® Plus Arctic White gaming chair pairs effortlessly with other shades of white. The perfect fit for those who favor a blank canvas.

Discover the SoftWeave® Plus collection here.