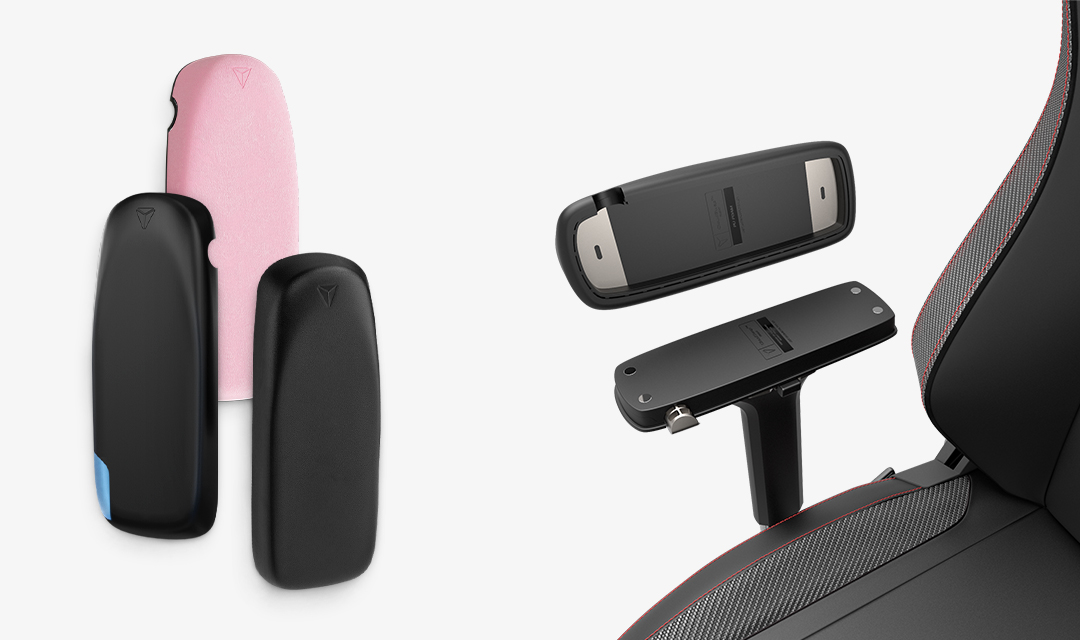 Explore new possibilities with the Secretlab TITAN Evo 2022 gaming chair.
Whether you're gaming or putting the hours into work, the right gaming chair armrests play an integral role in shaping your posture and completing the ergonomic experience of your gaming chair. You've probably never thought about your wrists and elbow joints the way we do, but that's why our gaming chairs are critically acclaimed the world over.
Just like how Secretlab chairs adapt to your natural movement throughout the day, and deliver optimal support no matter how you sit, our Ergonomics Advisory Board shares that a gaming chair with adjustable armrests ensure your wrists and elbows are at an ideal angle when working or gaming. Proper armrest support also prevents shoulder shrugging, which causes tension across your neck and shoulders after prolonged hours of sitting.
Take comfort up a notch and choose your preferred gaming chair armrest top with the Secretlab TITAN Evo 2022. The award-winning gaming chair currently offers three hot-swappable armrest tops in different materials to tailor to the individual's comfort preference.
Want to find out the difference between all the gaming chair armrest top options? Read on to learn more. Do note that all gaming chair armrests mentioned in this article are only compatible with the Secretlab TITAN Evo 2022.
Enjoy an essential experience with your base PU gaming chair armrests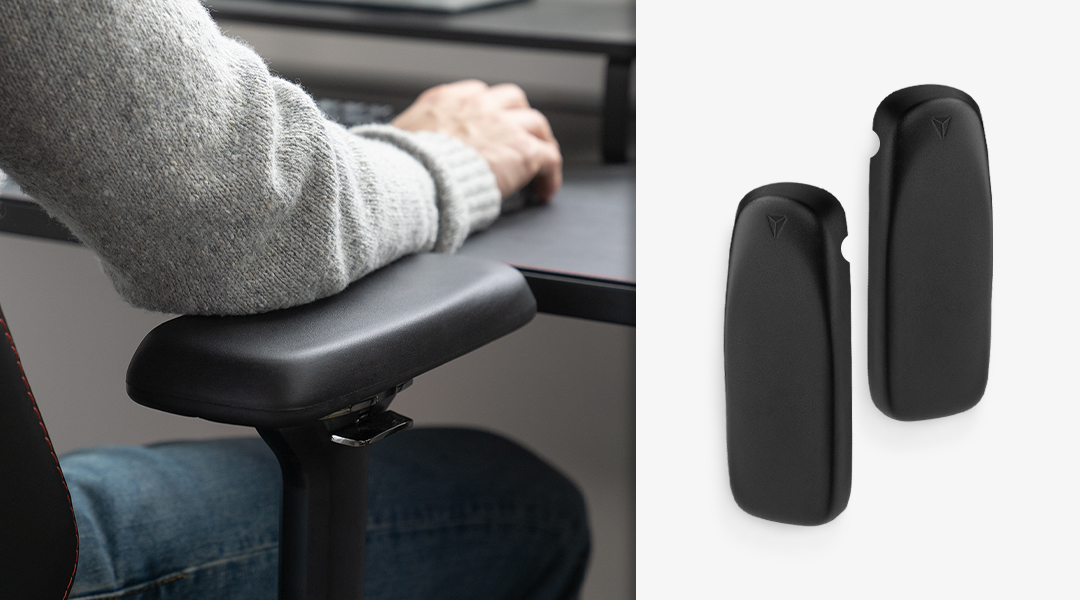 Every Secretlab TITAN Evo 2022 chair comes with firm, cushioned PU leather padding. For everyday work or game, these gaming chair armrests provide agreeable comfort that alleviate pressure off your wrists and elbows — keeping you perfectly supported for office work, a casual game night, or when binge-watching your favorite shows.
Shop Secretlab TITAN Evo 2022 here.
Stay cool and collected with the Secretlab Technogel Armrest Top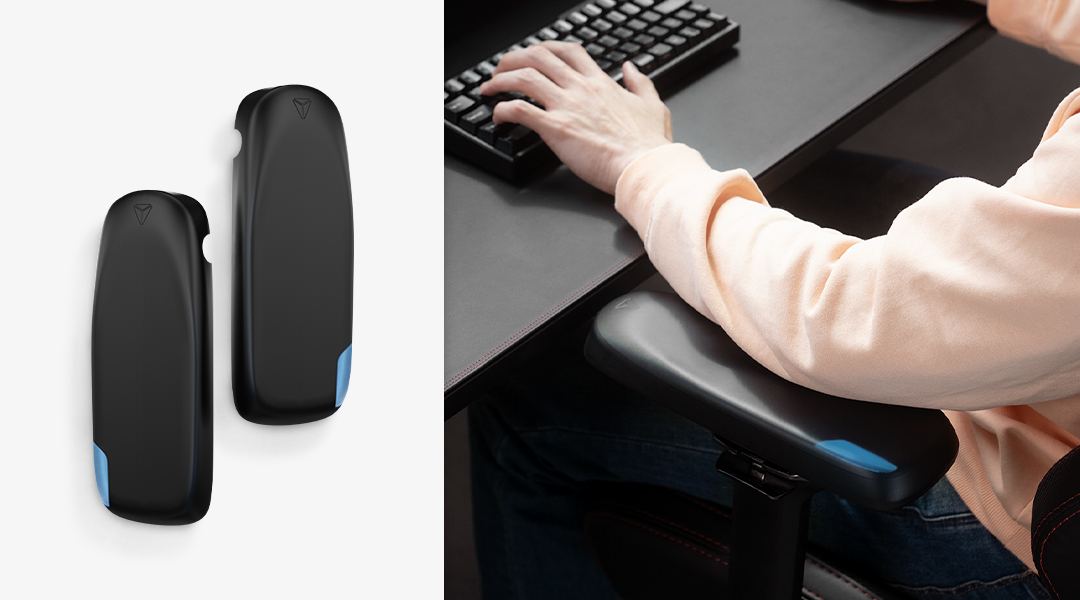 Infused with proprietary German-made cooling memory gel — the same high quality gel used in hospitals and industrial applications — the Secretlab Technogel Armrest Top is designed for the most demanding users. Slightly softer to the touch than our base PU armrest tops, these cooling gel-filled gaming chair armrest tops conform to your wrists and elbows for even weight distribution and ergonomic support, while keeping the underside of your forearms cool all day.
The Secretlab Technogel Armrest Top is the go-to choice for pro-grade esports athletes, global esports tournaments, and other industry professionals who put out their best performances every single day — so you can be assured of the same match-winning comfort right where you are.
Shop Secretlab Technogel Armrest Top.
Sink into the plushest experience with the Secretlab PlushCell™ Armrest Top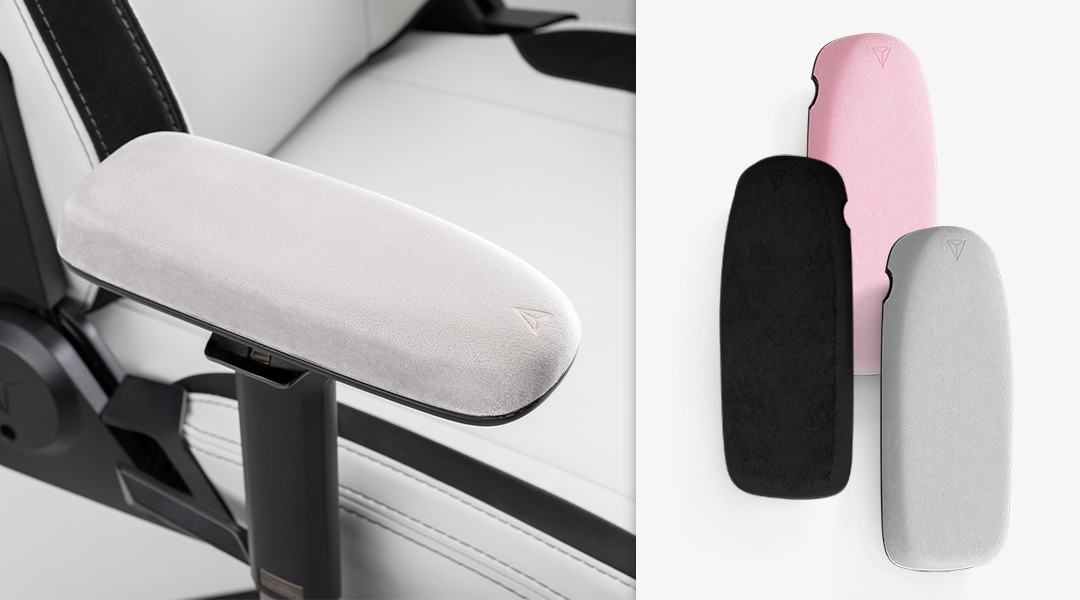 Our softest armrest top to date. The Secretlab PlushCell™ Armrest Top serves up 100% high-density, visco-elastic foam wrapped in a cozy layer of smooth velour — the same material that's used in the much-loved Secretlab Magnetic Memory Foam Head Pillow found on our gaming chairs.
With microscopic memory pockets in the fabrication of its premium foam, these ultra-soft gaming chair armrest tops deliver extra cushioned support that are a dream to sink your wrists and elbows into. Highly recommended for anyone looking to add a smooth, luxurious touch to their gaming chair. Bonus: These plush gaming chair armrest tops come in three colors to style your Secretlab TITAN Evo 2022 gaming chair. 
Shop Secretlab PlushCell™ Armrest Top in Black, Silver, or Pink.
At a glance
Default PU Armrests
Secretlab Technogel Armrest Top
Secretlab PlushCell™ Armrest Top
CloudSwap™ Compatible
✔
✔
✔
Interior
Dense memory foam that provides support and long-lasting
durability.
Infused with proprietary German-made memory gel for even weight distribution and support.
100% high-density, visco-elastic foam for enhanced support and pressure relief.
Exterior
PU leather
PU leather
Smooth velour
Colorway
Black
Black
Black, Silver, Pink
Which should you get?
Made for casual users or gamers. Comes with every Secretlab TITAN Evo 2022.
Made for pros who require uncompromising performance and cooling comfort.
Made for those who enjoy ultra soft and supportive comfort, and the ability to customize the look of their armrests.
Price
–
US$99
US$79
No matter which gaming chair armrest top you choose, installing one is incredibly easy with CloudSwap™ Technology: The world's first magnetic armrest replacement system on a gaming chair. Just click off your current armrest tops and snap on your new chosen pair — magnetic attachments guarantee perfect alignment every time.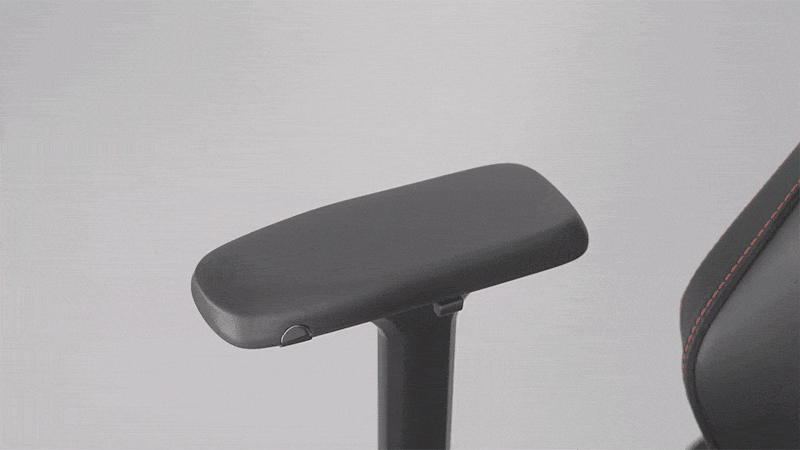 You're now ready to enjoy your chosen armrest top, complete with full-metal 4D armrests that enable easy, smooth, and precise adjustments on the fly. Go forth and make yours a CloudSwap™.