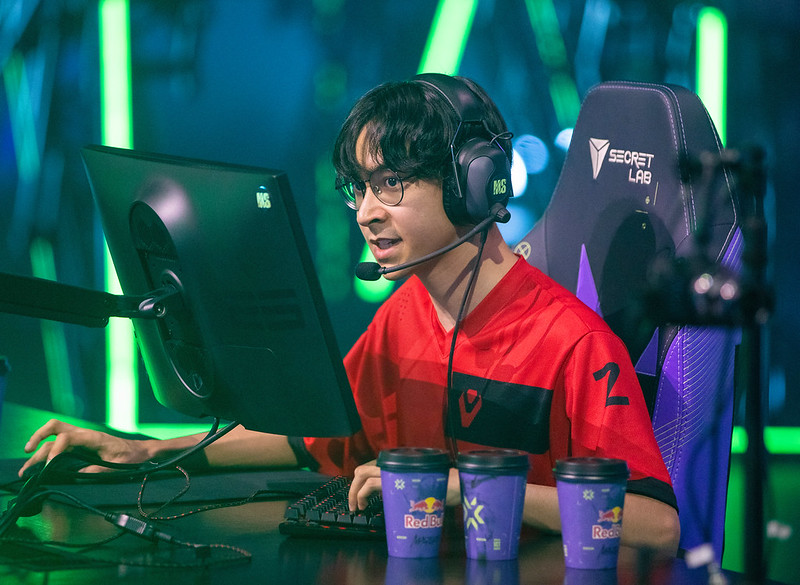 We speak to TenZ to find out his top picks for his ideal gaming setup.
Few people understand how your setup affects your game better than Tyson "TenZ" Ngo. As one of the world's best VALORANT players, he knows how the gear you choose can make or break your game.
Of course, when you spend upward of 12 hours a day streaming and training for the pro stage, the gaming seat you pick matters. It should support you in a healthy posture, while still being dynamic enough to adapt to your unique preferences. "I've tried many different kinds of chairs – from premium mesh office chairs to gaming ones – looking for a chair that can be adjusted to fit me just right. I've used Secretlab chairs at home for a while now but also at multiple tournaments, and they're incredible," TenZ says.
TenZ had his first introduction to Secretlab when he was with Cloud9, and now as the star duelist in Sentinels, Secretlab remains his personal gaming chair of choice for the grind.
"I'm glad we used them at tournaments during the VALORANT Champions Tour. It's pretty cool that you can customize so many parts of it. At the same time, it's so comfortable that you can game, work or nap for several hours straight," TenZ tells us.
A good chair doesn't function alone, and a complementary gaming desk sets the foundation for any professional gamer. TenZ names the Secretlab MAGNUS metal desk as his top choice, and picks Xtrfy for his preferred keyboard and headset — citing their quality and performance.
"The Secretlab chair and MAGNUS desk work seamlessly together. I can slide my chair right under the desk and bring my armrests up so my hands and wrists are levelled at all times. The desk is also deep enough for me to move my arm properly in game. This is important because I tend to play with my keyboard at an angle," TenZ quips.
"The desk also has its own magnetic cable management system so everything's organized. There are cable magnets to keep wires in place, and a secret compartment on the back to make cable management easy. The ability to hide away wires and run them down the desk legs makes my setup look really sleek, with way less work."
At Secretlab, we engineered the MAGNUS to be the perfect foundation for your dream setup. This means that every detail was carefully considered for maximum performance, bringing together both powerful cable management functionality and style. Constructed entirely from steel and aluminum for ultra durability, the desk is set at a carefully calibrated height of 735mm to allow you to rest your feet flat on the ground in a neutral position, while your elbows remain at a 90 degree angle on the armrests of a Secretlab chair.
From the full-length cable tray that offers generous room for all your loose cords to our proprietary ecosystem of magnetic cable management accessories, the Secretlab MAGNUS makes it easy to get all your tech essentials sorted. Keep your space clutter-free, so you have the freedom to make your play at the highest level, just like TenZ.
Shop what TenZ uses here: Secretlab TITAN Evo in Stealth, Secretlab MAGNUS Metal Desk and Secretlab Cable Management Bundle (Stealth).