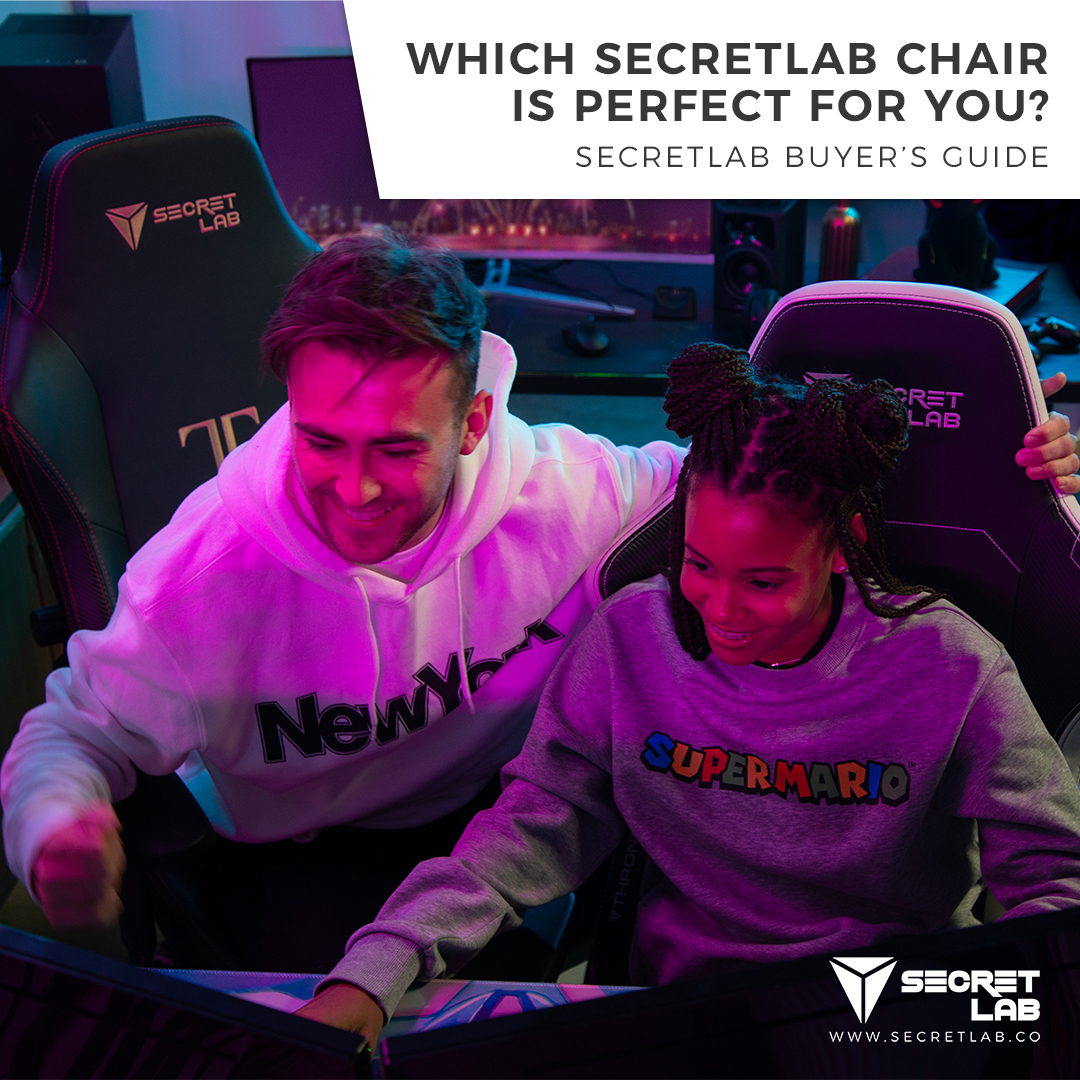 When you get a Secretlab chair, you're investing in the award-winning sitting experience powered by R&D, engineered to keep you comfortably seated and fully supported for hours on end.
Whether it's deciding on the right model and size of your chair,  or choosing from a range of top-of-the-line upholstery options to suit your sitting preference. You're just 4 steps away from your dream chair: 
1. Find the right fit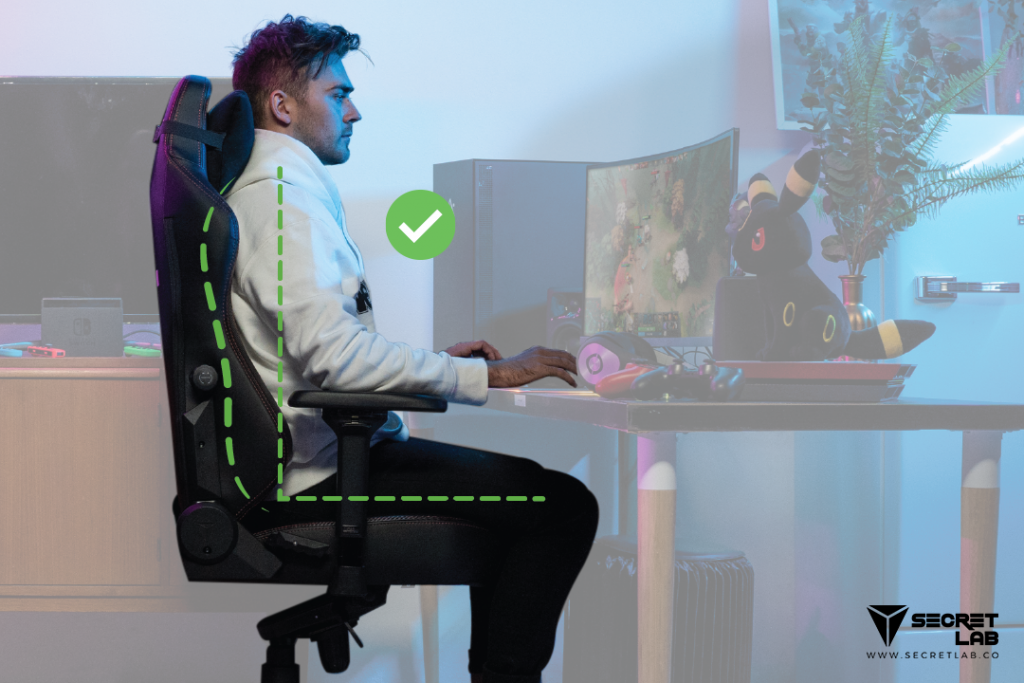 It's crucial to find the right chair that fits your height and build—there isn't one size that fits all. This makes all the difference between comfortably enjoying those long hours of gaming, and constantly squirming and adjusting your posture in your seat in desperate hope of finding the perfect sitting position. 
With a chair that properly caters to your build, you are crucially able to plant your feet flat on the floor while seated—enabling better blood circulation in your legs. A backrest fitting to your height also ensures proper support while taking pressure off your neck and shoulders. These play a vital part for your sitting health, especially so over those long hours of work and play. 
That is why each Secretlab model has been engineered to cater to a range of heights and builds:
Model

Secretlab OMEGA

Secretlab TITAN

Secretlab TITAN XL

Height range

160 – 180cm

175 – 200cm

180 – 208cm

Weight range

<110kg

<130kg

100 – 180kg

Seatbase type

 

Snug Fit Seatbase

Levelled Seatbase
(Possible to sit cross-legged)

Levelled Seatbase
(Possible to sit cross-legged)
That said, the range of choices have also taken into account your different sitting preferences. If you prefer a chair with an enveloping, snug fit, you can opt for the Secretlab OMEGA. Alternatively, if you're looking for a roomier seat that will allow you to sit cross-legged, the Secretlab TITAN and Secretlab TITAN XL offers a levelled seatbase allowing you to do just that.
2. Choose your upholstery
To cater to each user's sitting experience—Secretlab chairs come in 3 upholstery options: the Secretlab PRIME™ 2.0 PU leather, SoftWeave™ Fabric and NAPA leather.
PRIME™ 2.0 PU leather

SoftWeave™ Fabric

Breathability

✔✔✔

✔✔✔✔✔

Durability

Rigorously tested to be more resistant to spills and will quickly dry upon wiping

Engineered to keep its form even after extended use, and is more pet-friendly

Feel

Soft, flexible, and smooth

Softer, cozy, and textured

Maintenance

Simply wipe down once-a-week with the

Secretlab Premium Leather Cleaner

Vacuummable, and easily cleaned with most commercial fabric cleaners*





*Spills should be blotted as soon as possible
All upholstery options have undergone the same rigorous, stringent R&D tests and outperformed beyond industry standards—so no matter which you choose, you can sit with the greatest peace of mind in long-lasting comfort.
Secretlab PRIME™ 2.0 PU Leather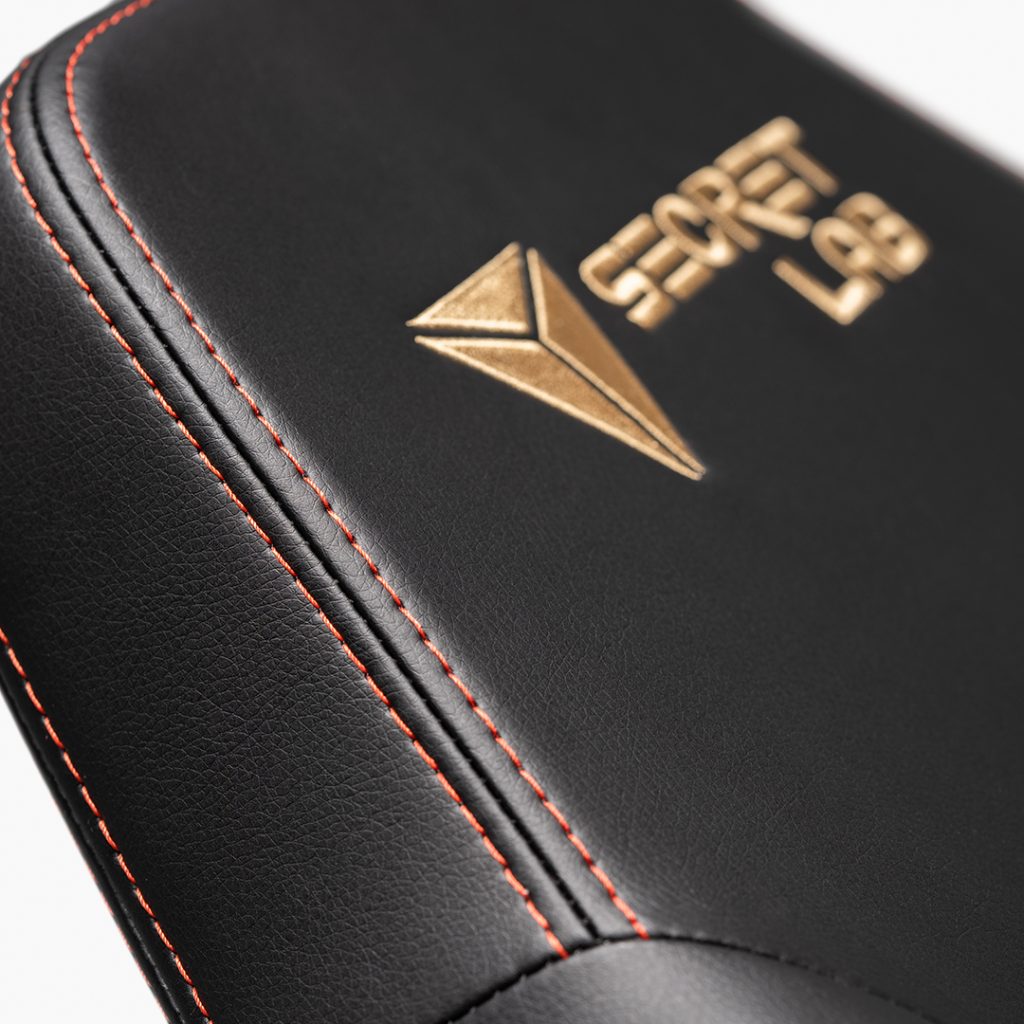 Tested to be 4 times more durable than regular PU leather, the Secretlab PRIME™ 2.0 PU leather greatly exceeds the industry standard for flexing and abrasion resistance—all while retaining the signature plush feel of its award-winning predecessor. That means even more comfortable hours of late night gaming in world-class comfort, and full focus on performing at your peak.
Secretlab SoftWeave™ Fabric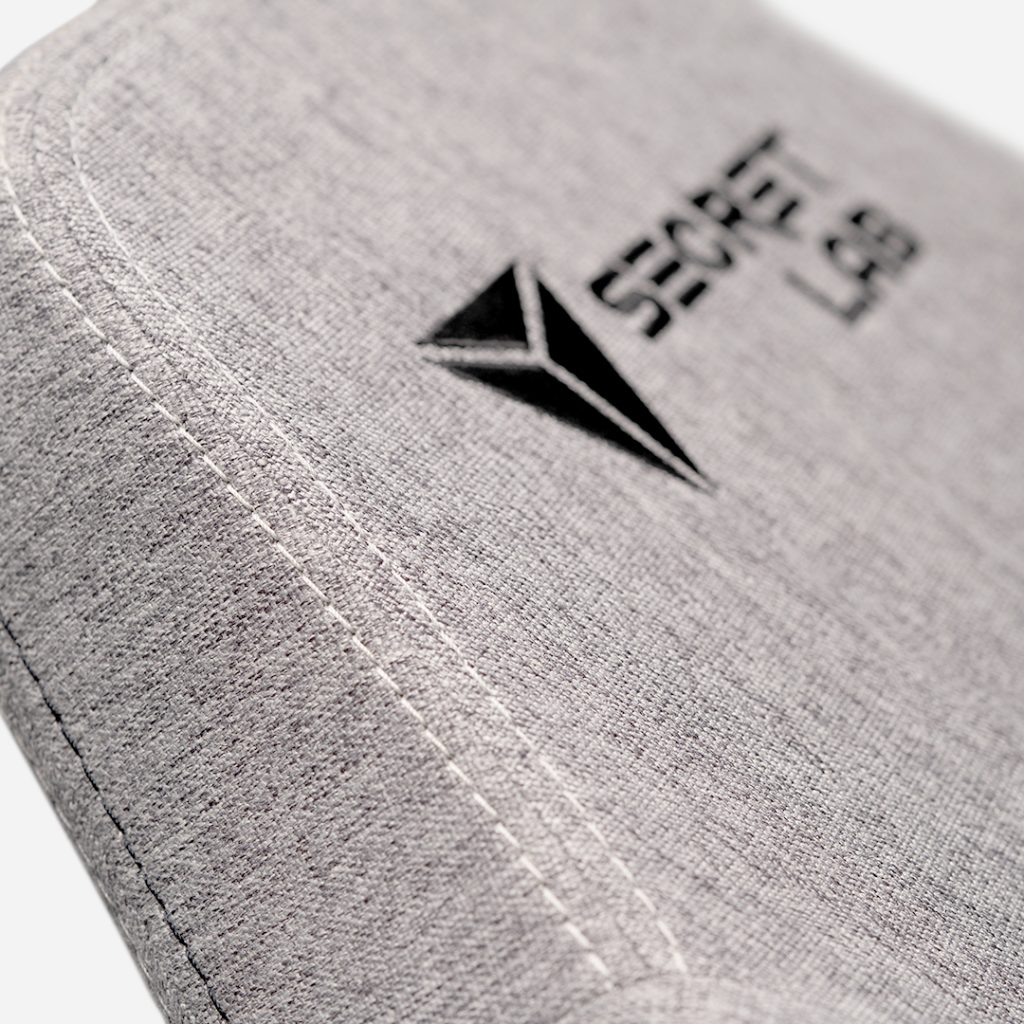 Custom-made from top-of-the-line dense short yarn; woven together and finished with a grinding process to produce a fluffy texture that feels incredibly soft against your skin. The Secretlab SoftWeave™ Fabric is also engineered for  utmost breathability, allowing you to game through days or nights in dream-like comfort.
Secretlab NAPA Series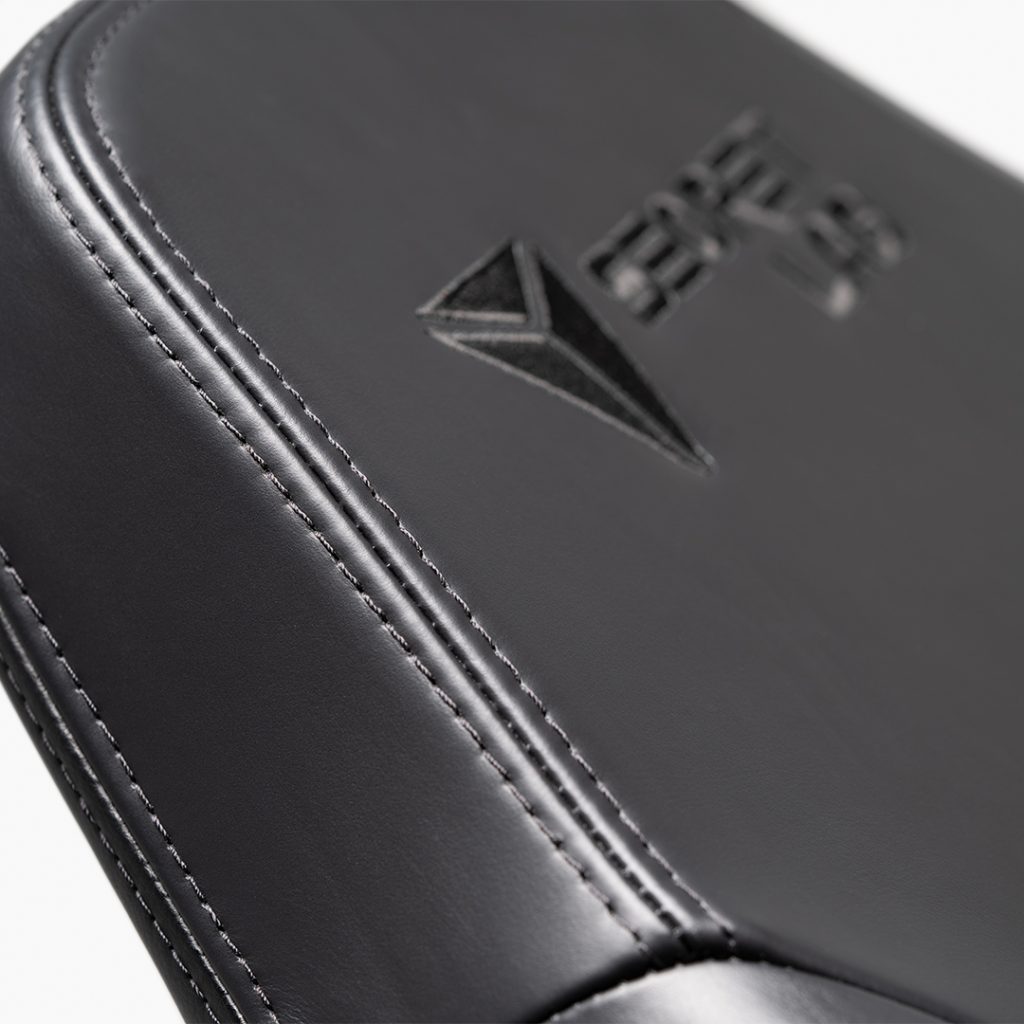 Indulge in an ultra-luxurious sitting experience with the same top-of-the-line Napa leather option preferred by luxury automobiles and boutique bags. The Secretlab Napa leather is exceptionally cool to the touch, buttery-smooth and supple, making it the ultimate upholstery for its class of comfort.
Ultimately, each upholstery is catered to each individual's preference. Regardless of which you pick, your Secretlab chair remains an investment in your long-term comfort and sitting health. As a testament to our belief in and commitment to quality and reliability, every Secretlab 2020 Series gaming seat comes with an extended 5 year warranty*—up from the previous two-year term (which is the industry standard).
* Five (5) years for Secretlab 2020 Chairs properly registered under the 5-year Extended Warranty Program here.
3. Feel extra special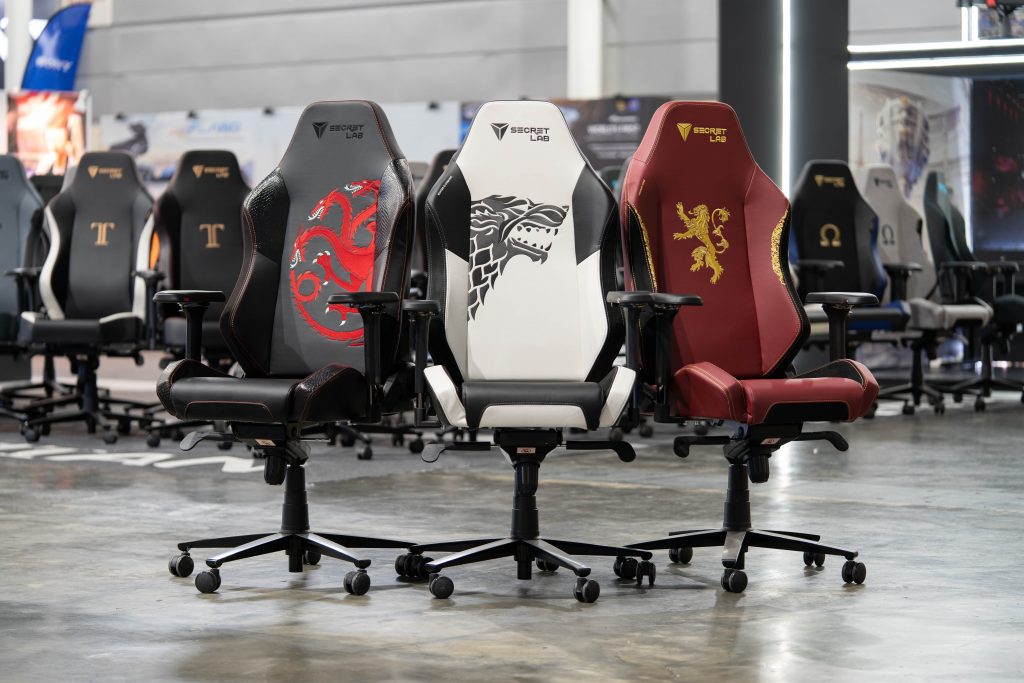 A Dota 2 fanatic. A League of Legends enthusiast. A hardcore Batman or Game of Thrones stan. On top of our signature collection, we've collaborated with the likes of Riot Games, Valve, Warner Bros. and HBO in groundbreaking partnerships special editions so you can indulge in the same award-winning comfort experienced by your favorite esports team or while watching your favorite TV series. 
Spoilt for choice? Check out our Pinterest page for more inspiration.
4. Know what a Secretlab chair can do for you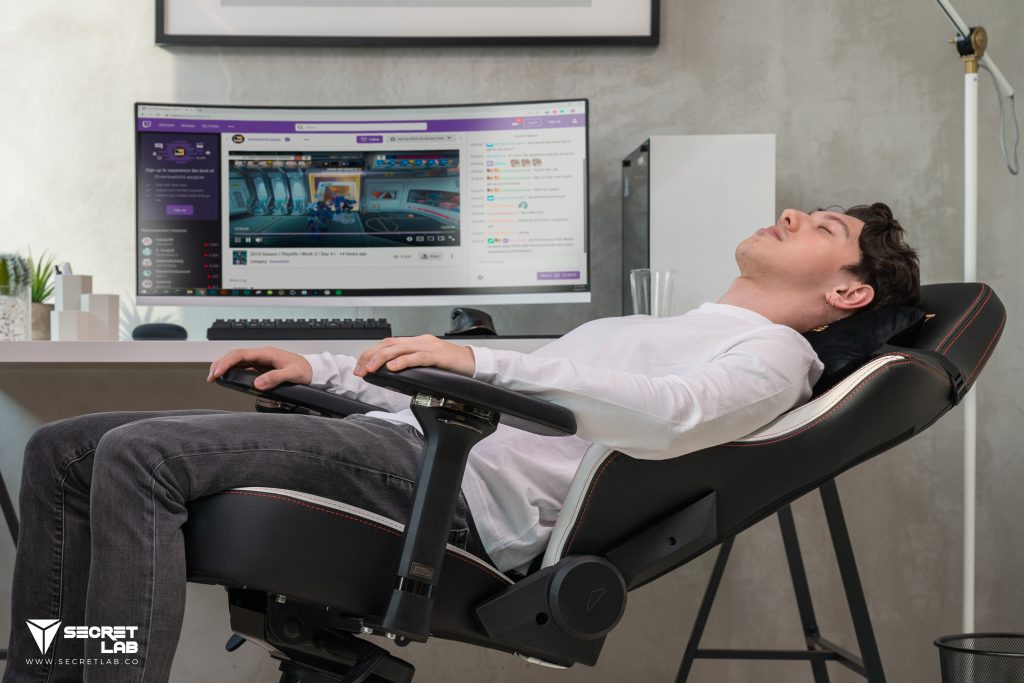 Every Secretlab chair is fully adjustable. Whether you're looking to sit fully upright, or with your seat slightly tilted and leaned back, or with the backrest in full recline, or alternating between these positions throughout the day your Secretlab chair will easily adapt to your needs.
Safeguard your lower back
It is not normal to slouch or find yourself leaning forward in your chair. This could mean your lumbar (lower back) is not well-supported. This is why Secretlab chairs all come with proper lumbar back support to ensure there's never a gap between the natural inward curve of your lower spine and the seat. 
Lumbar support allows you to stay in and maintain a proper sitting posture. If not, the lower spine and large muscles in the lower back will overcompensate in order to support your body's proper curvature and alignment—leading to lower back aches, sores and even pain after an extended period of sitting, particularly in less supportive chairs.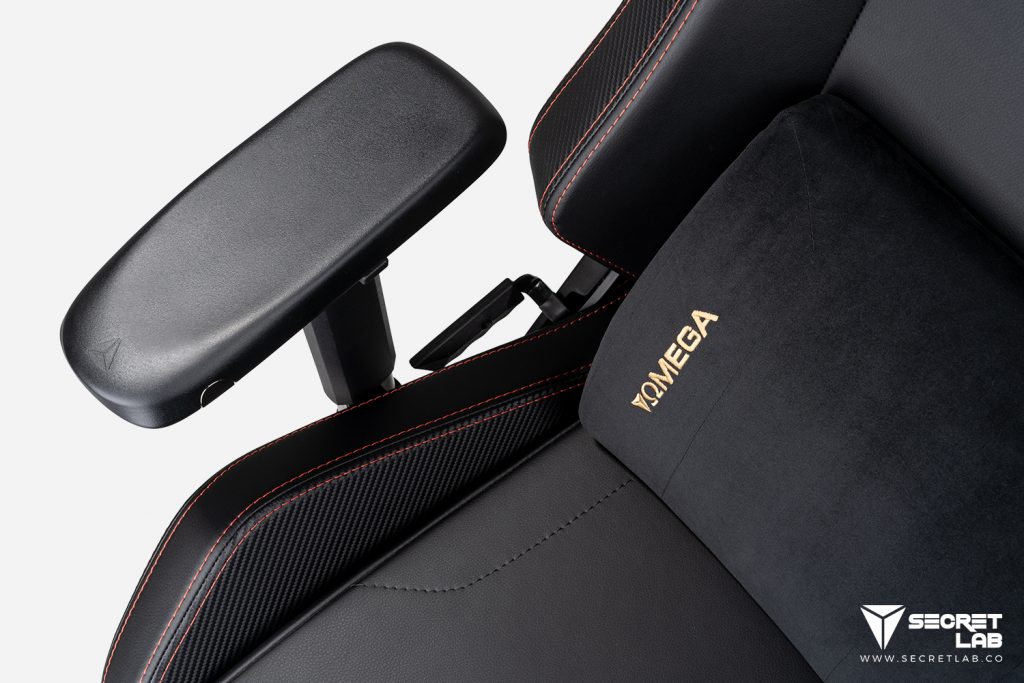 The Secretlab OMEGA comes with the Secretlab Signature Memory Foam Lumbar Pillow. Packed with premium, dense memory foam, it will mold to the shape of your lower back for that perfect balance between cushioning and support.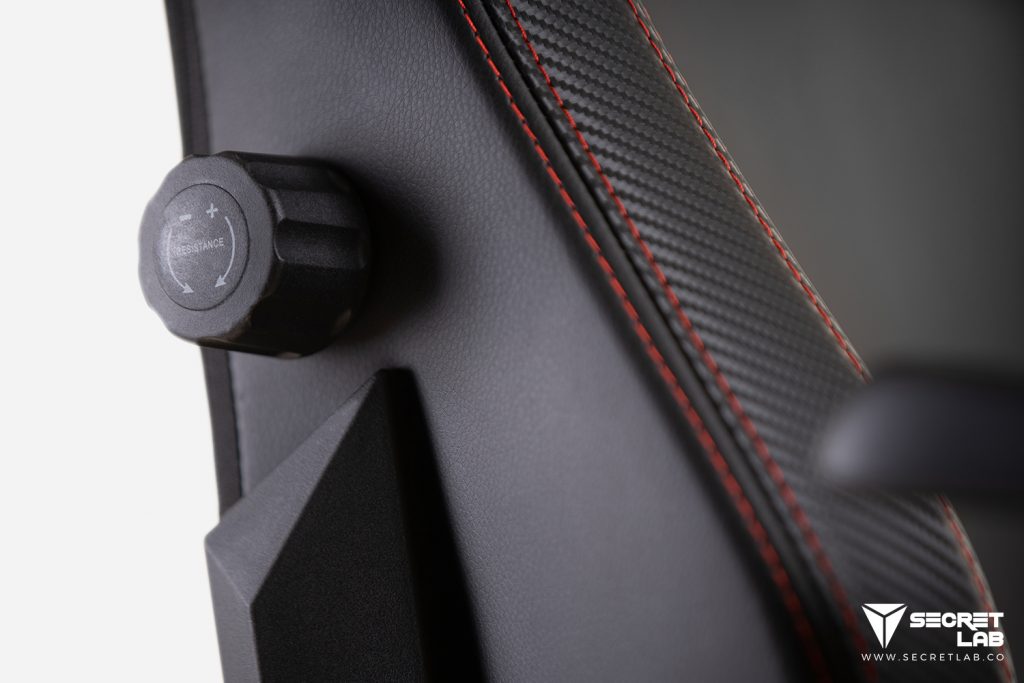 The Secretlab TITAN and Secretlab TITAN XL come with an adjustable lumbar support mechanism built into the backrest of the chair. You can easily adjust the depth by simply turning the knob on the side of the backrest, ensuring you get the desired amount of support for your lower back that's precisely catered for your needs
Invest in a world-class experience now
Your Secretlab experience begins even before you take a seat. With a variety of easy-payment plans, 18/7 customer service, shortened delivery times and aftersales care, rest assured that your world-class Secretlab experience begins even before you take a seat.