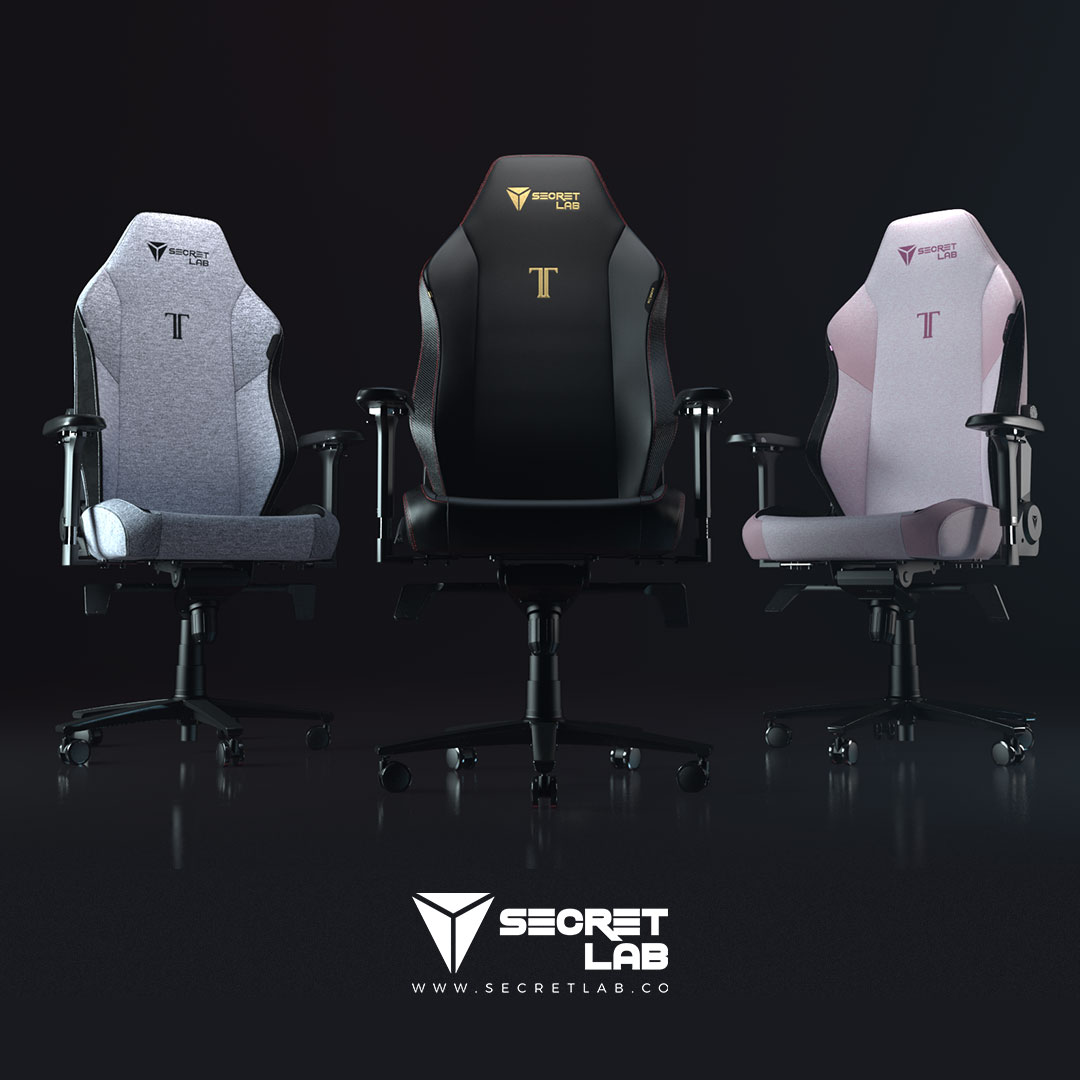 Looking for a new chair but not sure where to start? Let us help.
So you've decided it's time to upgrade your chair. Selecting a new gaming seat for your setup can be a daunting task — you'll be looking for a chair that meets all your requirements in terms of size, materials, design, and more.
Above all, a chair is an investment that you don't want to replace every couple of years. To help you make the right decision, we'll walk you through our various sizes, upholstery, Special Edition models and everything else you need to know about our gaming chairs.
What's your size?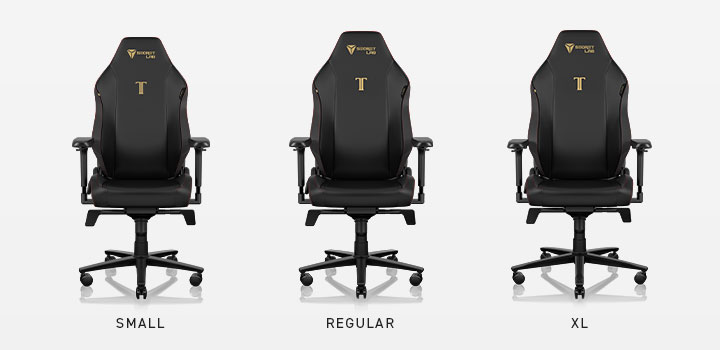 Everyone's built differently, so our gaming seats are as well. The Secretlab TITAN Evo comes in three sizes — Small, Regular and XL. Each size is tailored to fit a different height and weight range for optimal support, no matter your build.
Our engineers tweaked the dimensions independently on each size, utilizing extensive ergonomic data drawn from years of research. Everything from the angle of the side wings to the slope of the seat has been optimized for gentle strain relief. All you need to do is pick the size that best fits your height and weight.
If you're between sizes, we recommend sizing up for more seating space. If you prefer a snugger fit, feel free to size down.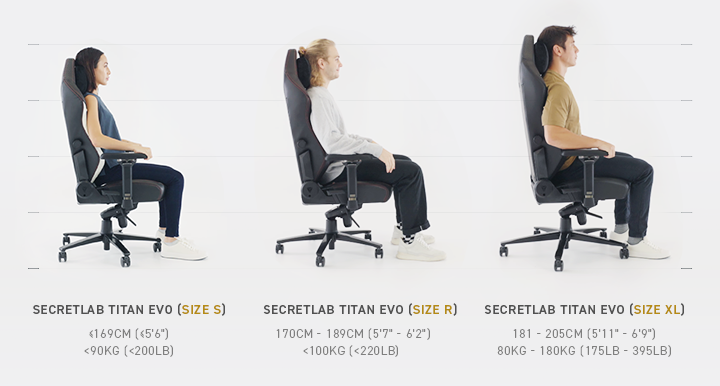 Our streamlined sizing means that all Secretlab TITAN Evo models come equipped with the same advanced features, so you simply have to focus on picking the right size.
Experience the same research-backed design on every size:
Proprietary pebble seat base

Patent-pending 4-way L-ADAPT™ Lumbar Support System

Full-metal 4D armrests with CloudSwap™ tech

Patent-pending Magnetic Memory Foam Head Pillow

NFC anti-counterfeit tag

Patent-pending cold-cure foam

Full-length backrest with 165° of recline

XL PU casters

Up to a 5-year Manufacturer's Extended Warranty
Choose your upholstery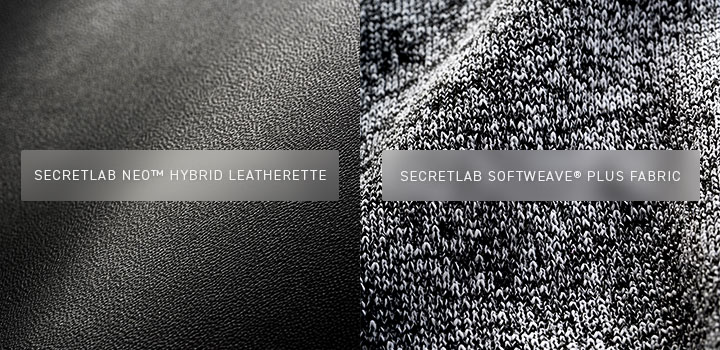 It's important to pick an upholstery that fits your unique needs. That's why the Secretlab TITAN Evo is available in three upholstery options — the brand new Secretlab NEO™ Hybrid Leatherette, the enhanced SoftWeave® Plus Fabric, and genuine NAPA leather.  Yes, the same kind you'd find only in your favorite sports car. Each material is designed with different properties to suit different preferences.
All our upholstery options have been rubbed, stretched and tugged at the seams, so you know they're as durable as they can be. Certified beyond industry standards, every Secretlab upholstery is rigorously tested to perform in the real world and beyond.
Secretlab NEO™ Hybrid Leatherette
Soft, supple, and with a rich glossy luster, our new-generation leatherette is designed to feel incredibly luxurious, akin to NAPA leather. Designed to last for years, it has been put through its paces with up to 3,000,000 cycles on the Martindale Abrasion Test and tested to be 12x more durable than regular PU leather. Liquid-resistant and exceptionally resilient, dirt and stains are also easily removed.
Choose this if you want the feel of real leather at a fraction of the cost. Or if you eat frequently at your desk and need to be able to quickly clean up small accidents. For the most effective stain removal, we recommend using our specially formulated Secretlab Leather Wipes. 
Secretlab SoftWeave® Plus fabric
A high-performance technical fabric inspired by performance footwear. Softer, more breathable, and so much more durable than before, SoftWeave® Plus is crafted for cool comfort, even during the long summer days, or if you're simply right on the equator. A unique structure of interlacing yarn fibers allows for an intricate 3D gradient knit, with detail worked into each and every stitch. When it comes to complex designs and variety, the possibilities are now expanded.
If your local weather forecaster only has hot and humid in their vocabulary, we'd recommend the Secretlab SoftWeave® Plus in a heartbeat.
Secretlab NAPA Series
Our most luxurious upholstery option and the choice of those who are after the unique character of genuine animal hide. Buttery-soft and exceptionally supple, NAPA exudes a timeless appeal for the most discerning.
So you can fully express your taste for the best leathers and style.

What's your color?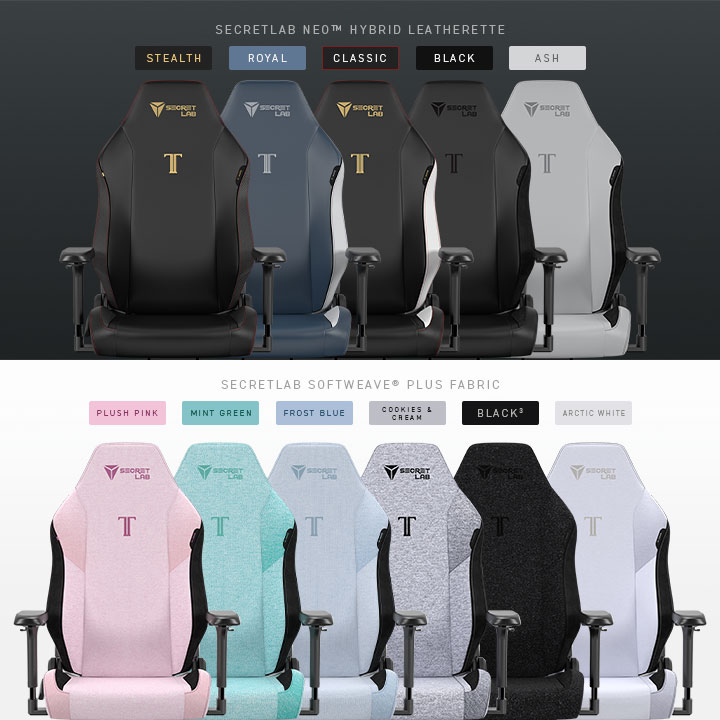 The Secretlab TITAN Evo comes in 11 signature colorways, our widest collection to date. We've kept some of our best-selling colors while introducing new ones, so you can get a gaming chair that matches your personal vibe. From the understated to fun pastel hues, we've got something for you.
Secretlab NEO™ Hybrid Leatherette — Stealth, Royal, Classic, BLACK, Ash

Secretlab SoftWeave Plus fabric — Frost Blue, Mint Green, Plush Pink, BLACK3, Cookies & Cream
Batman, or The Joker?


Main your favorite League of Legends champion in real life. Or outfit your bat cave with your very own Secretlab Dark Knight Edition chair. Together with Riot Games, Warner Bros., HBO, and more, we're bringing all our Special Edition chairs to the Secretlab TITAN Evo. It's time you do you — rep your favorite superhero, villain, or esports team.
Ready to upgrade? Discover our complete collection of award-winning gaming seats today.