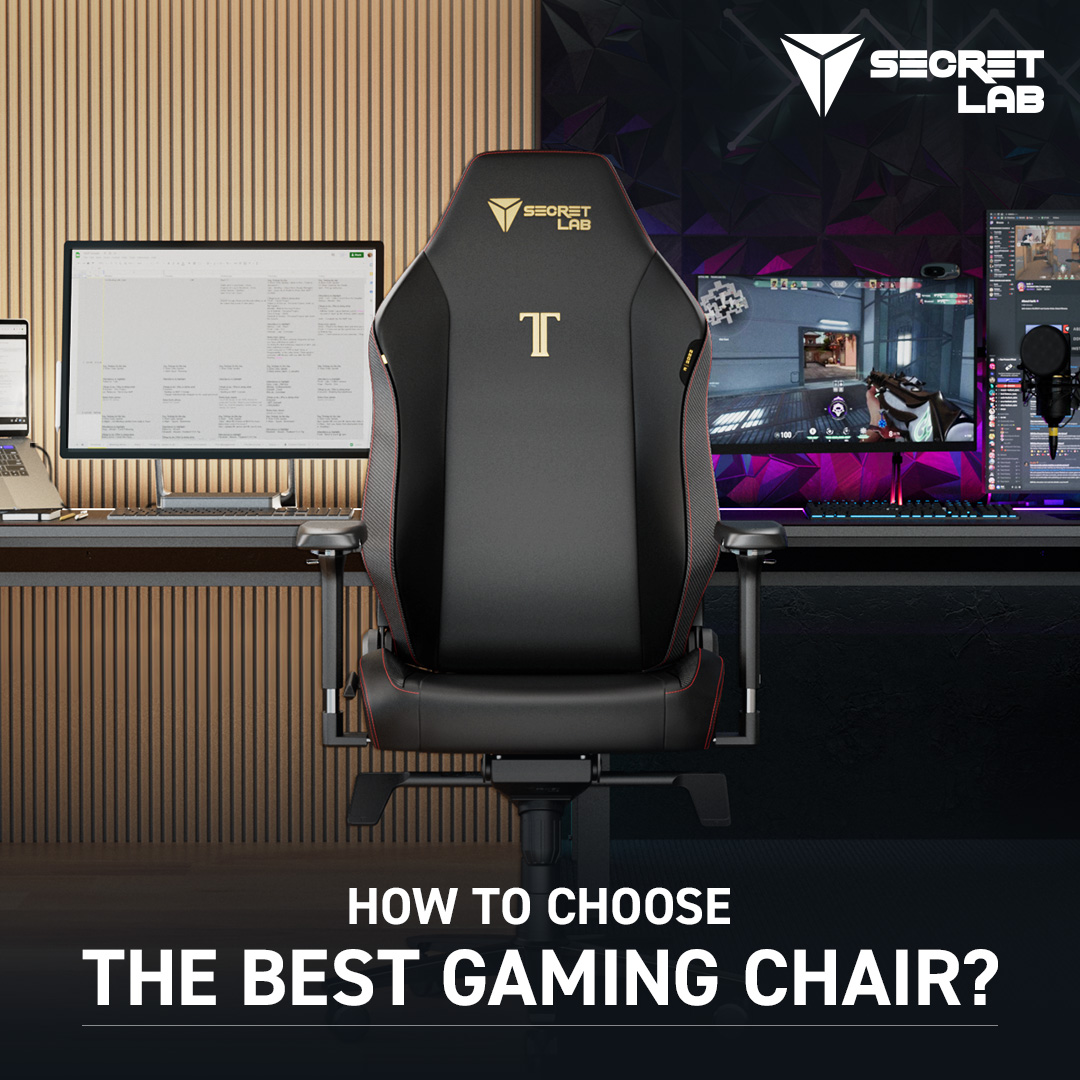 The COVID-19 pandemic has changed our behavior and pushed us towards a more digitalized world where we spend more time sitting in front of our desks for work, play and relaxation. For this reason, it's important to invest time and effort into finding the right chair to support us during the long hours sitting at a desk or in front of a screen. This is where being able to choose the best gaming chair comes into play.
With the goal of supporting esports gamers who require a comfortable solution to play without unnecessary interruptions, many of us have come to realize that the benefits of an amazingly comfortable gaming chair can be enjoyed by everyone. Whether you are spending large amounts of time sitting down in front of a computer or even just watching your favourite shows for hours, doing it on the best gaming chair out there is a no-brainer.

There are plenty of studies that show that sitting on a good chair with ergonomic support helps you avoid the issues that can arise from staying seated for too long. This is where the best gaming chairs out there shine and make your time at the desk or in front of a screen more comfortable and ultimately pain-free. So, the question is, why aren't you looking for the best gaming chair for you, right now?
Well, it could be that you might not know what you should actually consider when choosing the best gaming chairs or if there's a real difference between a gamer chair and a computer chair. To help you make that choice, we have come up with some simple and easy criteria to consider before making your purchase. Let's dive straight into it.
Factors to consider when choosing the best gaming chair
Here are some factors to help you when choosing the best gaming chair to ensure you get the maximum support for your gaming or working needs. One thing that is sometimes overlooked is that the best gaming chair for you should be one that adapts to your needs, because we all require different things from our gaming chair. So whether it is overall morphology, comfort and support or even look and feel, you need to find the best gaming chair that fits your specific needs.
Here are some of the things to look out for when searching for the best chair for gaming.
• Adjustability is crucial in a gamer chair
Every individual has at least two types of sitting postures – relaxed and active. The best gaming chair should provide you with the flexibility to adjust the support to help accommodate your body structure and postures. Most gaming chairs can be assessed based on the adjustability of its armrests, the chair's height, as well as the lumbar and neck support. Additionally, a gaming chair that provides a wider degree of reclination would allow its users to transition easily from an upright posture suitable for working or gaming to a recumbent posture suitable for relaxation.
To help you understand how to choose the best gaming chair for you is to consider each aspect of the chair.
Armrest: In the best gaming chair, armrests should come with the ability to conform to the shape and angle of the user's wrist and elbows. This allows for equal weight distribution along the region, alleviating any related discomforts when sitting for a long period of time.
Adjustable height: Ensure that the gaming chair you choose allows you to adjust the height of the chair for your knees and elbows to be kept at a 90-degree angle while ensuring you maintain the same eye level with the computer screen.
Lumbar and back support: Lastly, for the best support for your back, the lumbar support should sit directly in the middle of your back, where it best matches your spinal curvature. The best gaming chair for you is one that allows for enough adjustability of the depth and vertical changes on the lumbar support, so that it makes your sitting experience the most comfortable and supported.
Want to know more about Secretlab's CloudSwap™ technology that allows you to customize your armrests? Read more about it in this blog article.
• Make sure your gaming chair has the right material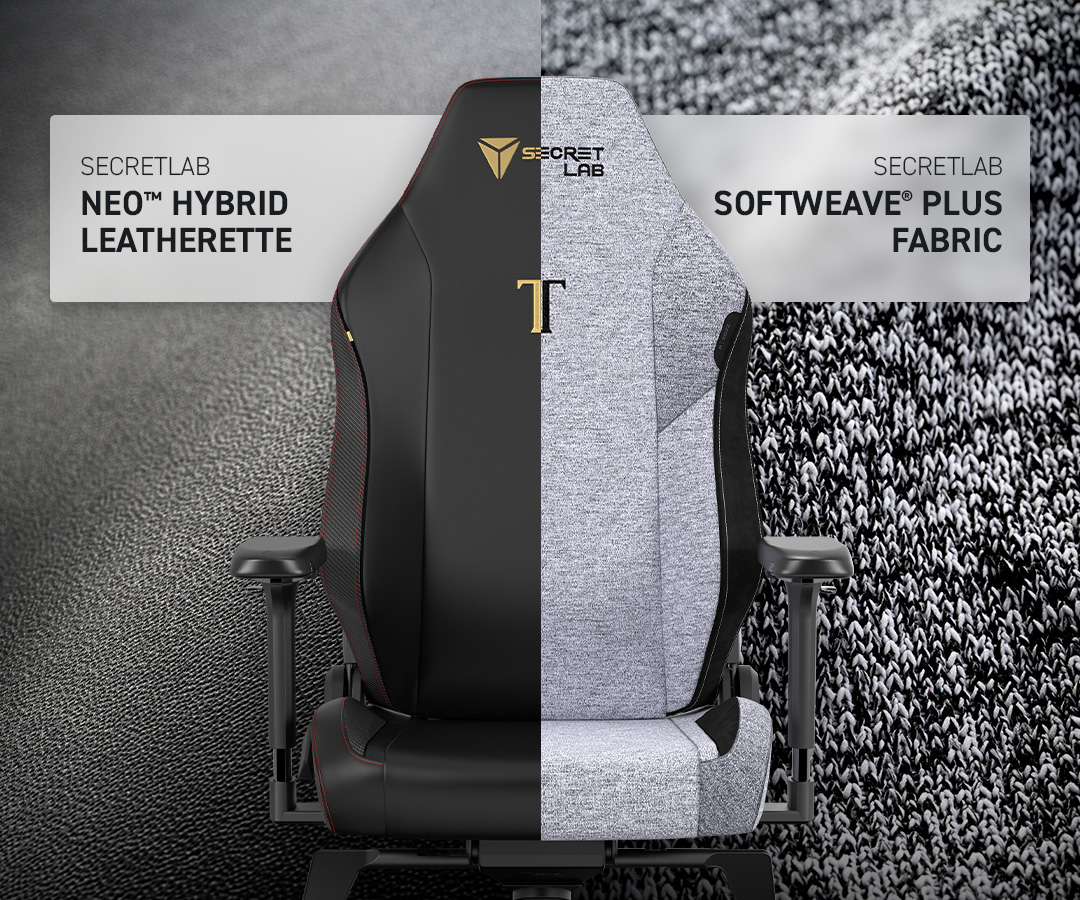 When looking for the best gaming chair, the material is one aspect that you must consider, mainly because this is a component that is constantly in touch with your body. Essentially, there are three main factors you need to consider when picking a material for your chair – breathability, durability, feel and ease of maintenance.
Breathability: Firstly, for a comfortable, sweat-free sitting experience, a material that is specifically designed to ensure maximum breathability would allow air to flow through, which helps to effectively dissipate heat while keeping you cool on a hot summer day.
Durability: Let's be honest, when sitting for a long-time, you can expect some sweat, especially if there's high humidity to cause some wear and tear to your gamer chair or computer chair. Hence, it is important to find a material that is not only comfortable to touch but also has high durability that's been rigorously tested to ensure the lifespan of the best gaming chairs out there.
Easy cleaning: Cleaning your gaming chair regularly is fundamental to basic hygiene. That's why you want to find a gaming chair that does not cause you additional stress from messy hiccups, such as when you spill coffee on the chair on an early Monday morning. When picking the best gaming chair for you, choosing a material that is easily cleaned would enable you to enjoy a fuss-free sitting experience.
Discover the difference between Secretlab NEO™ Hybrid Leatherette and SoftWeave® Plus fabric
• The best gaming chair should cater to your height and weight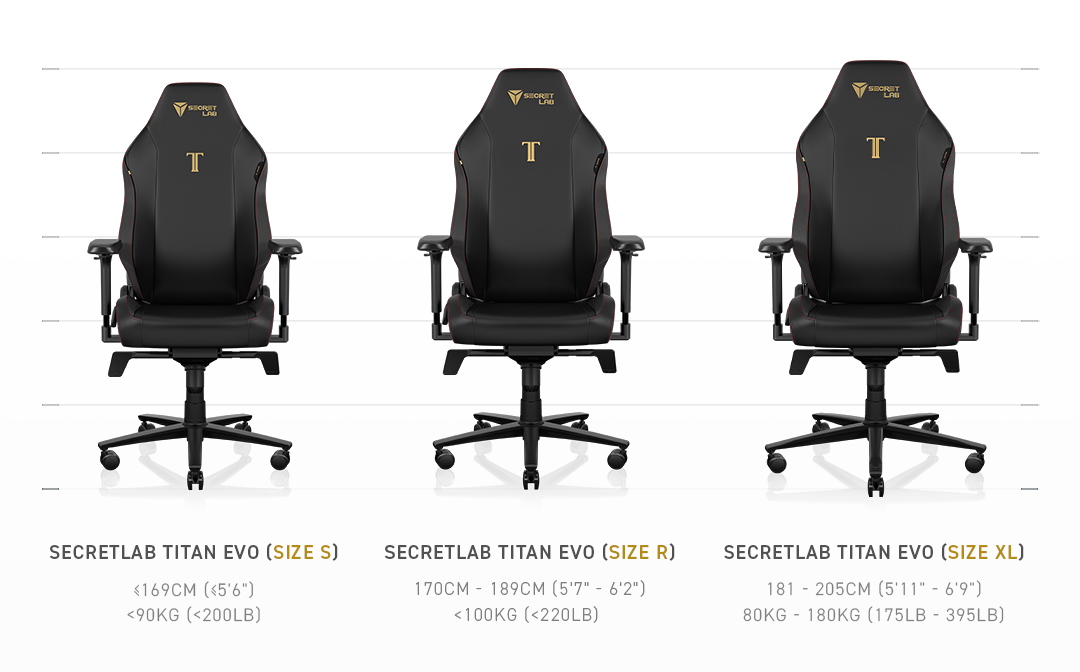 Choosing the right size of a gaming chair that complements your posture would offer you the best ergonomic support and make your gaming experience or work hours easy and efficient. A perfectly-sized gaming chair allows you to set your feet flat on the floor, which is critical in distributing your body weight equally. Prior to purchasing your dream gaming chair, remember to have these two measurements prepared – your height and weight. The more accurate your measurements are, the more fitted your chair will be, eventually contributing to better ergonomic support for your unique body structure.
Still unsure of the size of your very own Secretlab gaming chair? Use our very own size calculator for the best recommendation.
• Appearance and style of the gaming chair are important
Now that your understanding of choosing the best gaming chair based on the practical features has been fine-tuned, it is time for the most exciting part that sets your chair apart from others – choosing the style of the chair.
We know that everyone is different, so what looks amazing to you, might not suit someone else. This is why we wanted to focus on providing as broad a choice by allowing you to pick a gaming chair that matches your unique style and fit.
A gaming chair is an investment and an important one at that. As such, only when brands identify and understand the concerns of users, developing their solutions accordingly after rigorous testing, will they be able to develop the best gaming chair.
At Secretlab, we've invested more than 25,000 hours into R&D, developed 932 prototypes, and conducted 50,000 hours of countless testing to ensure every gaming chair exceeds industry standards. Additionally, each Secretlab gaming chair comes with a three year warranty with an option to easily extend it to five years. With our relentless approach to developing the best gaming chair clubbed with the added security of a three to five year warranty, your investment on a Secretlab gaming chair is a safe choice.
You can explore our range of best gaming chairs here.