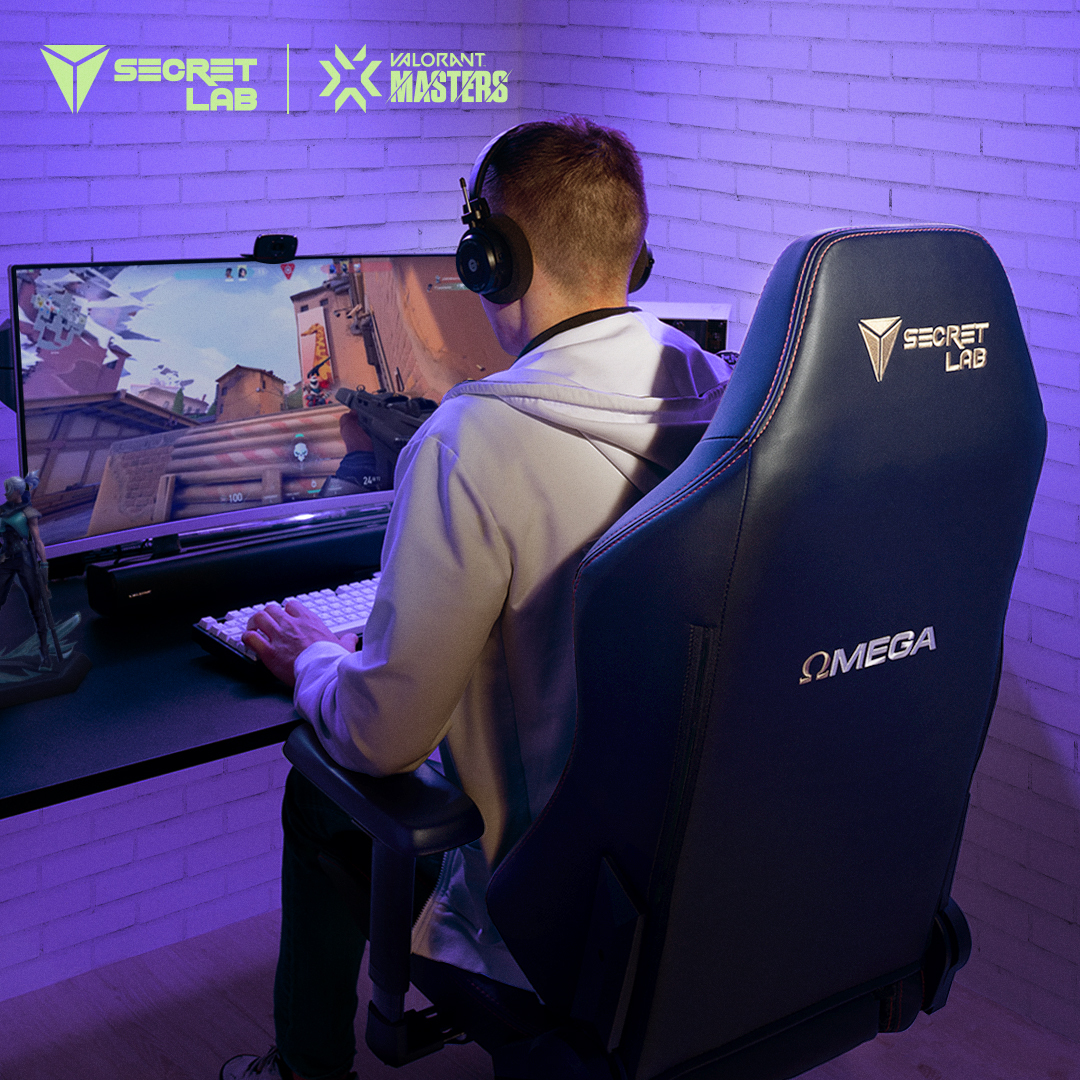 Learn how the best players play the game. Deep dive into the state of the meta and who to look out for at the Stage 2 Masters in May with this analysis from Mobalytics.
The regional champions for the VCT 2021 Stage 1 Masters have been crowned. But bigger things lie ahead. From May 24 to 30, the 10 best teams from around the world will converge in Reykjavik, Iceland for the Stage 2 Masters.
Teams will compete for circuit points throughout the year at each of the three Masters events, and those with the most points in each region will qualify to compete in Valorant Champions in December, the biggest event in competitive Valorant. As one of the Founding Partners of the Valorant Champions Tour, our chairs will be on stage at every Masters tournament and Valorant Champions — your favorite players will have everything they need to put on the best show for you.
For now, all eyes are on the Laugardalshöll, which will play host to the Stage 2 Masters and the first ever live international tournament for Valorant. This will be the first time the best teams from all over the world will get to play each other on LAN — here's what you need to know about the state of the meta and what to expect.
North America sets the pace with an aggressive, duelist meta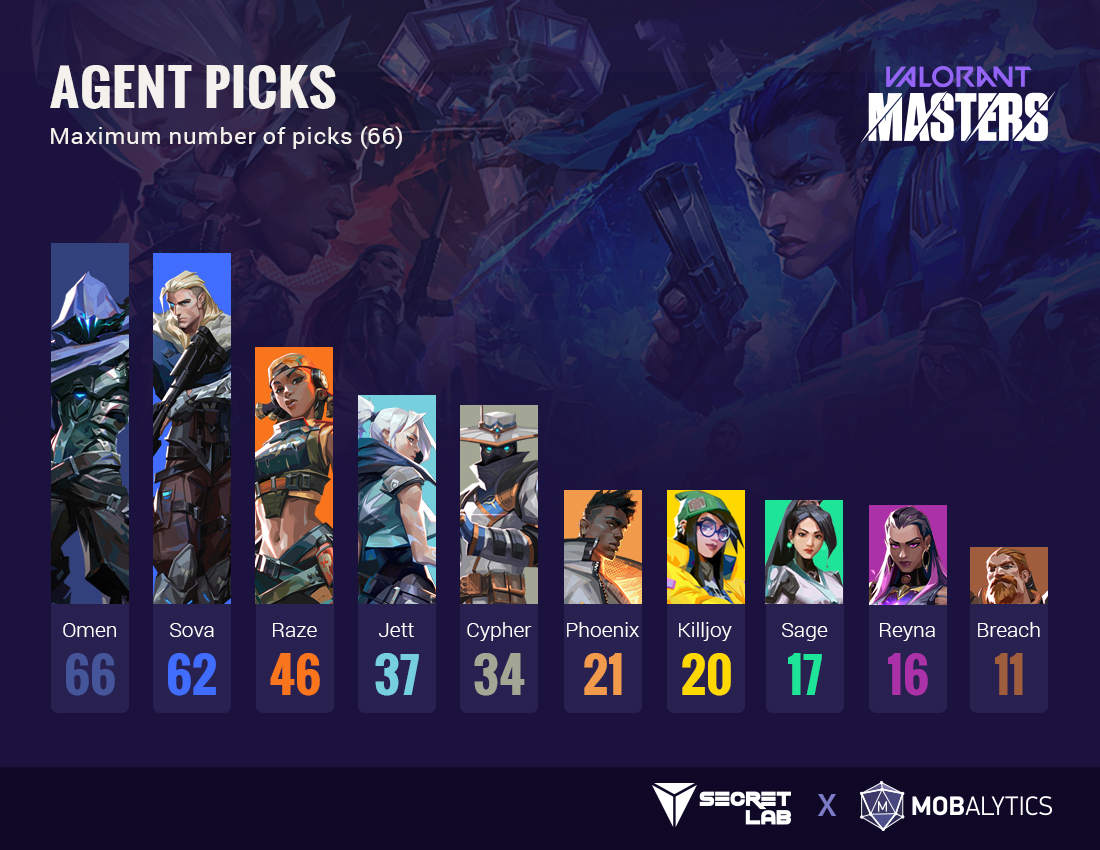 The meta in the North American Masters has centered mostly around the same few Agents. If you're a fan of unorthodox Agent picks and daring, new compositions, you might be disappointed with the line-ups at the NA Masters.
Despite the recent buffs to Brimstone's Sky Smokes, both him and Viper had a zero pick rate for the entirety of the tournament in NA. With more smokes available in a round, Omen remains as the Controller of choice for all matches played, with a 100% pick rate in 66 out of 66 games.
There was no love for Australian Initiator Skye and her three feathered flashes either — teams generally favored Breach as Initiator, or Duelists with flashes like Phoenix and Reyna. Unsurprisingly, no one picked Yoru as well, which was to be expected given his already lackluster pick and win rate in ranked play.





After Omen, Sova was the next most-picked Agent, finding a spot on most line-ups regardless of the map. His ability to scout ahead and gather information is invaluable, and he is a force to be reckoned with in post-plant situations.
Raze and Jett are the most popular duelists — they excel at cracking open sites and are deadly in the hands of a mechanically talented player.
Who will come out on top in Reykjavik?
One defining feature of Agent compositions in NA is the dual duelist line-up on almost every map. In comparison, Europe and Korea tend to opt for just a single duelist, or dispense with them entirely. This fits in with the play style of NA teams, which is confident, wild and explosive.
Fiery British Agent Phoenix mainly finds use in the NA pro scene with his aggressive flashes, while Europe and Korea tend to favor other duelists like Reyna, Jett and Raze. FunPlus Phoenix, one of the favorites to win the Stage 1 EU Masters, has even pioneered Agent compositions with no duelists, preferring instead a slower and more methodical approach.
Overall, teams from Europe and Korea prioritize clinical decision-making and prevention of mistakes over riskier, instinctive plays. On the other hand, NA teams follow a looser and more unpredictable framework, where rounds can often be decided by a star performance from individual players.
That said, the spotlight will be on three teams in Reykjavik — Sentinels, Acend Club, and Vision Strikers. Coming into the NA Masters as an unknown quantity after having to bring on superstar TenZ as an eleventh-hour substitute, Sentinels went on to show why they are without a doubt the best team in North America, running away with a dominant 9-1 record. And with a decisive 3-0 win over Faze Clan in the grand final, Sentinels shut down their hot streak and deftly dealt with Faze's famed "smeaging" strat.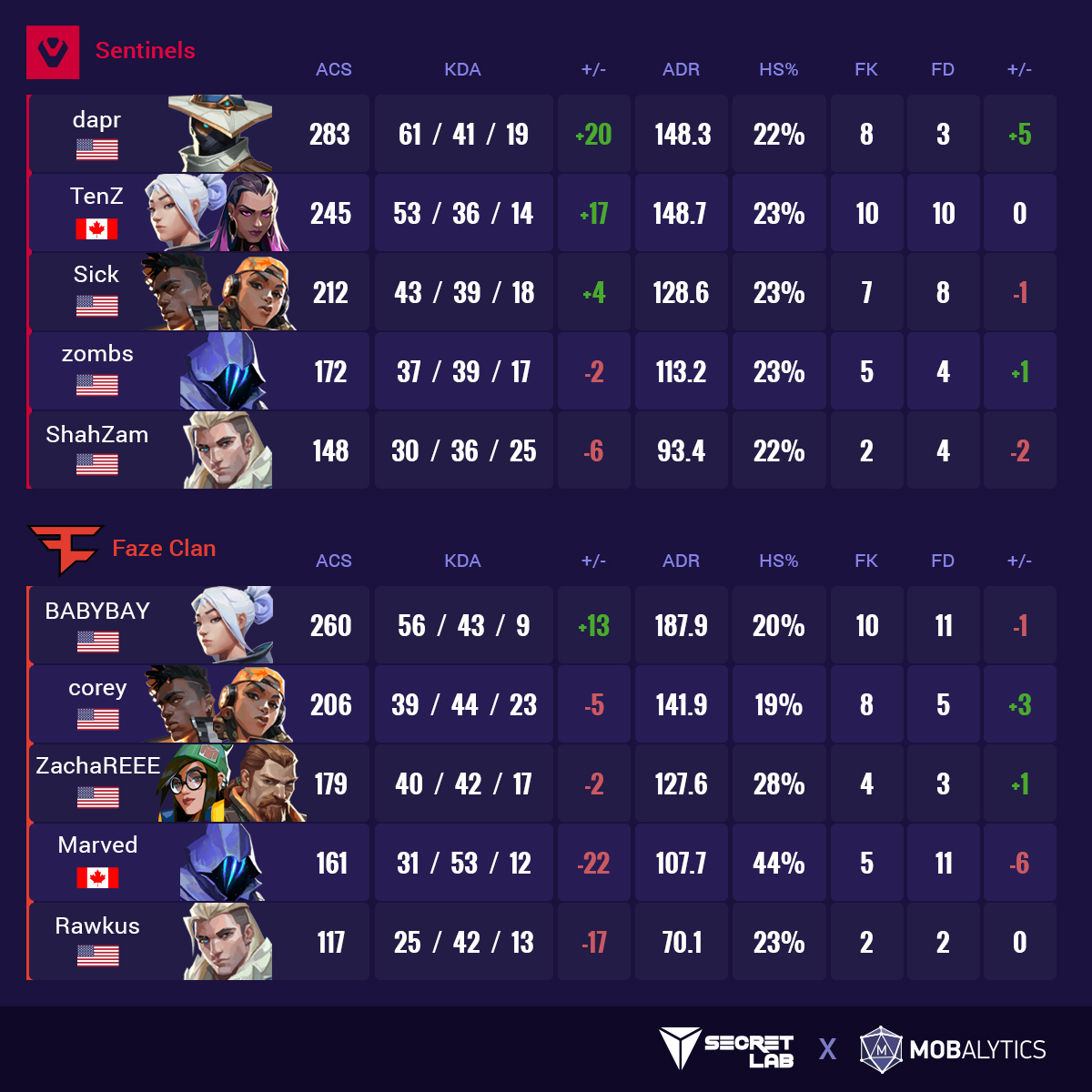 Across the Atlantic, Acend Club — a team brought together just a few weeks before the Valorant Challengers series in January — surprised everyone with wins over favorites like Ninjas in Pyjamas, FunPlus Phoenix and Team Heretics. Star player cNed has been hailed by some as the world's best Jett, putting up numbers that rival better known players like TenZ and babybay.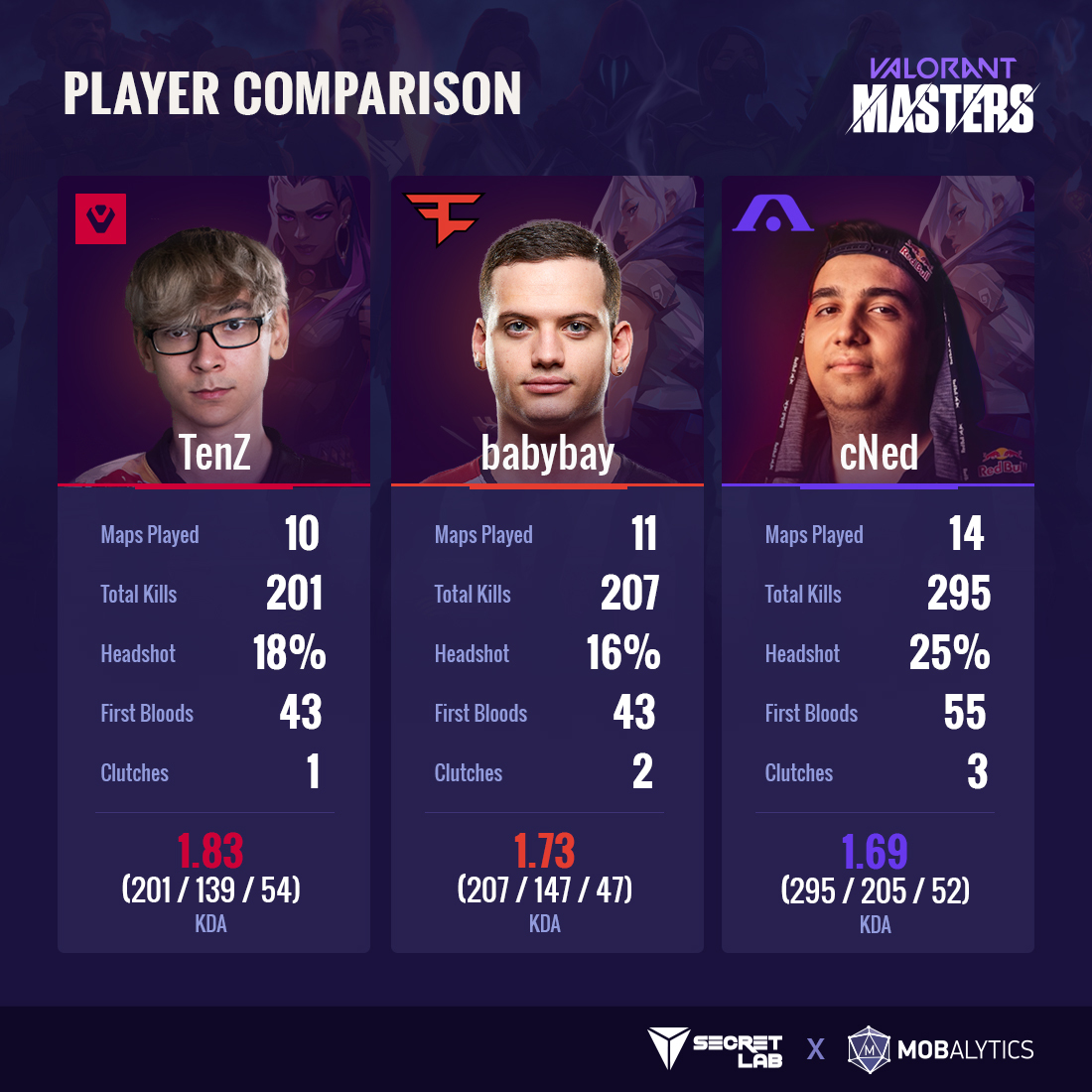 Acend Club also bucks the EU meta of running no duelists, running Jett and Reyna in three out of five maps in the map pool. Out of all their regional counterparts, they have an aggressive style that is the most similar to what you see in NA.
Meanwhile in Korea, Vision Strikers has continued uncontested with a flawless 56-0 record. They are the undisputed kings of Korean Valorant, brushing off challenges from teams like NUTURN and TNL Esports. Vision Strikers excel in utility usage and creative plays, but the real test will come when they go up against the very best of the global Valorant scene.
Will North America's superstars triumph in Iceland? Or will Europe's slower and more tactical play style prevail? The stage is set for Valorant's first ever international showdown, where fans will finally get answers to their question of who the best Valorant team in the world really is.
For more detailed analysis, meta insights, and match breakdowns, please head to the Mobalytics website.