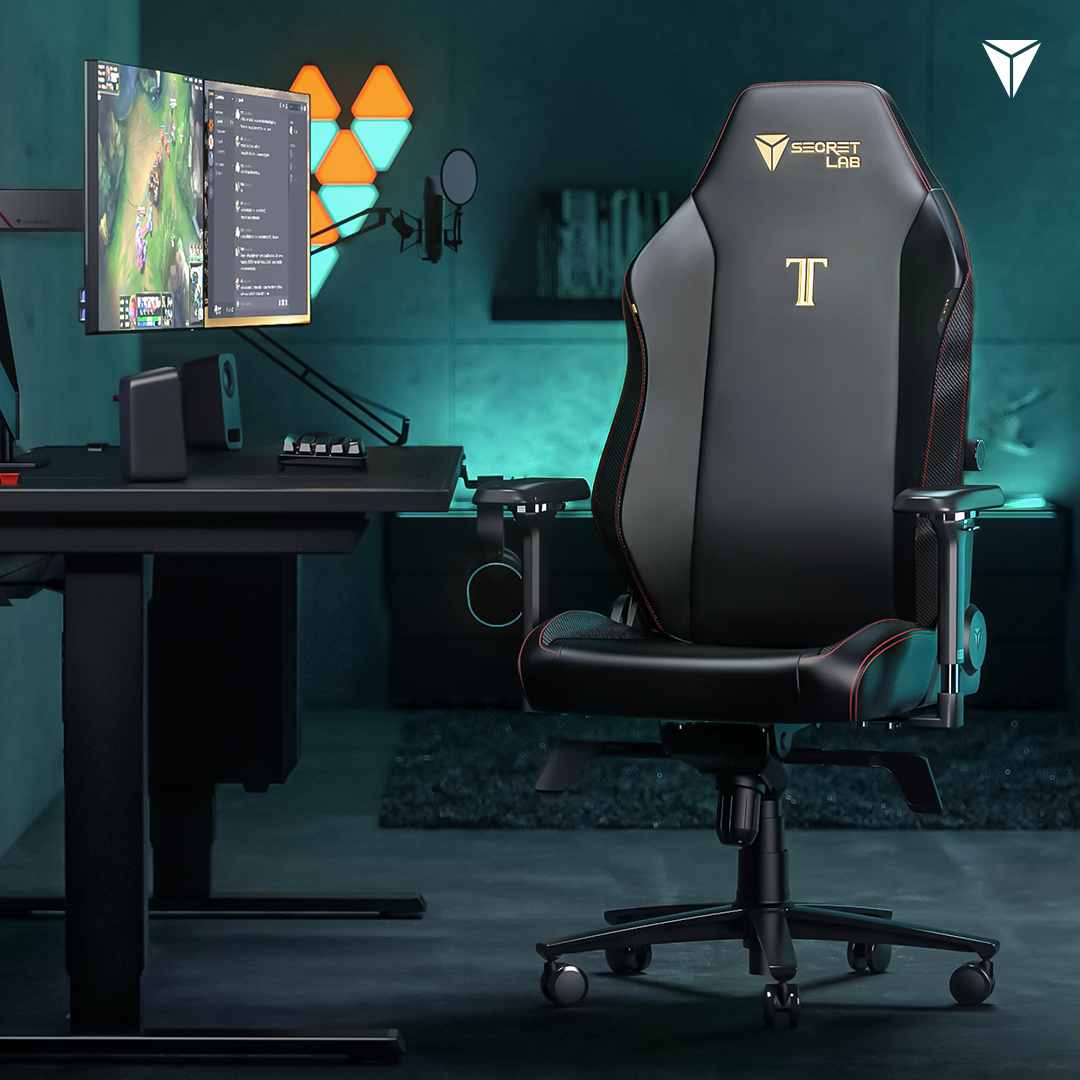 From the hours spent in video calls to the nights online with the squad, most of us spend over a third of the day seated. This places a lot of stress on your back muscles and the discs in your spine, which is why a well-designed and supportive chair is crucial to long-term sitting health.
The right gaming chair should properly support you in a neutral posture, while reducing pressure build up and encouraging healthy movement. At Secretlab, our goal is to design gaming seats that can adapt to your unique needs and build, while delivering lasting comfort throughout years of daily use.
Read on to find out how your Secretlab gaming seat can help you work and play at your best.
1. Size matters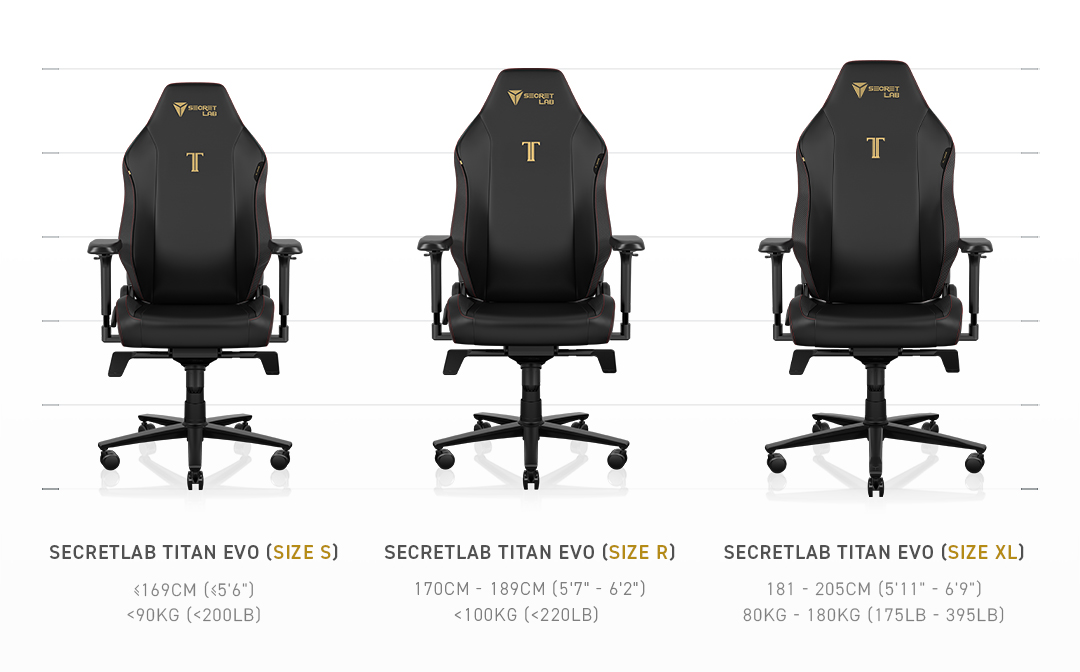 When it comes to gaming chairs, one size does not fit all. Taller people need a taller backrest for full support for their head, neck and shoulders, while more petite folks will be better served by a smaller gaming seat that has been shaped for targeted support. That's why the Secretlab TITAN Evo comes in three sizes — Small, Regular and XL. 
Individual dimensions on each size have been independently modified based on extensive ergonomic data drawn from years of research, down to the angle of the side wings and the angle of your shoulders relative to your tailbone and lumbar spine. The Secretlab TITAN Evo gently cups your back, while still leaving plenty of room for you to relax your shoulders.
Simply pick the size that best fits your height and weight:
Secretlab TITAN Evo (Size S) — ≤ 169cm (≤ 5'6"), <90kg (< 200lbs)

Secretlab TITAN Evo (Size R) — 170cm – 189cm (5'7" – 6'2"), <100kg (<220lbs)

Secretlab TITAN Evo (Size XL) — 181cm – 205cm (5'11" – 6'9"), 80kg – 180kg (175lbs – 395lbs)
2. Personalized ergonomics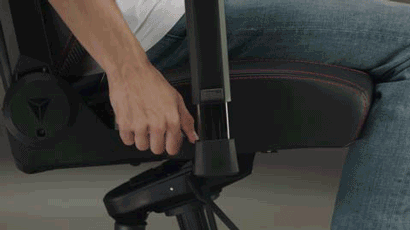 Movement while seated is healthy, helping improve blood circulation. This means your gaming chair shouldn't limit you to a single position. The Secretlab TITAN Evo is built to encourage natural movement, with a proprietary pebble seat base and redesigned backrest that provide optimal ergonomic support while still giving you the freedom to decide how you want to sit.
And whether you're sitting upright to focus, slightly reclining while in a video call, or leaning way back while resting, its full-length backrest and multi-tilt mechanism support you as you go from work to relax.
Take advantage of the full suite of adjustability features, all engineered to support you in whichever position you choose:
Height adjustment — We've re-engineered the Class 4 hydraulics mechanism on the Secretlab TITAN Evo (Size S and R) to be shorter, optimizing the height for a wider range of people. Adjust its height until you can comfortably set both feet on the ground.
High-grade spring backrest recline

— With a wide 165° of recline, you can lay almost completely flat. Lift the right recline lever and lean back until you reach your preferred angle. Sit up straight to focus, or catch some midday shuteye.

Multi-tilt mechanism — Lean forward, or sit back. The Secretlab TITAN Evo will adapt to your sitting position. If you want to lock it in place at a specific angle, simply pull up on the tilt lock lever. 
Full-metal 4D armrests with CloudSwap™ replacement system — A refined full-metal internal mechanism provides smooth, precise adjustments, so you can support your wrists and elbows in all directions. Bring them level with the surface of your desk for the most effective support.

Magnetic CloudSwap™ tech lets you switch out the armrest tops for a different material in under a second, so you can further personalize your sitting experience.

3. Support for your lower back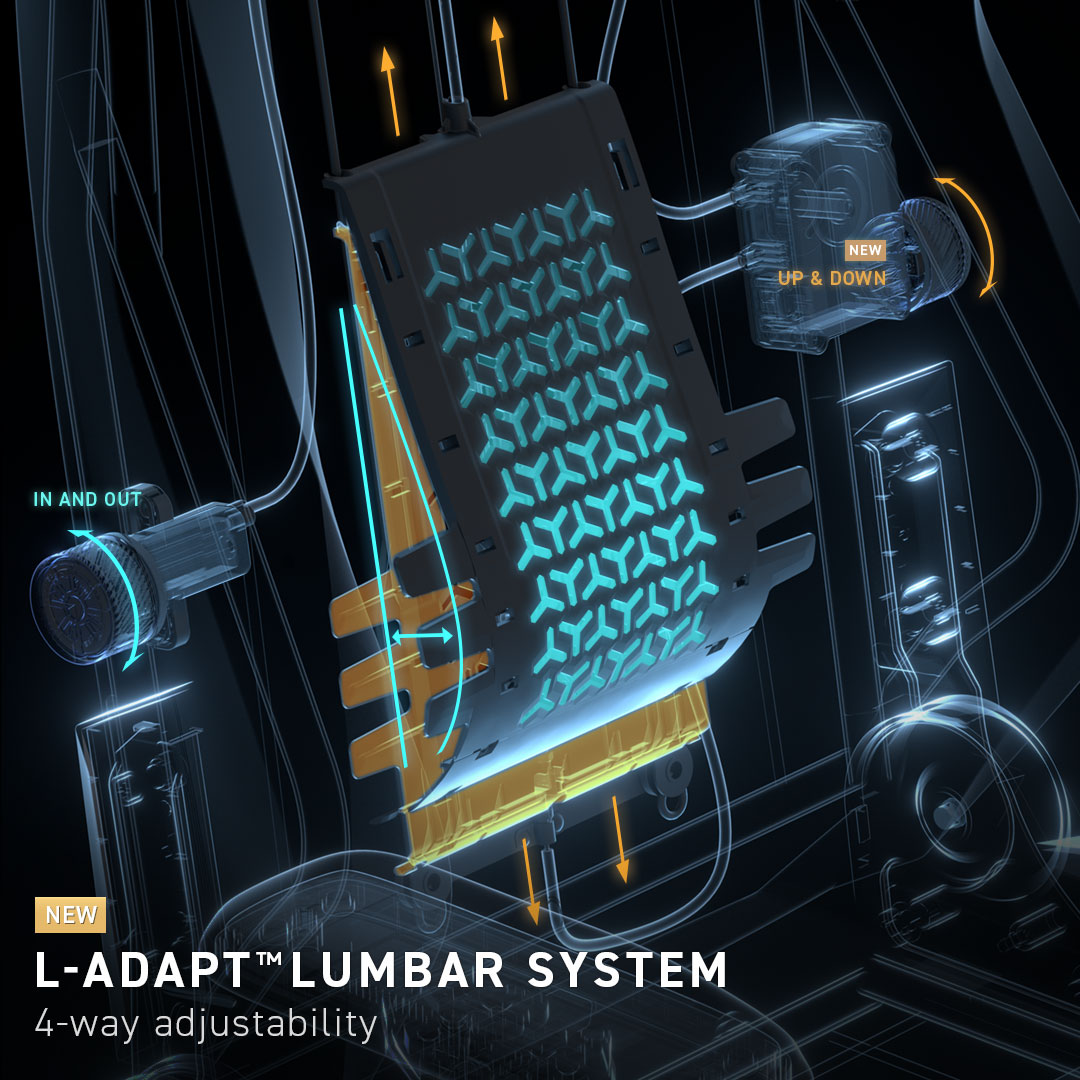 Your spine follows a slight "S" shape, but when you sit the lower curve collapses and nudges your spine into a slouching "C" shape. That's why adaptable lumbar support is key to maintaining a healthy posture over time.
Our new patent-pending 4-way L-ADAPT™ Lumbar Support System moves up and down, and in and out, tucking neatly into the curve of your lumbar spine. Simply turn the lumbar curvature and position knobs on either side of the backrest to find your perfect fit.
Its wider adjustment range and taller curvature provide up to 57% more coverage for your lower back, taking the work off your muscles and holding your spine in its natural alignment. A lattice of living hinges adapts dynamically to small movements and the unique shape of your back.
4. Not too soft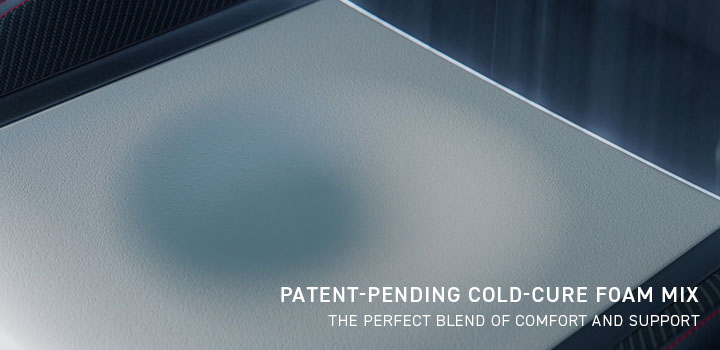 A soft gaming seat may feel good at first, but it hurts your posture in the long run. When your gaming chair is too soft, it lacks the support needed to maintain the natural curvature of your spine over long hours of sitting.
That's why our signature patent-pending cold-cure foam is specially formulated to be medium-firm. The Secretlab TITAN Evo comes equipped with a generous layer of our high-density foam for even weight distribution in all directions and effective pressure relief. Cast from precise aluminum molds and contoured to help relieve strain, it has just the right amount of give for that gentle, cradling feel.

5. Performance upholstery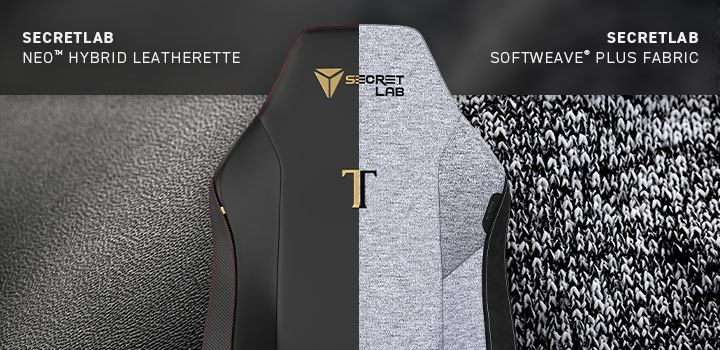 The upholstery you pick should match your lifestyle. Our upgraded Secretlab NEO™ Hybrid Leatherette and SoftWeave® Plus fabric have been engineered to suit different preferences and needs. To help you decide which one is best for you, we've broken down their properties below.
Secretlab NEO™ Hybrid Leatherette — A premium leatherette engineered to recreate the rich, glossy luster of high-end NAPA leather. With an ultra-smooth and supple top hide, it feels incredible under the skin. Designed to last for years, it has been put through 10,000,000 square millimeter of rub-wear action on the Taber Abrasion Test and tested to be 12x more durable than regular PU leather. Liquid-resistant and exceptionally resilient, dirt and stains are easily removed.
Secretlab SoftWeave® Plus fabric — A high-performance technical fabric inspired by performance footwear. Softer, more breathable, and so much more durable than before, it is crafted for cool comfort, even during the long summer days. A unique structure of interlacing yarn fibers allows for an intricate 3D gradient knit, with detail worked into each and every stitch.
Secretlab NAPA leather — Our most luxurious upholstery option and the choice of those who are after the unique character of genuine animal hide. Buttery-soft and exceptionally supple, it exudes a timeless appeal.

6. Built to last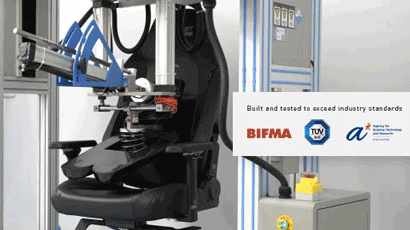 Every Secretlab gaming chair is designed for years of superior performance and certified by internationally recognized authorities for safety and durability. We believe a chair is a long-term investment in comfort, so we put all our gaming seats through their paces with rigorous tests to ensure they're as sturdy as they can be. At our state-of-the-art testing facilities, the Secretlab TITAN Evo has been pushed to its limits with custom scenarios that far exceed anything they'll face in the real world. We want things to break, so we can design them to be even better.
Ready to upgrade your setup? Discover our complete collection of award-winning seats today.