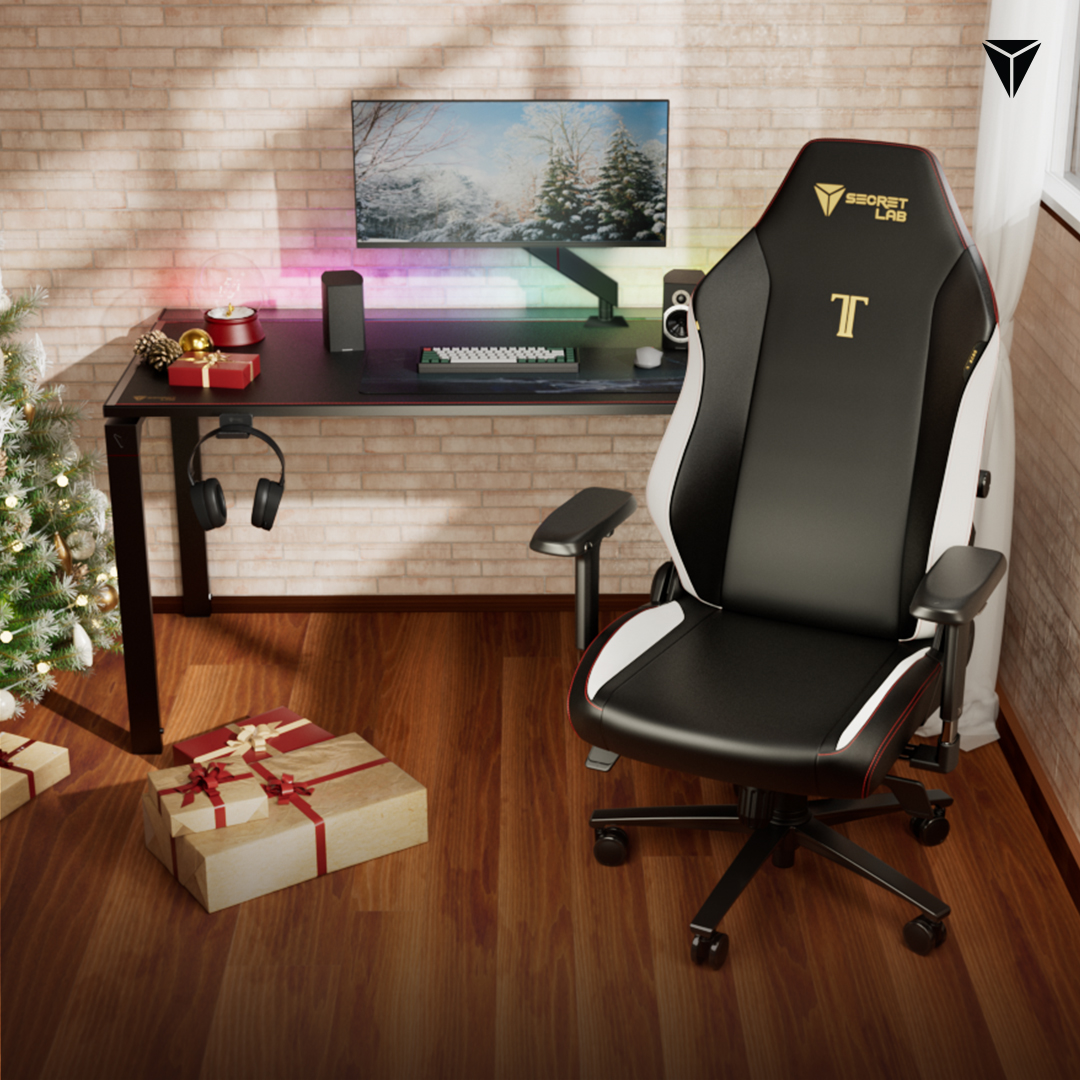 The season of gifting is finally upon us! Here at Secretlab, we've rounded up some of our top recommendations to help you with that perfect gift. Whether you're shopping for the gamer in your life or a pet lover, our team has specially curated a list of items so there's one to fit every need and budget.
Read on to see our top picks below:
Overview:
For the one who keeps their favorite cards close
Secretlab Lanyard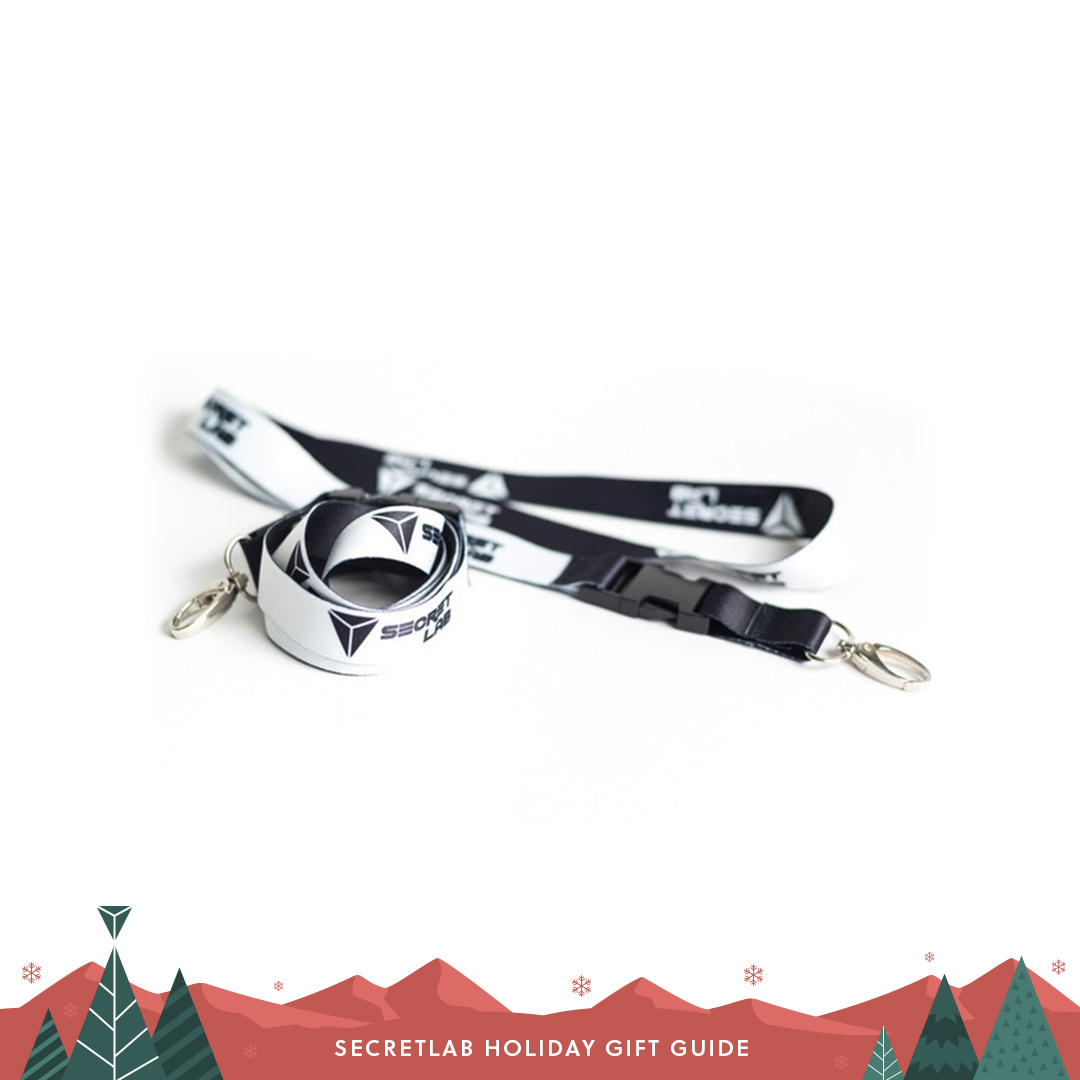 The Secretlab Lanyard keeps all your cards and keys neatly in one place, perfect for that someone who needs a little help keeping their important everyday-carries in one spot. Shop here.
---
For the comfort connoisseur
Secretlab TITAN Evo NEO™ Hybrid Leatherette Stealth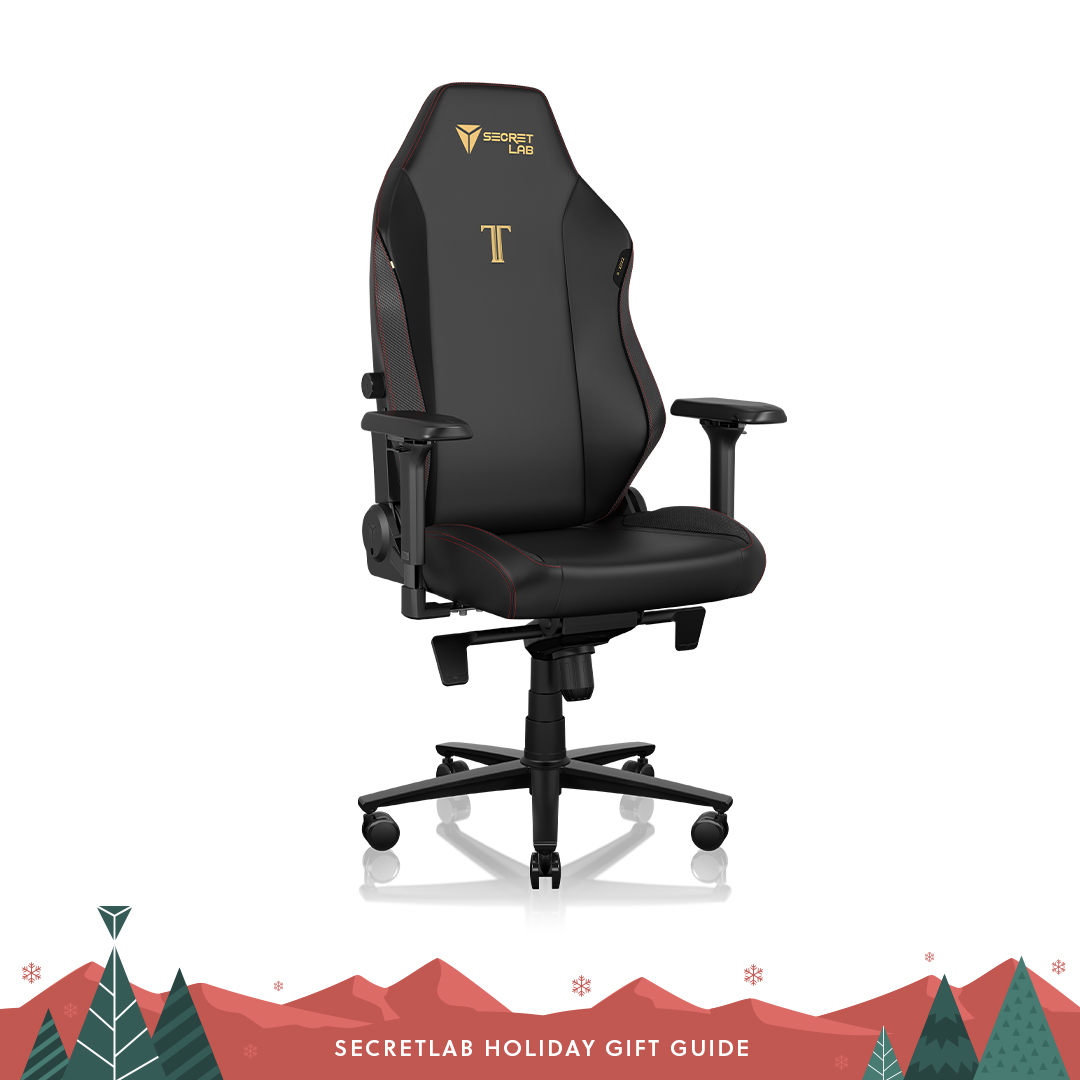 Treat your loved ones to an ergonomic gaming chair engineered for all-day comfort and support for performance from start to finish. The Secretlab TITAN Evo NEO™ Hybrid Leatherette Stealth is upholstered in soft, premium leatherette that boasts the polished luster of NAPA leather. Get a seat that looks as good as it feels, complete with red stitching for a little festive flair. Shop here.
Secretlab TITAN Evo SoftWeave® Plus Arctic White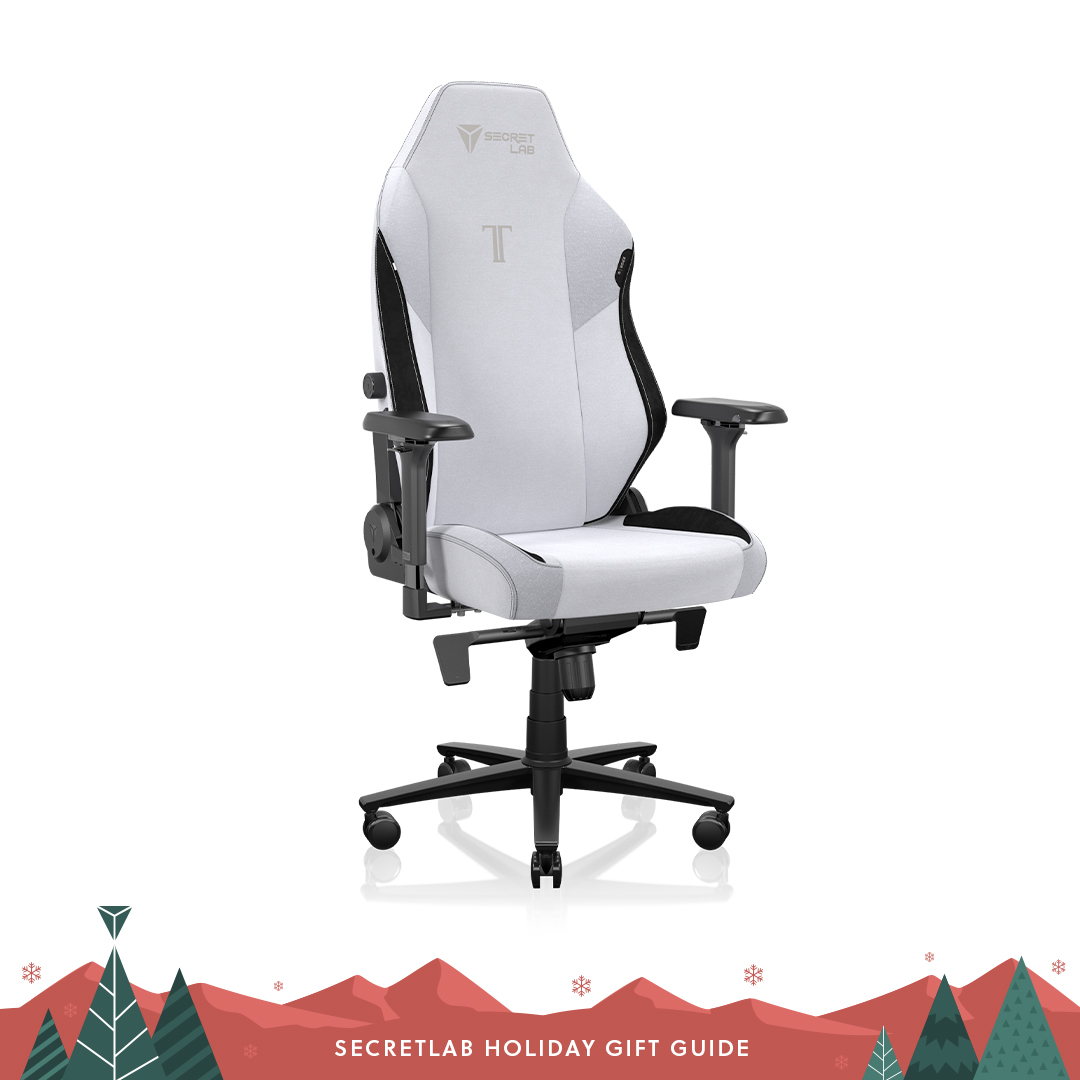 Make it a white Christmas with the Secretlab SoftWeave® Plus Arctic White. With its speckled off-white weave – engineered from the ground up for incredible breathability and durability – and matching stitching, it's a stunning (and cool!) addition to any setup. Shop here.
Secretlab SKINS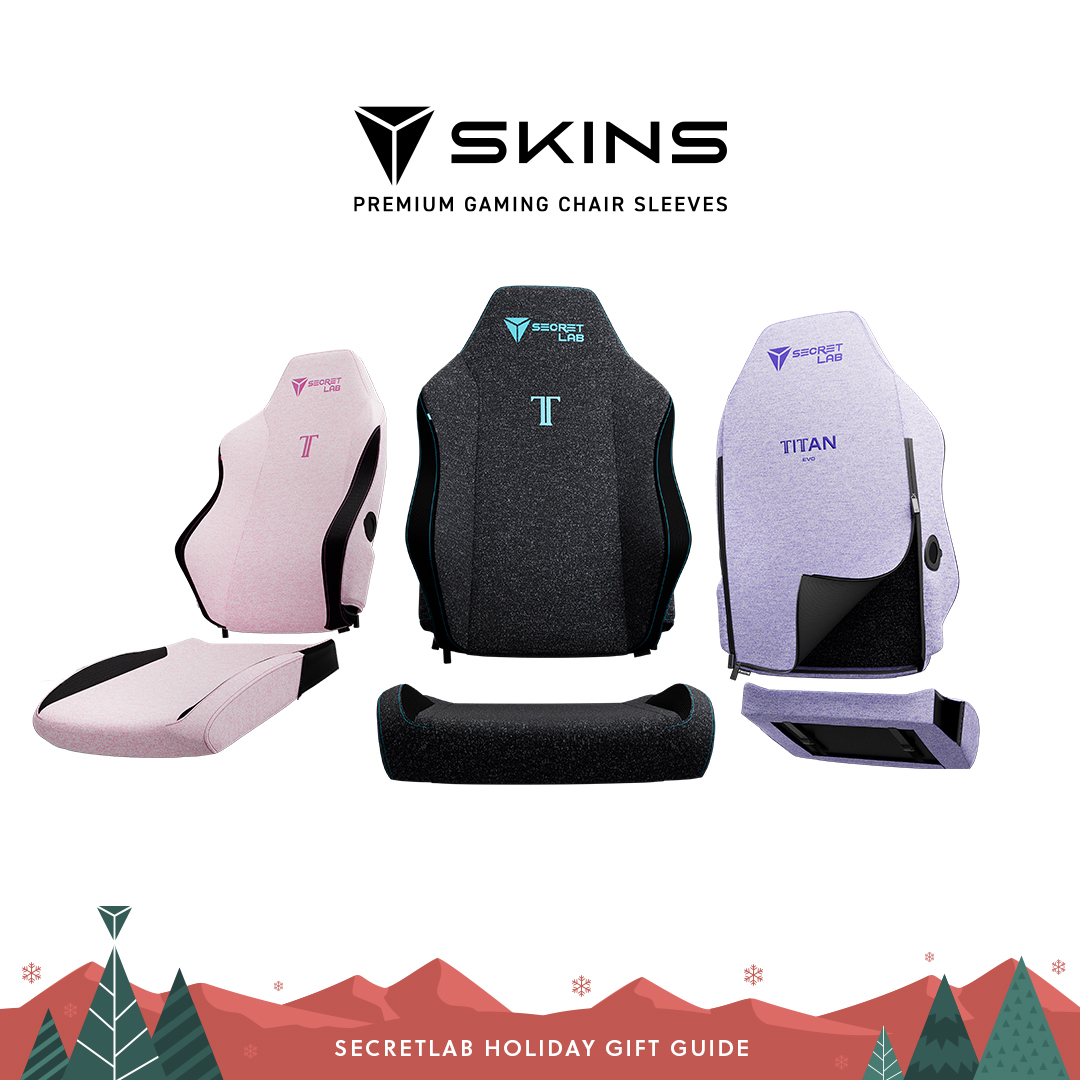 If your favorite person already owns a Secretlab TITAN Evo gaming chair, consider introducing our brand new way to personalize their sitting experience with a fresh look and feel – just in time for the holidays. The extra layer of cushioned support takes comfort up a notch, and allows them to continue enjoying all the same award-winning ergonomic features of their chair. Just when they thought their chair could not get any better. Shop here.
Secretlab PlushCell™ Memory Foam Armrest Top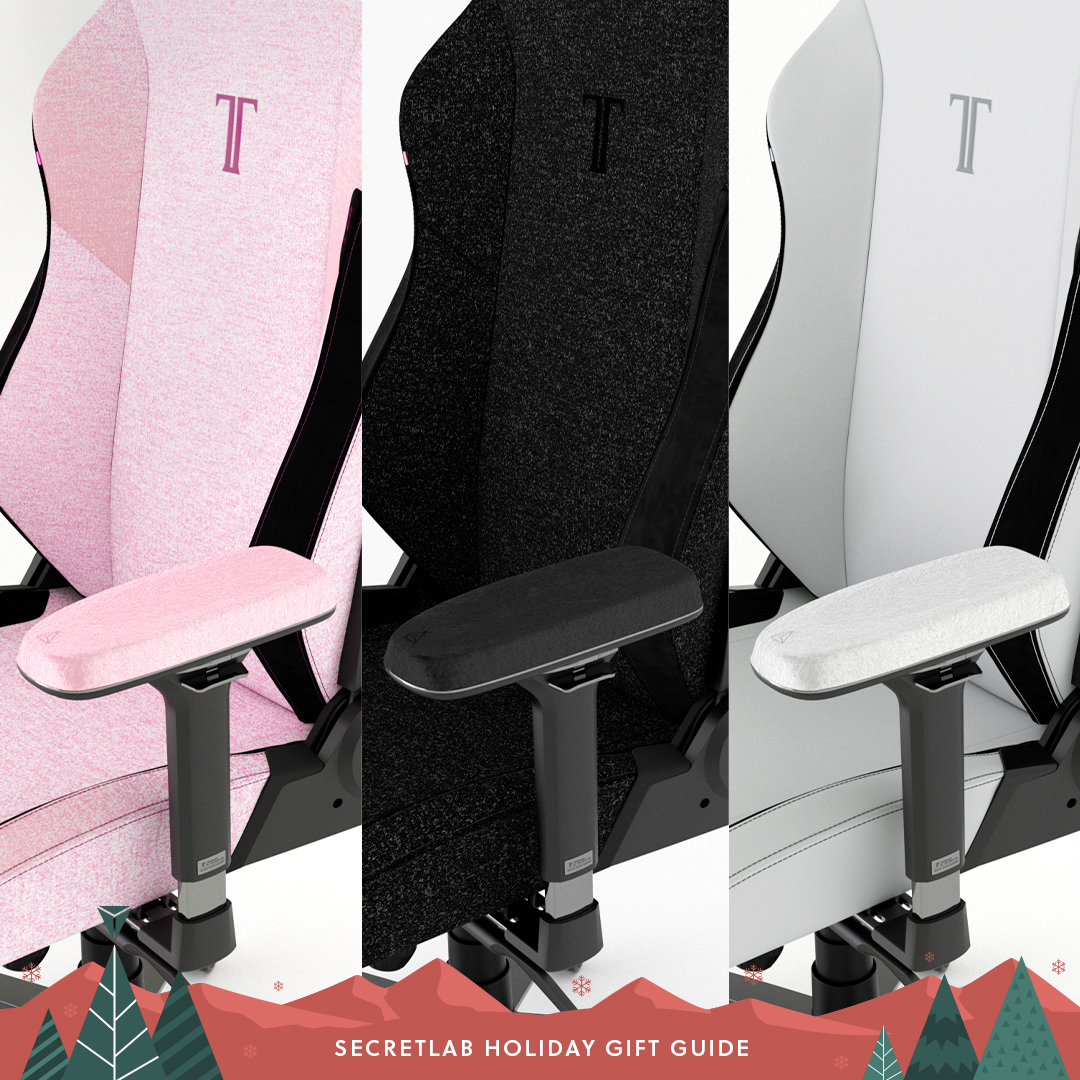 Everyone deserves plush, supportive comfort. Simply snap the Secretlab PlushCell™ Memory Foam Armrest Tops onto your Secretlab TITAN Evo gaming chair for a quick, fuss-free upgrade enabled by our innovative CloudSwap™ Technology. With three versatile colors to choose from, comfort for your forearms can look just as luxurious as it feels. Shop here.
Secretlab Casters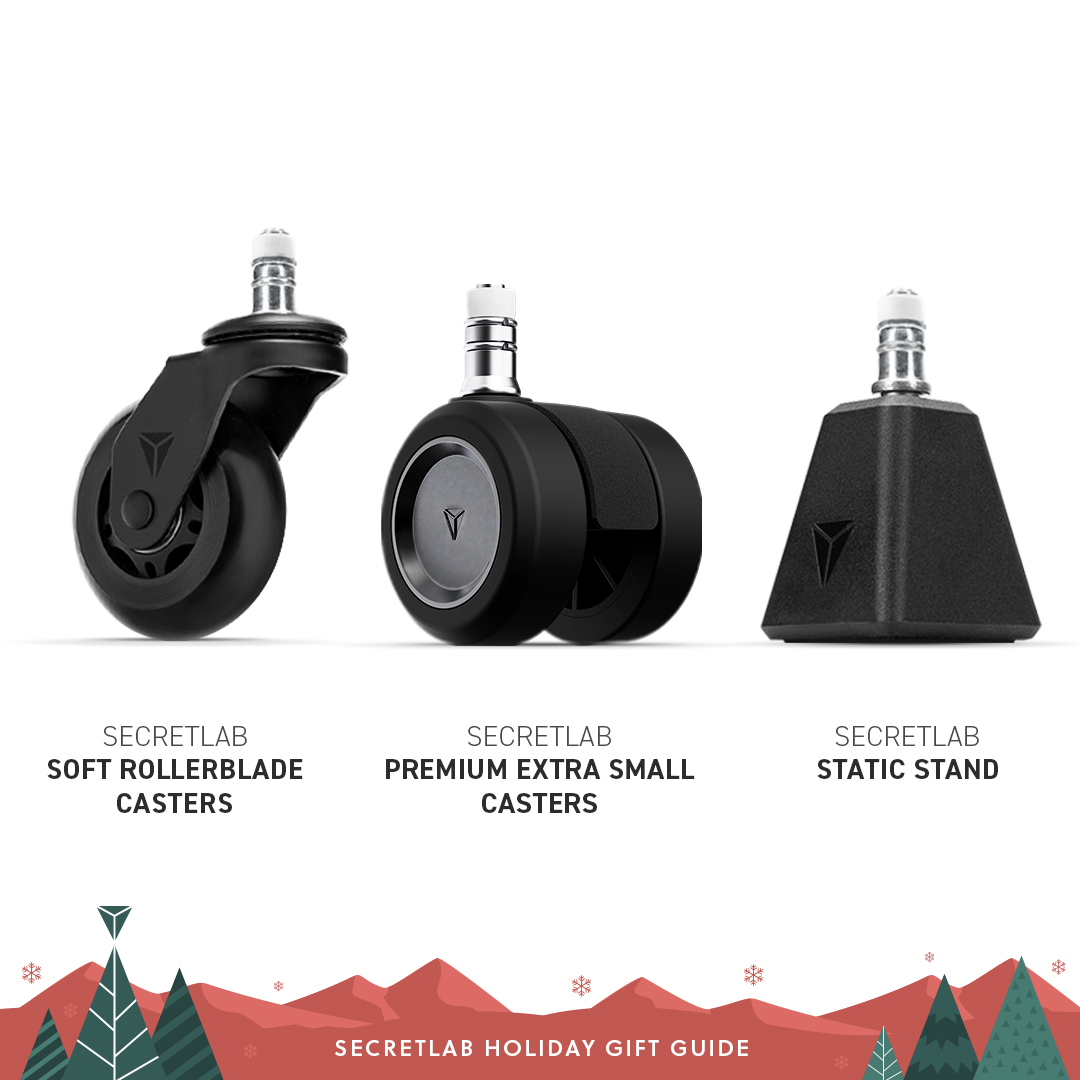 Roll without restriction with our new Secretlab Soft Rollerblade Casters on your Secretlab gaming chair, or upgrade to our Premium Extra Small Casters for a better view and a lowered height that's more your speed. If your loved one prefers staying in one spot on their chair, the Static Stand just might make the perfect gift. Shop here.
---
For those who like it organized and optimized
Secretlab MAGNUS Pro Sit-to-Stand Metal Desk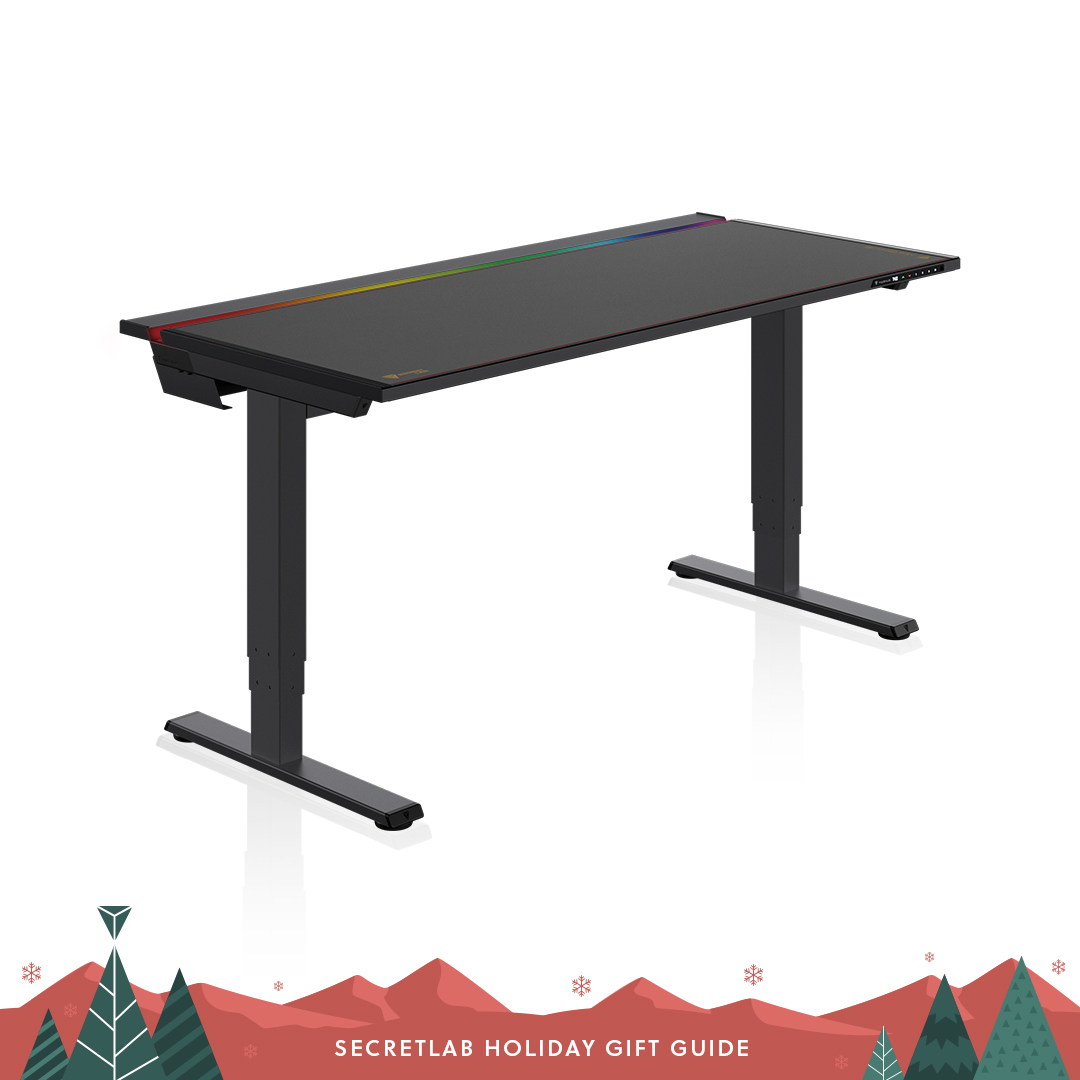 The ultimate sit-to-stand desk for work and play. The Secretlab MAGNUS Pro is perfect for anyone who demands world-class cable management and zero cable mess without the fuss. Stay focused as you breeze through your to-do list or dungeon crawls at your preferred height. Shop here.
Secretlab MAGNUS Monitor Arm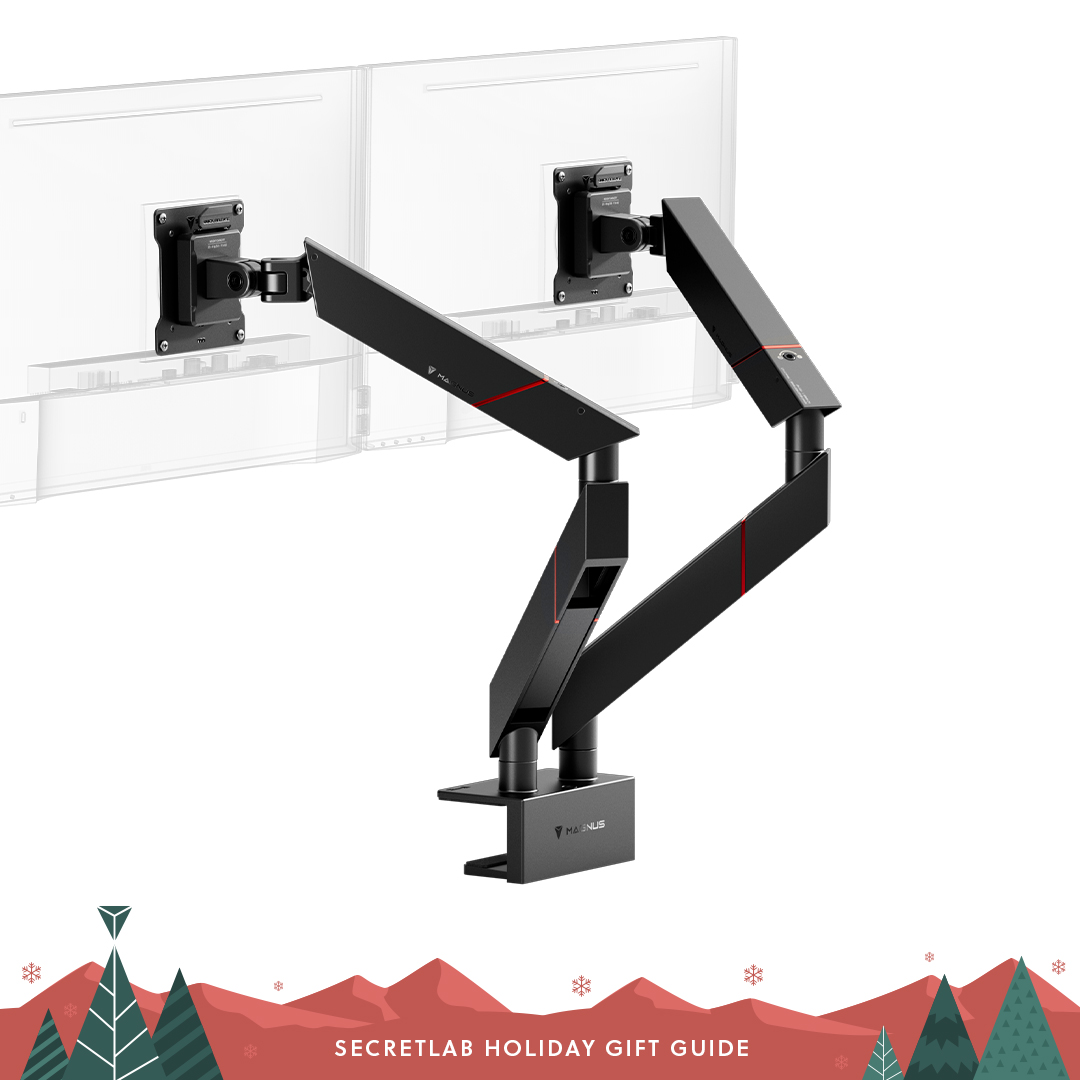 Know someone who already owns a Secretlab MAGNUS desk? Give the gift of our new top-mounted Secretlab Monitor Arm(s). Now they'll have even more space to do more for next-level productivity. Shop here.

Secretlab Premium PC Mount
Redefine the desktop PC, and reclaim your desktop space. Secure your PC beneath the Secretlab MAGNUS Pro Sit-to-Stand Metal Desk and free up even more space for a seamless workflow. Shop here.
---
For the cuddle bug
Secretlab Memory Foam Lumbar Pillow Dota 2 Collection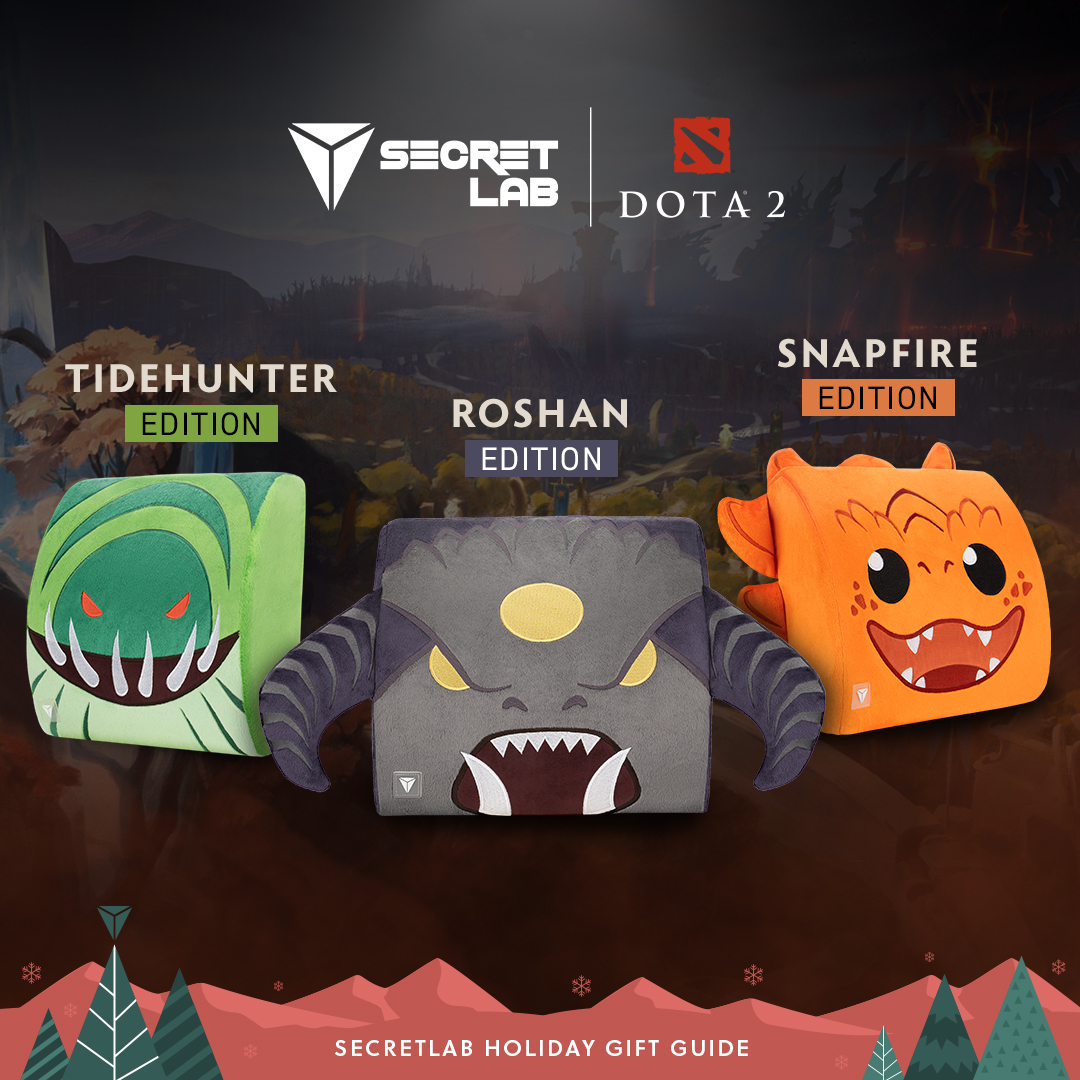 Cute and fluffy. The perfect companions to support you through work and play. Filled with dense, premium memory foam that molds to the shape of your back, these pillows are inspired by Dota 2's most adorable characters. You just cannot resist making an "All Pick". Shop here.
Secretlab Plushie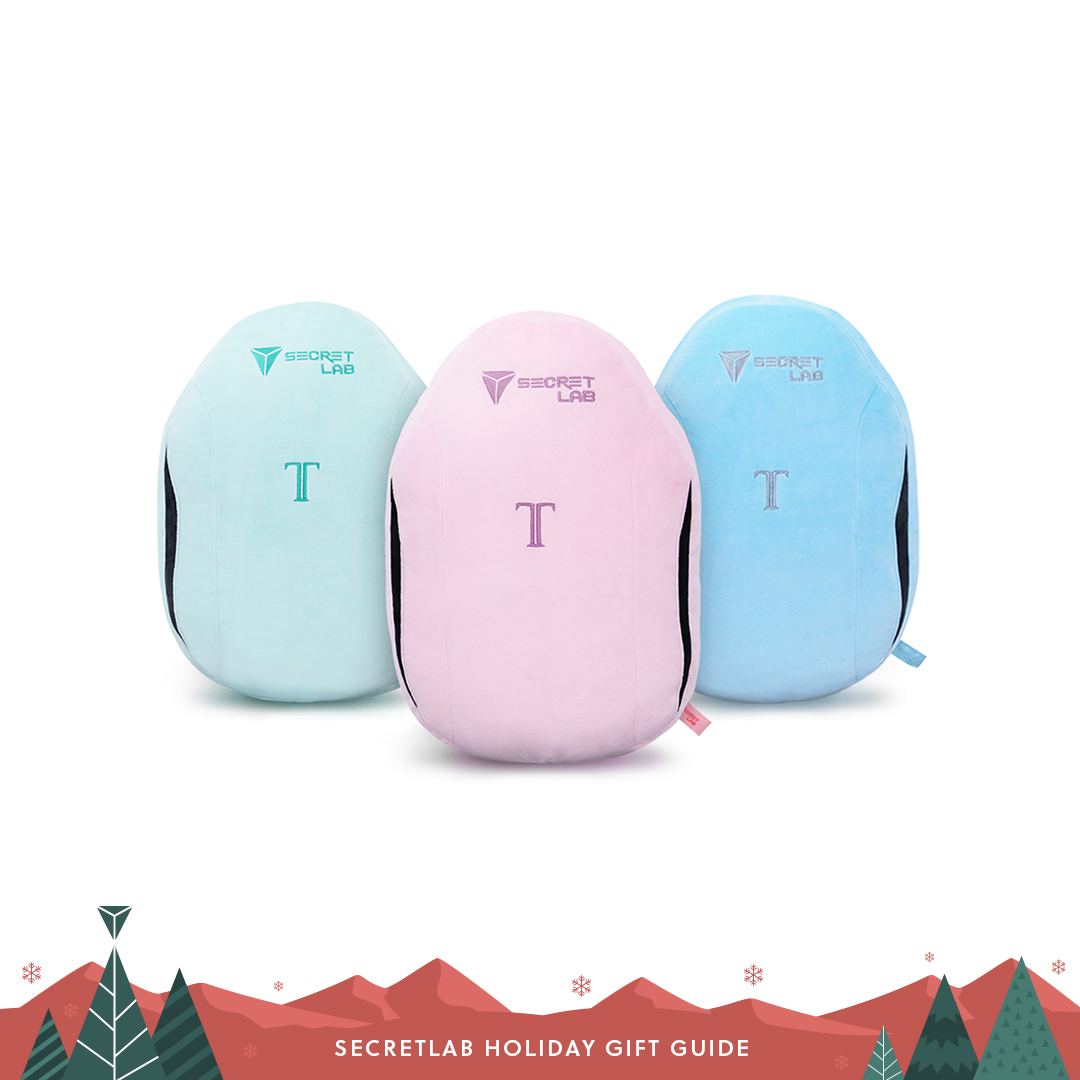 Incredibly soft and ultra cuddly. The Secretlab Plushie comes in three colors and is guaranteed to be this season's coziest companion. Shop here.
Secretlab TITAN XXS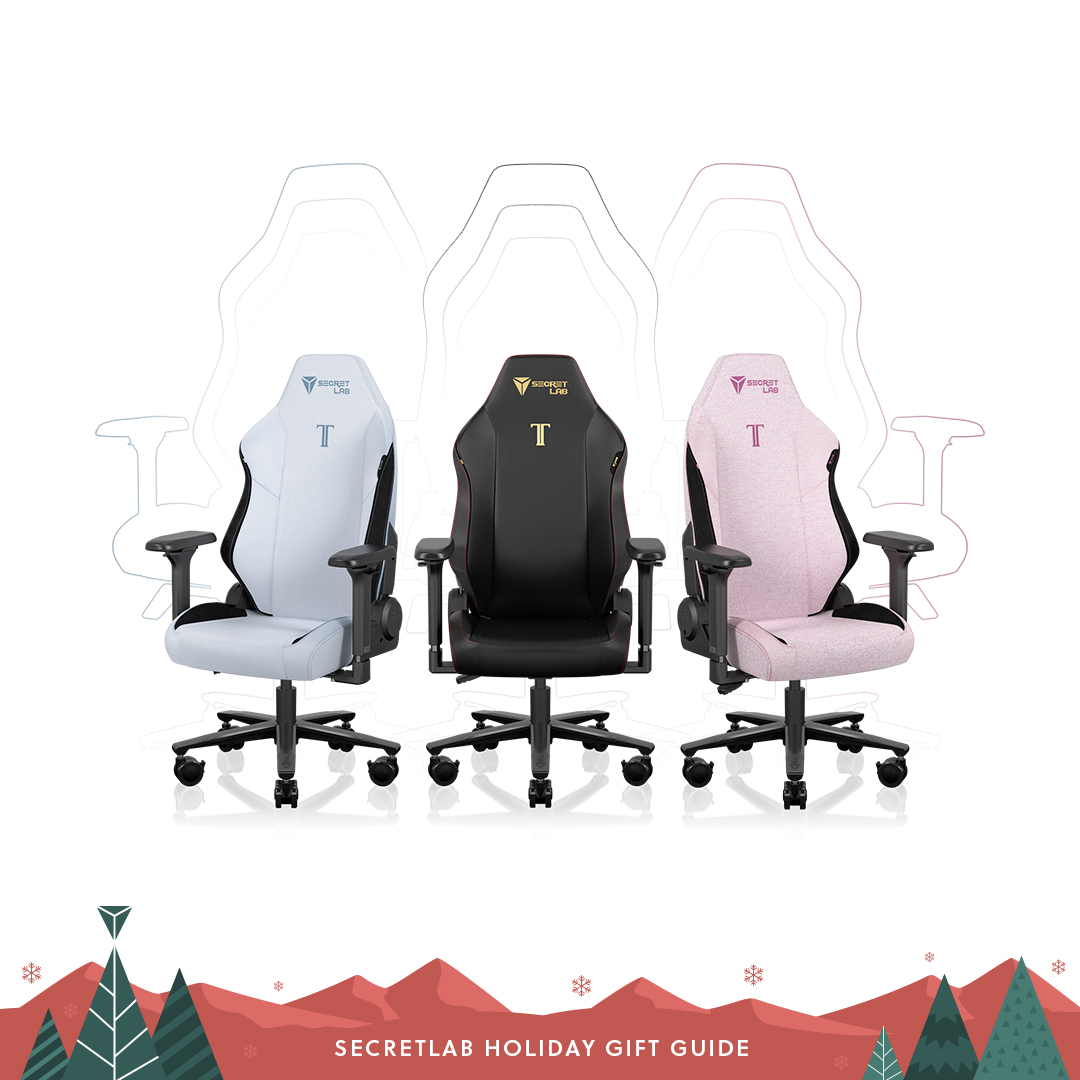 An fun-sized gift that's also a great conversation starter. Plus, it's equipped with locking casters and height-adjustable armrests, so you enjoy complete peace of mind even if your kid or pet claims it as their own. Shop here.
---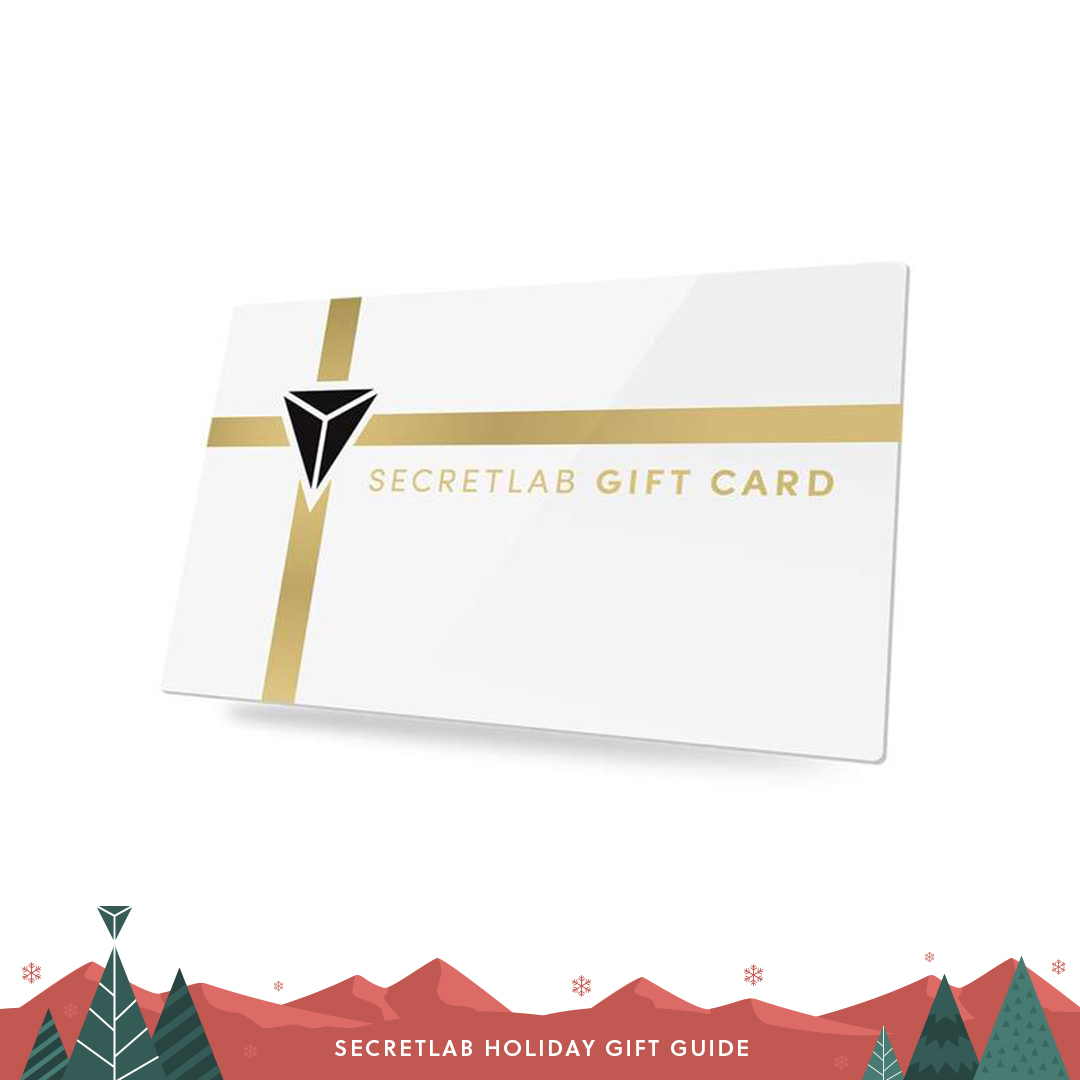 Still can't decide? Cut the guesswork and send a Secretlab Gift Card instead. It only takes a couple of minutes to check out. The best part? It never expires.
Pro tip: be sure to check whether your selected item is in stock or on pre-order, along with its estimated shipping date, before hitting checkout. But trust us — some things are worth the wait.

Happy shopping!