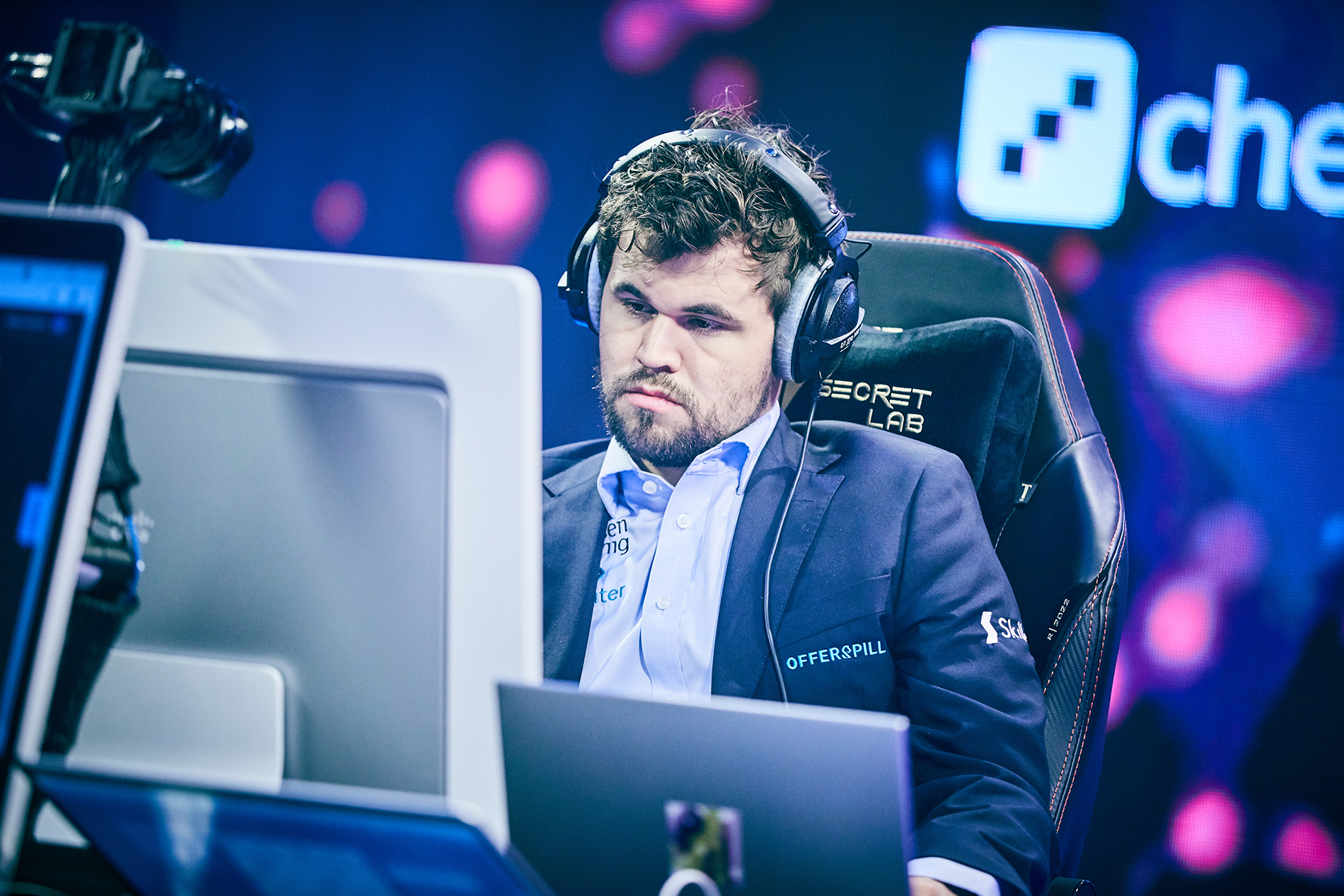 For the king of chess, it's the most important piece of equipment he needs going into battle: the throne he sits on.
World Champion Magnus Carlsen pays a lot of attention to how players should best sit at the chessboard, where poor posture can result in chronic back, shoulder and neck pain, as well as headaches — all of which can be detrimental when under pressure during a match. Carlsen now uses the Secretlab TITAN Evo, which he has found to work best for his matches.
Engineered specifically to support the top esports professionals at the highest level of play, Secretlab chairs feature proprietary research-backed ergonomic designs to provide the perfect balance of comfort and support. Carlsen will now enjoy a world-class sitting experience as he fights for supremacy in the Meltwater Champions Chess Tour with his very own Secretlab chair at all his matches.
"Especially with the increasing number of online tournaments these past years, having a good chair is crucial for a chess player and I feel very comfortable competing in my Secretlab chair," Carlsen said.
Secretlab is the Official Chair Partner of the Meltwater Champions Chess Tour and is providing custom Tour-branded chairs for all players at live "Major" events throughout the year.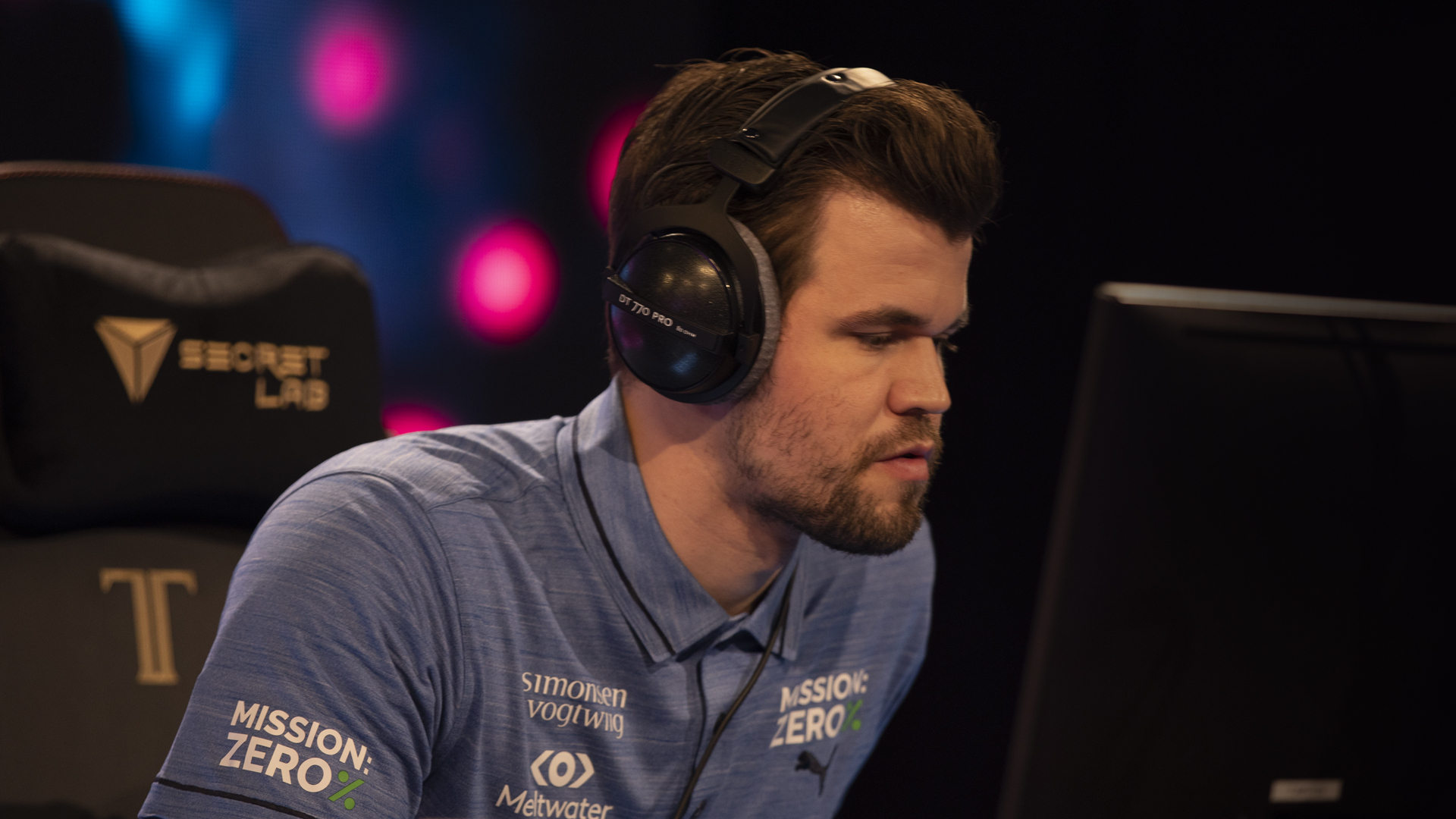 Tour Director Arne Horvei said: "The Secretlab chairs we received for all the players have truly added the final touch to our playing venues around the world.
"Thanks to Secretlab, the players are enjoying a new level of comfort as they compete."
"These players often have to sit for long periods concentrating hard – the last thing they need is a chair that doesn't support them well. These Secretlab chairs are designed specifically for that."
Secretlab has been the long-time chair of choice for global esports powerhouses, and premier tournaments around the world including League of Legends World Championships, Dota 2's The International, and the VALORANT Champions Tour. 
"Being at the top of the highest level in any field, it is a game of inches, especially so for chess where they spend long hours seated and cannot afford any distraction. Magnus has already been using our chairs in training, so it only makes sense to use what he prefers and is most comfortable with at the highest level of competitive play," said Alaric Choo, co-founder and Chief Strategy Officer of Secretlab.
The 2022 season of the Meltwater Champions Chess Tour started in February and features 9 monthly tournaments until the end of the season in November when the world's top online chess player will be crowned. 
About Secretlab
Established in 2014, Secretlab has redefined what people think of when it comes to gaming chairs. Driven by extensive research, development, and cutting-edge engineering, Secretlab's award-winning chairs are the top choice of the world's premier gaming tournaments, championship-winning teams and over 2,000,000 users worldwide. Today, Secretlab's proprietary technology and design innovations continue to push the boundaries in ergonomic comfort and the science of sitting, winning over 50 Editor's Choice and Best Hardware Awards from leading international publications and reviewers.
To learn more about us, visit https://secretlab.co, or follow Secretlab on our Facebook, Instagram (@Secretlab) and Twitter (@secretlabchairs) pages.
About Play Magnus Group
Play Magnus Group is a global leader in the chess industry focused on providing premier digital experiences for millions of chess players and students. The company offers elearning and entertainment services via its market leading brands: chess24, Chessable, iChess, New In Chess, Everyman Chess, Silver Knights, CoChess, Aimchess, the Play Magnus App Suite, and the Meltwater Champions Chess Tour. The Group's mission is to grow chess to make the world a smarter place by encouraging more people to play, watch, study, and earn a living from chess.
Play Magnus Group is listed on Euronext Growth Oslo under the ticker PMG and OTCQX® Best Market under the ticker PMGMF. For more information visit pmg.me.