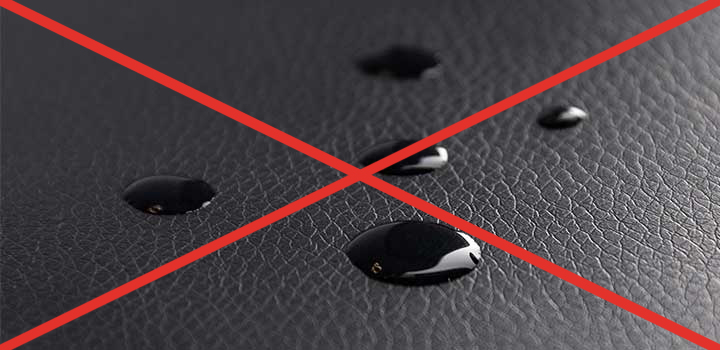 Your Secretlab gaming chair takes care of the largest part of your body—your back (and butt). In return, it doesn't ask for a lot of maintenance, particularly chairs made from PU leather.
PU leather is a coated surface which makes it easier to maintain than natural leather. However, even the highest quality, TUV SUD-certified PU leather (such as Secretlab's PRIME™ PU leather) can degrade, crease, and even peel over time if proper care is not administered.
Follow these 3 quick & easy tips, and your Secretlab gaming chair will look as good as new down the road:
Don't sweat it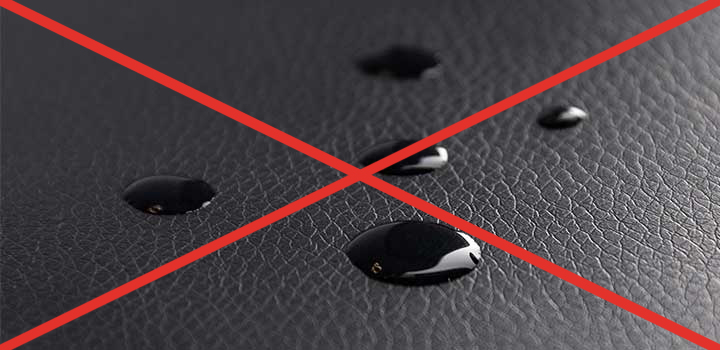 It's normal to break into a sweat when you are furiously at work or in the middle of an intense gaming session. It's a good thing that most PU leathers are designed to be water resistant!
But there isn't any leather—be it natural or synthetic—that is completely immune to prolonged exposure to perspiration and the buildup of body oil as these will change the pH values of the coating. Add in friction to the mix, and the end result will be a weakened top coating that is prone to peeling. Restoration is not possible after this happens, so remember to keep your sweat off!
We recommend using your PU leather chair in a cool & dry environment, and avoid prolonged exposure of your gaming seat to perspiration and hot objects, such as hairdryers.
Clean it occasionally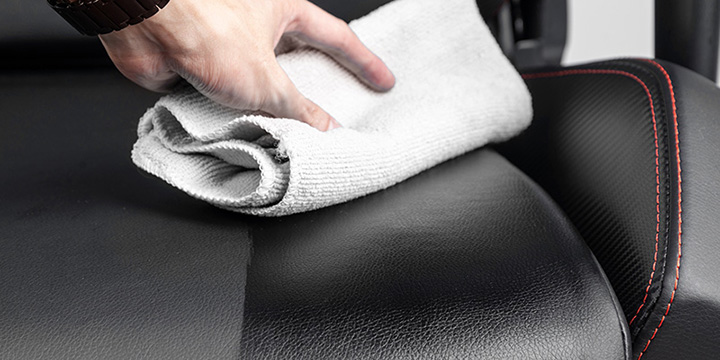 PU leather is coated with water-resistant properties, so you don't have to worry about accidental spills or dirt being absorbed quickly, leading to odors like in most other materials.
You can easily remove grime and dirt to prevent them from being absorbed and forming stains. But you'll be in for some trouble if left to sit for weeks.
Cleaning is an easy, quick process: Sweep off or vacuum up any large dirt particles before wiping the leather clean using a slightly-damp microfiber cloth. If you're experiencing humid weather, you should consider doing your quick maintenance more regularly.
It is not necessary to apply leather conditioners on PU leather gaming seats, but occasionally wiping off dirt and body oil using 2-in-1 leather cleaners (such as Secretlab's premium leather cleaner) will go a long way keeping your gaming chair stain-free and looking brand new.
Use it, don't abuse it
PU leather is a great companion for comfortable daily usage; it can withstand scratches and scrapes that would otherwise affect natural leather. However, even the toughest of materials will suffer from repeated careless usage.
Avoid unnecessary pressure that would cause great friction to the surface, such as pressing one leg down into the seat, or leaving small & heavy objects on the chair. Additionally, keep highly abrasive and sharp objects, such as velcro or jean rivets away from the seat.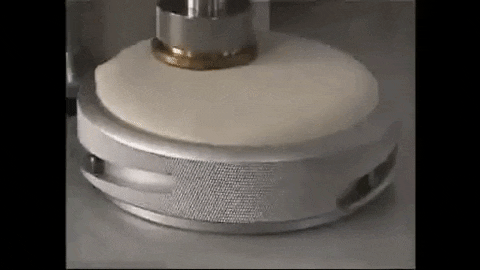 Secretlab's PRIME PU leather is subjected to more than 10 mechanical properties, durability and performance tests, including over 100,000 test cycles of flexing and abrasion resistance on the Martindale Abrasion Tester (above). That's 5 times of the standard test requirements of 20,000 cycles. Image from YouTube.
Takeaway
PU leather is an incredible, modern material. It excels both in terms of durability and feel, and has few downsides. Keep these tips in mind, use your Secretlab PU leather chair as intended, and it'll look brand new even after years down the road!