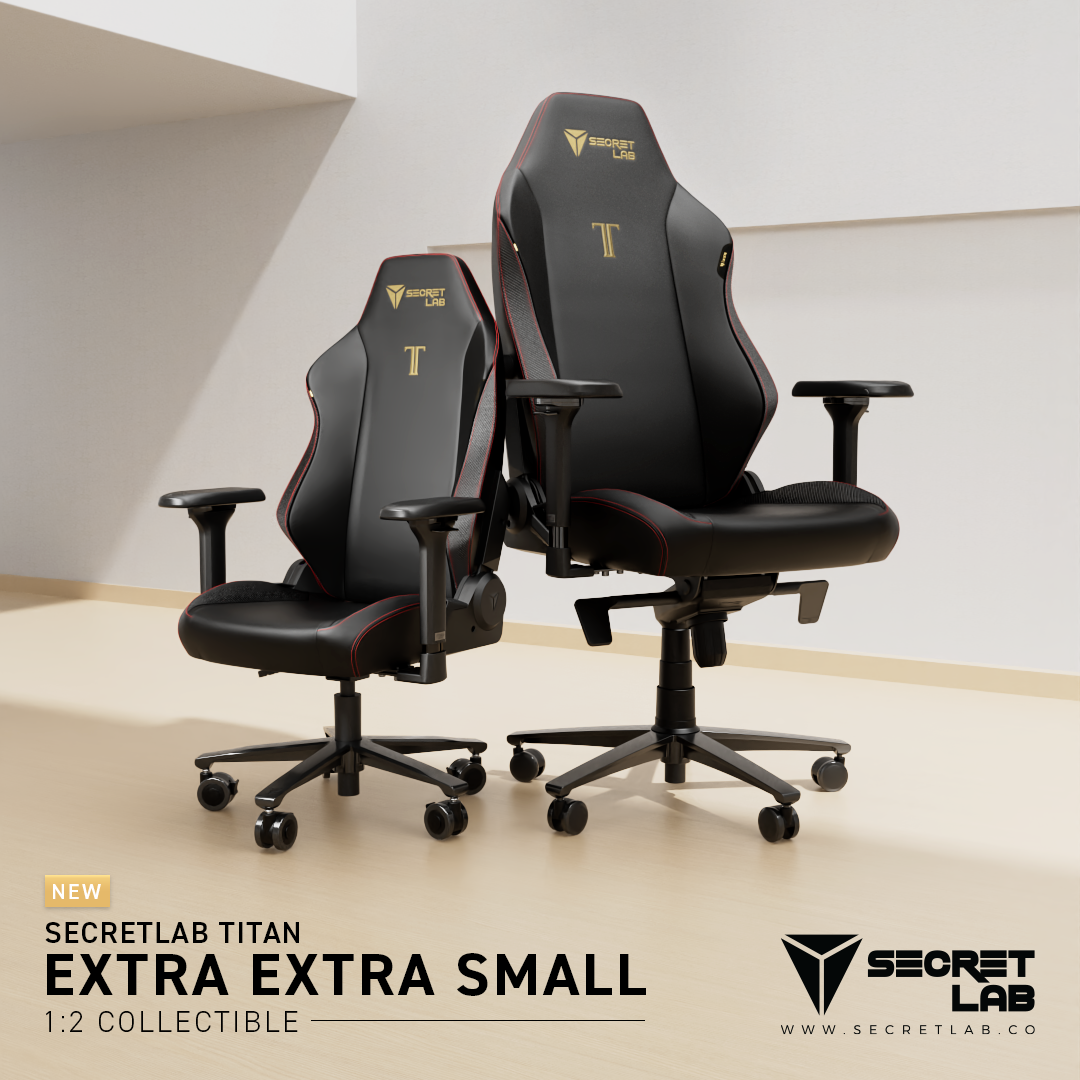 Honey, I shrunk our gaming chair!
Small, but just as mighty. The Secretlab TITAN Extra Extra Small (XXS) started out as an April Fool's joke. Our marketing and design teams thought it'd be cute to have a small gaming seat for our fur kids and little ones, so we decided to show our community — and the world — our concept of it. But it soon took on a life of its own. Before we knew it, we were back in our lab trying to figure out how to shrink our wheelbase so we could put it on our smallest chair ever.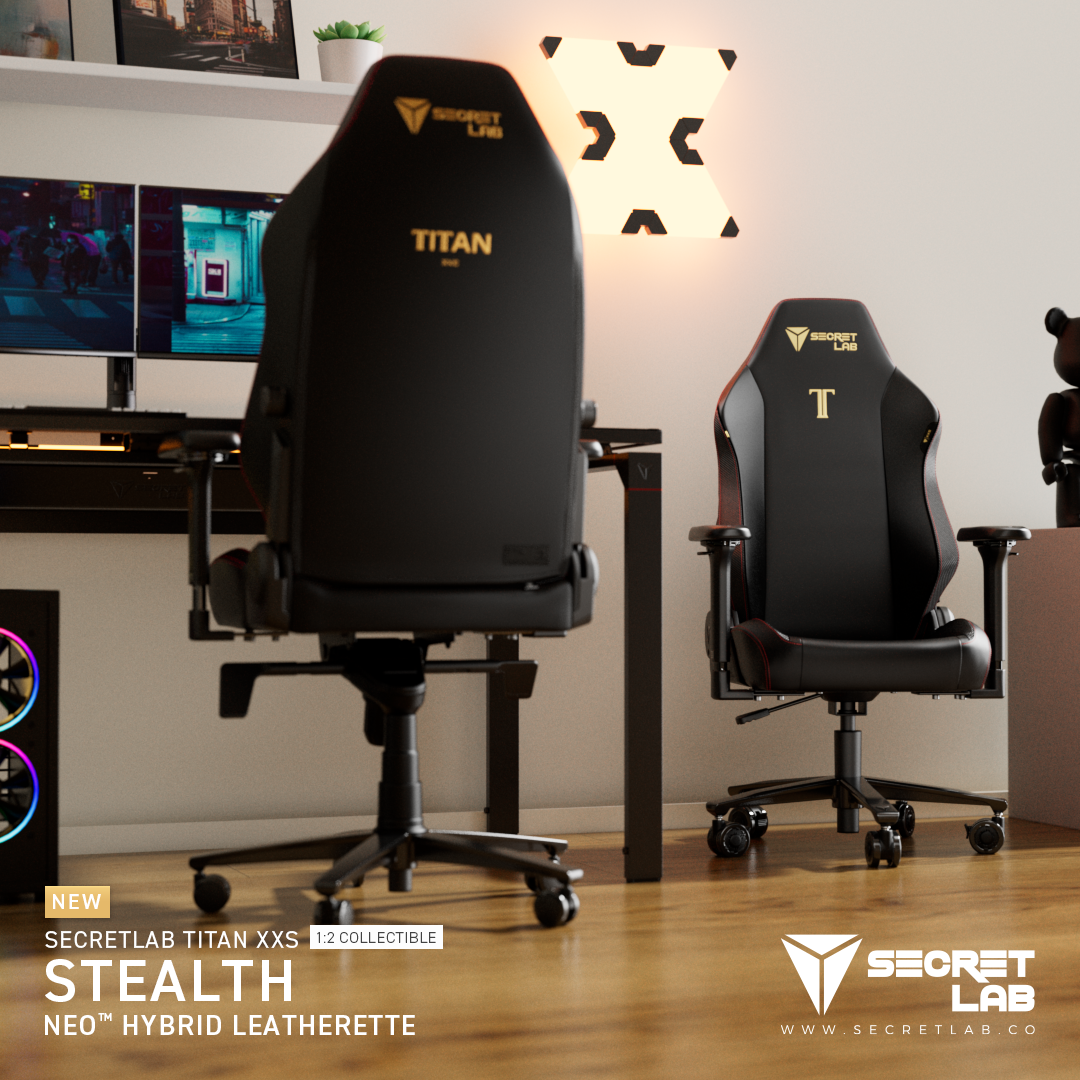 The sheer enthusiasm in our comments section and our flooded inboxes helped propel the project to reality. Our audience had spoken — they loved the idea of small gaming chairs and they wanted it now.
"We often get fans asking us if we have a chair for everyone from papa to the littlest one at home, with many sharing pictures of their chairs being taken over by their pets — I think they'll find something to love with the Secretlab TITAN XXS," says Vincent Sin, our Head of Industrial Design.
Good looks run in the family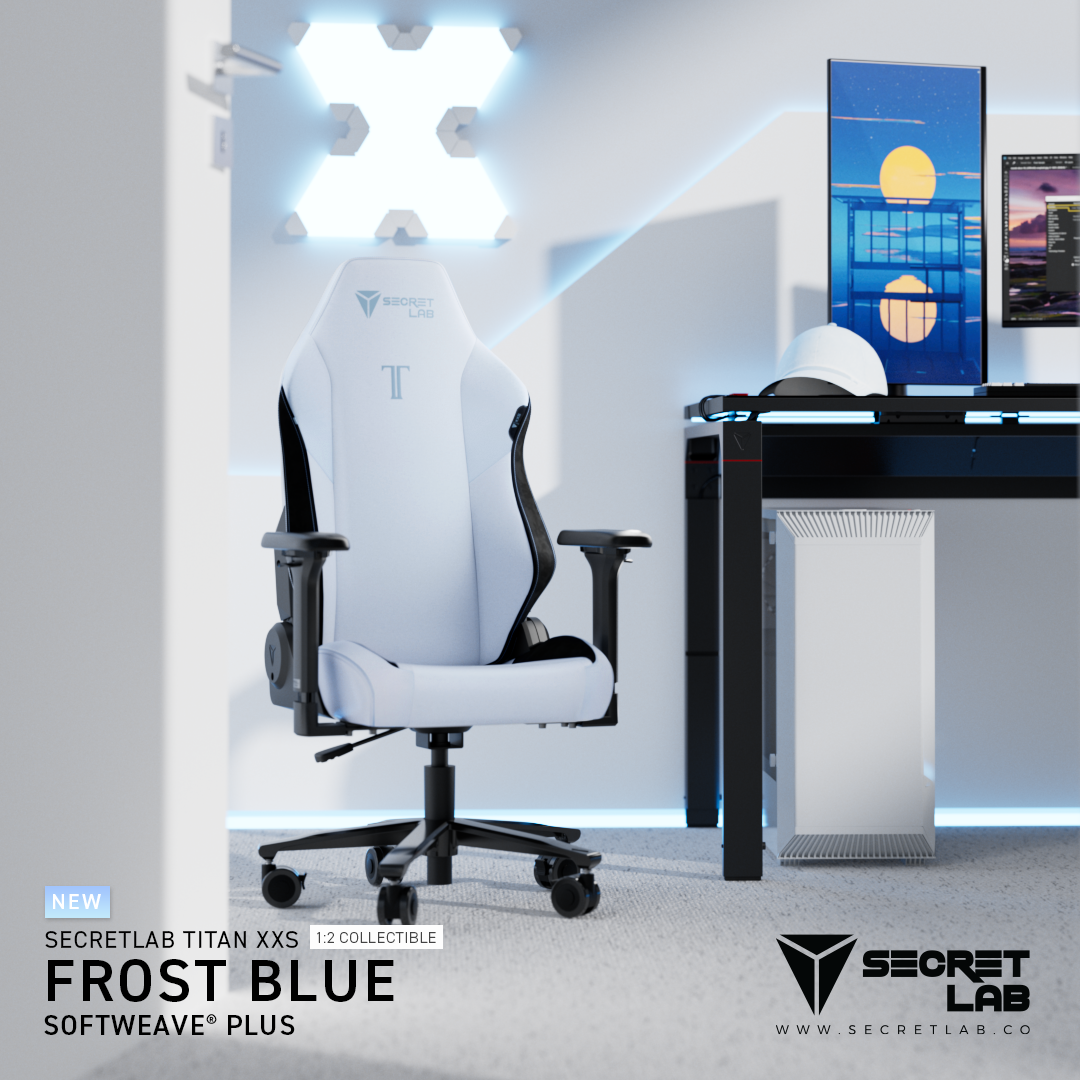 Making a conceptual prototype was fun, but actually making a functional product that lives up to our safety standards was immensely challenging. Every design element had to be re-engineered at a smaller scale, and these minuscule parts required even greater precision.
At Secretlab, we create best-in-class gaming seats for esports pros, creators, and anyone else who requires uncompromising comfort throughout the day. This means a meticulous attention to detail and a relentless commitment to getting even the little things right. You'll find this vision reflected in the Secretlab TITAN XXS — our first-ever collectible gaming chair, complete with height-adjustable armrests.
Safety and durability have always been core focus pillars for our engineering team, which is why the TITAN XXS is certified according to international standards for child safety (BS EN 17191, FIRA C001, ASTM F2613-21). And just as we did on the TITAN Evo, we've also gone above and beyond to run our own customized tests for the TITAN XXS. For instance, we increased the durability test cycles and static load force required for our seat base, backrest and armrests by up to 10 times, putting them through far more stringent testing than was required for standard international certifications.
"The TITAN XXS was created solely for our fans. Having been bombarded with requests of an actual unit from friends and fans alike after our April Fool's joke, it was clear that we needed to get this into production. But while the TITAN XXS is meant to be a fun collectible, some serious engineering has gone into making it to ensure it meets the manufacturing standards we hold ourselves to. We won't be surprised if anyone finds this collectible actually better made than other imitation full-sized chairs in the market," says Ian Ang, co-founder and CEO.
Even the smallest things matter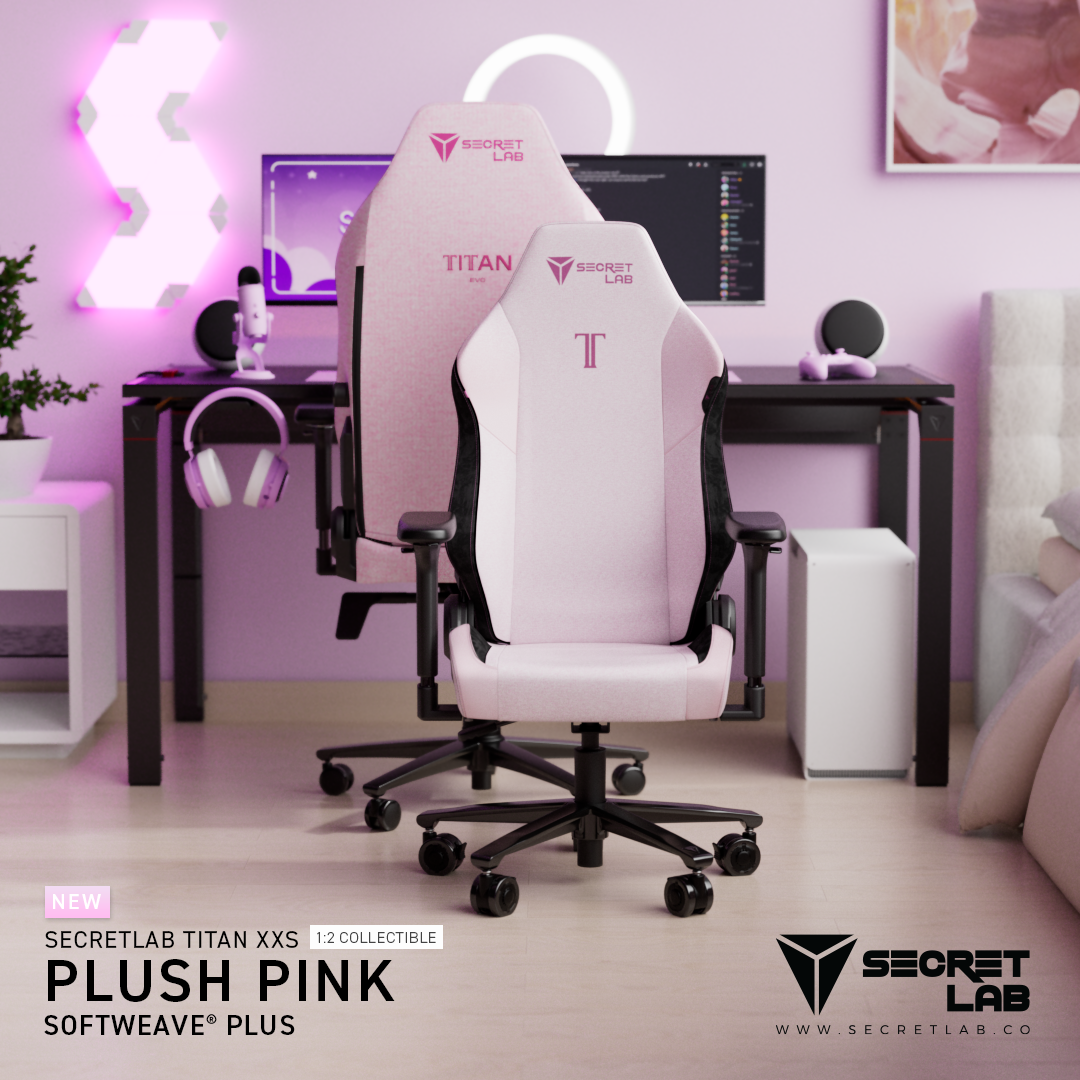 The Secretlab TITAN XXS is available in both Secretlab NEO™ Hybrid Leatherette and SoftWeave® Plus fabric. Choose from Stealth, Plush Pink, and Frost Blue, or better still, let your little ones pick!
Above all, we wanted the TITAN XXS to be as sturdy as its bigger sibling. So we worked with internationally recognized authorities to certify it for child safety and durability. It even features child-friendly locking casters and supports weights up to 70kg (154 lbs), so it's perfectly safe if your little ones hop on. We're also standing behind it with a 5-year warranty, the same as the Secretlab TITAN Evo and all our other gaming chairs.
"We worked really hard to bring the TITAN XXS to life and we're simply thrilled to be able to bring it to our community, just in time for the festive season," says Vincent. "I think it'll make a great gift for the holidays! It's a fun-sized collectible made just for our biggest fans to show off in their home, and it's functional to boot."
Our community matters to us, and the TITAN XXS is just the start of what we hope to create with you in mind.
Shop the Secretlab TITAN XXS at secretlab.co/xxs.
Limited quantities available globally — pre-order now and receive your Secretlab TITAN XXS in time for Christmas in selected regions.