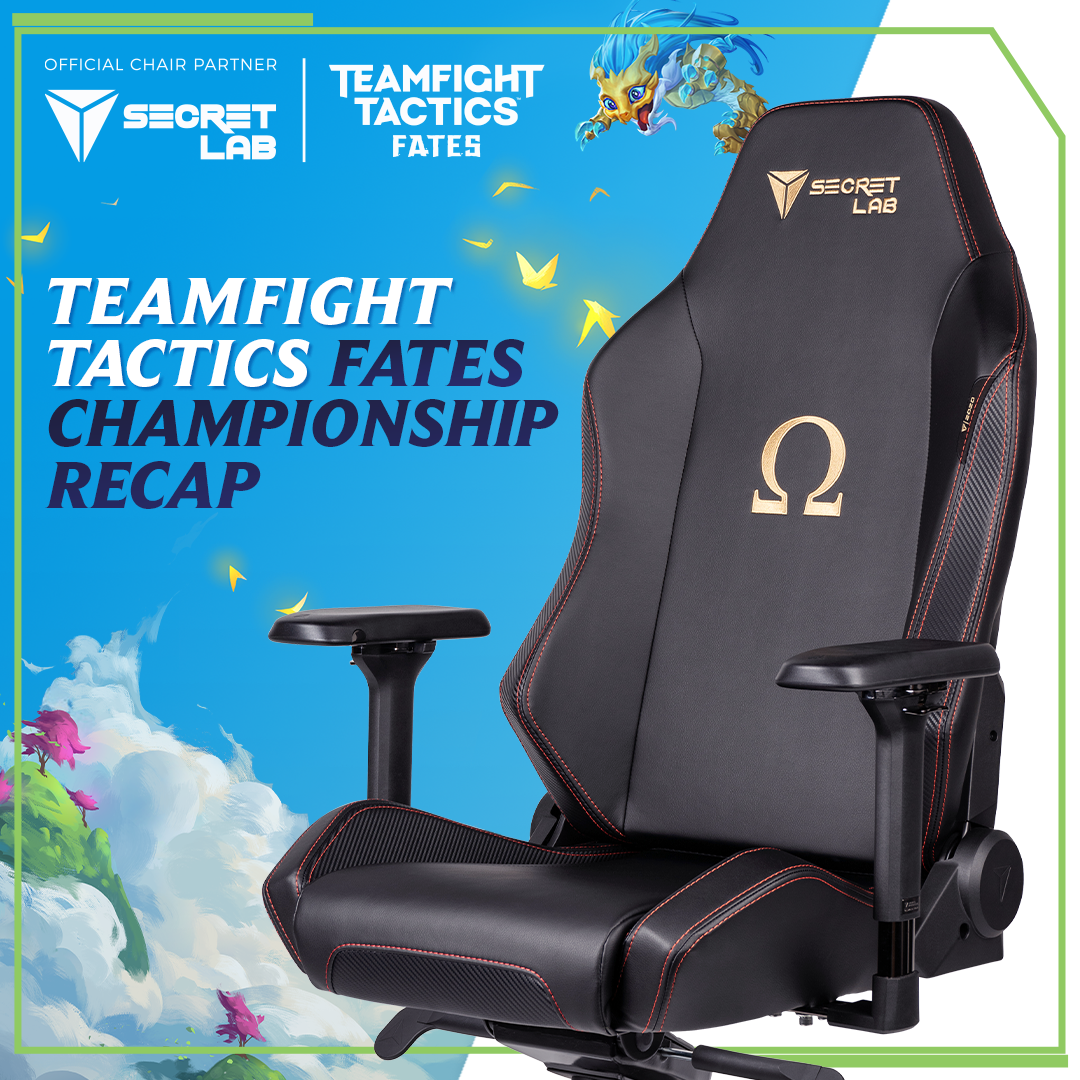 After three days and 15 matches, Korea takes home its first TFT title. A look back at the biggest TFT tournament to date, powered by tournament-grade comfort.
From the League of Legends World Championship to the Teamfight Tactics Fates Championship, Secretlab is the chair of choice of the most competitive esports, supporting the world's top players as they make history.
Powered by award-winning comfort, the world's best TFT players put on an incredible display of strategy, skill and resilience, with 8ljaywalking taking home the title and the lion's share of the whopping US$250,000 prize pool, the biggest for TFT to date. If you missed the championship, here's a recap of the three days of non-stop action.
State of the meta
Day 1 and 2 saw quite a variety of compositions perform quite well, despite Samira and Mage Swain-based compositions being known as the two strongest endgame team compositions for quite some time now.
Dragonsoul compositions performed extremely well but were rare due to the requirement of a Mage Spatula. Samira produced a good showing too, but players often couldn't reach Samira 2 and were left with either an Olaf or Tryndamere carry. Other compositions that did well include Brawlers, Cultists, Enlightened and Mages. 
On the other hand, compositions like Keepers and Kayle underperformed, likely due to the fact that they were fairly contested. Fabled turned out to be very popular and performed quite well in comparison to other compositions.
The final lobby
The tournament's format changed in the final lobby on Day 3. Instead of following the same point system over the first two days where the winner was determined by the total number of points accumulated, the tournament adopted a checkmate format. This meant that players had to first reach 18 points, and then finish first place in a game to win and end the tournament. In addition, getting first or second in the final lobby awarded one extra point, so players had even more incentive to go all out and gain a lead. 
8ljaywalking vs Zyk0o
But the spotlight was entirely on two players on the final day of the TFT Fates Championship, Korean player 8ljaywalking and Frenchman Zyk0o. And despite his lackluster showing on Day 1 and 2, Zyk0o was off to an incredible start on the third day with two wins and a third placing in his first three games.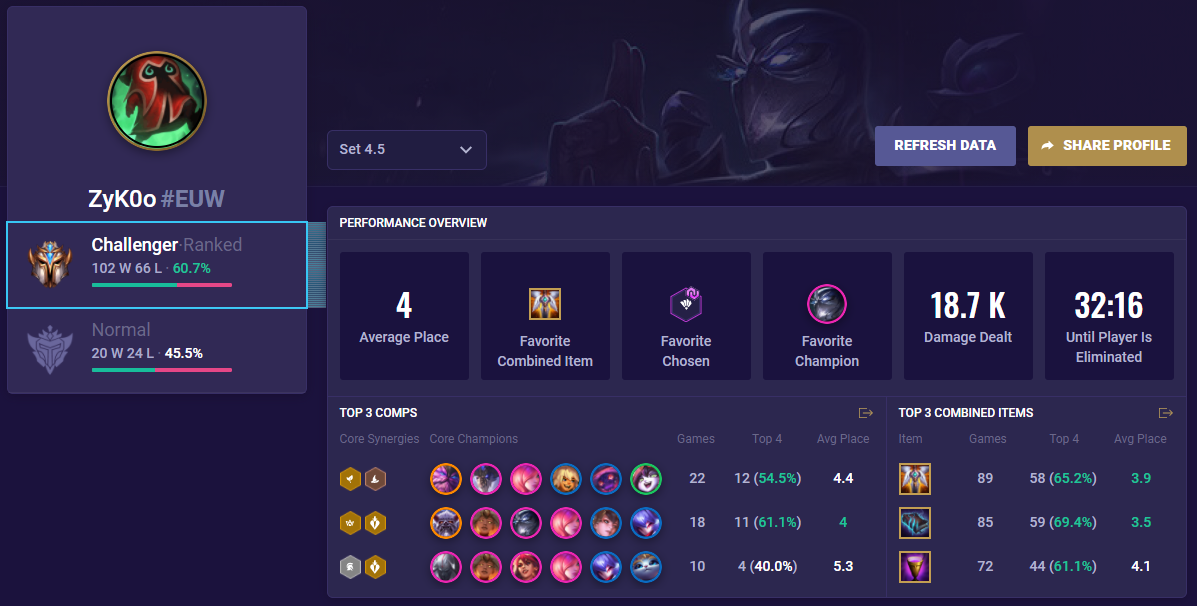 The rest of the lobby was left to play catch-up. With just 13 points after three games, 8ljaywalking proceeded to show up with a win in Game 4 to keep himself in the tournament, before committing to an aggressive playstyle in Game 5 with early strong board slamming items. Zyk0o opted to save up his gold to hit big with his Samira 2, but 8ljaywalking edged out a win with his Kayle composition and favorable matchup against Zyk0o.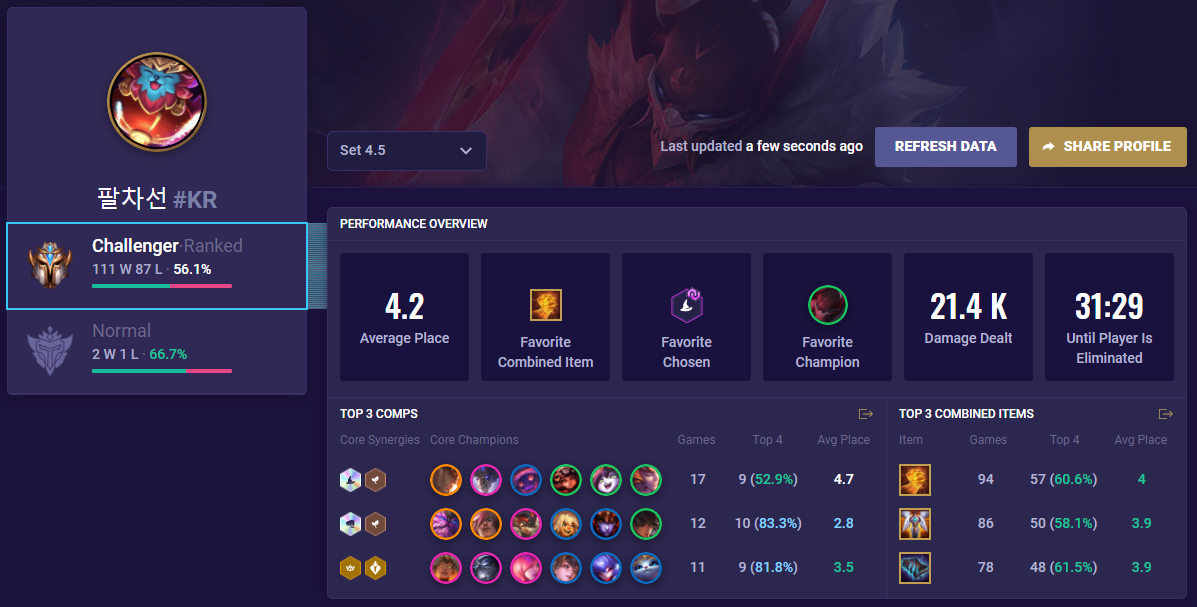 8ljaywalking had a very consistent performance on each day of the tournament, boasting an incredible 3.2 average lobby placement, 73.3% top 4 rate, and 60% top 2 rate. But to Zyk0o's credit, his performance on Day 3 was so good that he ended up tying 8ljaywalking for 33 points — the latter won because of the checkmate format. 
Still, the tournament could easily have gone in a different direction. One strong contender was Ramkev, who was also extremely consistent and demonstrated capability with a wide variety of compositions throughout the tournament. Elsewhere, Razza, the sole representative of the OCE region, barely missed out on extending the tournament for one more round in Game 5 with a formidable endgame board.
The checkmate format also meant that the tournament was being decided on a razor-thin edge. By Game 5, six out of eight players had hit the 18-point threshold required to secure the championship with a first-place finish. With his historic win, 8ljaywalking takes home US$41,500, the biggest ever in competitive TFT.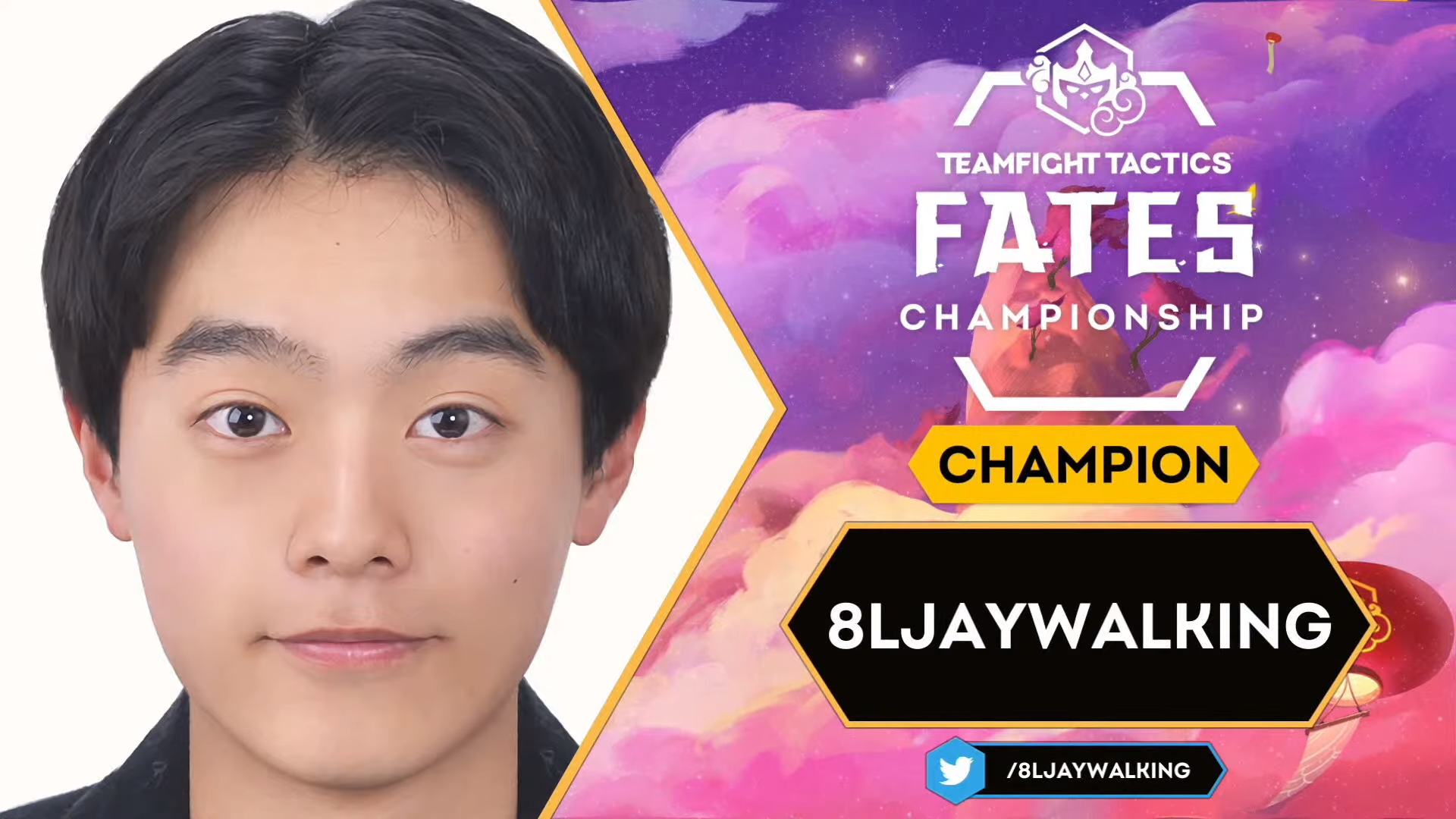 Moving forward, all eyes will be set on TFT Set 5: Reckoning, primed to launch on April 28. The Chosen mechanic is going away, and we'll see the addition of 58 new champions, 27 new traits, a new game mode and more. 

Secretlab is the official chair partner of Teamfight Tactics Esports. For more detailed analysis and insights, please head to Mobalytics.