UNITED STATES, JAN 4, 2019: International gaming chair specialist, Secretlab, today announced a partnership with esports producer and network giant OGN – who created the world's first esports league and captured global attention with their top-quality Starcraft 2 broadcasts as well as League of Legends and Overwatch tournaments in South Korea.
The official tie-up announcement comes as part of the official opening of the OGN Super Arena in California—the first-ever dedicated Battle Royale studio in North America, which can seat up to 100 competitors, making it the largest esports studio arena on the US West Coast. The arena is fully equipped with Secretlab's award-winning chairs for use by professional players and casters.
Said Dennis Yi, Director of Business Development at OGN: "OGN has built its reputation on quality, and we need to ensure that the partners we align with share the same goals and standards. So we turned to Secretlab because they are the go-to brand for high quality and performance gaming products. After trying out their chairs ourselves, we rest assured that all our new studio participants will be seated and competing in full comfort for all our upcoming championships."
Said Ian Alexander Ang, Secretlab's co-founder and CEO: "I've been a fan of OGN ever since the Starcraft II GSL back in 2011. OGN was the first-mover in a new game like Starcraft II, and today, are still pioneering new trends in esports leagues and events, particularly with their new Battle Royale studio—the first such arena in North America. The standards they've set for the esports industry is incredibly high and we're proud to be working alongside them; supporting tournaments and professional players at their new studio with our ultra-comfortable, award-winning chairs."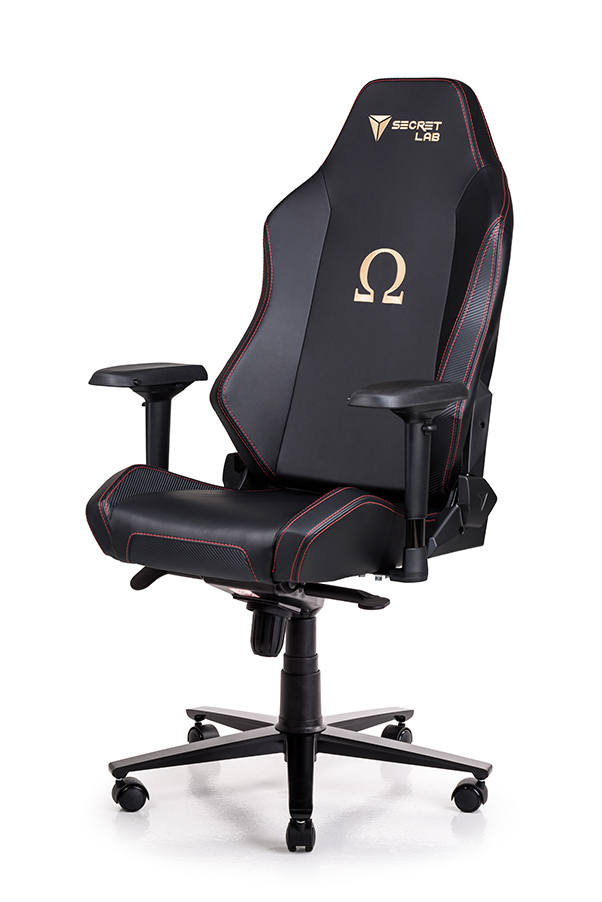 Secretlab OMEGA Stealth
OGN—whose parent company is CJ E&M, based in South Korea—announced late last year that it had partnered with with PUBG Corp, publisher of the hit title PlayerUnknown Battlegrounds, to produce the new National PUBG League. This will be the first and largest North American league for the game, with a prize pool of $1 million, and slated to begin in January 2019.
The chairs were debuted at the studio's opening event—the OGN Supermatch (OSM) Alpha flagship showcase, which featured the Esports Organisation of 2018 Cloud9's PlayerUnknown Battlegrounds team, as well as other renowned personalities, held last month. The next event held at the studio will be the National PUBG League Pre-season, slated to begin January 7th.
About Secretlab
Secretlab was established in 2014, with the mission of providing every user with a top-quality gaming chair—each extensively designed, built and then tested with only highest-grade materials for incredible comfort and unparalleled support. Today, over 100,000 satisfied users have upgraded their seating experiences in over 50 countries worldwide, alongside rave reviews from international media publications. And we're only getting started.
To learn more about us, visit www.secretlab.co, or follow Secretlab on our Facebook, Twitter (@secretlabchairs), and Instagram (@Secretlab) pages.
About OGN
Founded in 2000, OGN is the world's longest-running and largest esports producer and network. For nearly two decades, it has built an impressive track record creating successful live esports competitions and other related premium content around the top games in the world. This includes producing the world's first global leagues for StarCraft II, League of Legends, Overwatch and Playerunknown's Battlegrounds. Since its inception, OGN has produced more than 500 global leagues and events to date and generated over 2 billion live stream views of esports programming. A subsidiary of one of Asia's largest media companies, CJ ENM, OGN sets itself apart through its best-in-class production techniques and producers and directors with unparalleled esports expertise, and an executive team with years of experience creating premium, entertaining content globally.
For more information, visit www.OGNEsports.com or follow us @OGNEsports on Facebook, Twitter, and Instagram. For live streams of latest competitions and a library of video contents, please subscribe to Twitch and Youtube.
(Top image via Twitch)