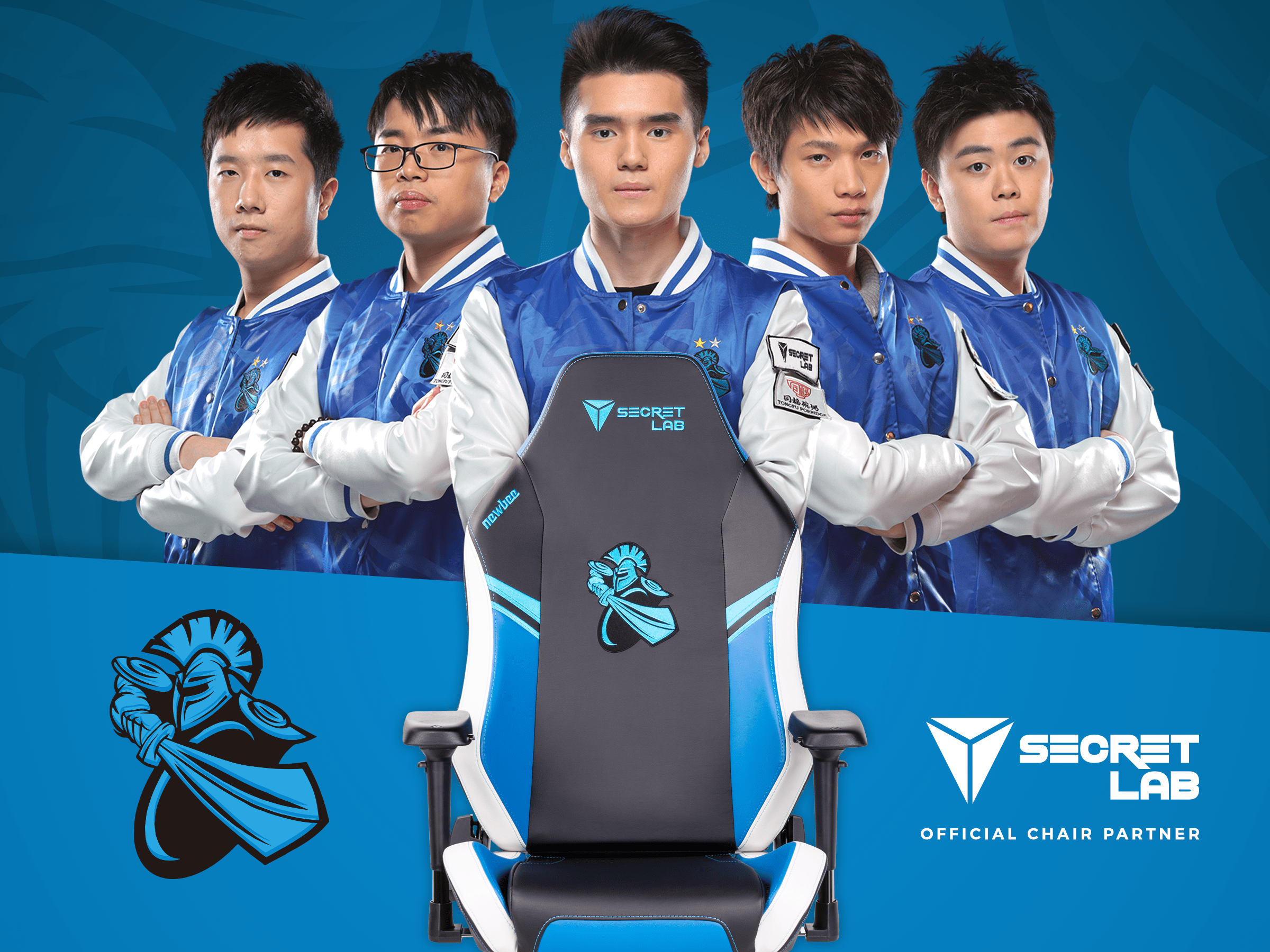 SINGAPORE, MAY 22, 2018: International gaming chair maker Secretlab announced its partnership with world-renowned esports team Newbee Gaming today, as part of the company's continued support of top international esports teams and organizations.
Secretlab will become Newbee Gaming's official gaming chair partner and also announced an exclusive, custom Newbee Gaming OMEGA 2018 chair in celebration of the partnership.
Newbee Gaming announced themselves to the world after their stunning triumph at The International 2014. Since then, their Dota 2 team has gone on to dominate the scene, with 15 Major and Premier tournament wins, including recent triumphs at the ESL One Genting 2018 and last year's Perfect World Masters.
"The first time we sat on Secretlab's chairs was at the PGL Bucharest Major. Their chairs were one of the most comfortable that we've tried, and we immediately wanted to work with them. Their chairs allow us to train longer and make it easier to sit in front of a computer all day," said Newbee Gaming Dota 2 captain Hu "Kaka" Liangzhi.
Said Ian Alexander, Secretlab's co-founder and Managing Director: "My co-founder Alaric and I built Secretlab because we could not find a chair that ticked all the boxes for our long gaming sessions. When Newbee approached us after being impressed by the quality of our chairs at the PGL Bucharest Major, we knew that our product-focused approach had come to fruition. For us, there is no greater pleasure than having world-class gamers genuinely enjoying our chairs, and we are thrilled to provide Newbee's professional gamers with endless hours of comfort!"
About Secretlab
Secretlab was established in 2014 with the mission of providing every computer user with a quality yet affordable chair. Our solution is simple: We sell our top-quality chairs direct—so customers don't pay for retailers or distributors' mark-ups, while allowing us to maintain the best customer and aftercare services.
Today, users have upgraded their seating experiences in over 40 countries worldwide—such as the United States, United Kingdom, Canada, Australia, Singapore, and across Europe and South-east Asia. And we're only getting started.
To learn more about us, visit www.secretlab.co, or follow Secretlab on our Facebook, Twitter (@secretlabchairs), and Instagram (@Secretlab) pages.