NOVEMBER 4—International gaming chair specialist Secretlab today announced the world's first official Secretlab Overwatch® Edition and Secretlab D.Va Edition gaming seats.
Blizzard Entertainment's acclaimed team-based shooter Overwatch has enjoyed tremendous success since its launch in 2016, winning multiple Game of the Year awards. The game also quickly established itself as an esports mainstay with the Overwatch League, the first major global professional esports league with both city-based teams and home-and-away games globally starting in 2020. Blizzard recently held its fourth Overwatch World Cup competition at BlizzCon, with Team USA team taking home the gold medal.
In celebration of the ongoing success of Overwatch as well as one of its most iconic characters, D.Va, Secretlab has released two special edition chairs, which will be available for sale on Secretlab's website (https://secretlab.co/overwatch).
Said Ian Alexander Ang, co-founder and CEO of Secretlab: "Overwatch today is loved and played by millions of gamers around the world—both competitive and enthusiasts—for its fast-paced, dynamic game mechanics, as well as for its thematically-rich lore and characters. Together with Blizzard, we worked to create a product that will further inspire the Overwatch community—and particularly D.Va fans—and take their Overwatch gaming experience to the next level. We took every detail of Overwatch's incredible aesthetics and married them with the award-winning features of the Secretlab Classics*—giving all Overwatch gamers a high-performance sitting experience, which will support even the competitive rigors of this lightning-paced game." 
*Secretlab Classics is the official collection of our 2020 award-winning gaming chairs, which includes the Secretlab OMEGA 2020, the Secretlab TITAN 2020 and TITAN XL 2020, and all their Special Edition (SE) variants.
About the Overwatch and D.Va Editions
The Secretlab Overwatch Edition and Secretlab D.Va Edition will be available for Secretlab's award-winning OMEGA 2020 and TITAN 2020 models. Each will come with the latest upgrades of the Secretlab Classics (launched earlier this year), such as:
Secretlab's Signature Cold-Cure Foam

. A patent-pending* foam manufacturing mix and procedure is employed to achieve a consistent and highly-durable firmness that provides both immaculate comfort and great support.




*SG Pat. App. No. 10201903863S

Full-metal four-directional armrests

that provide far smoother adjustability and far greater stability and sturdiness; made even sleeker and ultra-resistant to corrosion with a full-chrome plating finish.

Signature Memory Foam Pillows

—Secretlab Classics gaming chairs will come with an all-new memory foam neck pillow that features a cooling gel pad to regulate the heat from the head and neck, especially useful for long periods of sitting.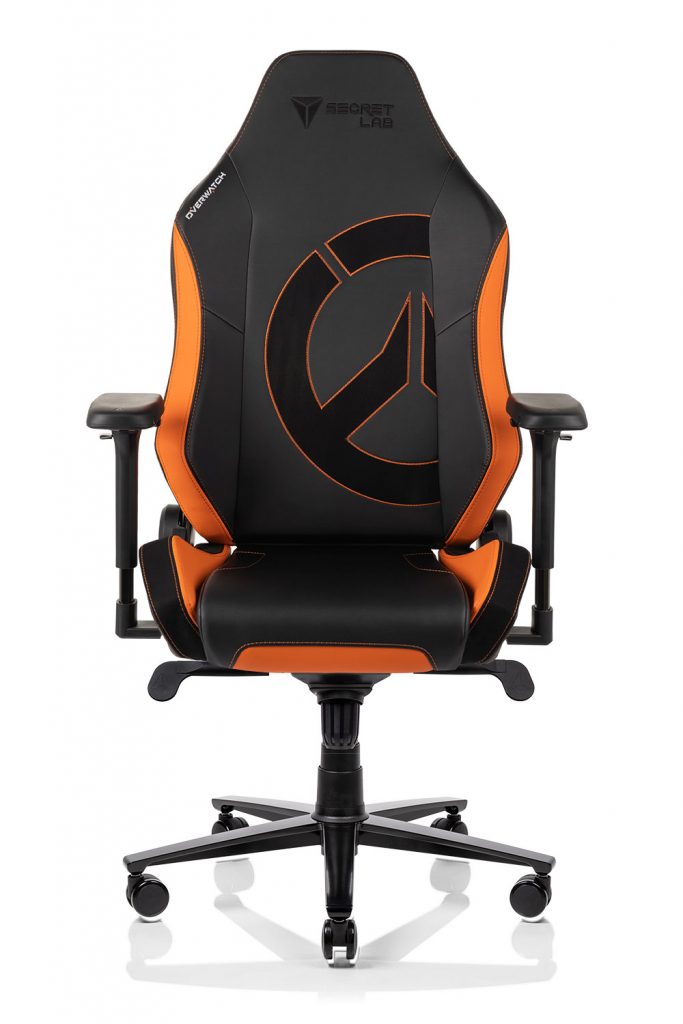 The Secretlab Overwatch Edition, upholstered in Secretlab's latest PRIME™ 2.0 PU leather, adopts the game's iconic orange-and-black emblem, which is intricately embroidered as the grand centerpiece of the chair.
The Secretlab Overwatch Edition will be available at https://secretlab.co/overwatch.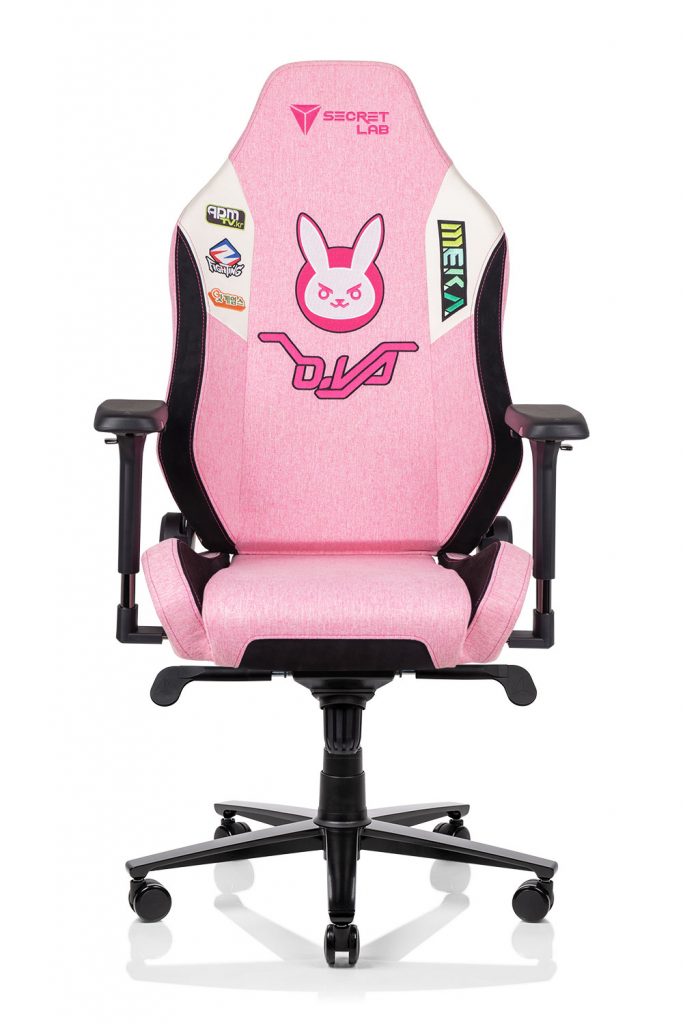 The Secretlab D.Va Edition is upholstered in Secretlab's custom SoftWeave™ fabric and follows the resplendent and ever-popular D.Va, assimilating her bubblegum pink and white color scheme. The Secretlab D.Va Edition also pays homage to the character's collection of in-game decals, which are embellished on the wings of the chair.
The Secretlab D.Va Edition is also available at https://secretlab.co/overwatch.
About Secretlab
Secretlab was established in 2014 to create the pinnacle of gaming seats—each extensively designed and engineered with only materials of the highest grade to ensure absolute comfort and unparalleled support. Today, Secretlab is the global choice of gaming seats for the world's most premier gaming tournaments, top esports professionals and teams, and over 250,000 satisfied users from more than 50 countries worldwide, alongside rave reviews from international media publications. And we're only getting started.
To learn more about us, visit www.secretlab.co, or follow Secretlab on our Facebook, Twitter(@secretlabchairs), and Instagram (@Secretlab) pages.
About Blizzard Entertainment, Inc.
Best known for blockbuster hits including World of Warcraft®, Hearthstone®, Overwatch®, the Warcraft®, StarCraft®, and Diablo® franchises, and the multi-franchise Heroes of the Storm®, Blizzard Entertainment, Inc. (www.blizzard.com), a division of Activision Blizzard (NASDAQ: ATVI), is a premier developer and publisher of entertainment software renowned for creating some of the industry's most critically acclaimed games. Blizzard Entertainment's track record includes twenty-two #1 games* and multiple Game of the Year awards. The company's online gaming service, Battle.net®, is one of the largest online-gaming services in the world, with millions of active players.
*Sales and/or downloads, based on internal company records and reports from key distributors.