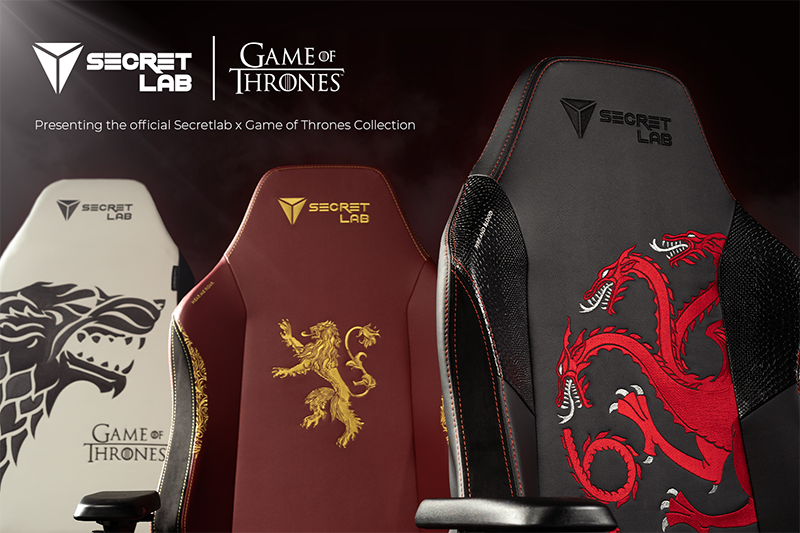 UNITED STATES, MAY 2—Winter is here, and the best seat in the house is no longer the Iron Throne.
To celebrate the final season of Game of Thrones, international award-winning gaming seat maker Secretlab, in collaboration with HBO Licensing & Retail, today released the world's first official Game of Thrones gaming chairs. The announcement comes in celebration of the internationally-acclaimed series' long-awaited eighth and final season, which began airing on April 14.
The Secretlab Game of Thrones Collection will be available in 3 limited edition variants, each carefully designed to bring to life three fan-favorite Houses: Stark, Targaryen, and Lannister.
The Secretlab Game of Thrones Collection will be available for the company's popular Secretlab TITAN and flagship Secretlab OMEGA lines. Each will be equipped with the models' award-winning features, such as the multi-tilt mechanism, four-directional armrests, Secretlab's signature cold-cured foam as well as the Secretlab TITAN's model-exclusive inbuilt, fully-adjustable lumbar support and the Secretlab OMEGA's highly-acclaimed memory foam lumbar pillow.
Said Ian Alexander Ang, CEO and co-founder of Secretlab: "On top of having an epic storyline, Game of Thrones' aesthetics and art direction are both unprecedented and phenomenal. Our designers, being huge fans of its aesthetics, came up with a few GoT concepts that looked so amazing that we had to reach out for a collaboration involving our award-winning chairs. GoT fans can now watch the much-awaited Season 8, repping their favourite houses, while reclined on our ultra-comfortable chairs."
The Secretlab Game of Thrones Edition will be available in limited quantities in select regions on www.secretlab.co/gameofthrones.
The official Secretlab Targaryen Edition chair.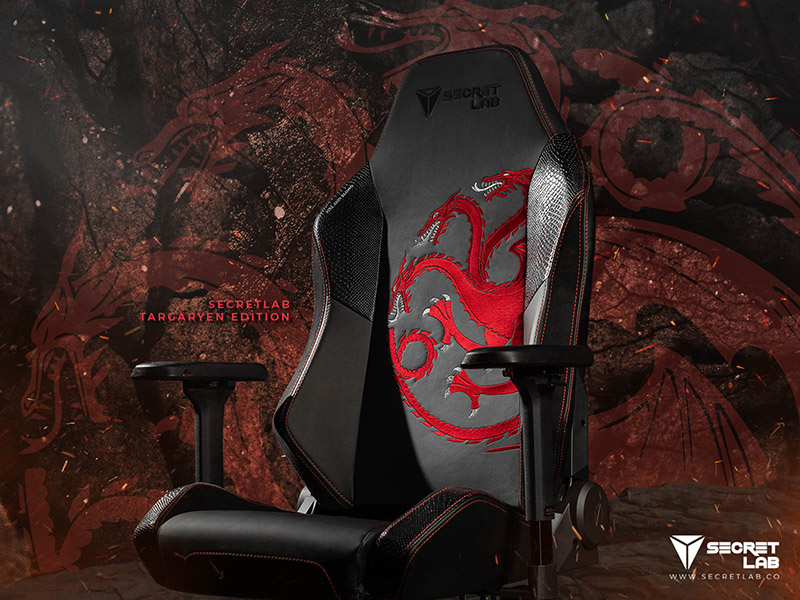 The official Secretlab Lannister Edition chair.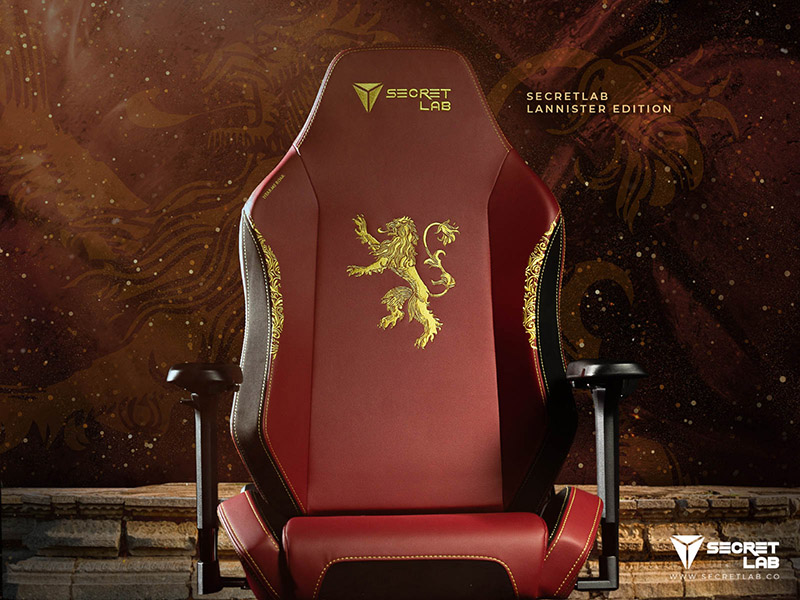 The official Secretlab Stark Edition chair.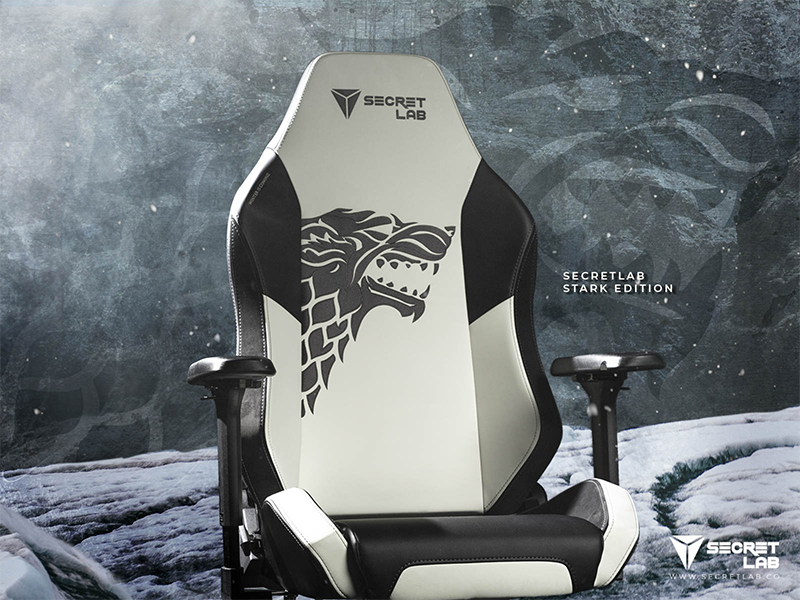 About Secretlab
Secretlab was established in 2014 to create the pinnacle of gaming seats—each extensively designed and engineered with only materials of the highest grade to ensure absolute comfort and unparalleled support. Today, over 100,000 satisfied users have upgraded their seating experiences in more than 50 countries worldwide, alongside rave reviews from international media publications. And we're only getting started.
To learn more about us, visit www.secretlab.co, or follow Secretlab on our Facebook, Twitter (@secretlabchairs), and Instagram (@Secretlab) pages.
About HBO Licensing & Retail
HBO Licensing & Retail, a division of Home Box Office, Inc., partners with best-in-class licensees around the world to give HBO's global audience new and exciting ways to engage with their favorite shows. The division leverages iconic, award-winning HBO programs such as Game of Thrones, VEEP, Sex and the City, Silicon Valley, Insecure, The Sopranos, Big Little Lies, True Blood and more to create officially licensed consumer products, innovative merchandise programs, retail activations and live immersive experiences.  HBO Licensing & Retail works across a broad range of product categories, including collectibles, apparel, publishing, live branded experiences, digital gaming, fashion and beauty collaborations, luxury accessories, and beyond. Officially licensed HBO merchandise can be purchased in retail stores around the world, online in the US at https://store.hbo.com, and at the groundbreaking HBO retail hub, the HBO Shop®, located at 42nd and 6th Avenue in New York City.