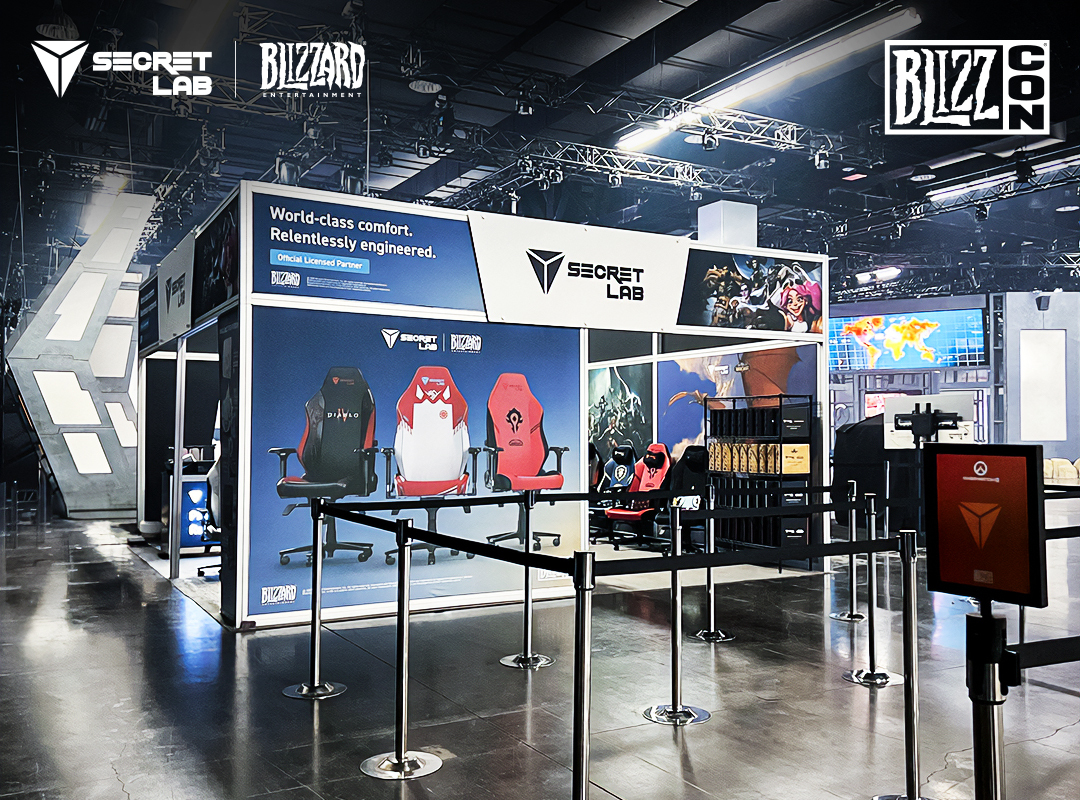 BlizzCon® 2023 brought together the gaming community in an unforgettable celebration of all things Blizzard. The excitement and energy at the Anaheim Convention Center was palpable. Across 2 days, fans from all over visited the Secretlab booth to celebrate their favorite games with officially licensed chairs and accessories from World of Warcraft, Overwatch®, and Diablo.
These attendees were also among the first in the world to experience our newly released Secretlab TITAN Evo Overwatch® 2 Kiriko Edition, Secretlab SKINS Overwatch® 2 D.Va Edition, and Secretlab Memory Foam Lumbar Pillow World of Warcraft Murloc Edition — our latest product collaborations launched in celebration of BlizzCon®.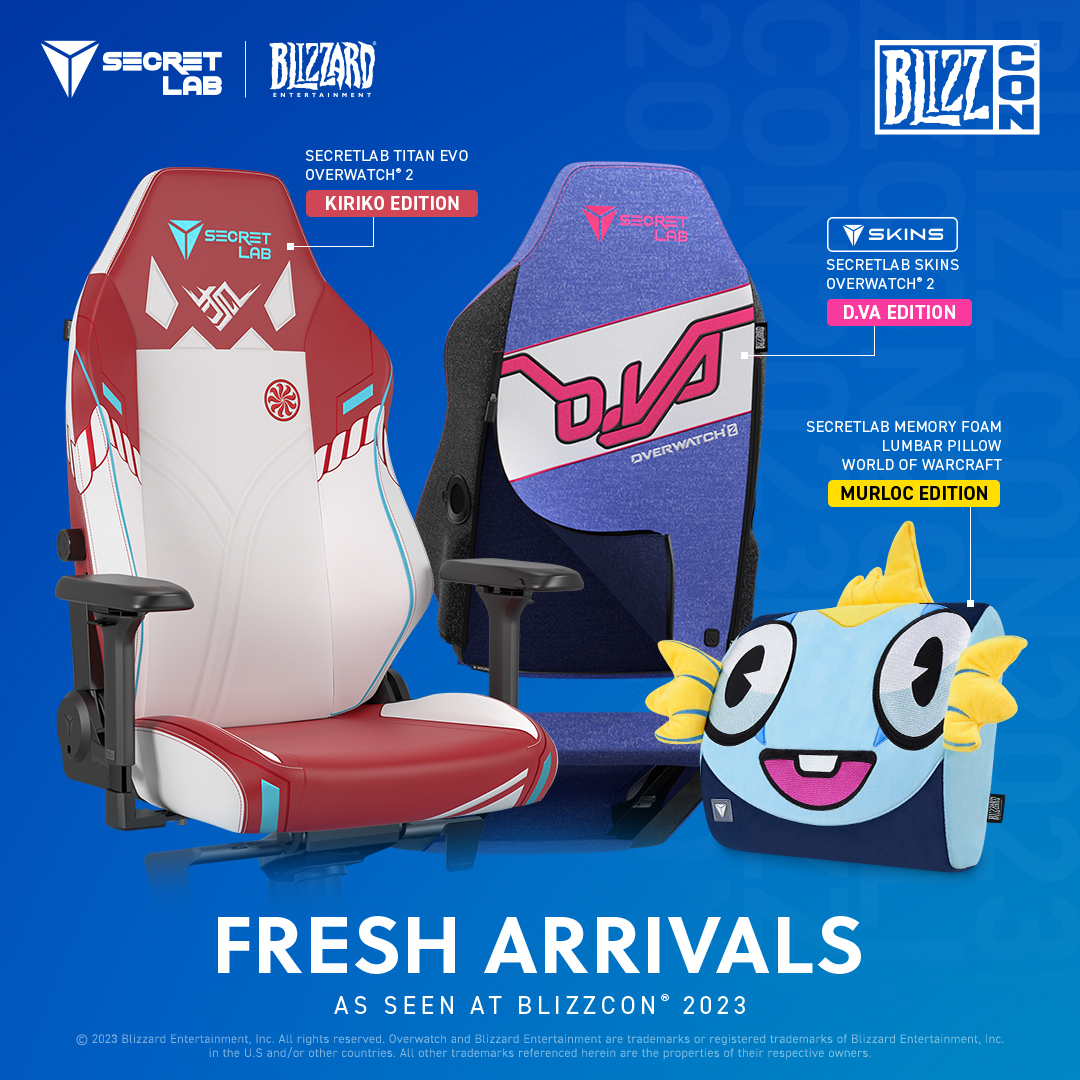 The Secretlab experience
As soon as they stepped into the Secretlab booth, visitors were greeted by a meticulous display of chairs from the Secretlab Overwatch®, Diablo, and World of Warcraft Collections.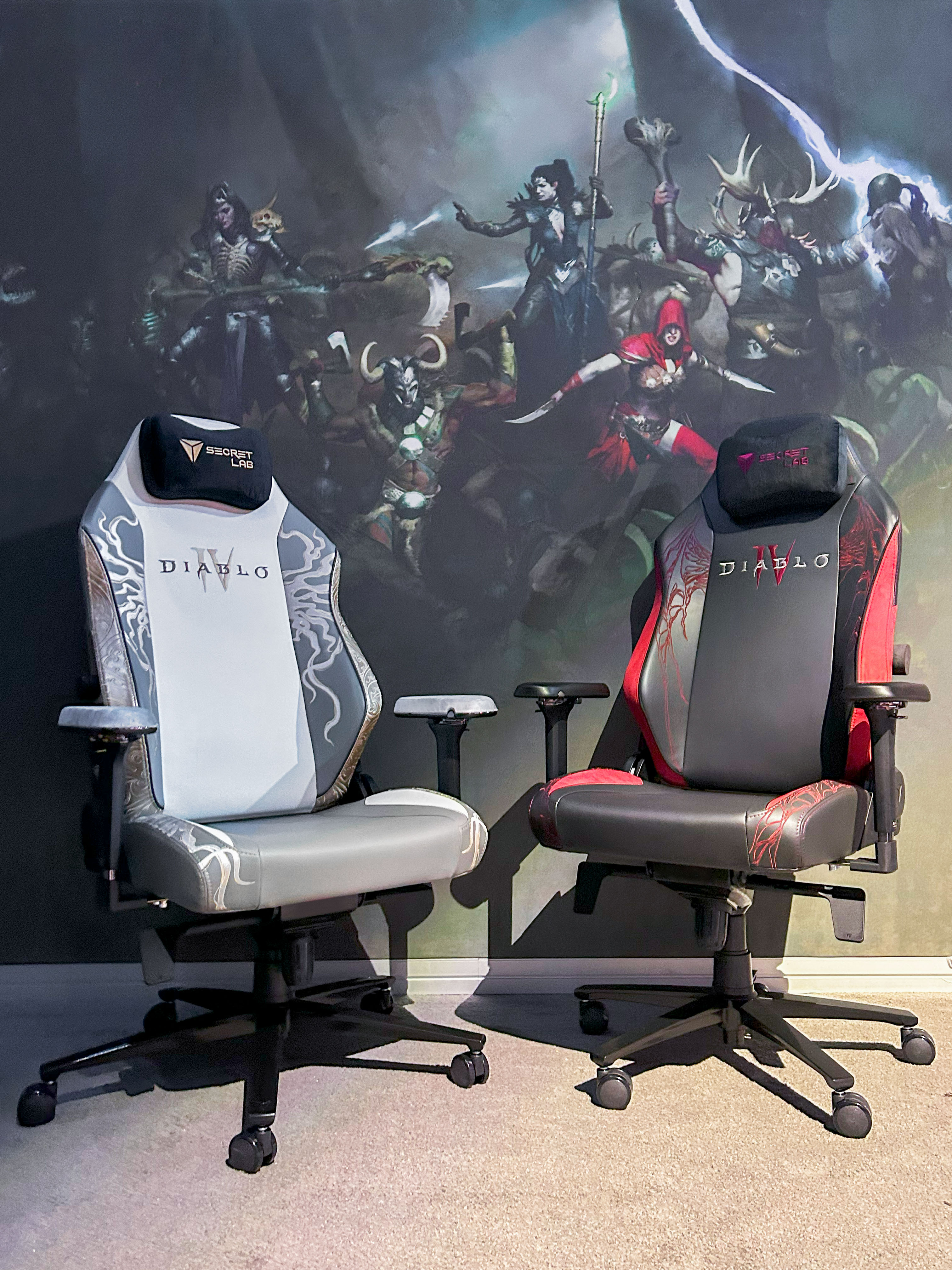 Fans got to try out the pro-grade ergonomics of TITAN Evo for themselves, and experience the ultimate performance gaming seat powering the world's top esports players at the highest levels of competitive play.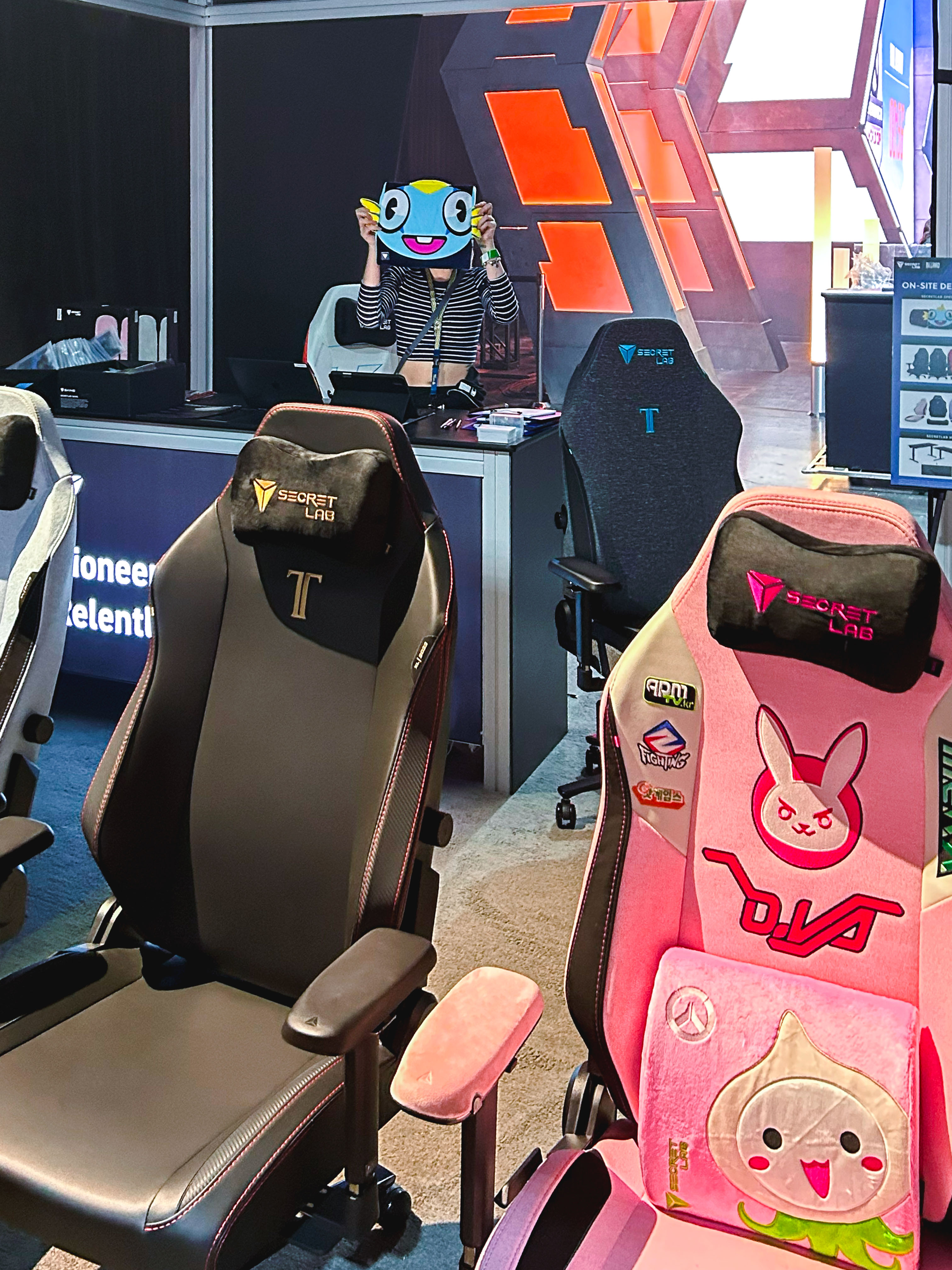 The Secretlab team was on hand to guide visitors through the range of products and options available, showing them how to adjust their chairs and get the most out of their seats.
Catching the purple Murloc
One of the main attractions at the Secretlab booth was our limited edition purple Murloc Edition Lumbar Pillow. Exclusive to BlizzCon® only, every on-site purchase of the Secretlab Memory Foam Lumbar Pillow World of Warcraft Murloc Edition offered attendees a one-in-10 chance to obtain this limited edition purple variant.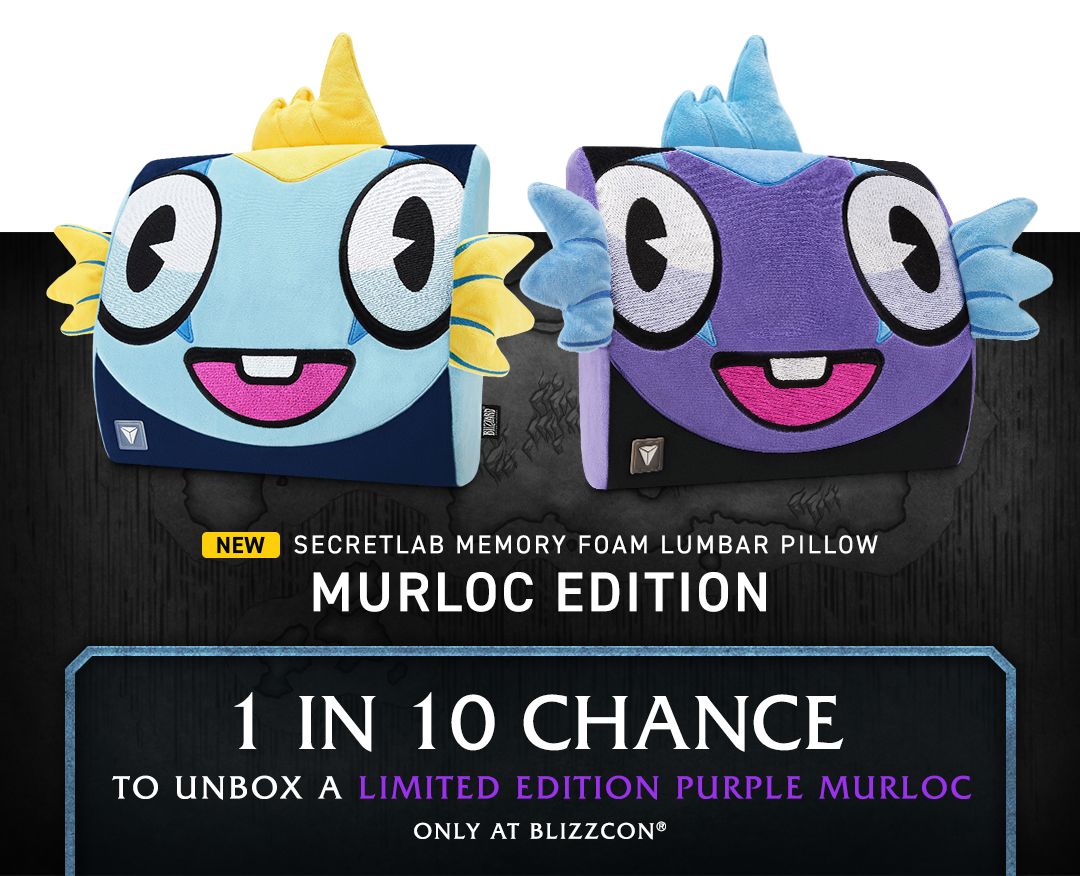 From the murky depths of Azeroth's seas, our endearing Murloc Edition Lumbar Pillows emerged as a crowd-favorite for attendees, drawing fans who eagerly queued up for the chance to claim their own. If you happen to be among the fortunate few who secured the coveted purple Murloc, do share your triumph with us in the comments section below.
And as luck would have it, the last pillow sold on-site was the limited edition purple Murloc!
Surprise appearances
To add to the excitement, some of the raiders from Echo Guild dropped by for a quick visit to take some pictures and give our adorable Murloc Edition Lumbar Pillows a quick squeeze. Team Liquid's Connor "Fitzy" Fitzpatric also popped over to our booth to check out the growing Secretlab Overwatch® Collection.
Making a wish come true
Bringing a heartwarming touch to the event, the USAOWWC (USA Overwatch World Cup) team made a memorable appearance at the Secretlab booth, taking a moment to contribute to a good cause — their visit included the special gesture of signing our TITAN Evo Overwatch® 2 Tracer Edition gaming chair, which Make-A-Wish America gave to collegiate Overwatch player Dan Burns.
Dan has dreams of playing professionally, and thanks to the folks at Make-A-Wish America, he got the chance to meet and play with one of his favorite Overwatch players. Esports is so much more than tournaments and competition, and it can make a real impact on the community.
Secretlab chairs take center stage
When it comes to delivering world-class comfort, Secretlab doesn't just stay at the booth – we are everywhere the action is. Our award-winning ergonomic chairs played a pivotal role in supporting champions on stage at the Overwatch World Cup 2023.
Victors Saudi Arabia made history as the first team from the Middle East to win the tournament, a remarkable feat for a team that had never qualified for the World Cup before 2023. With a stunning clean sweep throughout the tournament, they marked the end of an era in a tournament dominated by South Korea and the United States.
In addition to supporting international teams on the competitive stage, our chairs also gave pro players and streamers — including the incredible LE SSERAFIM — the world-class sitting experience they deserve. Our chairs became the go-to seats for fans needing a break as well, strategically placed at resting zones for everyone to relax and recharge between activities.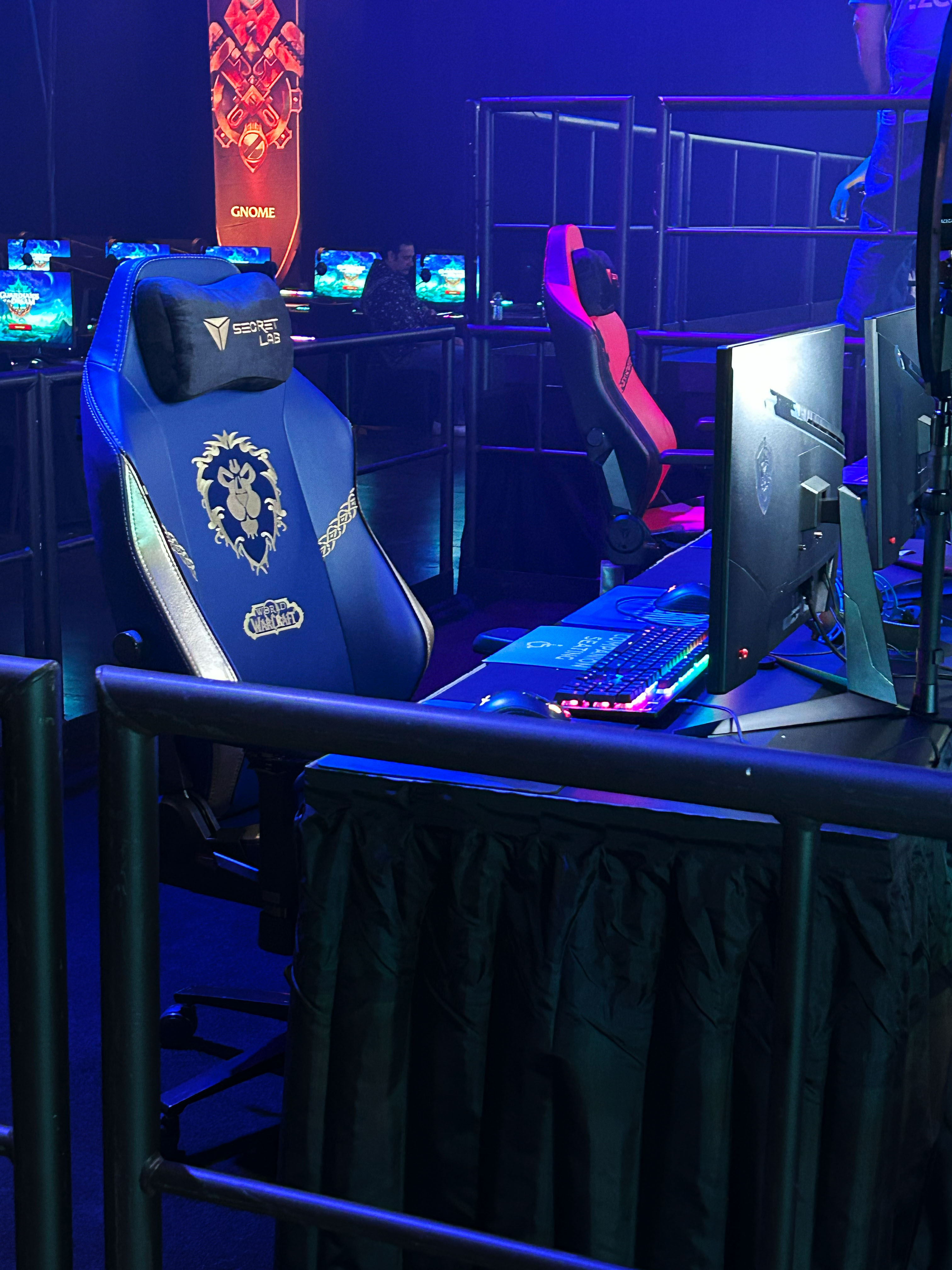 Conclusion
As we look back on BlizzCon® 2023, we're reminded of the incredible unity within our gaming community, bound by a shared passion. Secretlab, as always, remains committed to elevating your play with unparalleled ergonomic support that stands the test of time. This is only the beginning of our journey, and we can't wait for the next adventure.
Be sure to subscribe to our mailing list so you can be among the first to learn about our upcoming events, product launches, exclusive offers, and more. Until then, keep gaming, stay comfy, and we'll see you at the next event!