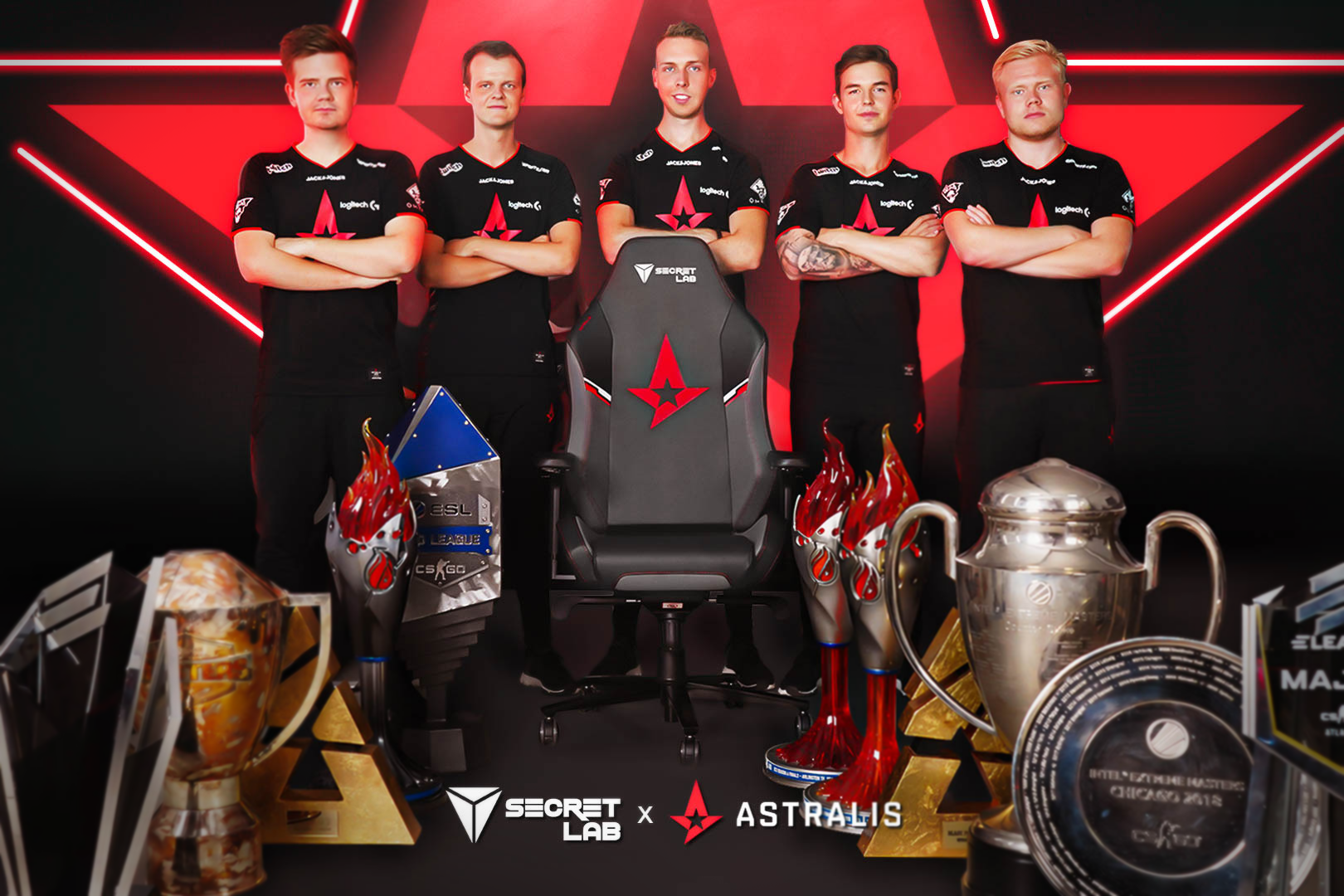 AUGUST 13, DENMARK—Award-winning gaming seat specialist Secretlab today announced a partnership with world-renowned esports organisation Astralis, one of the world's greatest Counter-Strike: Global Offensive (CS:GO) teams, particularly with their incredible multiple-championship winning run over the past 2 years.
The official tie-up makes Secretlab the official gaming chair partner for Astralis—who wrote CS:GO history and became the first-ever team in the world to attain and remain at rank #1 in the HLTV world rankings for an entire year between 2018 and 2019. This also culminated from Astralis' staggering record of 15 championship triumphs since its origin.
To celebrate this unprecedented achievement, the two powerhouse gaming brands today also co-launched the Secretlab Astralis: Chair of Champions Edition gaming chair, based off the award-winning Secretlab Classics* gaming seats. The Secretlab x Astralis Edition features the Danish team's logo, paired to perfection with the award-winning features of Secretlab's OMEGA 2020 and TITAN 2020 lines, and engineered for all gamers—particularly CS:GO fans. It will be available for sale on Secretlab's website (www.secretlab.co).
*Secretlab Classics is the official collection of our 2020 award-winning gaming chairs, which includes the Secretlab OMEGA 2020, the Secretlab TITAN 2020 and TITAN XL 2020, and all their Special Edition (SE) variants.
The Astralis Edition will also be used by the team's professional players and staff so they can practice and compete in unparalleled comfort while also being able to precisely adjust to suit each player's personalized sitting preferences and needs.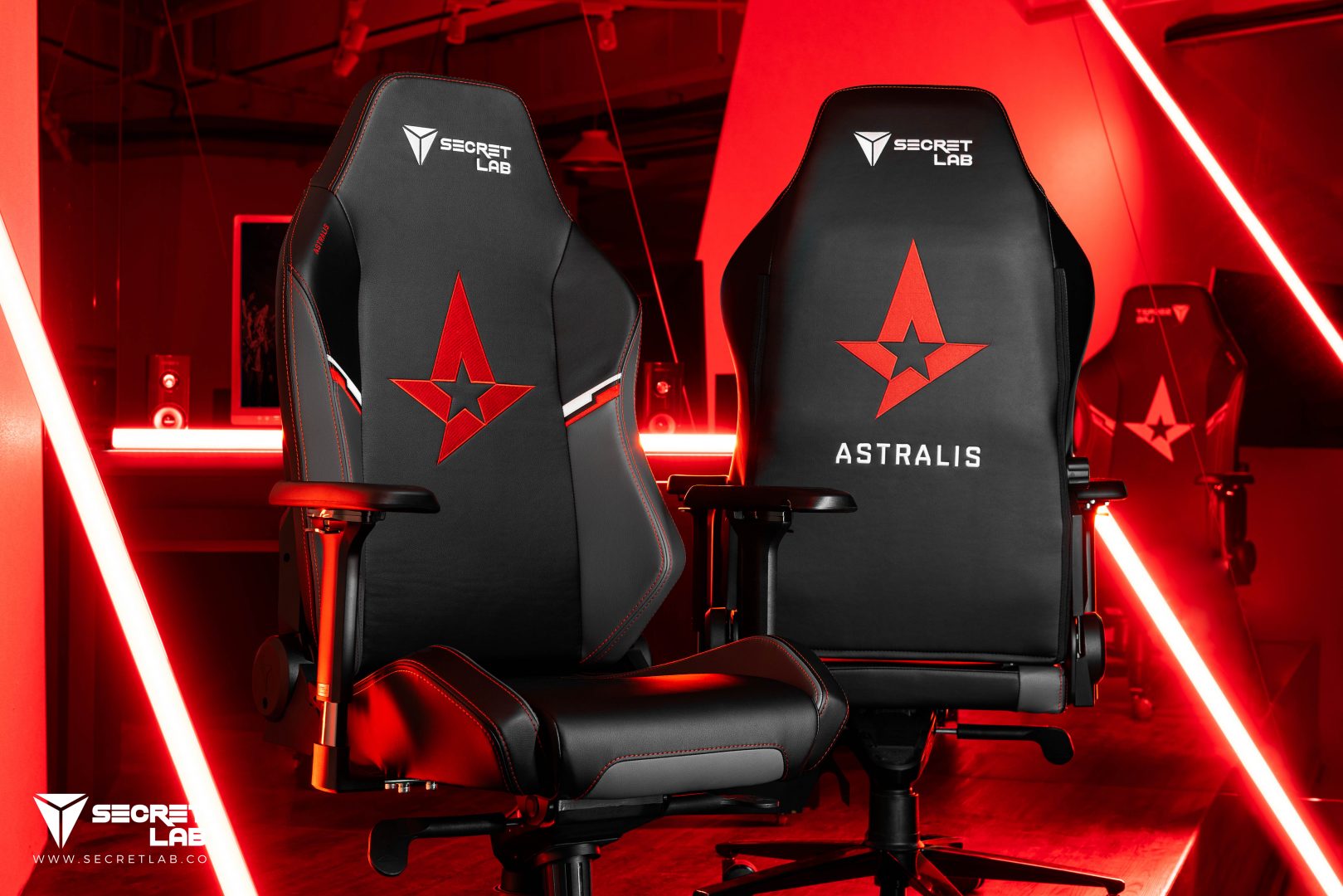 Secretlab today has become the chair of choice of top esports teams and tournaments–including Dota 2 world #1 seeds Team Secret for the upcoming The International 2019, as well as multi-game esports powerhouse Cloud9.
Said Ian Alexander Ang, CEO and co-founder of Secretlab: "Astralis approached us with one simple goal: Being one of the world's top teams, they only wanted to provide their players with the best gaming seats in the world to comfortably support and further their global domination in CS:GO. This further exemplifies how the world's top professionals today demand only top-quality gaming products to enhance their gaming performance—and that's why Secretlab has become the gaming seats of choice for the world's best esports organisations and top tournaments."
Said Jakob Lund Kristensen, EVP Sales and co-founder of Astralis: "Being some of the top professionals in our field, we are very selective of our partners, especially for hardware, where it heavily influences our performance. So when it came to selecting a gaming chair partner, Secretlab was without a doubt our first choice; their quality and comfort is unparalleled. For professional gamers who spend more time in their chairs than in their beds, it is crucial that they use the very best so they can perform at the very best of their abilities.
About Secretlab
Secretlab was established in 2014 to create the pinnacle of gaming seats—each extensively designed and engineered with only materials of the highest grade to ensure absolute comfort and unparalleled support. Today, Secretlab is the global choice of gaming seats for the world's most premier gaming tournaments, top esports professionals and over 200,000 satisfied users from more than 50 countries worldwide, alongside rave reviews from international media publications. And we're only getting started.
To learn more about us, visit www.secretlab.co, or follow Secretlab on our Facebook, Twitter(@secretlabchairs), and Instagram (@Secretlab) pages.
About Astralis
Astralis is a leading brand in international esports. The organization is a pioneer within performance optimization and has for the past three years been holding the number 1 sport in the world rankings more than any other team.
Astralis is part of the Astralis Group, which also includes major League of Legends brand Origen.