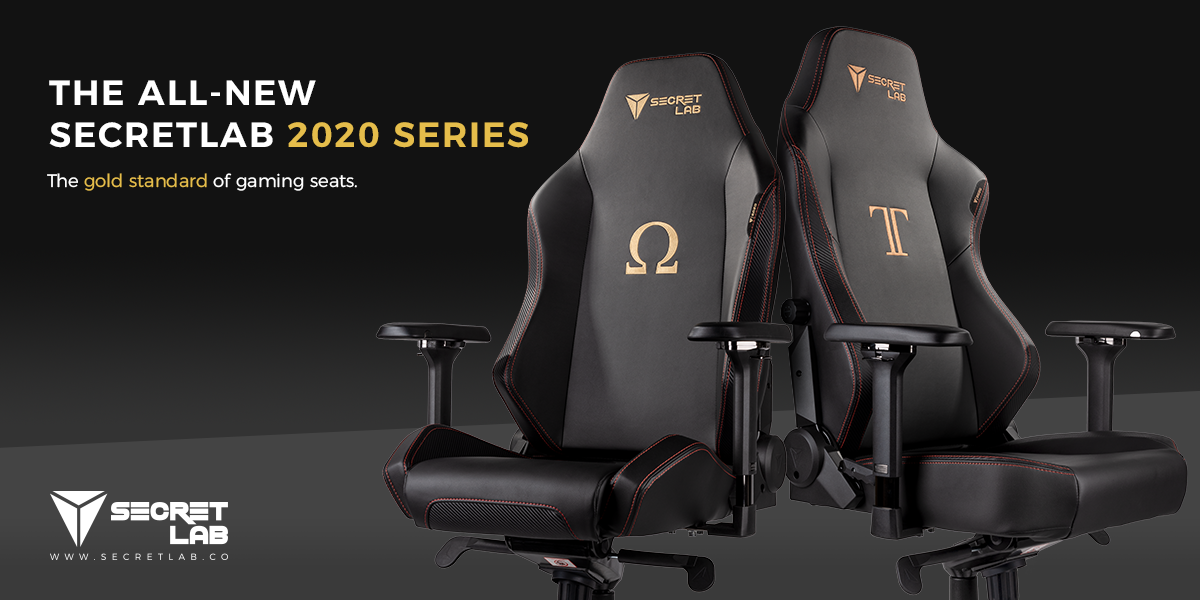 MAY 22, UNITED STATES: International gaming seat specialist Secretlab today launched Secretlab Classics* —extensively designed and engineered to deliver a near-perfect, next-generation sitting experience—following the runaway success of its 2018 Series, which had gone on to set standards for the industry.
*Secretlab Classics is the official collection of our 2020 award-winning gaming chairs, which includes the Secretlab OMEGA 2020, the Secretlab TITAN 2020 and TITAN XL 2020, and all their Special Edition (SE) variants.
Secretlab Classics gaming seats are testament to 3 years of extensive research and development. This included reinventing manufacturing processes for even greater consistency and efficiency, relentlessly improving every design, as well as selecting only the highest-grade materials—which had overperformed in stringent tests for quality and durability, set far more rigorous beyond the current industry standards.
The result is the mightily-improved Secretlab Classics collection that takes every feature, material used and specification to the next level. Secretlab Classics gaming chairs also come with an extended 5 year warranty*—up from the previous two-year term (which is the industry standard)—indicative of the company's belief in and commitment to its products' quality and reliability.
* Five (5) years for Secretlab Classics chairs properly registered under the 5-year Extended Warranty Program at www.secretlab.co/redeem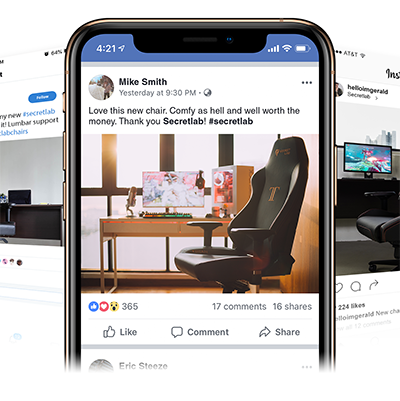 With over 20 changes made since the award-winning 2018 Series, here are some of the most significant gaming chair upgrades:
Secretlab PRIME™ 2.0 PU leather—engineered, tested and certified to be 4 times more durable than regular PU leather. The improved upholstery greatly exceeds the industry standard for flexing and abrasion resistance, all while further improving on the signature plush feel of its predecessor that made it so popular.
*Sweat, humidity, flexing and abrasion tests and certifications performed by TÜV SÜD and the Agency for Science, Technology and Research (A*STAR)
Secretlab's signature Cold-Cure foam. A patent-pending* foam manufacturing mix and procedure is employed to achieve a consistent and highly-durable firmness that provides both immaculate comfort and great support.
*SG Pat. App. No. 10201903863S
Full-metal four-directional armrests that provide far smoother adjustability and far greater stability and sturdiness; made even sleeker and ultra-resistant to corrosion with a full-chrome plating finish.
Signature Memory Foam Pillows—Secretlab Classics gaming chairs will come with an all-new memory foam neck pillow that features a cooling gel pad to regulate the heat from the head and neck, especially useful for long periods of sitting.
These upgrades will further complement Secretlab chairs' existing array of highly-acclaimed features, such as the multi-tilt mechanism, full-length recline backrest, Class 4 hydraulics, and the ultra-sturdy ADC12# Aluminum wheelbase.
Finally, the extensively-improved Secretlab Classics collection will be further complemented by an ever-improving, direct-to-consumer service. With a variety of easy-payment plans, 18/7 customer service, shortened delivery times and aftersales care, Secretlab Classics will deliver a user experience far beyond.
Said Ian Alexander Ang, co-founder and CEO of Secretlab: "The quality of the 2018 Series alone made Secretlab the best selling premium gaming seat brand in the world. Product quality has always been our focus, and after 3 years of R&D and rigorous testing, we're now ready to release the Secretlab Classics—the Endgame for gaming seats. Backed by certifications for quality and durability far beyond the current industry standards, and marked upgrades to the chairs' features, we strongly believe the Secretlab Classics gaming seats are far superior to anything that's on the market, and it is going to be the gold standard for keeping gamers comfortable."
The updates for the Secretlab OMEGA 2020 and Secretlab TITAN 2020 models are available now, with limited stocks, in both the new Secretlab PRIME™ 2.0 PU leather and the Secretlab SoftWeave™ fabric upholstery options.
About Secretlab
Secretlab was established in 2014 to create the pinnacle of gaming seats—each extensively designed and engineered with only materials of the highest grade to ensure absolute comfort and unparalleled support. Today, close to 200,000 satisfied users have upgraded their seating experiences in more than 50 countries worldwide, alongside rave reviews from international media publications. And we're only getting started.
To learn more about us, visit www.secretlab.co, or follow Secretlab on our Facebook, Twitter(@secretlabchairs), and Instagram (@Secretlab) pages.