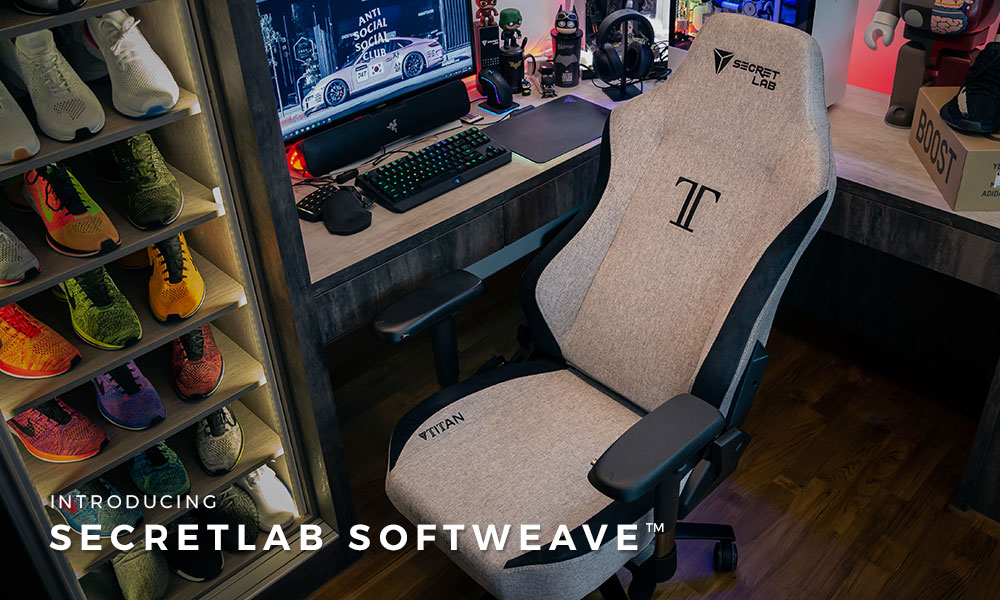 International gaming chair maker Secretlab today introduced the SoftWeave™ Series—inspired by the woven-fabric trend, known for its lightweight, breathable and durable properties and now a staple material in the streetwear and activewear scene.
Secretlab's SoftWeave™ fabric is custom-made and meticulously engineered based on the latest and top-quality dense short-yarn available on the market; woven together and produced under stringent and certified manufacturing procedures and finished with a grinding process to create a unique ultra-soft and fluffy texture.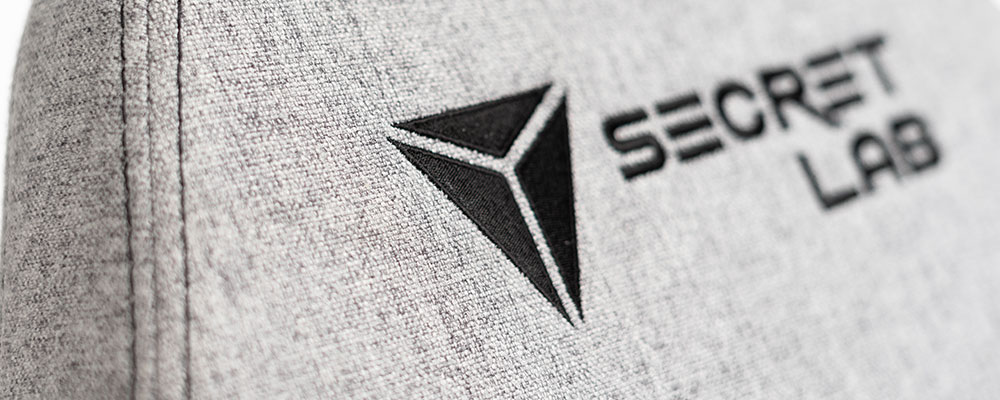 The result is a fabric upholstery that gives a natural, soft touch and promises superior comfort for long durations of sitting, while providing ample support by conforming to and supporting the shape of the user's back without losing its tensile strength or form even after prolonged periods of use. Upholstered on Secretlab's signature high-density cold-cured foam, the Secretlab SoftWeave™ gaming chair is engineered to keep users comfortable and productive for long hours.
The SoftWeave™ line will be available across the THRONE 2018, OMEGA 2018 and TITAN and will come equipped with the award-winning features of the respective models—such as the multi-tilt mechanism and four-directional armrests, as well as the velour memory-foam lumbar pillow for the THRONE 2018 and OMEGA 2018 models and inbuilt lumbar support system for the TITAN series.
Said Alaric Choo, co-founder and Technical Director & Partnerships of Secretlab: "We were inspired by the use of new fabrics in the streetwear and activewear industry to create breathable, performance-enhancing products. Even the world's tech giants are now incorporating the use of fabrics to their devices. After extensive research and rigorous tests we created SoftWeave™ which is the perfect balance between comfort, breathability and style."
The SoftWeave™ line comes in three color variants, each carefully selected to become the statement piece for the home or office:
Cookies & Cream (light grey fabric with black suede accents), available for the OMEGA 2018 and TITAN

Charcoal (dark grey fabric with azure blue stitching), available for the OMEGA 2018

Coal Pink (dark grey fabric with magenta stitching), available for the THRONE 2018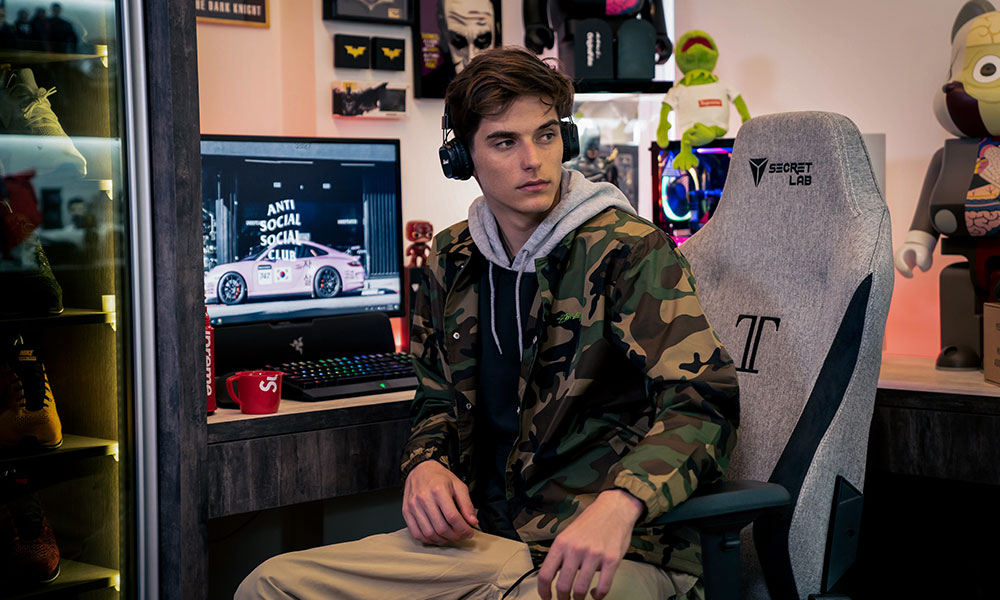 About SoftWeave™
SoftWeave™ is Secretlab's signature blend of fabric, made from dense short-yarn and a process of meticulous grinding to create a unique ultra-soft and fluffy texture. The result is a material that is breathable, soft, yet durable while providing maximum comfort over long durations of sitting.
Dense short-yarn was chosen as the foundation of SoftWeave™ and is woven together to provide good dimensional stability, resulting in high tensile strength and durability.
The manufacturing process is done according to strict ISO9001 framework standards.
About Secretlab
Secretlab was established in 2014 with the mission of providing every computer user with a quality yet affordable gaming seat. Our solution is simple: We sell our top-quality gaming chairs direct—so customers don't pay for retailers or distributors' mark-ups, while allowing us to maintain the best customer and aftercare services.
Today, users have upgraded their seating experiences in over 50 countries worldwide—such as the United States, United Kingdom, Canada, Australia, Singapore, and across Europe and South-east Asia. And we're only getting started.
To learn more about us, visit www.secretlab.co, or follow Secretlab on our Facebook, Twitter (@secretlabchairs), and Instagram (@Secretlab) pages.