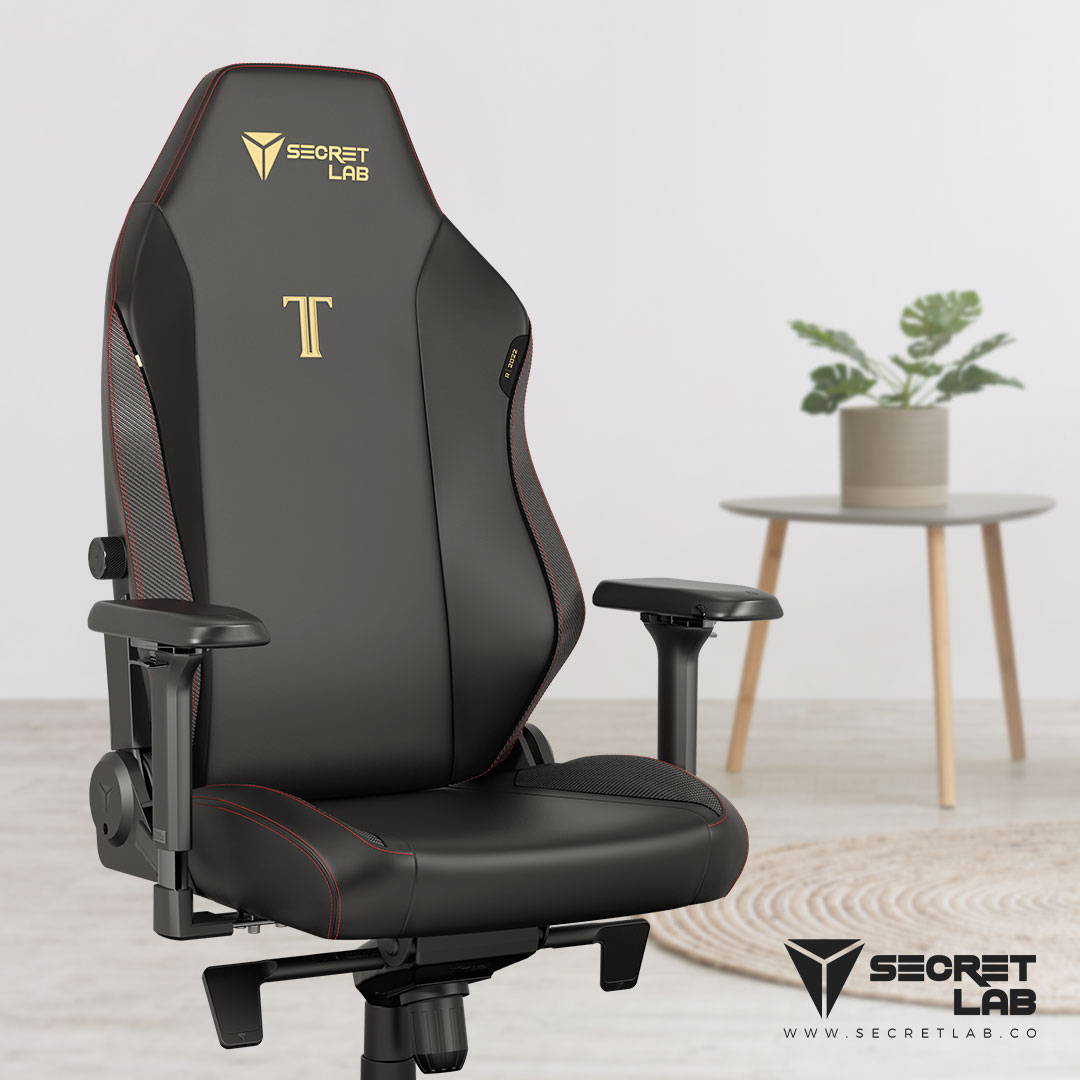 Still on the fence? You should be on our chair.
Are gaming chairs just a fad?
Our founders created Secretlab 6 years ago to disrupt the gaming chair industry. We were determined to do things differently, combining the sleek, racing-style design with ergonomic refinements drawn from extensive testing in our lab. We never stopped researching, prototyping, and experimenting with new, cutting-edge designs — it's how we constantly discover better ways to do chairs. 
To get even the tiniest details right, we assembled an independent Ergonomics Advisory Board of experts and academics from various fields to carry out ergonomic studies and product development reviews. With insights gleaned from their years of research into the intricacies of biomechanics, orthopedics, injury prevention and more, we shaped the Secretlab TITAN Evo gaming seat for science-backed comfort and strain relief.
Today, the Secretlab TITAN Evo offers the most advanced support of any gaming chair. We've engineered it to support the natural curves in your spine and adapt to your natural movements, so you can sit better and healthier.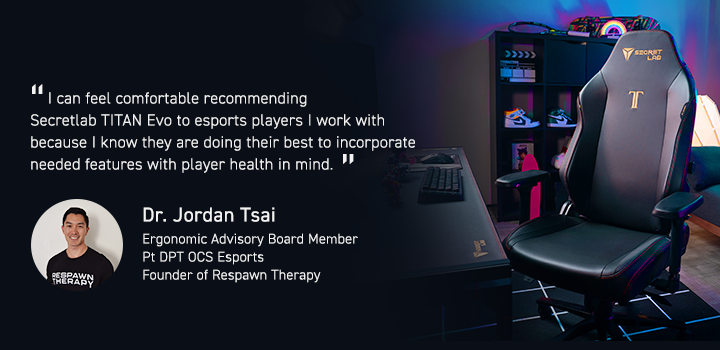 How do I know it's comfortable?
With over a million happy customers worldwide and more than 40 Editor's Choice awards (and counting!), we think we know a thing or two about comfort. But we're biased. If you really want to know what it's like to own a Secretlab gaming chair, you should ask someone who has one.
We're transparent with customer reviews, so anyone can leave a negative review. We get it — comfort can be subjective. But we'd like to think there's a reason why we've got so few of those.
Will it last?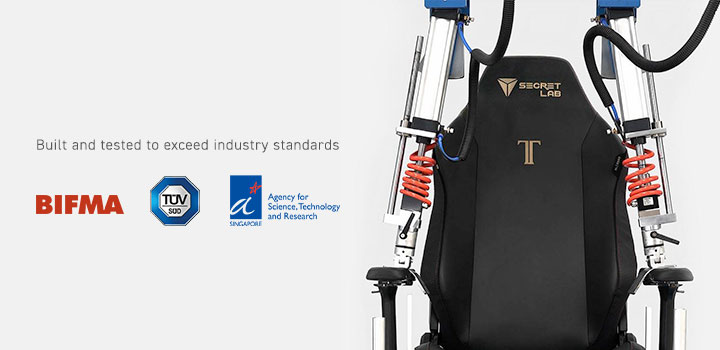 We know this is a big purchase. You don't want to have to replace your chair every few years, and neither do we. That's why we take testing very seriously. Every Secretlab gaming chair is built to go on (and on) — from rigorous testing in the lab to real homes and offices, we drag, drop and knock over our chairs hundreds of thousands of times to make sure they're as tough as they can be.
So yes. Your Secretlab chair will have your back for years to come.
What if my purchase isn't protected?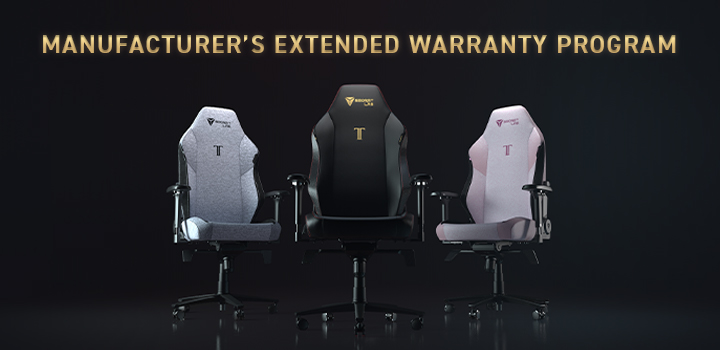 Your journey with us doesn't end when you hit checkout. We back the Secretlab TITAN Evo with up to an industry-leading 5-year Manufacturer's Extended Warranty, so you can enjoy hassle-free coverage in the years ahead. 
If you need help, our support specialists are available 7 days a week. When it comes to delivering a quality experience, there are no days off. Just send us a picture or a video of the issue you're facing. We'll get everything sorted.
Does it fit me?
We've streamlined the sizing on our new Secretlab TITAN Evo. It's available in Small, Regular and XL, so you enjoy the same features no matter which size you pick. Whether you barely meet the height requirement at the amusement park or look like you could have a future in the NBA — we've got your size.
Looking for the OMEGA 2020 from our Secretlab Classics* collection? We recommend the Secretlab TITAN Evo in S or R, depending on your height and weight. Size up for more seating space, or size down for a snugger fit.
*Secretlab Classics is the official collection of our 2020 award-winning gaming chairs, which includes the Secretlab OMEGA 2020, the Secretlab TITAN 2020 and TITAN XL 2020, and all their Special Edition (SE) variants.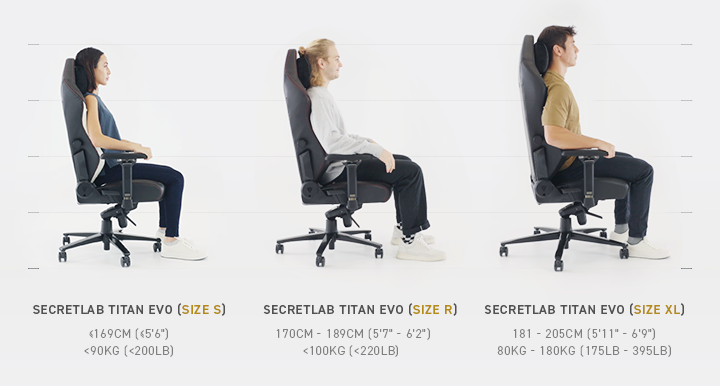 Secretlab TITAN Evo (Size S) 
Secretlab TITAN Evo (Size R) 
Secretlab TITAN Evo (Size XL) 
Height
≤ 169cm

 

(≤ 5'6")

170 – 189cm

 

(5'7" – 6'2")

181 – 205cm

 

(5'11" – 6'9")

Weight

< 90kg

 

(< 200lbs)

< 100kg

 

(< 220lbs)

80 – 180kg

 

(175 – 395lbs)
Is it difficult to set up?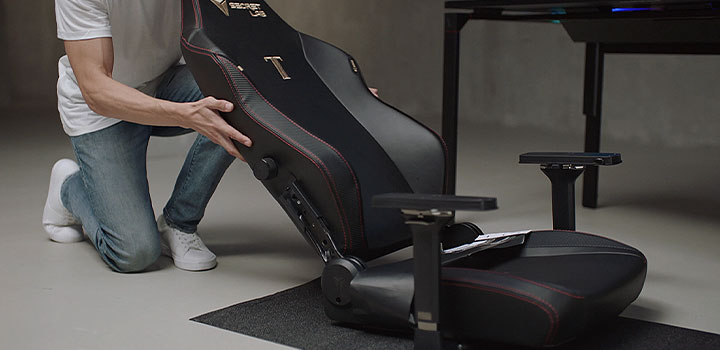 We've made everything about our assembly experience as easy as possible. Once your Secretlab chair arrives at your doorstep, you'll find a couple of things in the box to help with your setup, including a large, step-by-step illustrated guide and a handy toolkit. No need to get your own screwdriver. Need more help? We've prepared an assembly video too. Just scan the NFC tag on your chair to access it.
Most folks take about 20 minutes to put their chair together. With a pre-installed backrest bracket and magnetic side covers that snap into place, you'll have your chair up and running in no time.   
Do I need a new chair?
When it comes to your health, you just don't settle. Poor posture can create tension and pain in your neck, back and shoulders. Over time, it can even lead to a misalignment of your spine, decreased flexibility, and poor circulation. You don't want that in the middle of a scrim, or during the last hour before your stakeholder presentation.
Does your gaming chair provide full support for your head, back and shoulders? Does it have adjustable 4-way lumbar support that can support your lower back? With the pandemic ushering in a new era of remote work, it's more important than ever to have a home workstation that keeps you in your best form. That chair with fixed armrests and razor-thin padding just isn't going to cut it.
I don't have all the money right now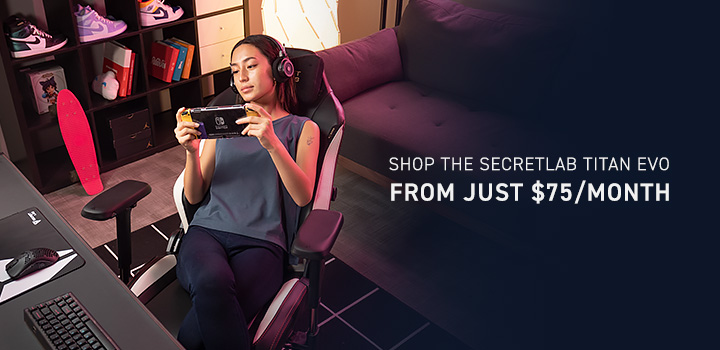 You don't have to. Our flexible payment plans allow you to buy now and pay later, because comfort shouldn't be inaccessible. Shop Secretlab TITAN Evo gaming seats from just $75/month. Completely interest-free.*
We also believe in pricing our products fairly. We sell directly to you, cutting out the traditional retail markup so you enjoy the best possible price.   
*May vary according to your country and payment plan.
I've heard enough. Where can I buy one?
We believe comfort and a healthy posture are paramount. That's why the Secretlab TITAN Evo is outfitted with next-generation features like our patent-pending 4-way L-ADAPT™ Lumbar Support System, proprietary pebble seat base, and more. When we hear how our chair helped with your back pain, we're reminded why we spend so much time getting every little detail right.
After you place your order, we'll send you a tracking number when it ships so you can follow your chair as we bring it to you. Browse the complete Secretlab TITAN Evo collection right here — available in 11 signature colorways, and designs inspired by your favorite superhero, video game, or TV show. 
Browse the collection here.