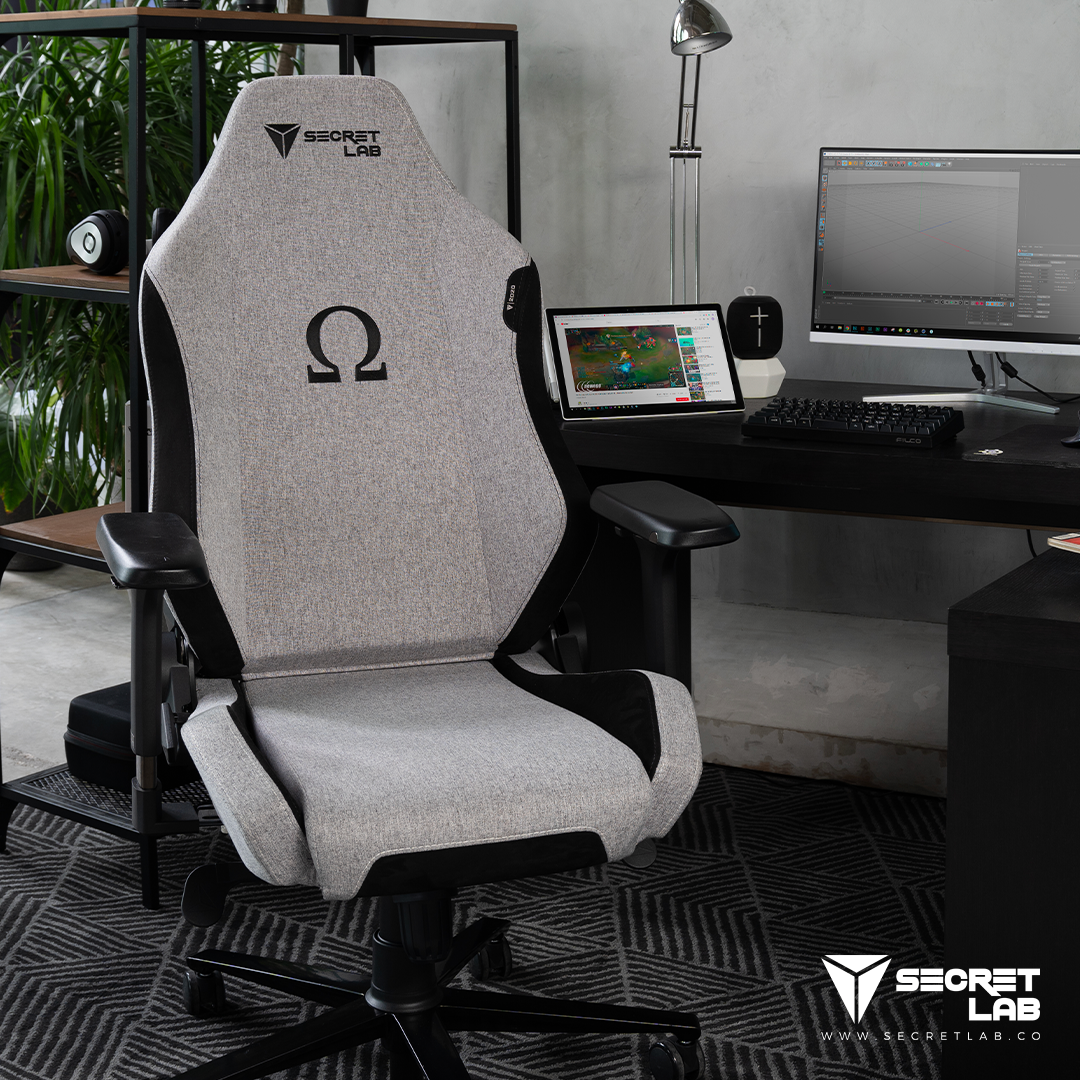 Since we all retreated into our houses a couple of months ago, you've probably been thinking about how to upgrade your stay-home workstation. We've got good news — Secretlab chairs are engineered with thoughtful ergonomic features and extensive adjustments to suit your unique sitting preferences. A Secretlab chair is the easiest and most crucial upgrade you can make to increase your productivity and comfort throughout the day, in addition to maintaining proper posture and healthier sitting habits.
Here's why a Secretlab chair should be the first addition you make to your workstation.
Generous, supportive layer of high-density cold-cure foam

Secretlab's patent-pending* cold-cure foam mix is specially formulated to be medium-firm, giving you the perfect blend of comfort and support. Secretlab cold-cure foam is freshly poured into precise aluminum molds and cast as a single piece, ensuring it retains its integrity even after long hours of sitting, all while offering a firm and supportive feel that adapts and supports whatever sitting position you may desire.
 *SG Pat. App. No. 10201903863S
Leatherette that's 4x more durable than regular PU leather

Secretlab PRIME™ 2.0 PU leather is the result of years of R&D by scientists at Singapore's Agency for Science, Technology and Research (A*STAR). Formulated to outperform and outlast the competition, PRIME™ 2.0 PU leather proved to be  4x more durable than regular PU leather. It has been put through 200,000 cycles of the Martindale Abrasion Test — which tests how materials hold up under repeated friction — and a series of extreme stress tests that mimic the conditions in wet, tropical climates and exposure to human perspiration. To put things in perspective, fabric that withstands a mere 25,000 cycles is considered suitable for heavy duty use. 
PRIME™ 2.0 PU leather has been certified for industry-leading abrasion and flex resistance, all while retaining its signature plush and supple feel. With improved liquid resistance, small spills can be easily cleaned up too. PRIME™ 2.0 PU leather will let you rest easy knowing that it will stay in pristine condition for a long time.
Ultra-breathable SoftWeave® Fabric

Secretlab SoftWeave® Fabric is inspired by the high fashion of streetwear brands and custom-made to produce a comfortable and natural feel against your skin. Made from densely-woven short yarn, it is put through a meticulous grinding process that gives it a unique soft and fluffy texture. Custom-made for superb breathability, SoftWeave® Fabric is perfect for the balmy summer months.
5-year Extended Warranty

At Secretlab, we're all about providing you with the best possible customer experience. While the industry standard entails just a 2-year warranty, we wanted to go beyond that with an industry-leading 5-year Extended Warranty, so you know for sure that we stand behind our products for a long time. Our engineering and design teams utilize only materials and components of the highest grade. They carefully scrutinize everything that goes into building a Secretlab chair, and take care to certify individual mechanisms for safety, quality, and durability with globally-recognized authorities. 
No retail markups and free shipping
When you buy a Secretlab chair, you're buying directly from us. We've cut out middlemen like retailers and distributors, avoiding any unnecessary increases in price. Our direct-to-consumer model also lets us take better care of you, from the moment you hit the purchase button to when your seat is a years-old companion. And with round-the-clock customer care, enjoy your Secretlab chair with the longest-lasting peace of mind. 
We also offer free shipping in most of the territories we're in, including the US, Canada, the UK, and nearly 30 countries in the EU. Enjoy greater cost savings when you buy a Secretlab chair.