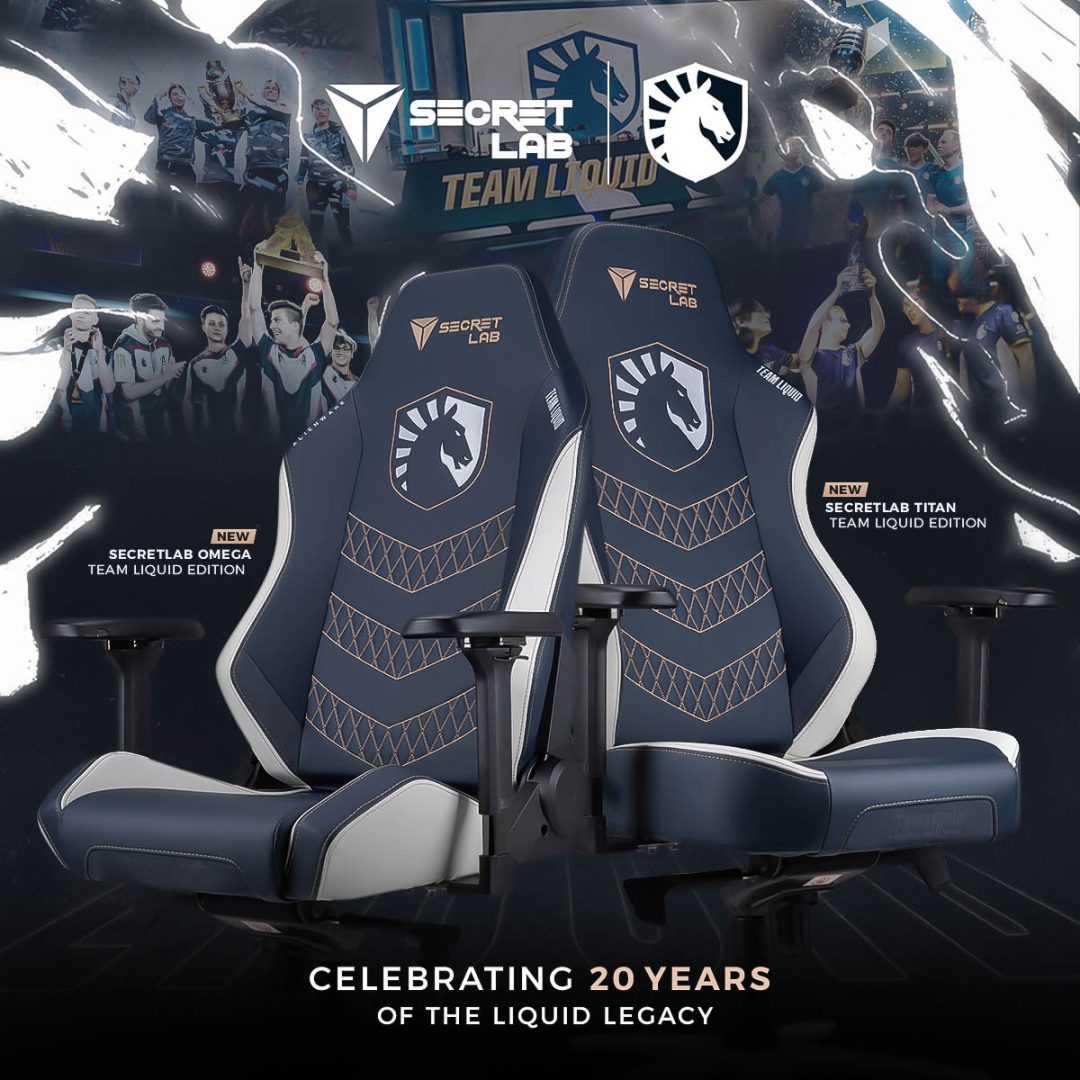 APRIL 21, 2020—The world's most successful esports organization is teaming up with the world's top gaming chair brand. 
Award-winning gaming seat specialist Secretlab today announced a new partnership with Team Liquid, cementing its place as the gaming seat of choice for leading esports organizations around the globe. The newly-released Secretlab Team Liquid Edition gaming chair pays homage to Team Liquid's 20-year legacy of success, affirming Secretlab's commitment to supporting the very best in the world with top-performing seats.
The Team Liquid name is synonymous with esports. Last year, they were crowned 2019 Esports Organization of the Year, a testament to the immense success they've enjoyed and their multiple first-place finishes. Founded in 2000, few other organizations or teams can lay claim to its rich vein of history and its pioneering efforts to drive the esports scene forward. The past 20 years have seen Team Liquid players win championships and podium finishes across different games, raking in more prize money than any other team in the history of esports. 
While Team Liquid first got its start in Starcraft II, it is now home to elite athletes in multiple games, including League of Legends, Counter-Strike: Global Offensive, Fortnite, Dota 2, and Super Smash Bros Melee. Liquid players have picked up wins in every major title they have ventured into, and the organization owes much of its success to its careful selection of the best players, staff, and partners. Secretlab chairs have paved the road to victory at the biggest esports tournaments in the world, and are widely regarded by top reviewers and players as second to none. They will keep Liquid players seated in comfort beyond comparison, empowering them to turn out game-winning performances again and again.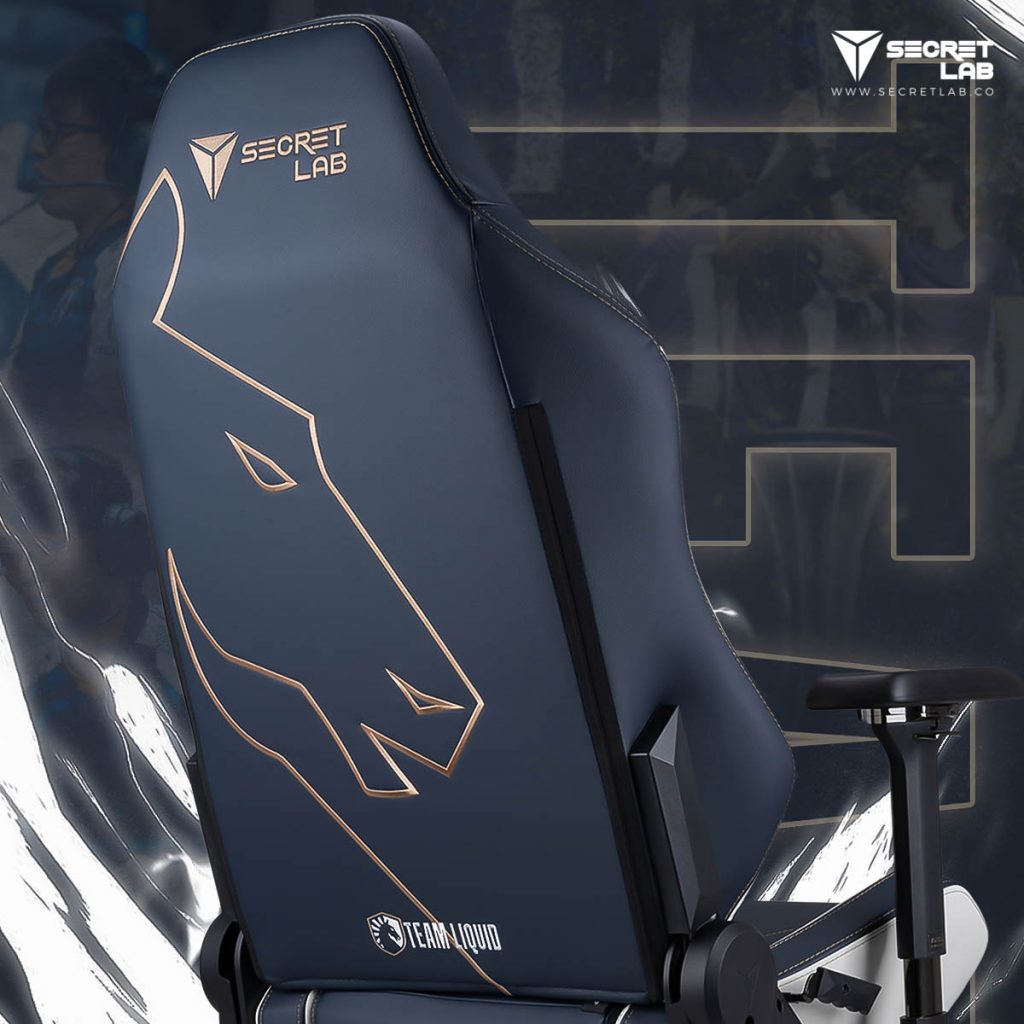 The Secretlab Team Liquid Edition gaming chair celebrates 20 years of Team Liquid being fan favorites and performing at the highest level. Liquid fans have come to associate the team with its deep navy branding, which is carried into the chair's upholstery, and its signature horse, which is now embroidered prominently across the back of the chair in Liquid Gold. Finally, stitched onto the headrest is Team Liquid's new rallying cry, "Ride or Ride." This echoes Liquid's bold and intrepid spirit and the organization's commitment to stick by one another through thick and thin.  
The partnership comes at a significant moment for Team Liquid as well. In March, the organization shared its vision and development plans for  its second Alienware Training Facility in Utrecht, Netherlands, a mere two years after the unveiling of its inaugural facility in Santa Monica, California. Secretlab chairs will outfit both facilities, and together with other state-of-the-art equipment, they will power Liquid's athletes through their rigorous training sessions.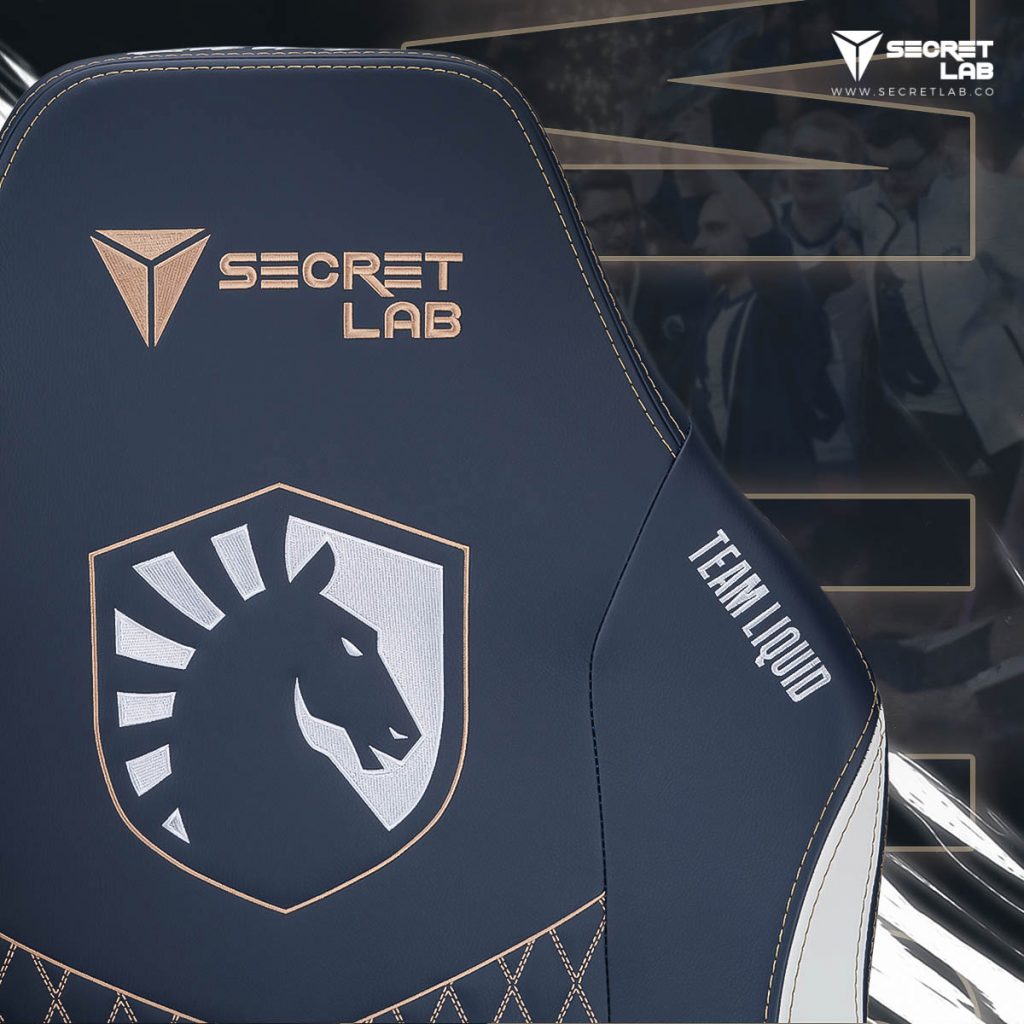 Team Liquid represents the pinnacle of achievement in esports, and the Secretlab Team Liquid Edition chair features herringbone-style stitching on the backrest, evoking luxury car design and the uncompromising standards Liquid and Secretlab stand for.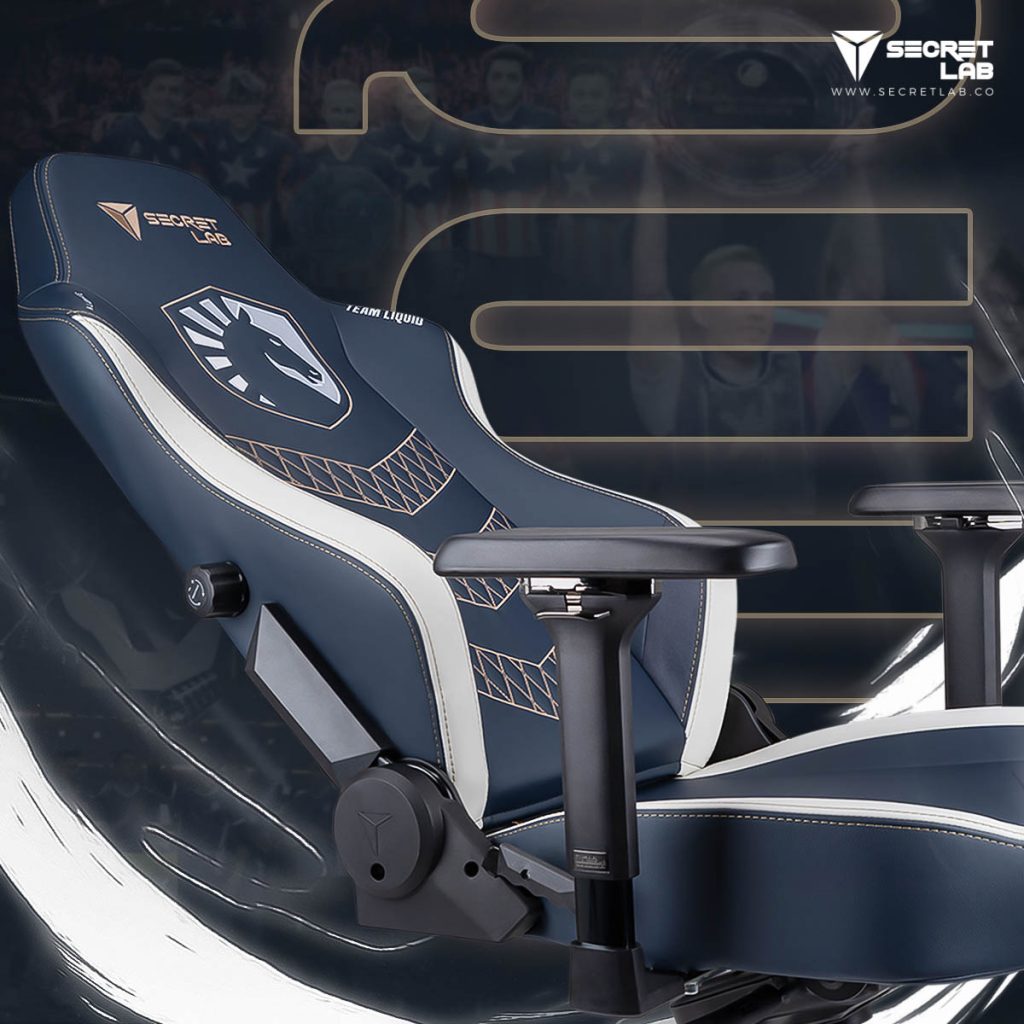 The chair incorporates all the engineering and technology of the award-winning Secretlab Classics*, which is highly adjustable and utilizes only the best and most rigorously tested materials. It will be available in two models as well: The OMEGA 2020 and TITAN 2020.
*Secretlab Classics is the official collection of our 2020 award-winning gaming chairs, which includes the Secretlab OMEGA 2020, the Secretlab TITAN 2020 and TITAN XL 2020, and all their Special Edition (SE) variants.
To kick off the partnership, and to show both partners' commitment to driving high performance and giving back to the community, Secretlab and Team Liquid will launch our first "CHAIR-ity" stream in May.. During the period of the stream, Secretlab will donate part of the proceeds from every Secretlab Team Liquid Edition chair sold to charity. More details will be released at a later date.
Said Ian Alexander Ang, co-founder and CEO of Secretlab: "Today, Team Liquid is such an esports juggernaut that it's easy to forget that they had their start as a clan in StarCraft: Brood War and a popular grassroots StarCraft fansite. Their rise has been meteoric, and they've conquered international championships across Starcraft, Dota 2, League of Legends, and CS:GO over the past two decades. Liquid players have won The International 2017 and are unprecedented four-peat LCS winners, while their CS:GO team was ranked first in the world for a period in 2019 after winning the IEM Grand Slam. There is no more fitting way to celebrate Liquid's trailblazing history as the esports organization with the highest-ever team earnings, and the Secretlab Team Liquid Edition commemorates their era of success and the historic path Liquid has charted for the industry. Our state-of-the-art gaming seats will help support and further that legacy by ensuring that their players will only be equipped with the best gaming equipment to stay at the top of their game."
Said Victor Goossens, Co-CEO of Team Liquid: "When you're competing at the highest level, comfort is one factor that cannot be overlooked. Secretlab chairs provide the high-quality design and comfort to help our athletes look and feel their best. By outfitting both our Alienware Training Facilities with Secretlab chairs, our players will also have the benefit of practicing with the same seating that they compete in on stage. In Secretlab, we've found a partner that supports our players and staff and supports giving back to our community, starting with our collaborative charity stream."
About Secretlab
Secretlab was established in 2014 to create the pinnacle of gaming seats—each extensively designed and engineered with only materials of the highest grade to ensure absolute comfort and unparalleled support. Today, Secretlab is the global choice of gaming seats for the world's most premier gaming tournaments, top esports professionals and over 350,000 satisfied users from more than 50 countries worldwide, alongside rave reviews from international media publications. And we're only getting started.
To learn more about us, visit www.secretlab.co, or follow Secretlab on our Facebook,
Twitter (@secretlabchairs), and Instagram (@Secretlab) pages.
About Team Liquid
Team Liquid was founded in 2000 in the Netherlands and has evolved into one of the leading international multigame esports teams with training centers in Utrecht, São Paulo, Brazil and Los Angeles, California. Team Liquid has over 80 athletes competing across 17 distinct games, including all major esports titles, such as DOTA 2, League of Legends, CS:GO, Fortnite, Rainbow 6: Siege, and more. Led by Co-CEOs Steve Arhancet and Victor Goossens, Team Liquid is one of the most successful esports teams in the Western market in terms of competitive achievement and fan engagement across multiple sports. Their League of Legends franchise is undefeated in North American in 2018 and 2019, claiming four LCS titles in four splits and a second place finish at the international tournament the Mid-Season Invitational, while their CS:GO team won the Intel Grand Slam in 2019. For more information: https://goo.gl/dSYvHT.
In addition to the premier esports team franchise, Liquid Enterprises operates various business units created to complement its esports athletic brand. This includes influencer management agency Liquid Media, esports wikipedia Liquipedia, and 1UP Studios, the full service production company known for its high-quality esports documentary style filmmaking, and creative commercial content.
In September 2016, controlling interest in Team Liquid was purchased by esports ownership group, aXiomatic. aXiomatic leadership includes Co-Executive Chairmen Peter Guber, Ted Leonsis, Jeff Vinik and Bruce Karsh who together represent an unparalleled team of sports, technology, entertainment and investment industry titans.