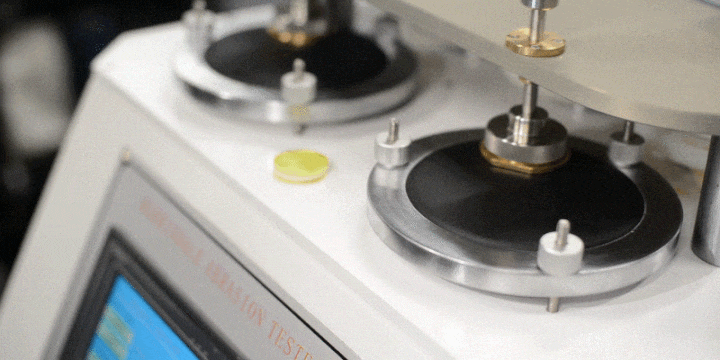 To give you the the pinnacle of seating experiences, every Secretlab chair is engineered with industrial-grade materials that are thoroughly certified according to world-leading standards. However, the longevity of most materials can be compromised by certain factors.
What causes PU leather to peel?
Heat and humidity ruin everything. From parties to your guitar, and even your hairstyle, there's no escaping the heavy hands of humidity. This, combined with your unique blend of body oils and perspiration, rubbed in every time you win those intense games, will cause most materials to deteriorate.
Regardless of what your climate is like, here are 4 easy tips to extend the lifespan of your Secretlab PRIME™ PU leather chair.
1. Harmful elements: Perspiration and body oils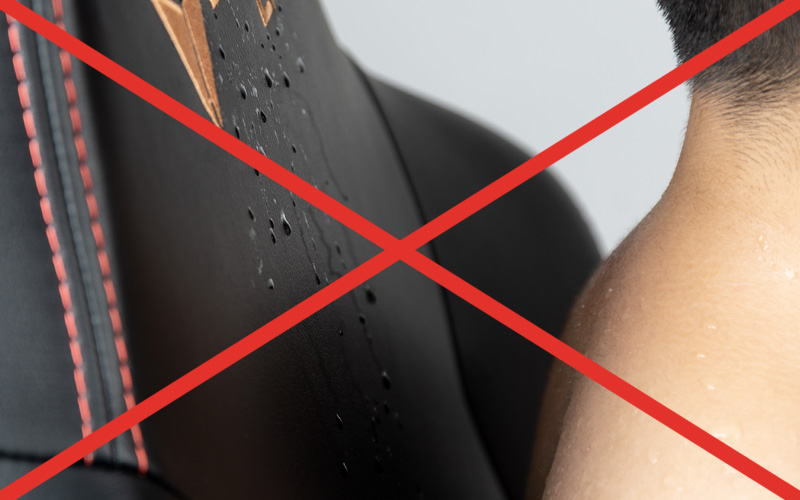 You can easily clean crumbs or minor spills, but being in constant contact with the perspiration and oil from your skin is not the best for your PRIME™ PU leather. Coupled with friction from rubbing against your skin, this could compromise the PU leather's protective coating and water resistance  This is why it's advisable not to sit bare-skinned on your Secretlab chair.
That said, regularly cleaning with the Secretlab Premium Leather Cleaner can minimize deterioration caused by being in contact with your bare skin.
2. Keep water away from your chair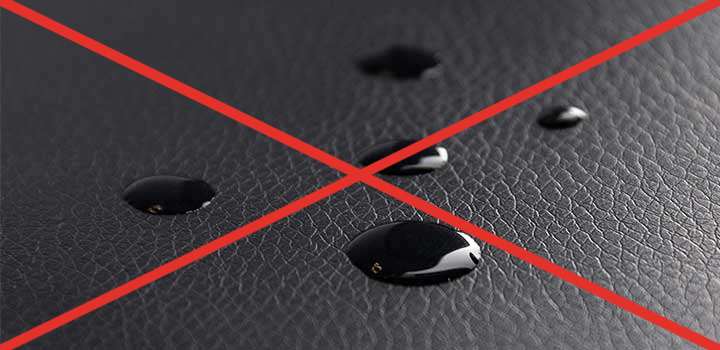 It's not just prolonged exposure to perspiration that has a negative effect, any kind of moisture does too. Fresh out of the shower? Best to dry off completely instead of letting your Secretlab chair finish the job. Yes, that means you should dry your hair before you sit on your Secretlab chair as moisture still on your hair or body may cause the PU leather to degrade.
Using a hairdryer while on your Secretlab chair is especially detrimental due to the combination of water droplets and unnatural heat. Any accidental water droplets should be promptly wiped off with a dry microfiber cloth. The goal is to keep it as dry as possible.
3. Keep your chair cool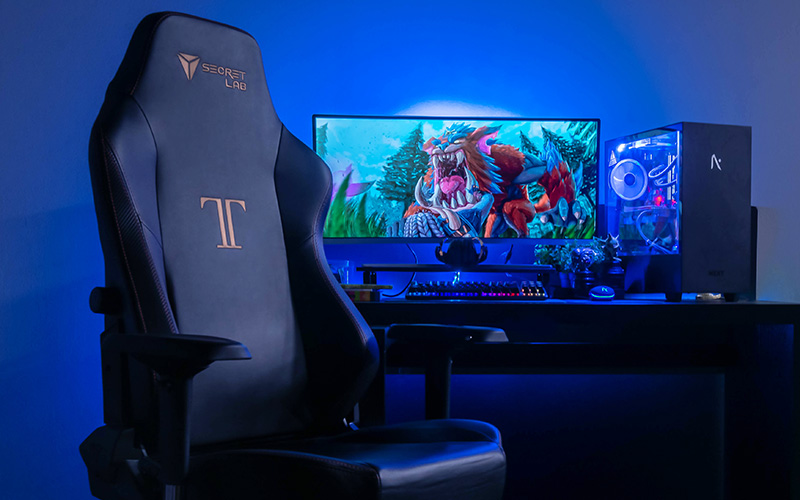 Regardless of where we are, we understand the importance of taking steps to keep our gaming rigs cool. The same treatment applies to PRIME™ PU leather.
Keeping your Secretlab chair in a cool environment and away from direct sunlight will not only give you a more comfortable gaming experience, the lower temperature and dryer conditions are good for your chair as well.
4. Practise good sitting habits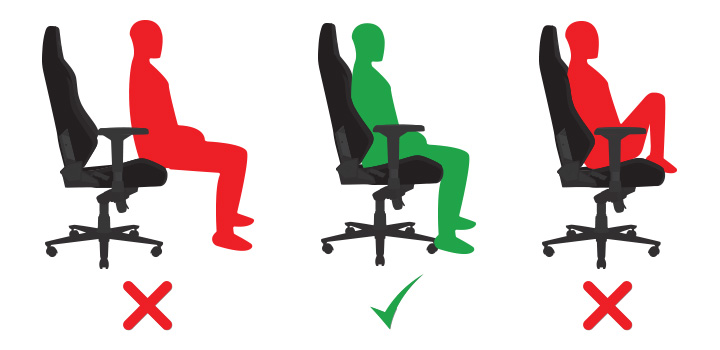 When you're in your natural seating posture, pressure is evenly distributed across the surface of the chair. When you explore more "creative" ways of sitting, pressure is exerted unevenly across the PU leather, causing it to flex and stretch more than usual, speeding up wear. Furthermore, improper sitting is also less than optimal for your posture and may cause aches and pains.
Along the same lines, your chair is built to support you and is not meant to be a makeshift table for items such as your free weights or anything heavy and oddly-shaped.
What alternatives are there?
Another upholstery option is the signature Secretlab SoftWeave™, which provides greater breathability and durability in more tropical climates.
Ultimately, regardless of which you prefer, taking good care of your Secretlab chair will ensure that it can take good care of you (and your back) for much longer.