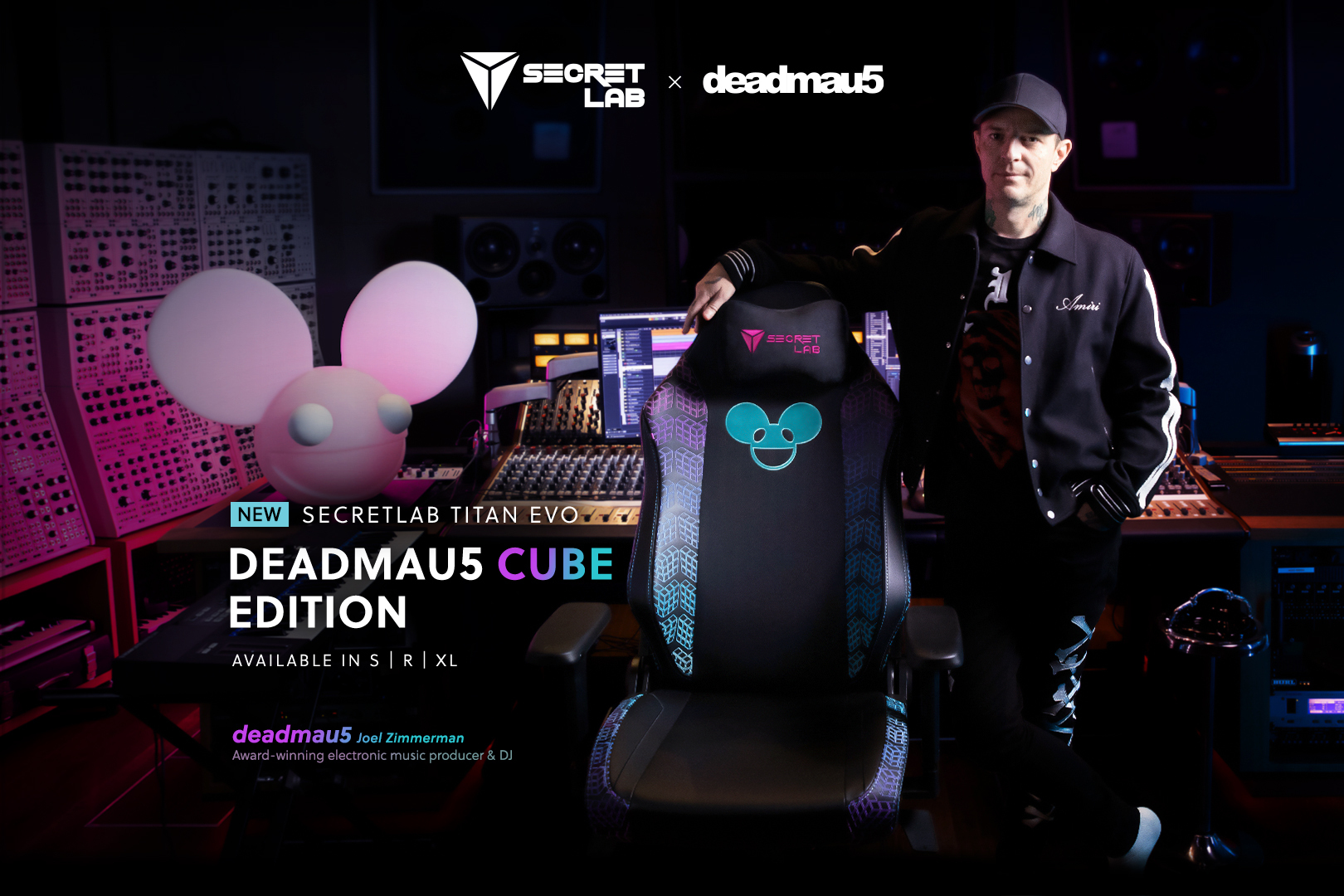 As technology evolves, Joel Zimmerman – more commonly known as deadmau5 – never stops pushing the boundaries of creativity with a relentless spirit of experimentation and innovation.
In honor of our longstanding partnership with the globally-renowned artist and electronic music producer, we sat down with Joel to discuss his creative process and explorations into old and new technology to create his own unique brand of music.
Finding new ways to push the envelope
Staying on top isn't just about creating music. There are a lot of things that help push an idea musically. My creative process usually stems from experimentation — like playing with things. Playing around with different sounds and rhythms to have fun, exercise, learn new things, and then usually the idea starts to take some kind of form and I'll hone in on that.
If it doesn't exist, build it
I always think about what I would like that doesn't exist yet, and then go and sit behind the computer and try to create that tool for myself. That coupled with inspiration, with the intent to create something, gives you varying results depending on what technology is available and how apt the creator is to use it.
How ideas and equipment influence the creative process
Some of the music I create is derived from random sequences on a modular synthesizer that just kind of does its own crazy thing. The other kind of thing that creates an idea is relying on older ideas that I've done that I haven't quite finished. I keep an extensive library of music that I have not released or never planned on, so I go back and forth to it.
Looking to the past to create the future
I've imposed certain standards on myself like I want to use certain equipment, I want to become familiar with certain technologies and audio and stuff like that, so that's kinda my choice. Instead of mixing inside the computer, now I'm mixing on analog consoles and using analog equipment and stuff like that. So that's technology that has changed, but funnily enough that technology has rolled backwards in my case.
Discover how Joel brings his iconic creations to life on his very own Secretlab TITAN Evo deadmau5 Cube Edition gaming chair. Watch the film.

A fluid space that supports creativity
My setup is always evolving. I always buy new keyboards and I kind of bring them in and get rid of older ones — or put the older ones in storage, or bring back an old one; so it's very modular like that. The most crucial piece of gear for me, for music, is this Neve console. It's where all the synths, and drums, and samples, and outboard effects all come together and get mashed into what you hear is a stereo track.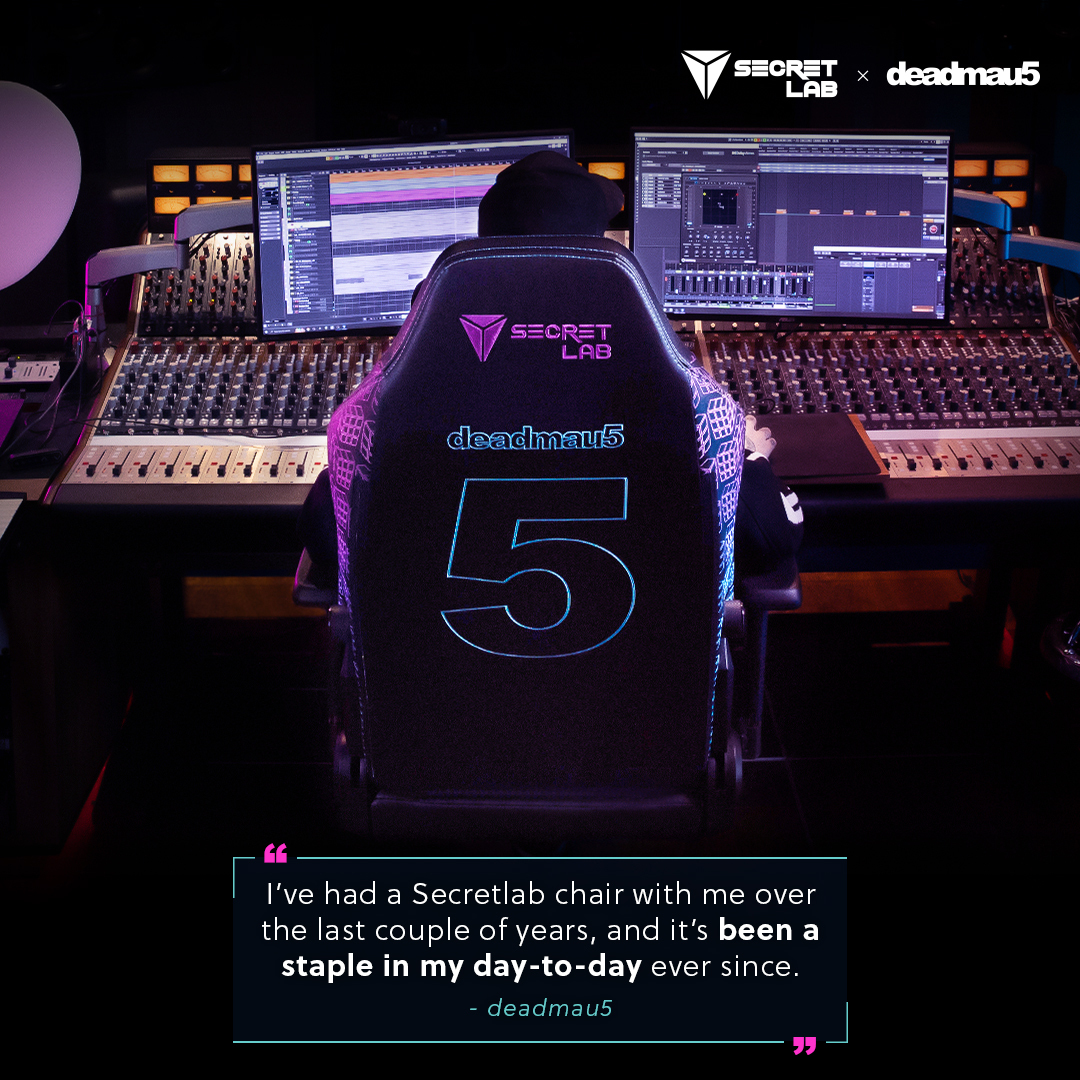 The importance of comfort and ergonomics
When I'm working or playing games, comfort is by far the most important feature. I'm very discerning when it comes to the gear I choose to support me creatively. For a guy who spends 12 hours a day sitting down, comfort and ergonomics are very important to me. The TITAN Evo keeps me focused and supported, from long hours at the studio to marathon gaming sessions.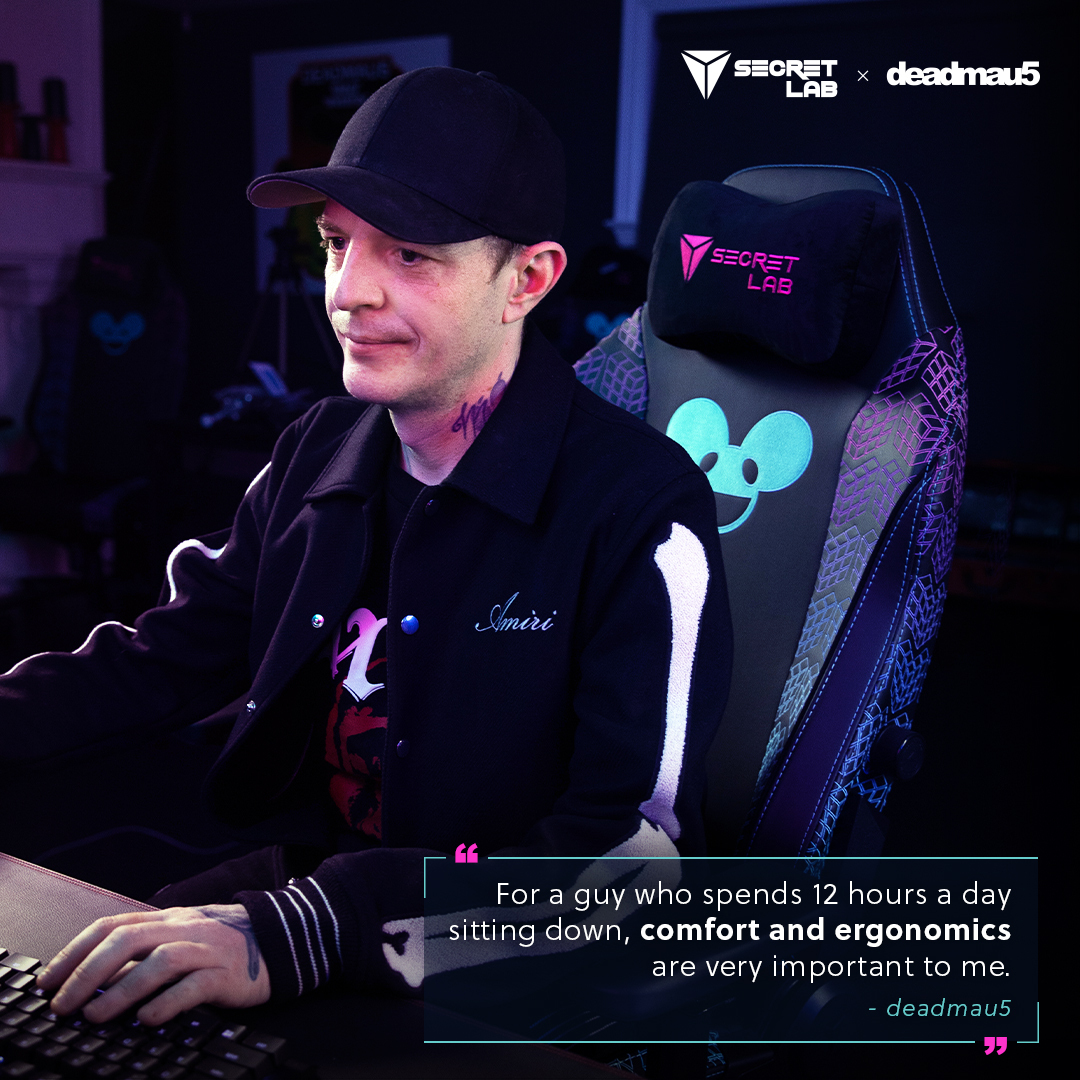 When it comes to your wellbeing, only settle for the very best
It's very important to stay physically fit in an occupation that requires you to spend long hours behind a desk or DJ booth. I'm rocking the MAGNUS Pro and TITAN Evo. They are just really great, very robust.
Secretlab as a brand, resonates with quality. I love their products, I love their desk, I use them for my gaming stations — I've had a Secretlab chair with me over the last couple of years, and it's been a staple in my day-to-day ever since.
Since 2019, deadmau5 has relied on Secretlab as his leading choice for best-in-class comfort and support. Packed with groundbreaking features and pro-grade ergonomics, our award-winning gaming chairs and desks have relentlessly supported him on his journey as a creator and artist – through the past four years and beyond.

Gear up for a winning performance
Sit like deadmau5 with the all-new Secretlab TITAN Evo deadmau5 Cube Edition. Experience our award-winning flagship seat, now remastered with a bold new look. Evolve your sitting experience with our integrated 4-way L-ADAPT™ Lumbar Support System, hot-swappable armrests with CloudSwap™ technology, and Magnetic Memory Foam Head Pillow.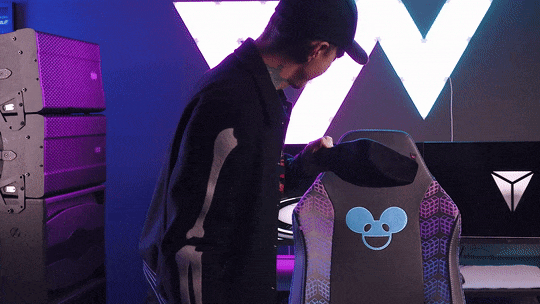 With 3 sizes to choose from, the Secretlab TITAN Evo delivers tailored ergonomics for every build — each one designed to uniquely support your play, however you decide to sit.
Get the same setup as deadmau5 with the Secretlab TITAN Evo deadmau5 Cube Edition gaming chair and MAGNUS Pro Sit-to-Stand Metal Desk today.