UNITED STATES, AUG 13, 2018: In the first-ever esports partnership featuring two partners of the same namesake, global computer chair maker Secretlab today announced an official tie-up with world-renowned esports team Team Secret.
On top of Secretlab becoming the official chair partner for Team Secret, the two brands also launched specially-designed Team Secret x Secretlab editions chairs, based off Secretlab's award-winning OMEGA 2018 and TITAN models. The jointly-branded OMEGA 2018  and TITAN chairs will be available for direct purchase on Secretlab's website immediately.
The announcement comes as Team Secret's Dota 2 team is preparing to compete in The International 2018 (TI8), the most prestigious tournament of the Dota 2 Pro Circuit season with the largest esports prize pool, expected to surpass last year's amount of $24.69 million.
Said Ian Alexander Ang, Secretlab's co-founder and CEO: "As former competitive gamers ourselves, it gives us no greater joy than to provide Team Secret's professional players with hours of seated comfort—notably their Dota 2 team as they're preparing hard for TI8—while working alongside a brand whose namesake resonates with the global audience as well with ours. With a massive, common international fanbase between us, it was also a no-brainer to put up the Team Secret custom-edition chairs on our store for our fans."
Said John Yao, CEO of Team Secret: "Whenever we look for new partners, we follow a very simple philosophy—our teams have to believe in the products and services we are helping to promote. I can say without a doubt that all of Team Secret's professional teams and players are looking forward to the partnership with Secretlab—they make some of the best chairs on the market that players have tested both at home and at tournaments. The chairs are fully adjustable for the habits of every player, and extremely comfortable for long sessions in front of the computer. Honestly we would have probably supplied these chairs to our teams even outside of a partnership."
ABOUT TEAM SECRET CUSTOM-EDITION CHAIRS
The Team Secret OMEGA and TITAN editions will also be equipped with the lines' award-winning features—such as the multi-tilt mechanism and four-directional armrests, as well as the velour memory-foam lumbar pillow and inbuilt lumbar support system respectively—to provide ample support and cushioning for long hours of seating.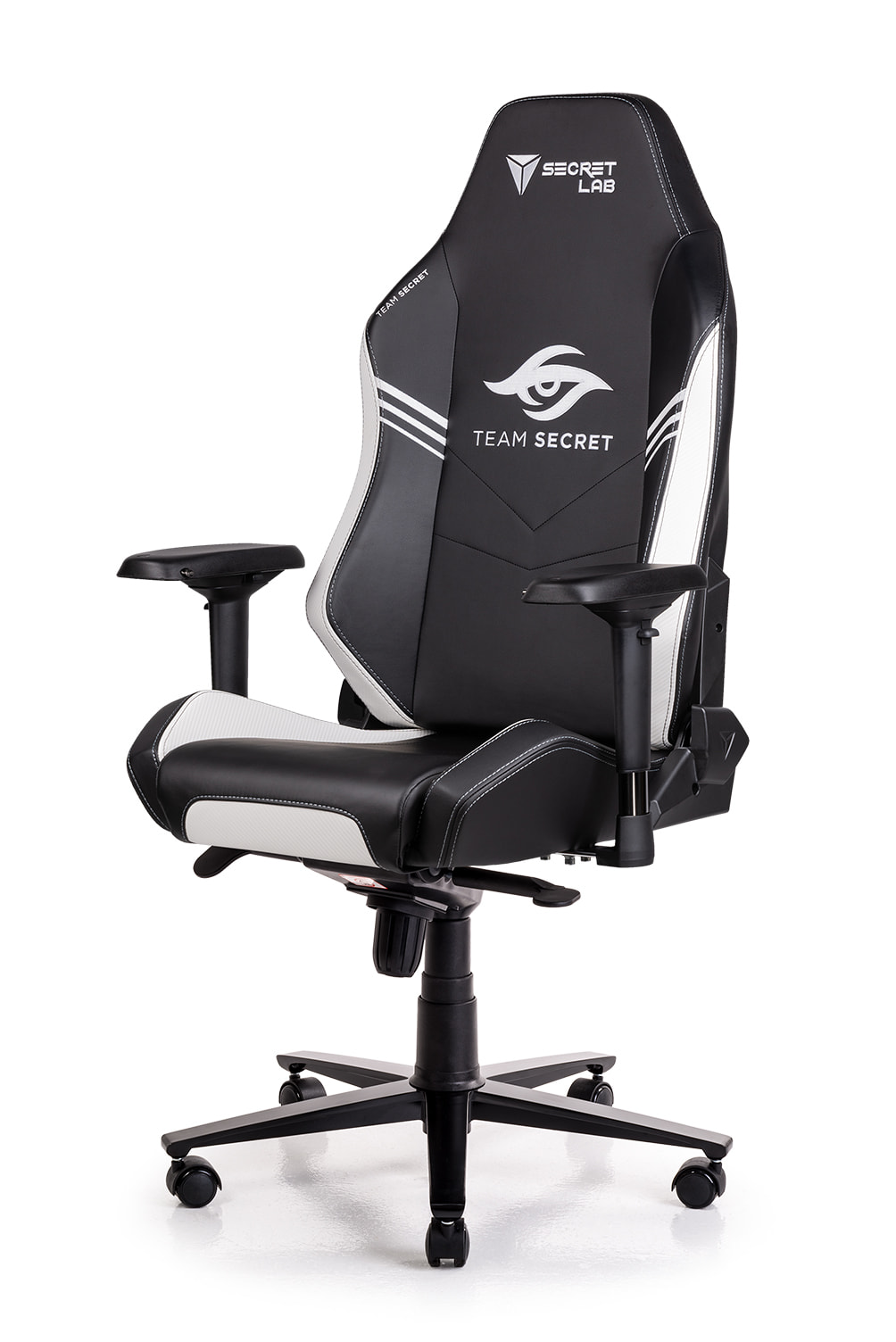 About Secretlab
Secretlab was established in 2014 with the mission of providing every computer user with a quality yet affordable chair. Our solution is simple: We sell our top-quality chairs direct—so customers don't pay for retailers or distributors' mark-ups, while allowing us to maintain the best customer and aftercare services.
Today, users have upgraded their seating experiences in over 50 countries worldwide—such as the United States, United Kingdom, Canada, Australia, Singapore, and across Europe and South-east Asia. And we're only getting started.
To learn more about us, visit www.secretlab.co, or follow Secretlab on our Facebook, Twitter (@secretlabchairs), and Instagram (@Secretlab) pages.
About Team Secret
Team Secret™ is a global esports brand that strives to bring together the best players, to compete on the world's biggest stages, and put forth the most entertaining experience for our fans. We are passionately committed to building the esports community, and rely on a simple but winning philosophy—focus on cultivating the positive culture that is critical to success in team based esports. Our partnership with Secretlab exemplifies these principles through their commitment to providing quality products to esports fans everywhere.