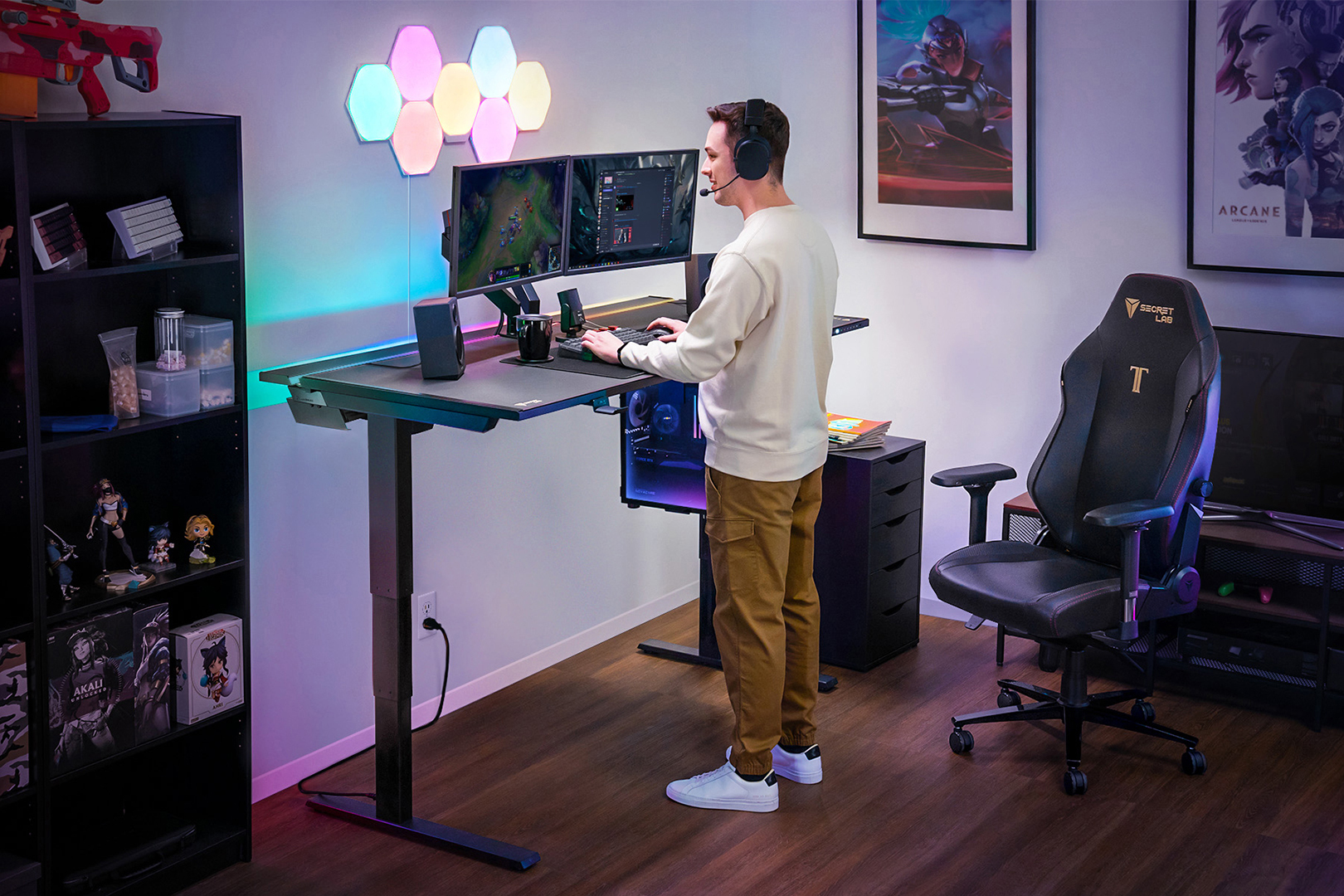 A better, healthier posture is so much more than just a good chair. At Secretlab, we're keenly aware of the evolving nature of work and play, and how every element of your setup can influence comfort and performance. 
Your setup should adapt to meet your needs – not the other way around. Our products are informed by years of research into how people interact with the space at their desks and the tools they use. Working alongside our independent Ergonomics Advisory Board, comprising experts in the fields of biomechanics, orthopedics, and more, we take a human-centric approach to all our designs.
You were never meant to be still for long periods of time. In fact, movement is what keeps us healthy. But that can be difficult when many of us do work that keeps us at our desks all day. Together with a well-designed chair, height-adjustable desks provide the freedom people need to sit comfortably and stand – encouraging them to move about and adopt a more active posture, right at their desks.
The Secretlab MAGNUS Pro Sit-to-Stand Metal Desk sets the stage for better performance and well-being. Its dual electric motors provide smooth, precise adjustments, allowing for quick and easy changes to your position and posture.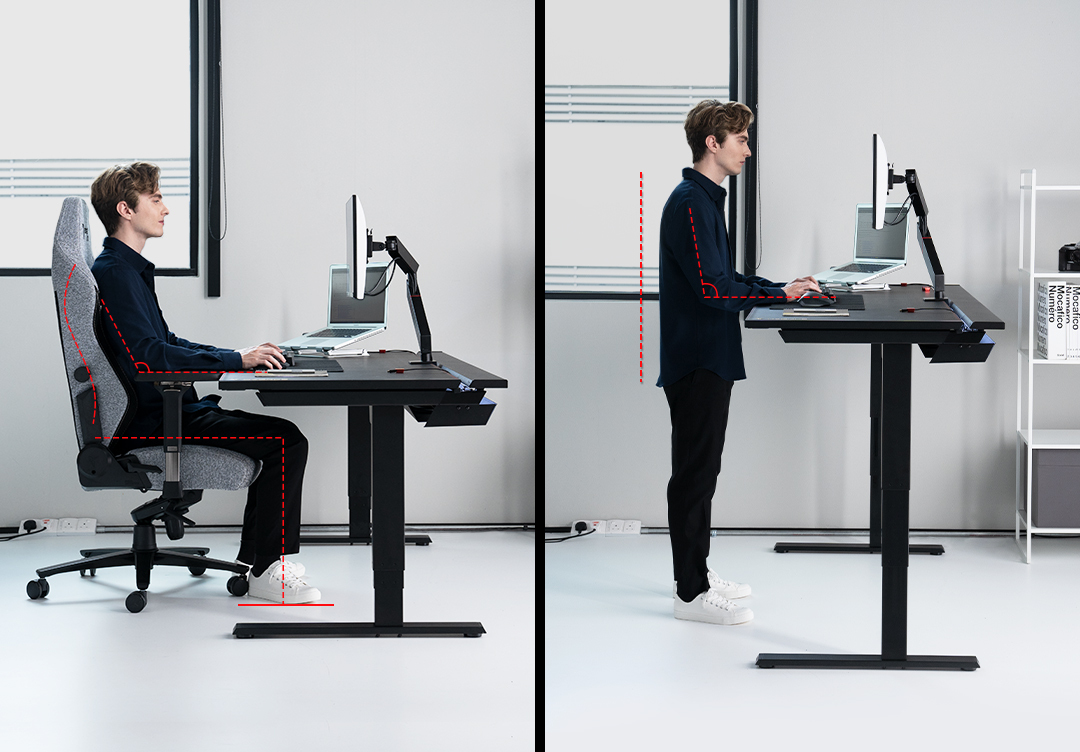 Sit. Stand. All throughout the day.
However, standing all day is not the answer to sitting all day. It is best to alternate between the two, and sit-to-stand work has been shown to reduce low back discomfort. A combination of sitting and standing takes the pressure off your back, and promotes better focus and engagement.
"We spend around 8 to 10 hours a day on average sitting at our desks. To improve blood circulation, it is important to alternate between static and dynamic activity," says Dr. Lindsey Migliore, Esports Medicine Physician and founder of GamerDoc.
"Standing after prolonged sitting has been proven to effectively reduce back pain, and the precise height adjustment of the Secretlab MAGNUS Pro allows you to work at your optimal height regardless if you stand or sit. To stay active, set a reminder every 20 minutes to switch positions."
With a height of between 650mm to 1,250mm, MAGNUS Pro can be precisely adjusted to just the right height for you, whether you're sitting or standing. This makes it easier to find the perfect height to keep both feet firmly planted while working at your desk, which helps distribute your weight more evenly.
Three custom presets remember your preferred height – so you can save the height you want and forget about it. Go from sitting to standing whenever you want, without any of the hassle.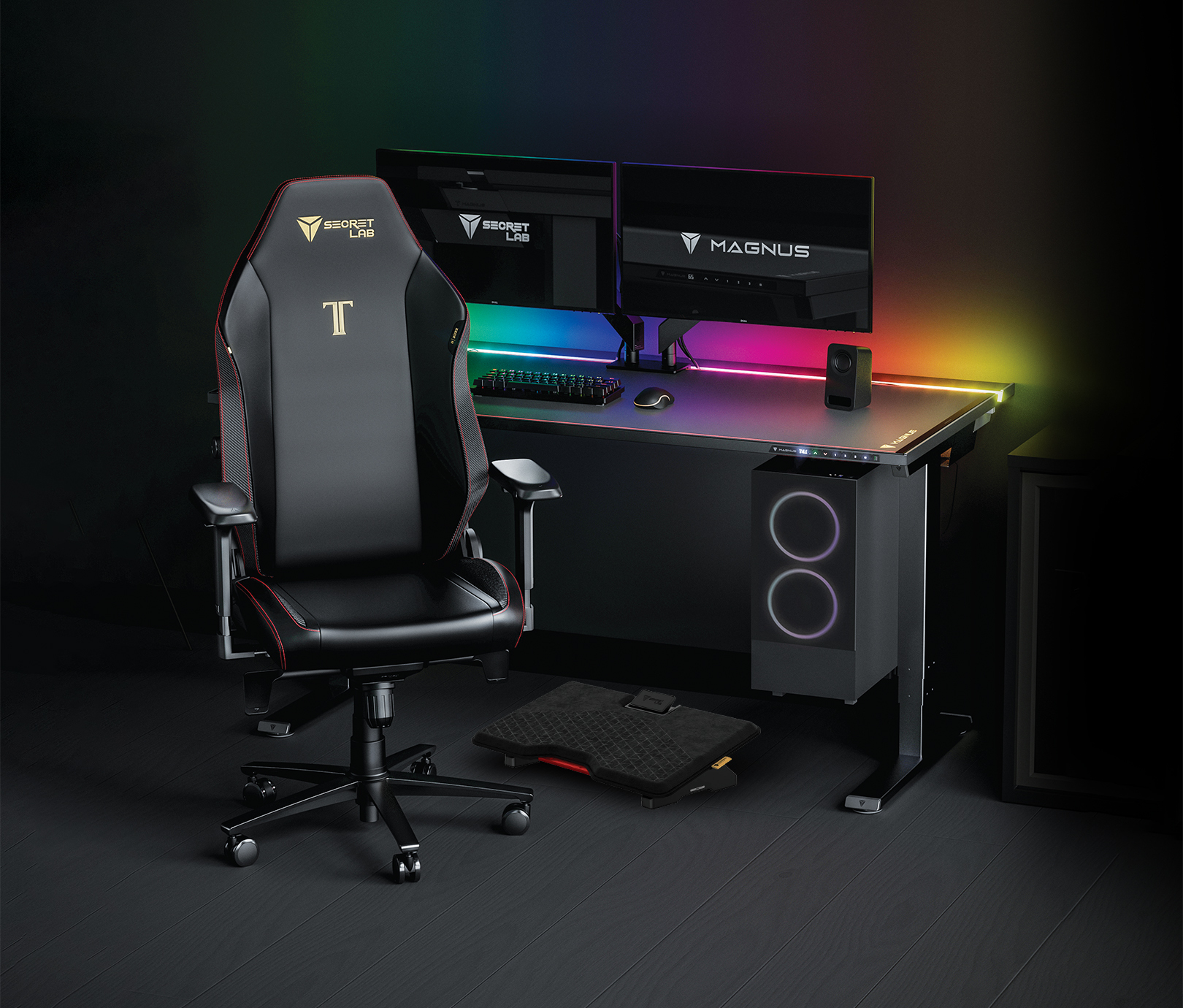 A setup designed to keep you moving
The Secretlab TITAN Evo provides even more ergonomic adjustability, so you can stay focused when seated. Versatile adjustments from the lumbar support to the armrests and height help you achieve a personalized fit that works best for you.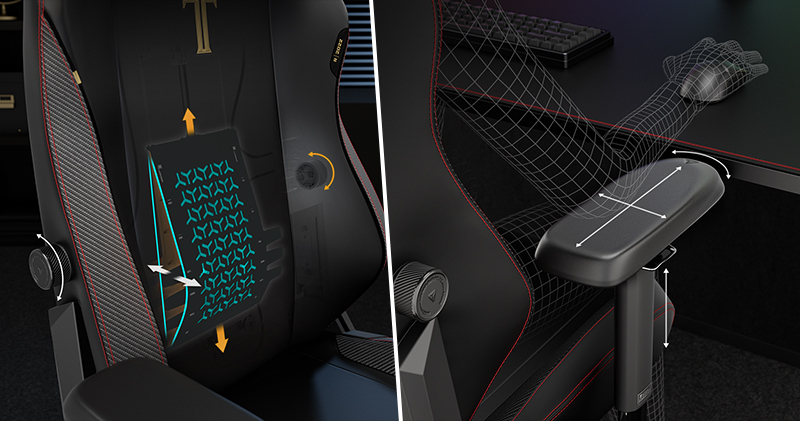 Adjust the height and degree of support on our 4-way L-ADAPT™ Lumbar Support System to fit the curve of your lower back. An innovative Y-shaped lattice of living hinges flexes to your back as you move, so you always enjoy just the right degree of support.
Our full-metal 4D armrests with CloudSwap™ technology work in tandem with MAGNUS Pro to support your forearms and elbows. Raise the armrests to be level with your desk for more effective support, made possible by the thin edge of MAGNUS Pro.
For optimal support, our ergonomic backrest is purposefully sculpted to follow the natural horizontal curvature of your shoulders. It cups your shoulders gently, while still giving you room to move with wider side wings.
Add the Secretlab Professional Footrest (CloudSwap™ Technology) to your setup for complete head-to-toe support. The Footrest Pro is the perfect choice for shorter folks who have trouble planting both feet on the floor, and the extra height provides additional ergonomic support.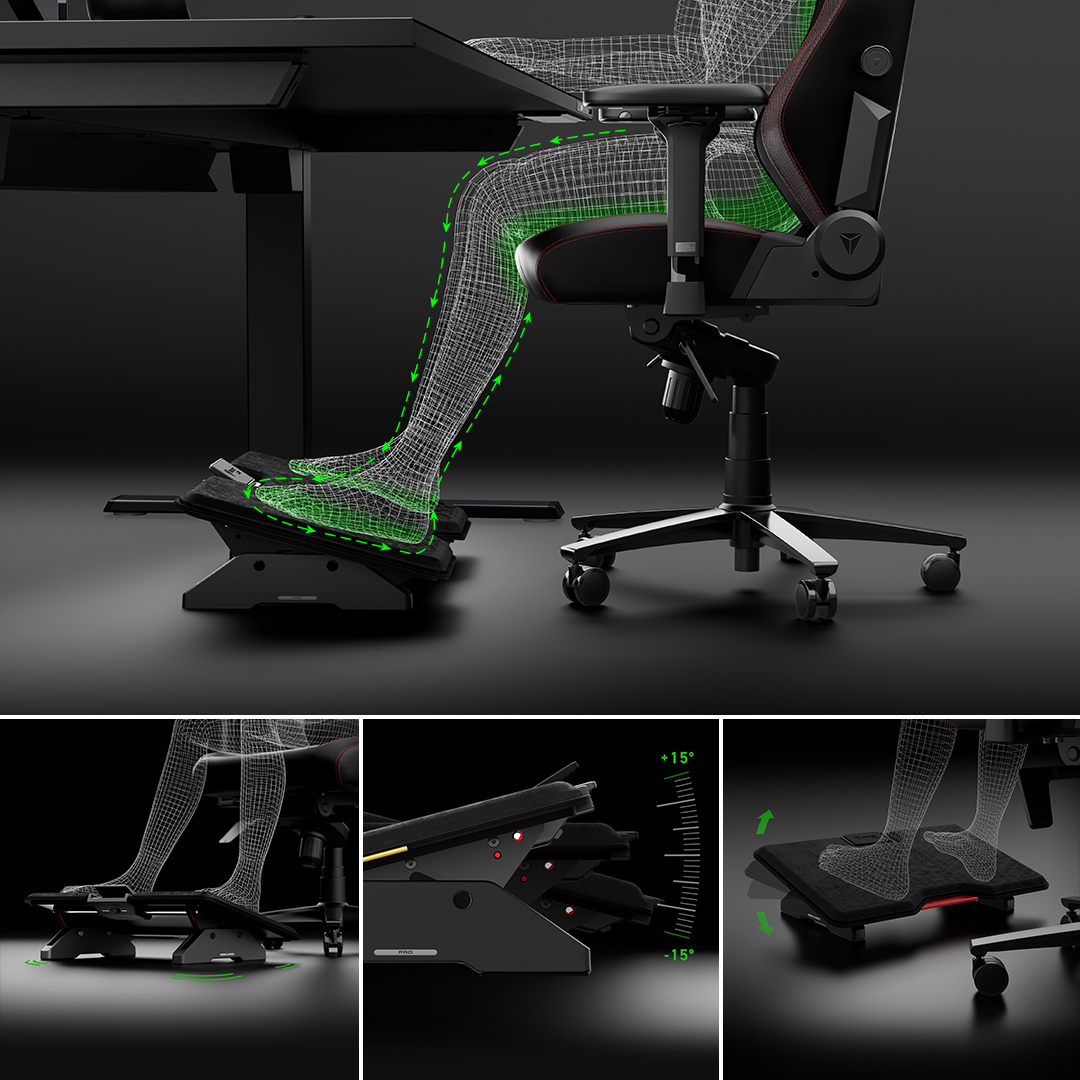 Like MAGNUS Pro and TITAN Evo, Footrest Pro shares the same modern ergonomic design philosophy of promoting frequent changes in posture. Remaining in one position for long hours can lead to poor blood circulation and stress build-up, so Footrest Pro lets you switch between Dynamic and Stationary modes. Rock your feet back and forth, or set the footrest at any angle between +15° to -15° and lock it in place.
Movement should be a vital part of every setup, which is why we designed every Secretlab product to support you as you move. From the MAGNUS Pro desk to the TITAN Evo chair and Footrest Pro, bring a little movement into your day and make healthy habits your priority.