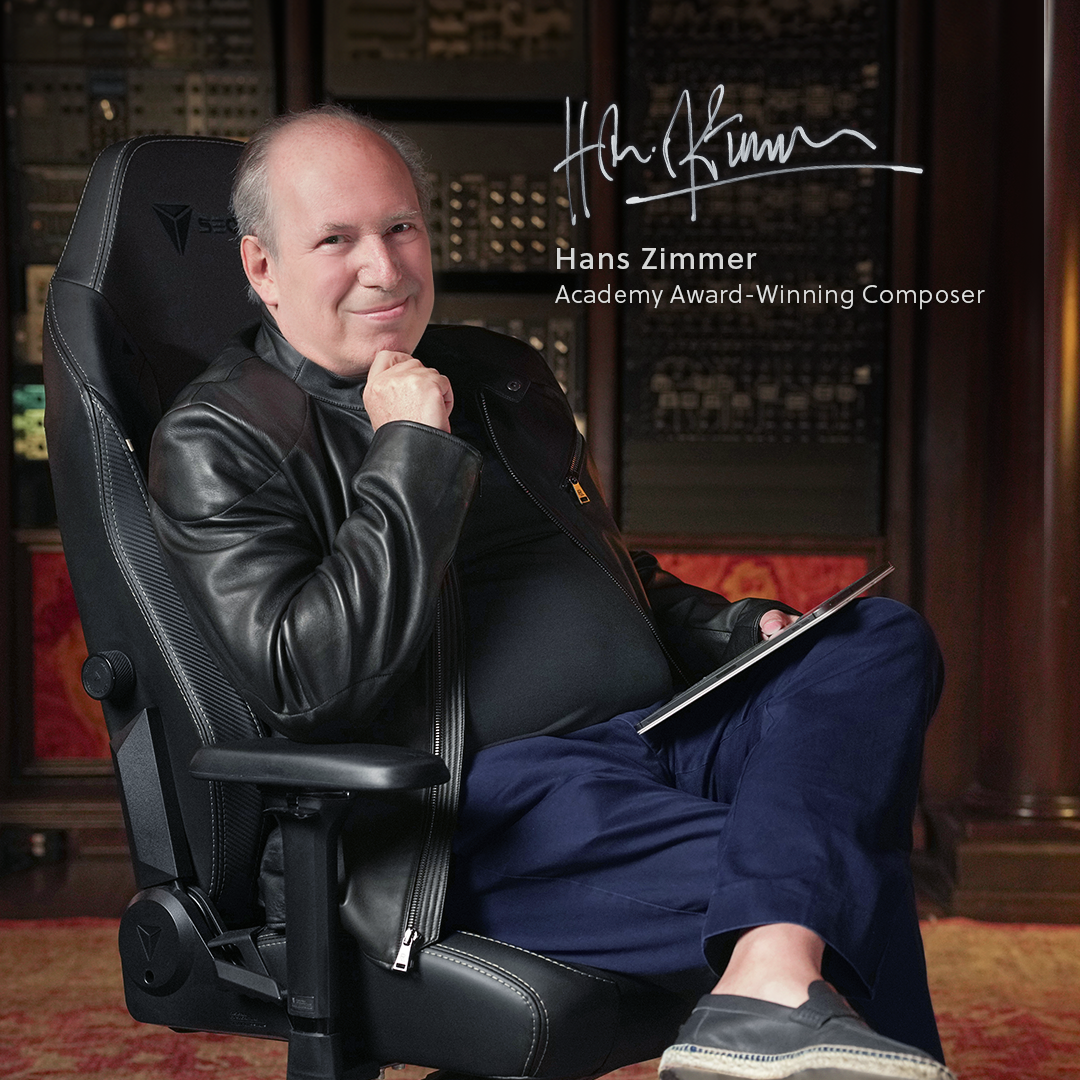 In the world of composing, your chair isn't simply a piece of furniture – it's a critical partner in the creative process. We sat down with legendary composer Hans Zimmer to find out why he chooses Secretlab.
Oscar-winning composer Hans Zimmer has received universal acclaim for his inimitable ability to weave together living, breathing soundscapes that conjure entire acoustic worlds. From the rousing symphonic layers of Inception to the otherworldly, almost mystical, score of Dune, Zimmer is the mastermind behind the music of some of the most prominent blockbusters of the past two decades — his compositions as integral to each film as its direction.
Most of the magic happens in Zimmer's studio, a rich burgundy haven styled after late 19th-century Vienna, with a magnificent fireplace, Fortuny lamps, and velvet armchairs. But amid the gilded bookcases sits a touch of whimsy — a chair clad in stealthy black, with an embroidered bat symbol on its backrest.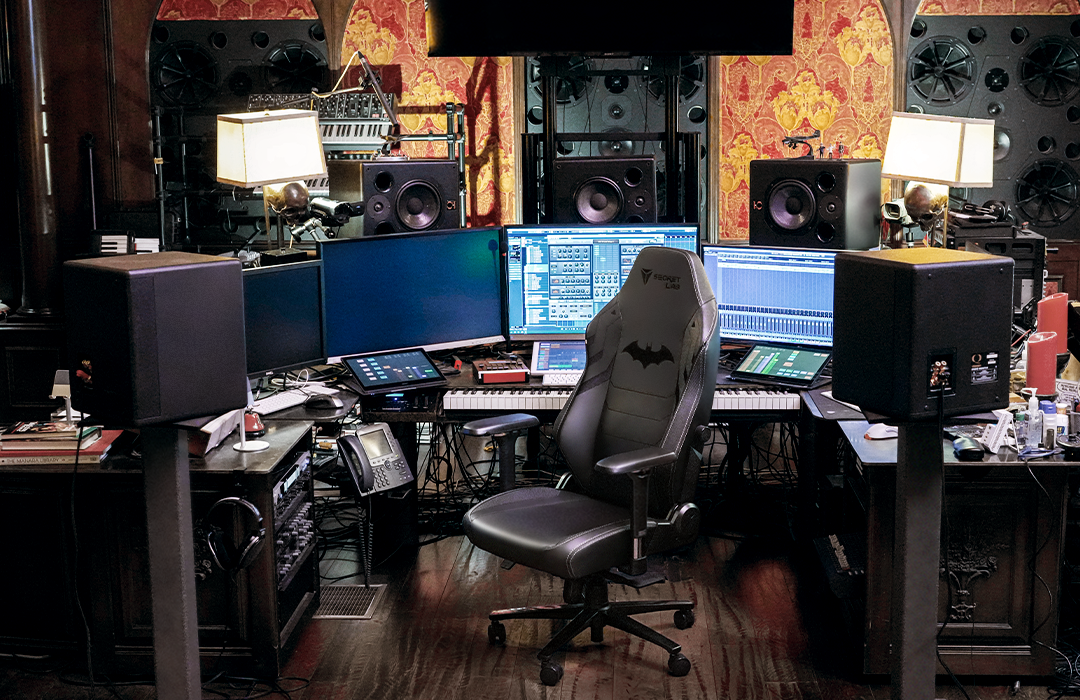 The composer of The Dark Knight — and an ardent fan
Zimmer's chair of choice is the Secretlab TITAN Evo Dark Knight Edition, a special edition design crafted as a tribute to Gotham's Dark Knight. It's no surprise that the shadowy vigilante holds a special place in his heart — The Dark Knight's soundtrack is undoubtedly one of Zimmer's most iconic in his illustrious career. Zimmer stumbled upon the seat on Amazon, drawn by the bat symbol on its backrest. It turned out to be the exact chair he needed — in more ways than one.
"It's the most modern-looking thing in my room," shared Zimmer. But there's more to the chair than just Batman. For starters, Zimmer appreciates the intuitive arrangement of controls on the Secretlab TITAN Evo, having grappled with unwieldy levers and knobs on his previous chairs. The capability to recline 165° also makes it ideal for his relaxed jamming sessions.
So pleased was Zimmer with the Secretlab TITAN Evo that he purchased a second one for his home studio.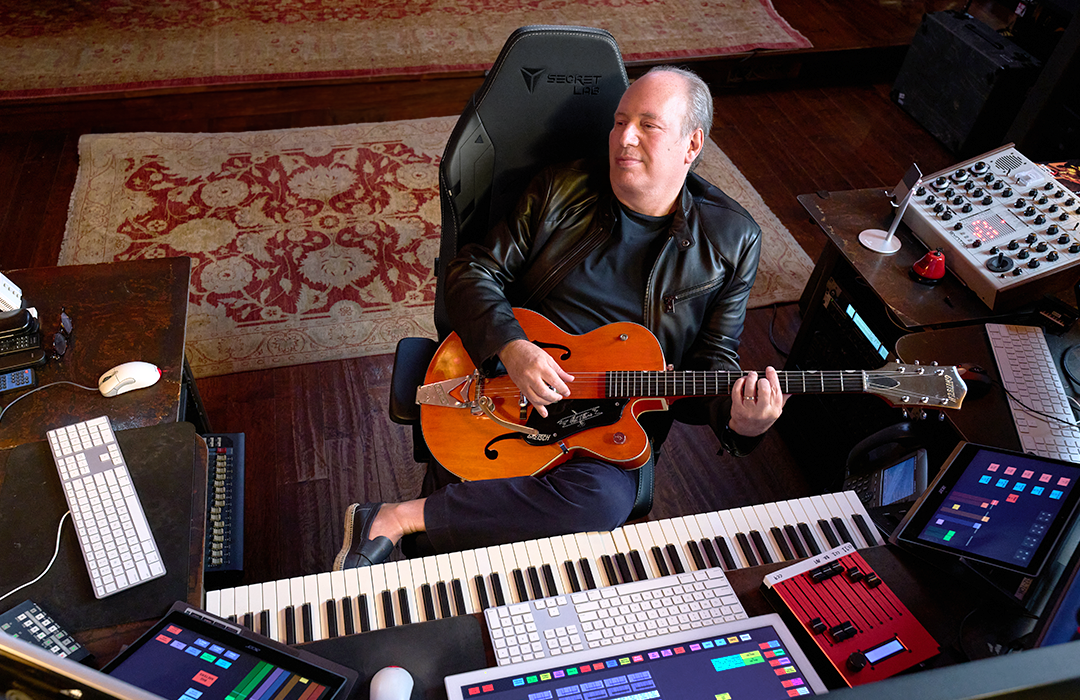 "It's also the Dark Knight Edition. I adore the Dark Knight," Zimmer enthused. "Once you get used to the TITAN Evo, you don't want to go and sit in another chair."
Several others in Zimmer's circle were equally captivated. Initially drawn to its sleek design, they immediately fell in love with it once they sat down, praising its ability to keep them comfortably supported for hours on end. Zimmer said he didn't even need to recommend the chair — some were already joking about "stealing" his chair if he didn't tell them where to get it.
"Now everyone I know has this chair. Each composer close to me has one. Because we've discovered it's phenomenally ergonomic for composing music without fatigue or backaches," Zimmer added.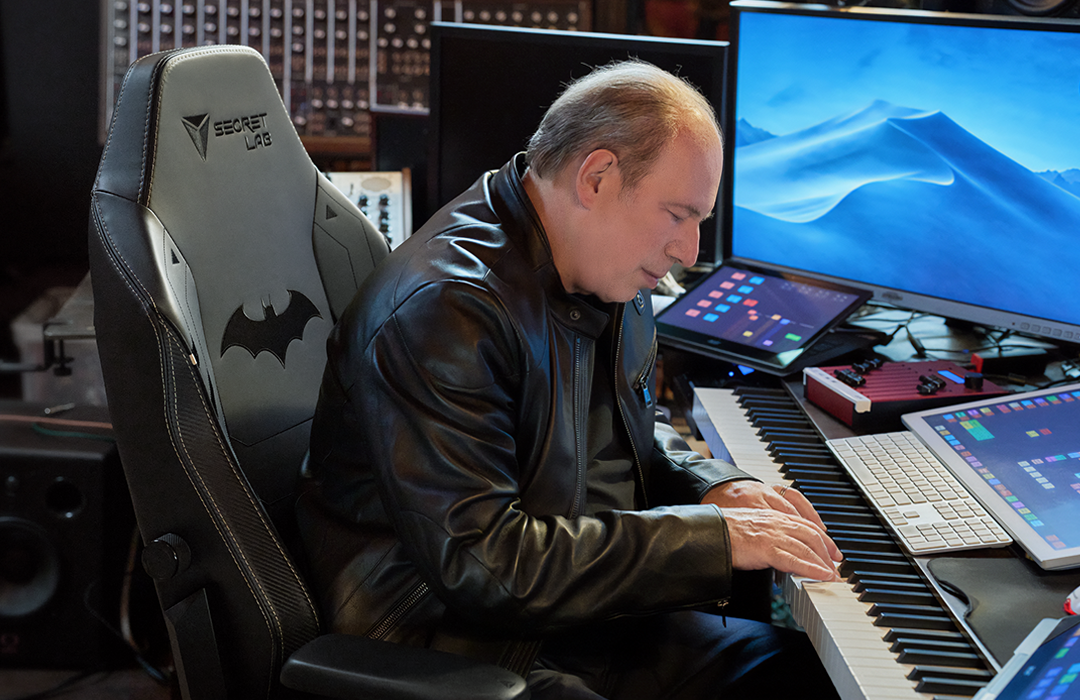 'The chair makes me want to go and create.'
More than most people, Zimmer understands and appreciates the importance of a good chair that offers proper support. He spends up to 16 hours a day seated in his studio, and the TITAN Evo is a chair built to offer the comfort he requires to keep him focused for long hours.
"It's not too plush — it's actually quite firm — but it's good because then for the rest of the day, you actually have proper support," Zimmer explained.
The secret lies in the foam of the Secretlab TITAN Evo. A high-density, cold-cure foam mix specially formulated to be medium-firm, it evenly distributes your weight and reduces pressure concentration points. Cast as a single piece from precise aluminum molds, it has been carefully calibrated to deliver responsive, supportive cushioning that adapts to you.
In fact, the TITAN Evo is so comfortable, it even fuels his creativity, he says. He penned the score of Dune while on this chair, with its rich layers of ethereal vocals, scrapping metal, Indian bamboo flutes, and more. He also composed the soundtrack for Top Gun: Maverick on the TITAN Evo, featuring thundering, grandiose notes befitting the hotly-anticipated sequel.
"What works for me is that it doesn't make me tired, it doesn't make me lazy, and makes me want to go and write something. It makes me want to go and create," he said.
"It's interesting to not talk about a chair as something that you relax in, but something that drives you forward to create, be active, and keep your mind alert."
Not every chair has been such a productive partner for Zimmer. For 20 years, he endured a cheap office chair that gave him "really bad backaches" before eventually giving way. While he'd grown used to the chair, he was never once comfortable in it. Even its replacement — a popular mesh chair — left Zimmer still disappointed, despite its aesthetics and reputation.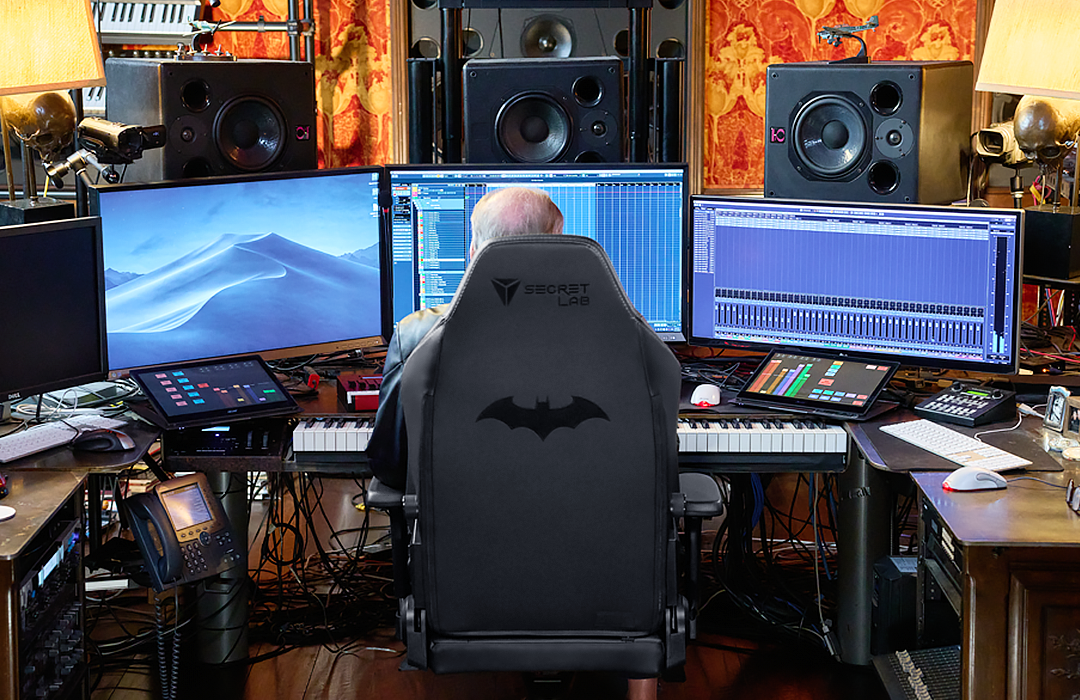 'Everything I write, I write in this chair.'
Interestingly, Zimmer sees similarities between gaming and composing. He described composing music in the digital age as sitting in front of a computer with far too many screens — much like gaming.
"We sit in front of computers, we spend our life in front of computers. We look at screens and we need to have some sort of ergonomic support all the time. The design of the chair has become very important," Zimmer elaborated. "I like good design, and I think the TITAN Evo is fabulous."
It is easy for Zimmer to lose himself in the world of music, working from dawn to dusk with skipped meals and missed calls in between. As someone who gets deeply immersed in his craft for hours on end, Zimmer is grateful for a chair that can keep up with his tempo — fondly referring to the Secretlab TITAN Evo as a "co-conspirator" that lets him forget time.
"Everything I write, I write in this chair," he declared. "There will be a lot more films scored in it."
Get the same setup as Hans Zimmer with the Secretlab TITAN Evo Dark Knight Edition gaming chair today.